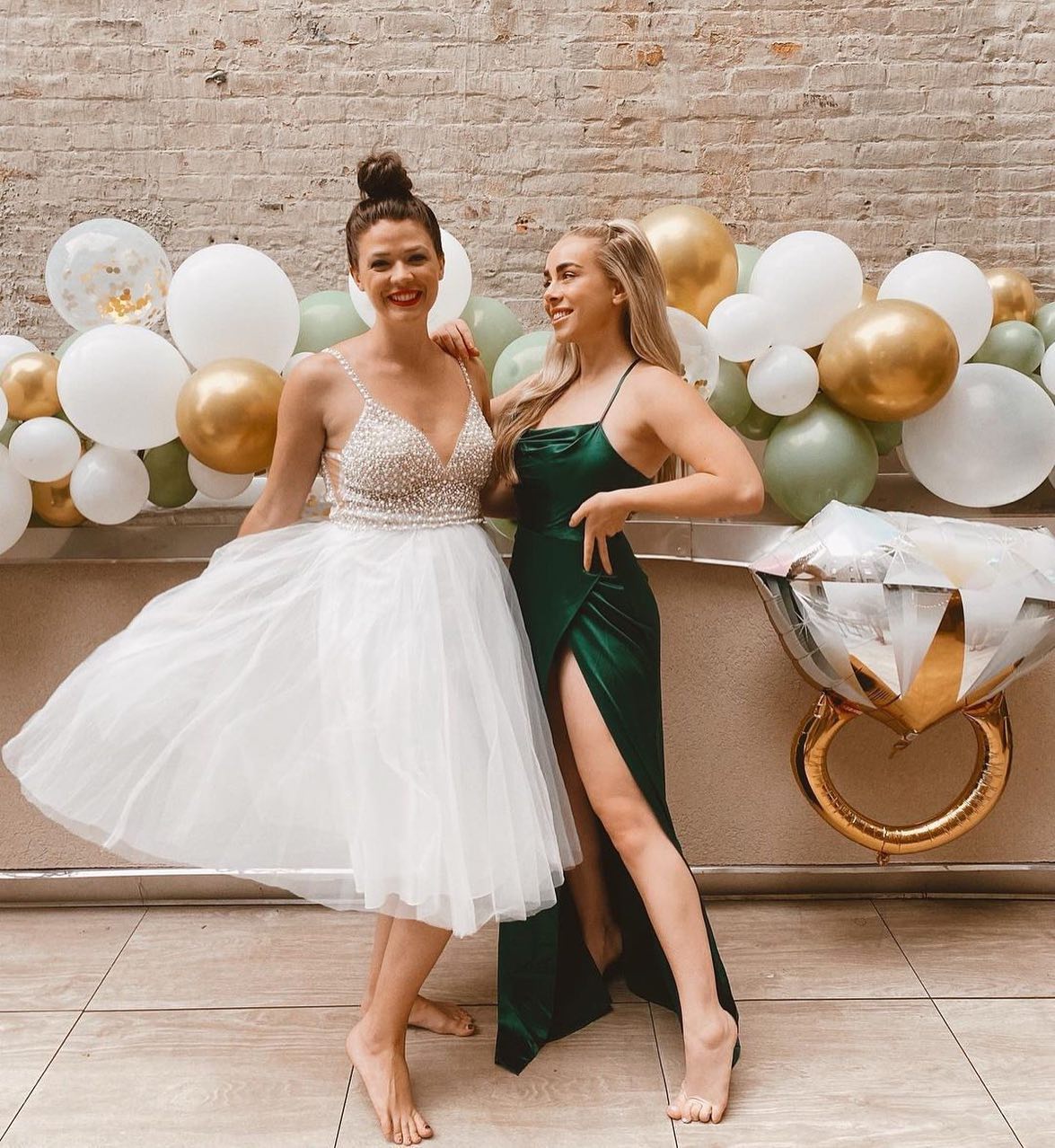 15 Feb

How To Throw An Engagement Party On A Budget
Budget-friendly Engagement Party Tips
You're engaged!! Congratulations! Now you're ready to throw a budget-friendly engagement party, follow along to learn more. From invitations to decorations to food and activities, savvy spenders can throw an amazing celebration on a budget. Here are four ways to throw an engagement party on a budget.
1. Determine the budget
Before you spend a dime on the party, decide how much you're able to spend. Then, list every element that is non-negotiable (food, drinks, decorations, music, invitations, etc.) and what each one will cost. Cut any unnecessary items until you're within your budget. For example, do you really need to hire a DJ, or can you connect your iPhone to a speaker? Be sure to leave a little wiggle room, about 10%, for unexpected expenses. Be careful not to blow your entire wedding budget on this one pre-wedding event.
2. Host an intimate affair
The engagement party guest list doesn't have to include everyone who's invited to the big day. Think about the size of your wedding before you set your guest list for the engagement party. Even consider having a smaller event with just your family and close friends. This will cut down on food and drink costs and make it possible for the party to take place in someone's home, rather than a rented venue.
3. Opt for drinks and hors d'oeuvres
Guests don't expect a big sit-down dinner for an engagement party, so you can easily stick to just drinks and a few finger foods. If you aren't serving a full course, you should pick a time in between typical means and make it clear on the invitation, so your guests know what to expect. Pass three to five appetizers and serve a few cocktails, beer, and wine for a lovely party at a relatively low cost. This is also a great time to add some personalization to the food and drink by featuring cuisine from a memorable date or vacation.
4. Don't overthink the decorations
You don't have to match the style or colors of your wedding perfectly, or even at all, for your engagement party. Instead, go for a simple option that'll give the room a romantic flair, like strands of white lights or votive candles. Or consider brightly colored balloons and streamers, which feel festive and cost next to nothing. Dress up tables with colorful fabric or a few accents that hint at your wedding theme, like seashells for beach nuptials.
Start Planning!
Engagement party planning doesn't have to be stressful. Remember this pre-wedding event should be more low-key than the actual big day. So plan accordingly and have fun! Congratulations! Want to start planning your big day accordingly? Check out our one-of-a-kind wedding planning tools.
Photo by @courtandkelly
Related Posts: