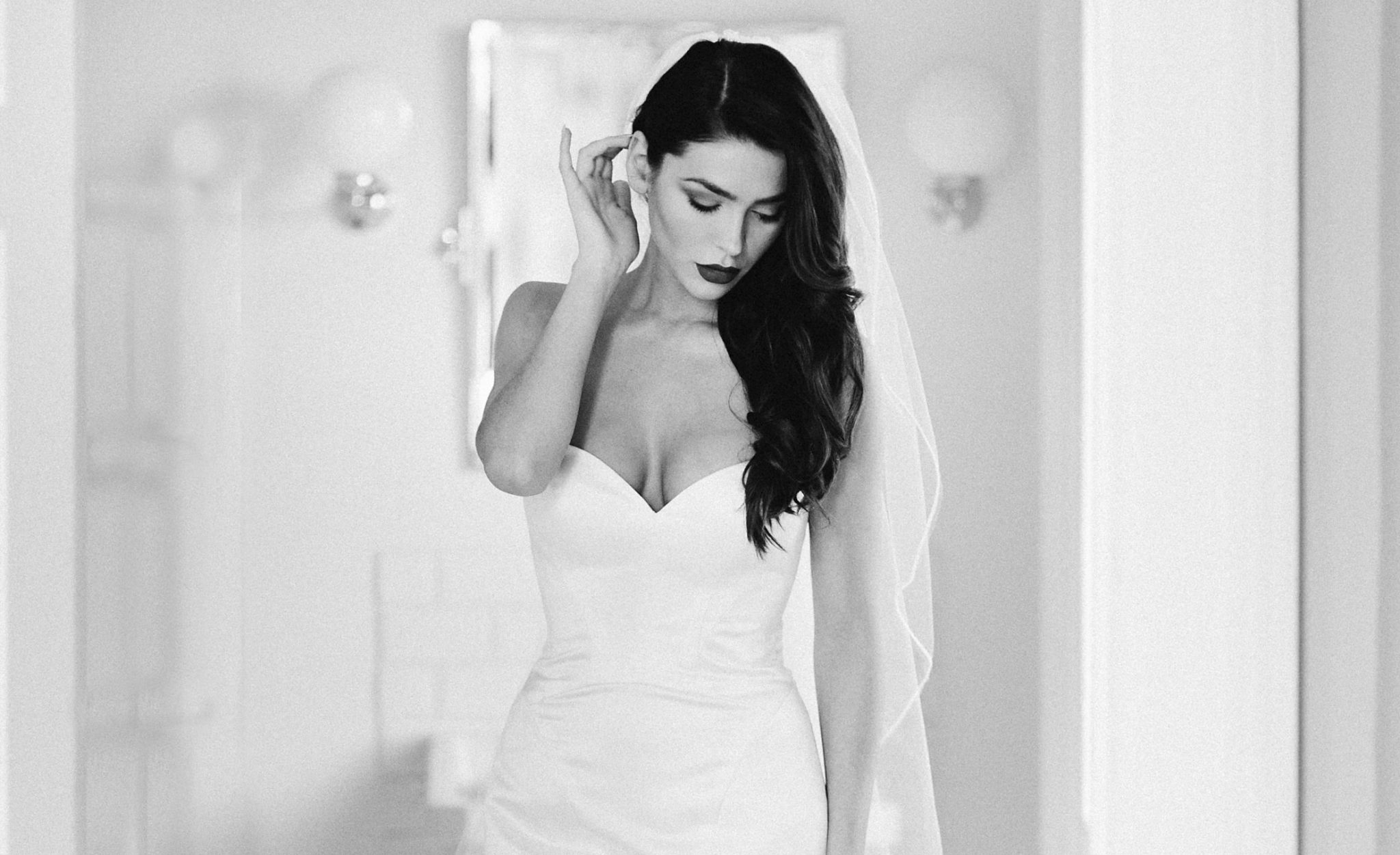 17 Feb

Finding Your Perfect Wedding Hairstyle
Finding the perfect wedding hairstyle is as easy as 1, 2, 3!
If there's ever a day that you want to be sure your hair is on-point, it's your wedding day. After selecting the perfect gown, your hairstyle is the next most important element of your bridal look, as it telegraphs so much about your personal style. Sleek chignon? Movie-star waves? A slightly upgraded take on your everyday 'do? Whichever hairstyle you choose for your wedding, be sure to think about the following key factors.
Photo by David Jenkins for Bridal Musings
Factor #1: Your Dress
Choose your wedding dress, then your hairstyle. A gorgeous gown is the most important element of your bridal look, and it's much easier to adapt your hair to your gown than vice versa.
Balance is key. A more embellished your dress, tends to work better with a less elaborate hairdo. Conversely, if your dress is simple, you may want to be more expressive with your hair and accessories.
Factor #2: Your Neckline
Wearing your hair down tends to work well with lower or strapless necklines, creating a romantic vibe that offers the slightest bit of coverage. Updos are ideal for higher necklines or gowns with beautiful back details that deserve to be showed off.
Factor #3: Your Accessories
Carefully consider your accessories when choosing a hairstyle. Headpieces and traditional veils add an air of elegance and sophistication to your wedding-day ensemble. Sparkling headbands, jeweled combs, or birdcage veils create a more modern look.
Your wedding photos will last a lifetime, so be careful not to get caught up in too many of the latest trends—unless, of course, you truly love them all. In 20 years, you want to look back at your pictures and think only about how fabulous and happy you looked. Remember, "happy" is the most timeless look of all.
Related Posts: