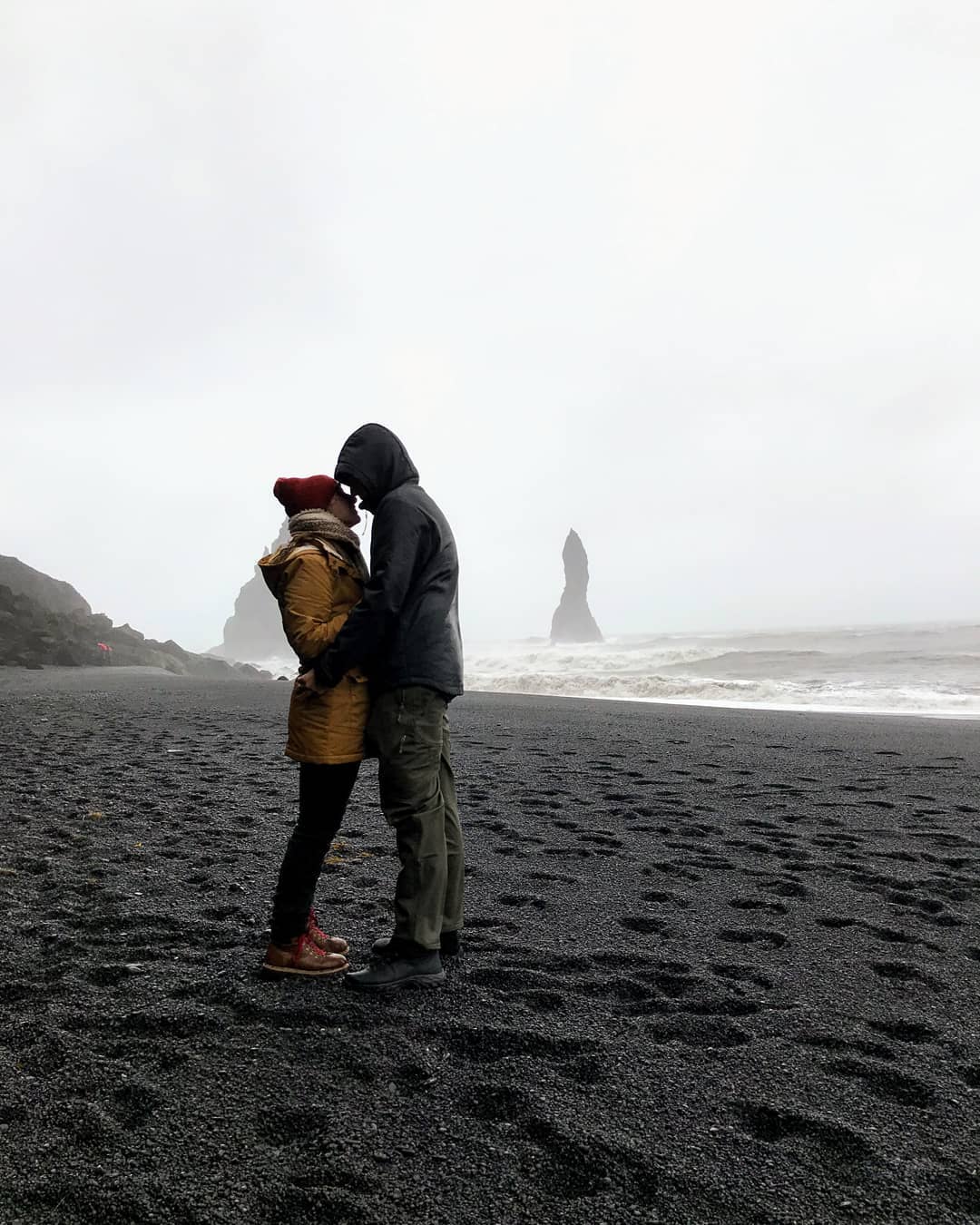 19 Dec

Engagement Stories: Grace and Brian
It started with a romantic proposal in Iceland and the rest is history!
First comes love then comes marriage—but first, the engagement! Here at David's Bridal we're all about celebrating new beginnings. So we're diving a little bit deeper in to those moments before the aisle, learning all about a bride's proposal, wedding vision, and style before the big day. And we're starting with one of our own! Grace from our Marketing team is recently engaged and obviously the office is abuzz with even more wedding excitement than usual. From how they met, their engagement, her wedding style and more, read on for a peek at the beginning of Grace's wedding journey.
How did you and your fiancé meet?
We met in college while studying abroad in Italy! In the first few weeks, we were on a class trip to the Colosseum and my friend and I didn't know our way back to school yet. We saw a group at the bus stop that we recognized as being other students from our program and asked to tag along getting back to school with them. I never would have expected my future husband to be in that group!
How did you know your fiancé was the one?
There wasn't one big moment, but many small ones. Moments where I could really see how much he knew me and was a perfect complement to my personality. Moments where I could see how caring he was, and all the times we spent laughing together where I knew I wanted to continue that forever.
Tell us your proposal story?
We went to Iceland with a group of friends in September. There are countless beautiful spots there so he had some really good options of where to pop the question. It ended up being at a stunning black sand beach. I was completely surprised in the moment and it was really special to be surrounded by our closest friends. They were all in on the secret and were able to get some great photos of the proposal.
When is the wedding?!
We are getting married in October of 2021 in a wooded area that is decorated in string lights and has a huge barn on the property. Our vision is a rustic, fun, casual vibe and are excited to have found a venue that fits what we were looking for. We're keeping our fingers crossed for the next two years that we end up with good weather!
How has working at David's Bridal inspired your wedding planning?
It has really shown me that your wedding can be anything you want it to be. If there are traditions that aren't your style, you don't have to feel any pressure to include them in your day. You can really personalize it however you want and have your day reflect you as a couple.
How will you be incorporating your personal style into your bride-to-be looks?
My style leans towards bohemian and I love getting dressed up, so for events around my wedding, I'll opt for dressier versions of my everyday style. For my wedding day look, I am looking for something ethereal, boho, and comfortable, incorporating lace touches and turquoise jewelry!
What events surrounding the wedding are you most excited about?
I am really excited for my bachelorette party because it will be time to spend with my closest girlfriends. It's rare to be able to gather the whole group of friends together at one time! My fiancé and I are also super excited to plan our honeymoon. We have been fortunate enough that travel has been a highlight of our relationship so we can't wait to plan another big trip together!
We're sure you've received tons of wedding tips since getting engaged–what's one piece of advice that you can share with recently engaged brides?
I've heard time and time again that your wedding day is a whirlwind of excitement and to make sure you are fully present. So slow down to enjoy the process and day with your spouse.
Life is full of amazing, magical moments and we can't wait to be there along the way. For every special dress, accessory, or memento that life calls for. Are you recently engaged and ready to get planning? Sign up to be the first to know about the latest trends, launches, and inspiration throughout your wedding journey and beyond.
Related Posts: