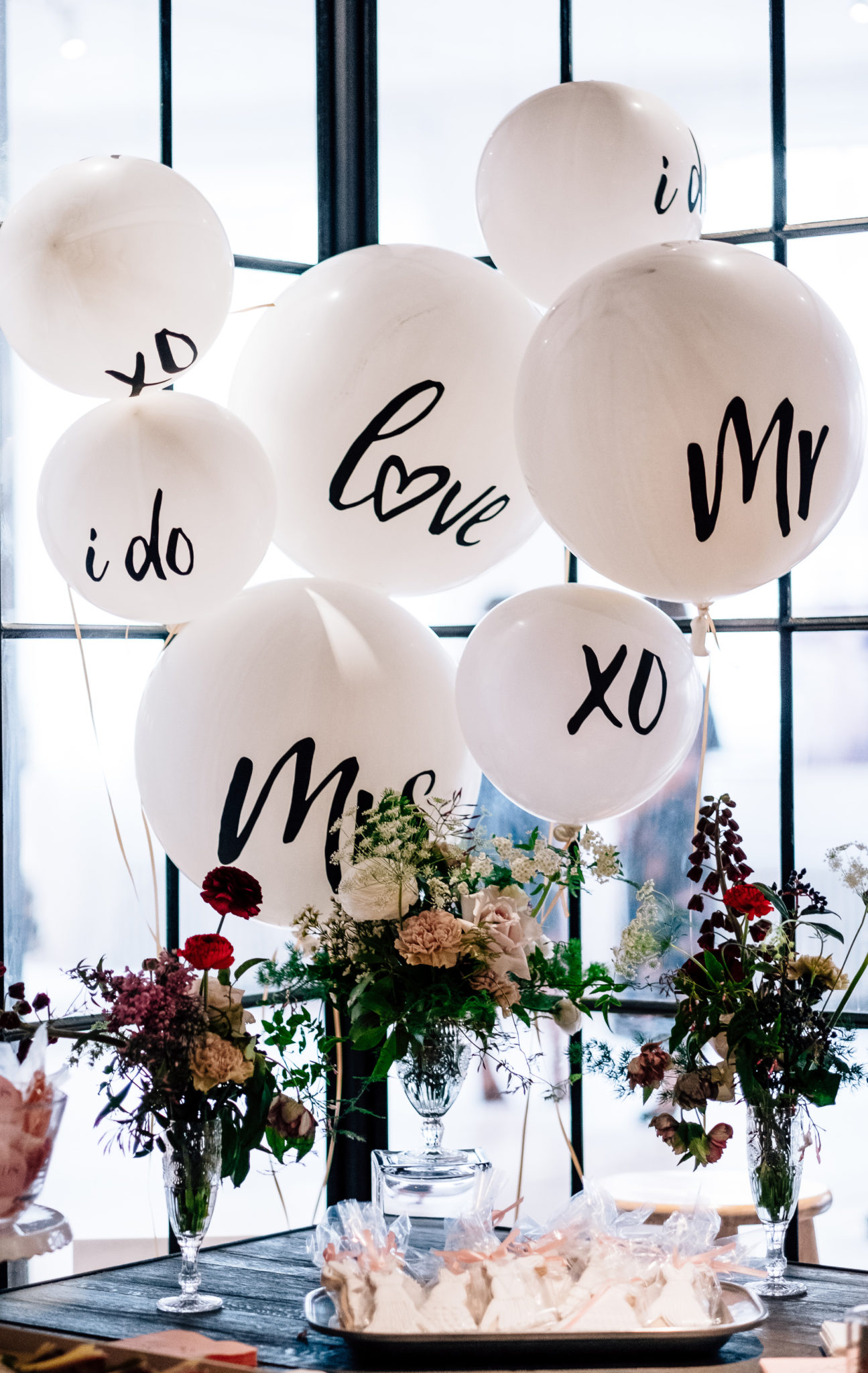 28 Dec

Engagement Party Checklist
You've said yes, and now it's time to celebrate!
The official countdown to I do is on! Gather your friends and family for an intimate celebration to kick off your wedding journey! Here are the things that need to be on your engagement party checklist for a stress-free fete.
Set a Budget: First and foremost, decide how much money you want to spend. You have a wedding to plan, after all! So set a budget for each component of the day (food, drinks, decor, outfit, etc) and stick to it! Read: How to Throw an Amazing, Affordable Engagement Party
Pick a Date: Two-three months after the proposal is ideal, as you're still in that literally-just-engaged window and gives enough time for your close family and friends to align with their schedules.
Create Your Guest List: Typically, you want your guest list to be pretty small. Your closest friends and immediate family from both sides should be invited to celebrate you and your fiancé. This gives those close to you time to mingle and get to know all the important parties as well. Also, only invite people who will score an invitation to the big day.
Select a Venue: At home, at your favorite restaurant, at your parents? Consider all of your venue options and how they fit the vibe you are going for, the number of guests you are expecting, and the budget you are working with.
Register for Gifts: If you don't want gifts, be sure to include a note on the invitation 'No gifts please!', but if gifts are welcome, consider registering to guide your thoughtful loved ones in a desired direction. While your wedding registry can have no limit, opt for small to medium sized gifts or even cash/items towards your wedding for your engagement party registry. Read: Cash Registry Wording Tips
Send out Invitations: You should mail or email your invitations three weeks to a month before your party. If you have a theme or specific color palette, it is fun to have that incorporated in your invitation. A photo of your and your fiance is a great choice, too! Read: Why You'll Be Happy You Got Engagement Photos
Menu: Keep your menu simple to keep costs and day-of prep painless. If you are having your party at a restaurant, pick a couple of items ahead of time to create a smaller menu for guests to select from. If you are having a backyard party, a buffet or catered is always a good plan. Try to consider any allergies or dietary restrictions that you know of!
Decorations: No need to go overboard with decor—balloons, streamers, or even some fresh flowers can make every venue feel festive. Personalized place settings are a nice touch, too!
Plan Activities: Some "get to know you" games are great for the two families to meet and talk about the honored quests of the day! Having backyard games, like cornhole or giant Jenga, make for a fun vibe.
Choose an Outfit: As the bride-to-be, a little white dress or jumpsuit is perfect for a casual affair! Accessories and bride gear complete the look!
Prep the Venue: If you are hosting at your house, make sure it is all clean and ready to go to set up your decorations. If you are having it at a restaurant or venue always give an updated headcount and create an area for gifts to be held.
Enjoy the celebration! Ultimately, this is a day to celebrate the beginning of this exciting time with those closest to you! Keep this gathering as worry-free as possible and enjoy!
Related Posts: