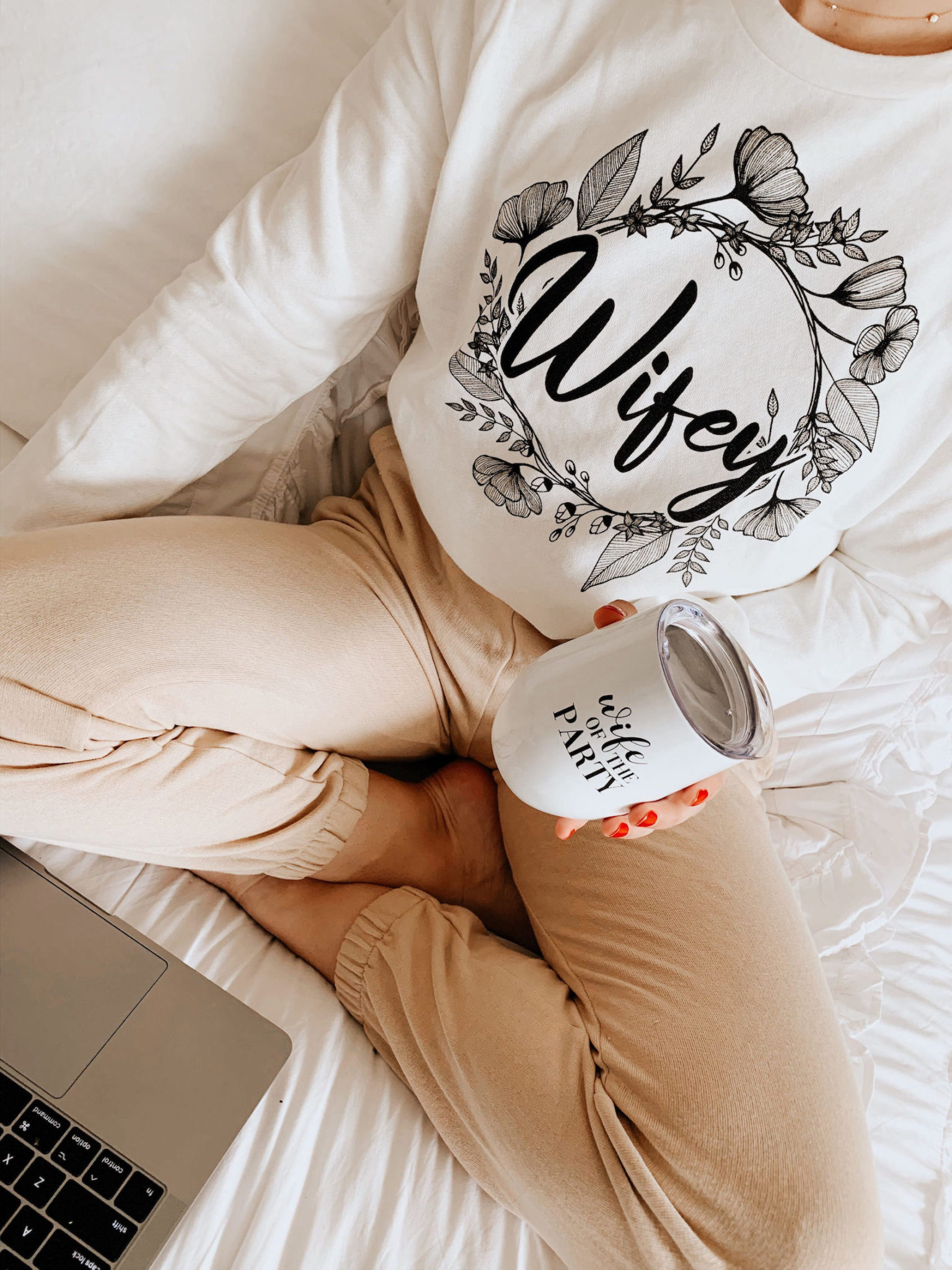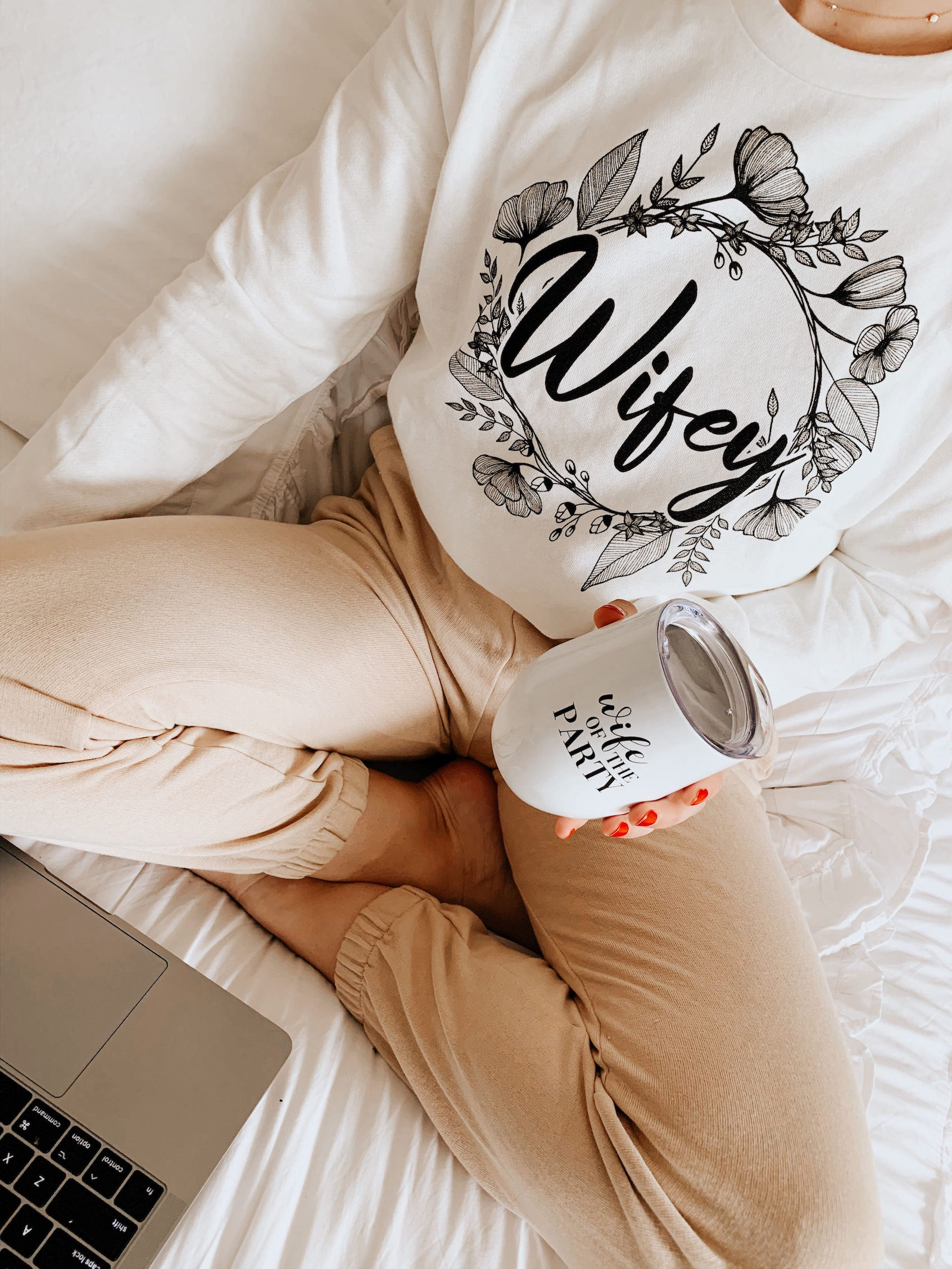 28 Mar

How to Start Planning a Wedding At Home
Wondering how to start planning a wedding? We got you.
Trying to cozy up and knock out some wedding planning? Now is a perfect time! Tackle some big wedding to-do's right at home with the help of some planning tools, inspirational guides, and expert advice! Keep reading for tips on how to start planning a wedding right from the comfort of your home!
Curate Your Wedding Vision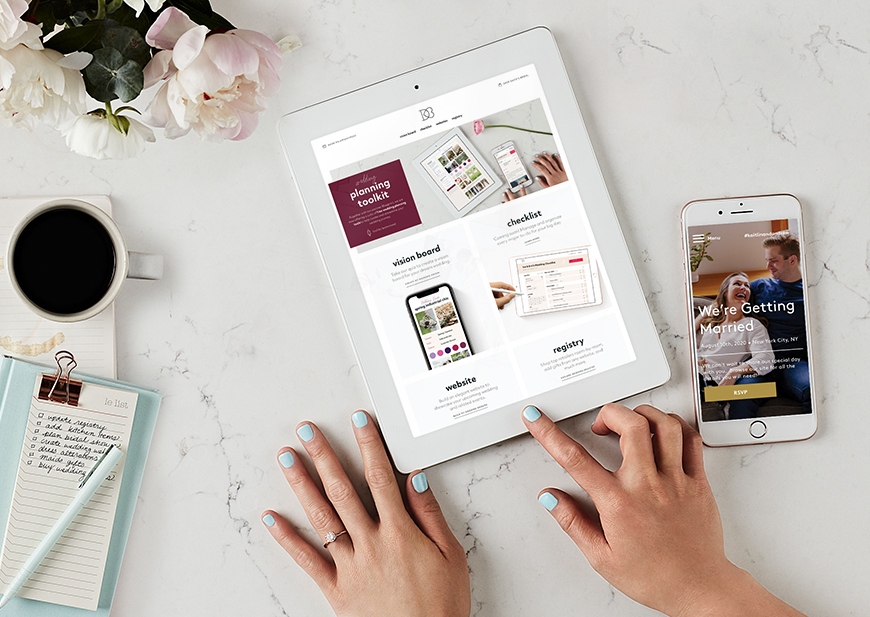 Your wedding day should reflect YOU! If you are recently engaged or in the early stages of wedding planning, our Vision Board is a great place to start when wedding planning online. Take all the inspiration and ideas that you have and after answering a few questions, you'll get a personalized wedding board of ideas for your big day. Use this to help guide your planning and share with friends and family that are helping you plan! Plus, use resources like Pinterest and Instagram to source even more color, flower, and dress inspiration, too.
Narrow Down Colors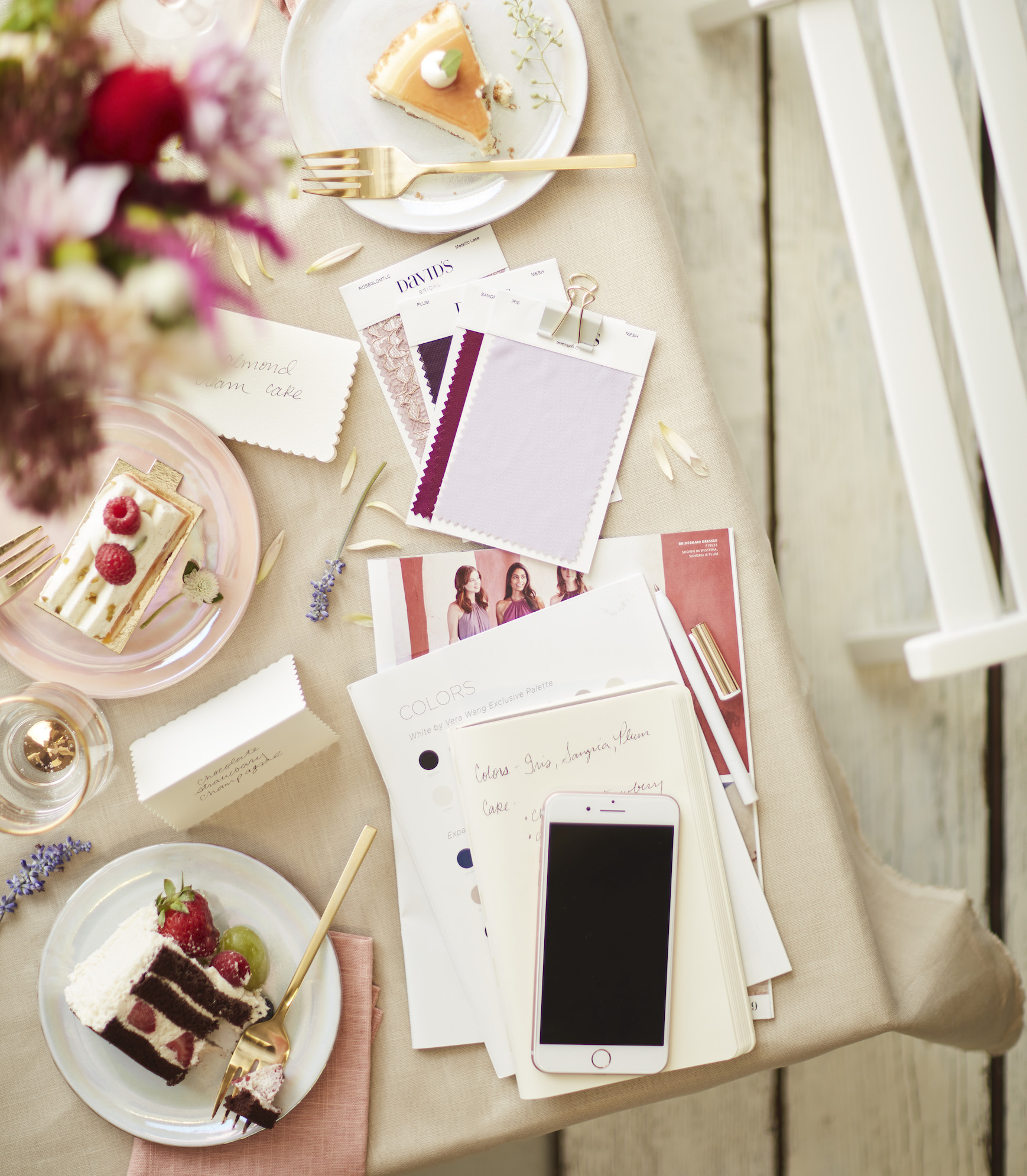 We know that color is such an important part of your wedding day – from the invites to the accessories and, of course, to your maids! Order color swatches of your favorite David's Bridal shades to see the colors in real life, so you can narrow down your top picks or pair a mix & match palette together perfectly.
If you want to start your search for the dress for both you and your maids, see our tips for shopping online with confidence and virtual bridesmaid dress shopping! You will find tips for finding the perfect dress, with all you fav details plus how to order the just-right size.
Ask Your Maids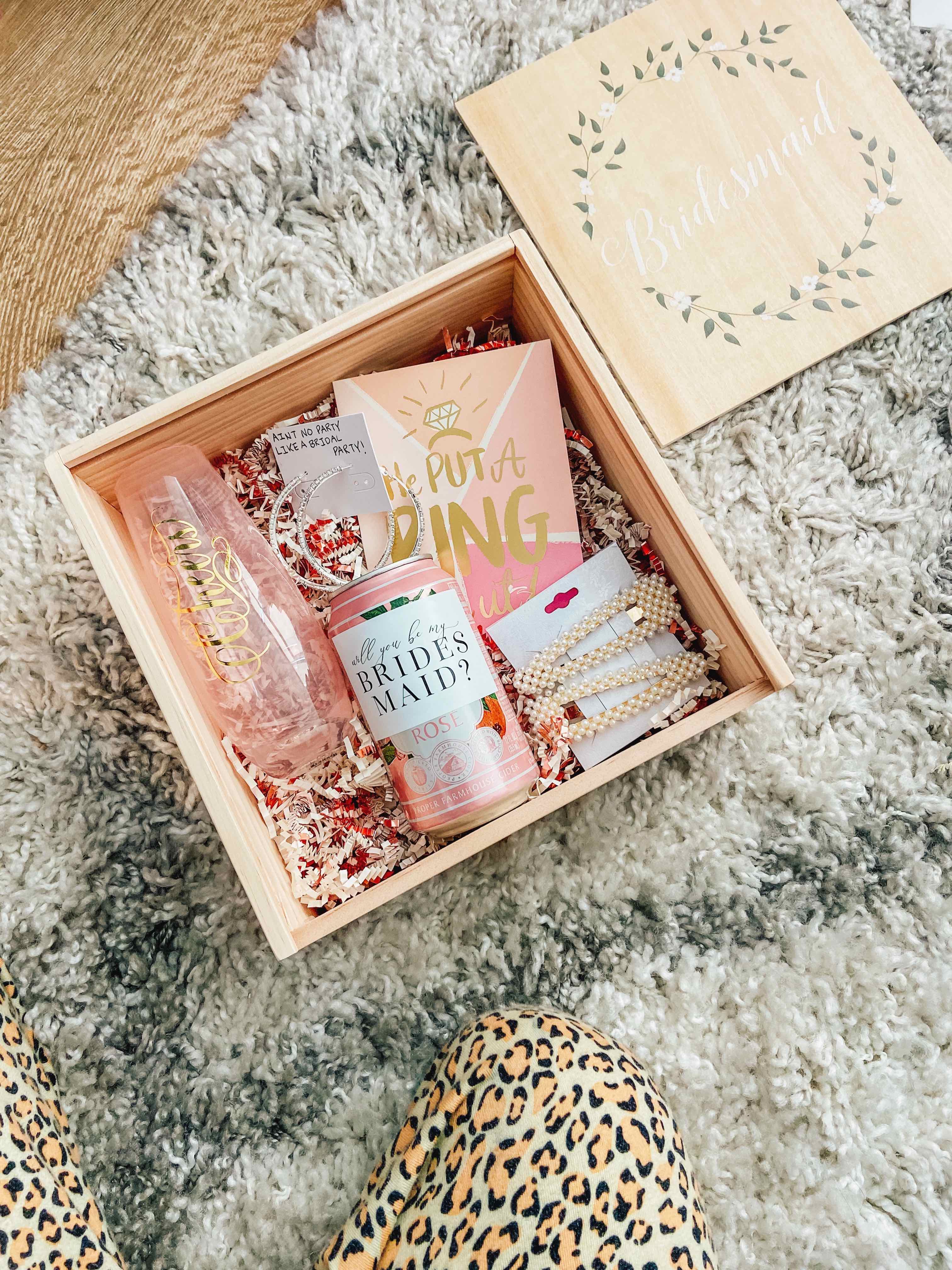 Now it's time to pop the question to your maids! A curated bridesmaid box is the perfect way to ask your best gals to be part of your special day. Shop online for some maid-to-be essentials, like a satin robe, personalized tumbler, or cute accessory, then DIY your box together (complete with a sweet note!) Ship them out for a super fun way to brighten your maids' day!
Create Your Wedding Website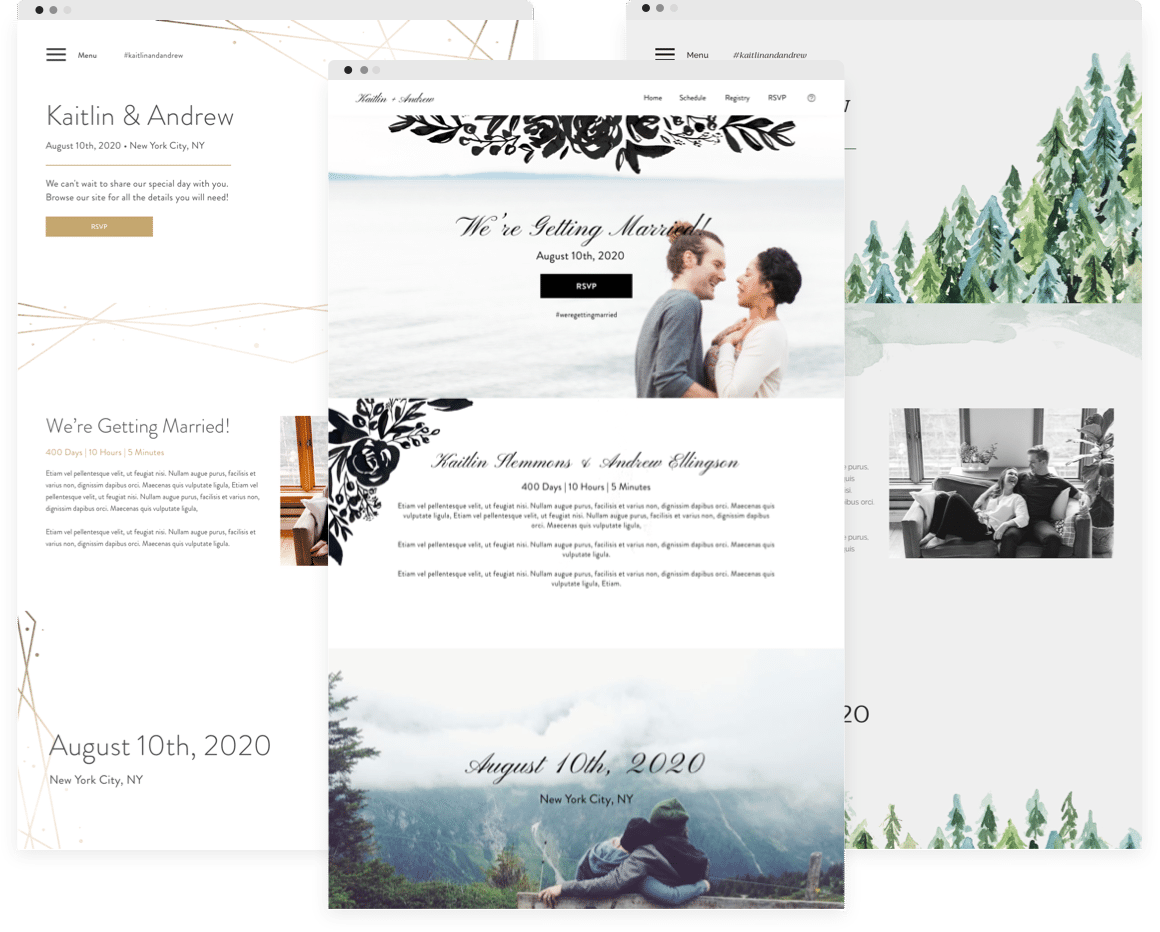 A personalized wedding website is essential to keep all your guests up-to-date on wedding plans and wedding related events! You can customize your wedding website to reflect you and your partner's vibe and easily update it if plans change. You can manage the details all in one place, like your guest list, hotel accommodations, and your registry so everything is easily accessible for you and your guests!
Register with Blueprint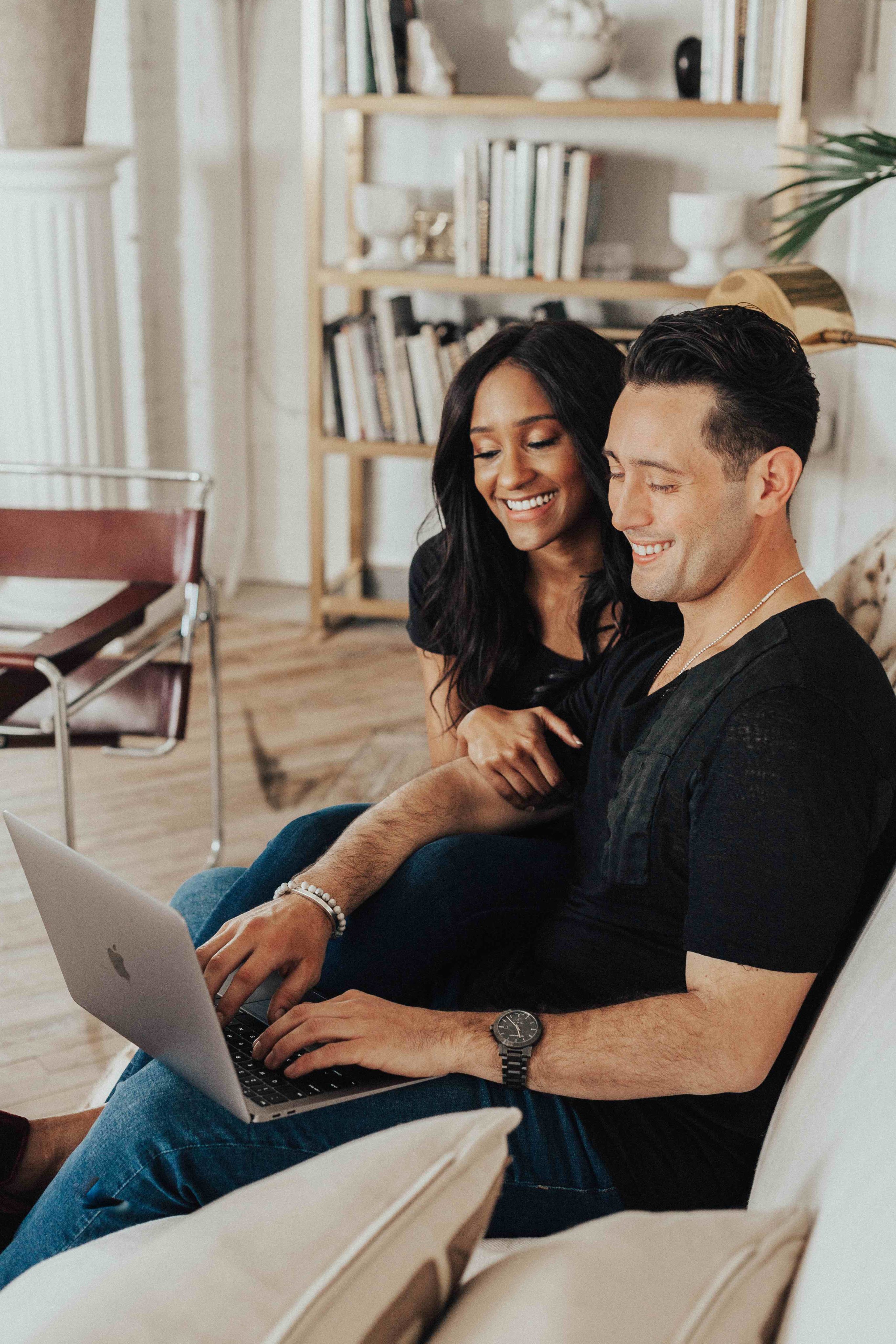 Speaking of your registry, shopping for newlywed essentials has never been easier! You can ditch the scanner and going to countless stores and now simply register with all your favorite retailers online. In addition to kitchen must-haves and fresh linens, you can include a honeymoon fund or custom cash gifts that suit your personal needs. Get started on yours, here!
Plan in Style
Styles IH4825FZ1086, IH4819AX0504, DVBF4477
If you're going to be hard at work planning your wedding, you might as well do it in style! Embrace your bride-to-be status and treat yourself with pieces you can live in, plan in, and wear on and after the big day!
It is important to note that marriage laws vary state by state, and emergency modifications vary by county so be sure to do your research before the big day! Even though things might be in limbo right now, there are still ways you can be productive by wedding planning online. Check off some of your to-do's so you're one step closer to the big day! Head to davidsbridal.com to shop stress-free for any and all of your wedding essentials.
Related Posts: