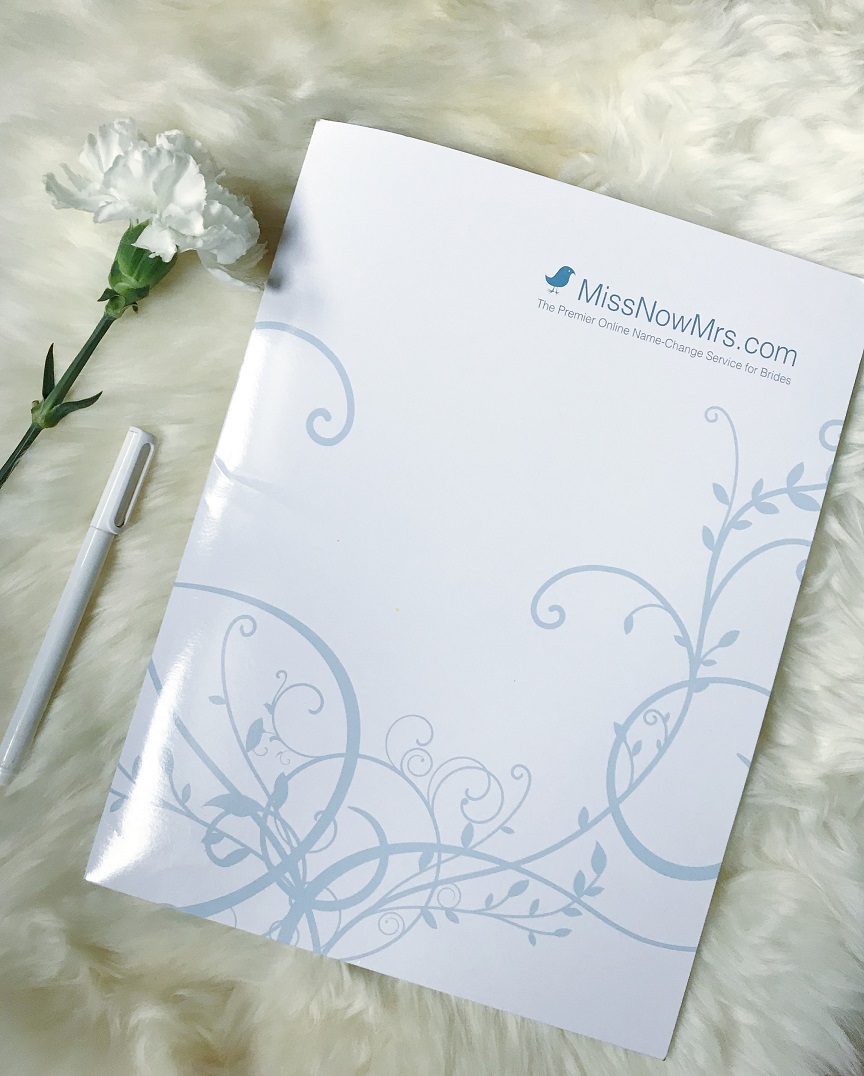 09 Apr

How to Change Your Name After the Wedding
From Miss to Mrs: everything you need to know about changing your name.
If you're like many brides, you've probably practiced writing and signing your new last name…way ahead of the proposal! Once you have the ring and the wedding date set, time to explore how to change your name! We've asked name change expert Danielle Tate, founder of MissNowMrs, to answer frequently asked questions about how to change your name to make the process simple and painless.
What is the difference between a marriage license and marriage certificate?
A marriage license is the legal document that allows two people to create a legal union in the United States. Your officiant or pastor will sign and file your marriage license after your wedding. Two weeks after the marriage license is filed, the county clerk's office will issue your certified marriage certificate, which is your legal proof of marriage.
Can I change my first name while I'm changing my last name?
Unfortunately, no. While most states allow middle and last name changes due to marriage, first name changes (even spelling corrections) require a legal name change order from the court system.
What do I need to do to change my name?
You will need to complete a series of state and federal forms and file them with their required documents. These typically include your certified marriage certificate, photo ID, and proof of state residence. Once all of your forms are filed, and you receive your new identification documents in your married name, you are officially a legal Mrs.
What are my name change options?
In most states, brides have the option to keep their maiden name, hyphenate their maiden name with their spouse's last name, take both names without a hyphen, take their maiden name as a middle name, or replace their maiden name with their spouse's name. We've built a fun quiz to help you decide what your new moniker should be.
Where should I start?
Once you have your certified marriage certificate, you should start the name-change process by filing the SS-5 form for an updated Social Security card. With the kit from MissNowMrs, you get everything you need—from simple instructions to pre-addressed envelopes—for every step along the way.
MissNowMrs.com pioneered the online name change service niche in 2007 when their founder struggled to change to her married name. Their partnership with David's Bridal helps brides across the country save 13 hours of name change hassle after their weddings by auto-completing all of their state and federal name change forms. Check them out on Instagram or at MissNowMrs.com.  
Related Posts: