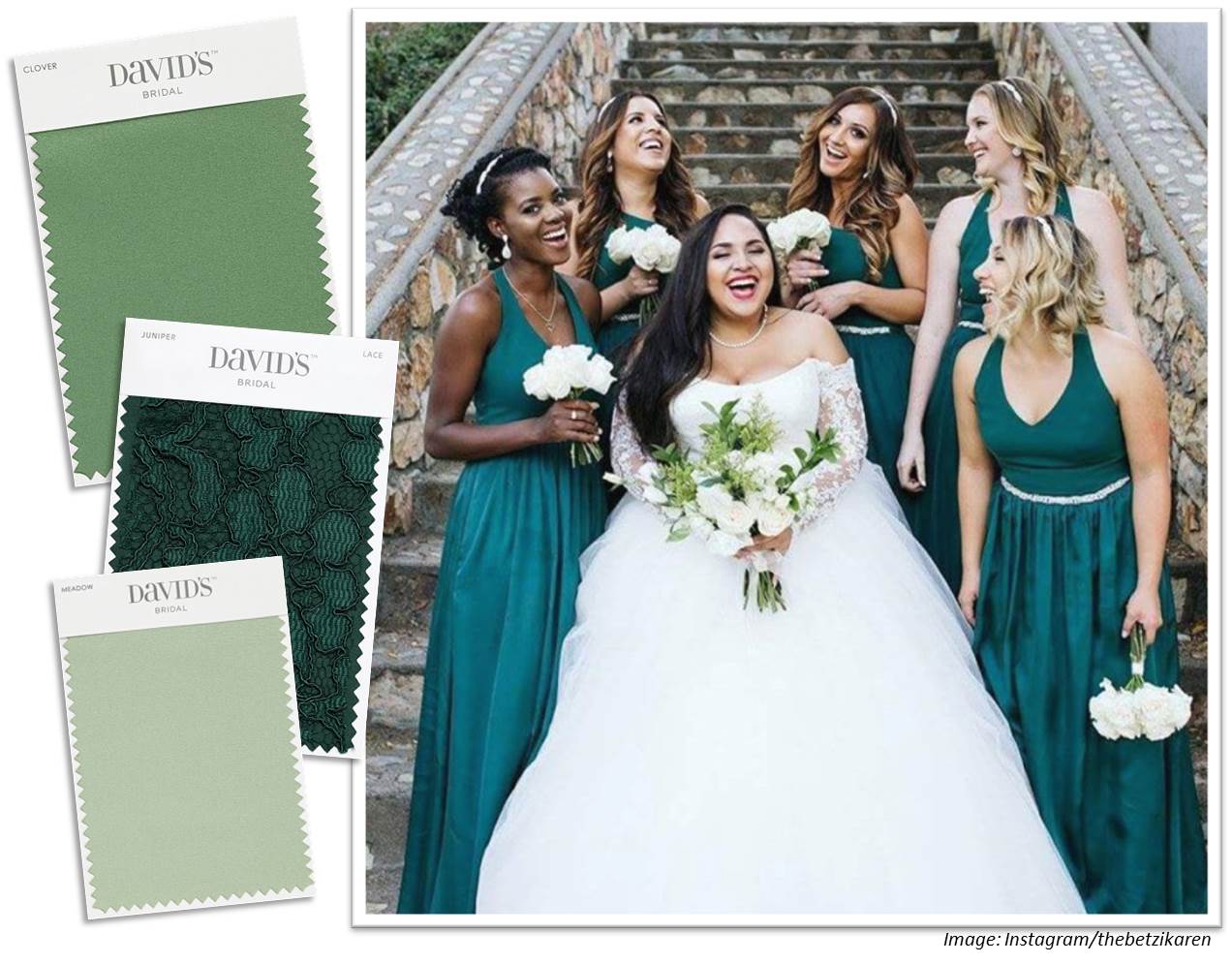 17 Mar

Currently Craving: Green Wedding Theme
No need to be green with envy. Choose a green color palette for your wedding day.
To have a green wedding theme, you don't need to get married in a forest or garden. Inspired by 2017's Pantone color of the year (the color Greenery: 'symbolic of new beginnings'), we're sharing the chicest ways to incorporate green into your wedding day.
For The Bride
While green wedding dresses aren't trending quite yet, there are ways to add this color to your overall bridal look. Think shoes (dyed to your specific shade), headpieces (floral crowns, to be exact), a waist-defining sash (available in your bridesmaid's exact color), or your bridal bouquet. When you and your entire party are standing together, your down-to-the-detail color coordination won't go unnoticed.
For The Bridesmaids
Ultimately, planning a green wedding begins with the bridesmaids. While the tiny details come together, your wedding colors really come to life on your attendants. As with any wedding color, you have the choice of maids who match (in color and style) or mismatched bridesmaids in the most cohesive of ways (think same style, different hues). Next, choose your hue. From deeper hues like emerald and juniper to lighter shades of mint and meadow, your girls will look lovely in green bridesmaids dresses.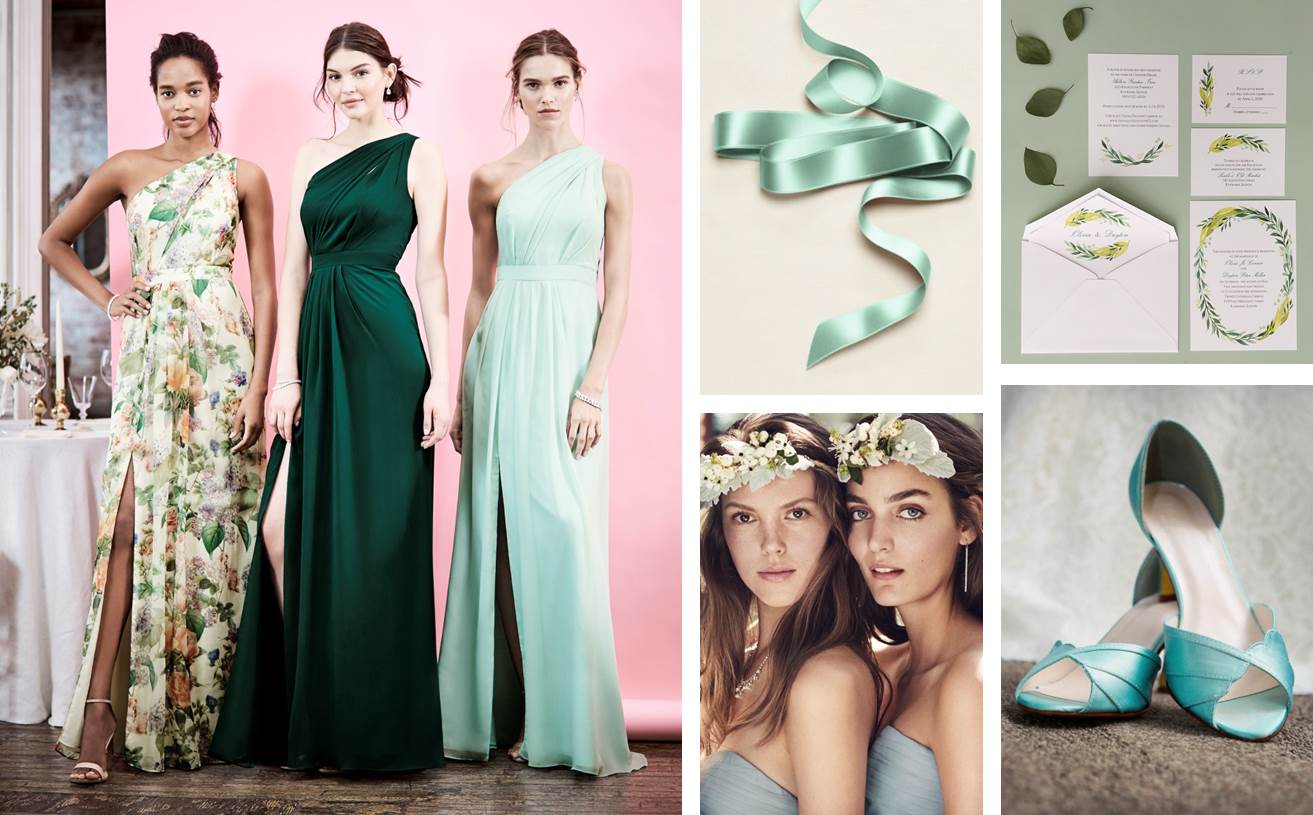 Mix it up
No need to stick to one shade for a green wedding; the possibilities are endless when you play with the color wheel. Mint is a popular wedding color for its versatility and its pretty pairing possibilities. Rich emerald green bridesmaid dresses look sophisticated on their own or mixed with lighter shades. We also like the idea of introducing a floral print bridesmaid dress with green throughout and pops of colorful blossoms (perfect for Spring nuptials).
So tell us, are you planning a green wedding? Get inspired; follow along on our Pinterest page while we pin our favorite green wedding inspiration!
Related Posts: