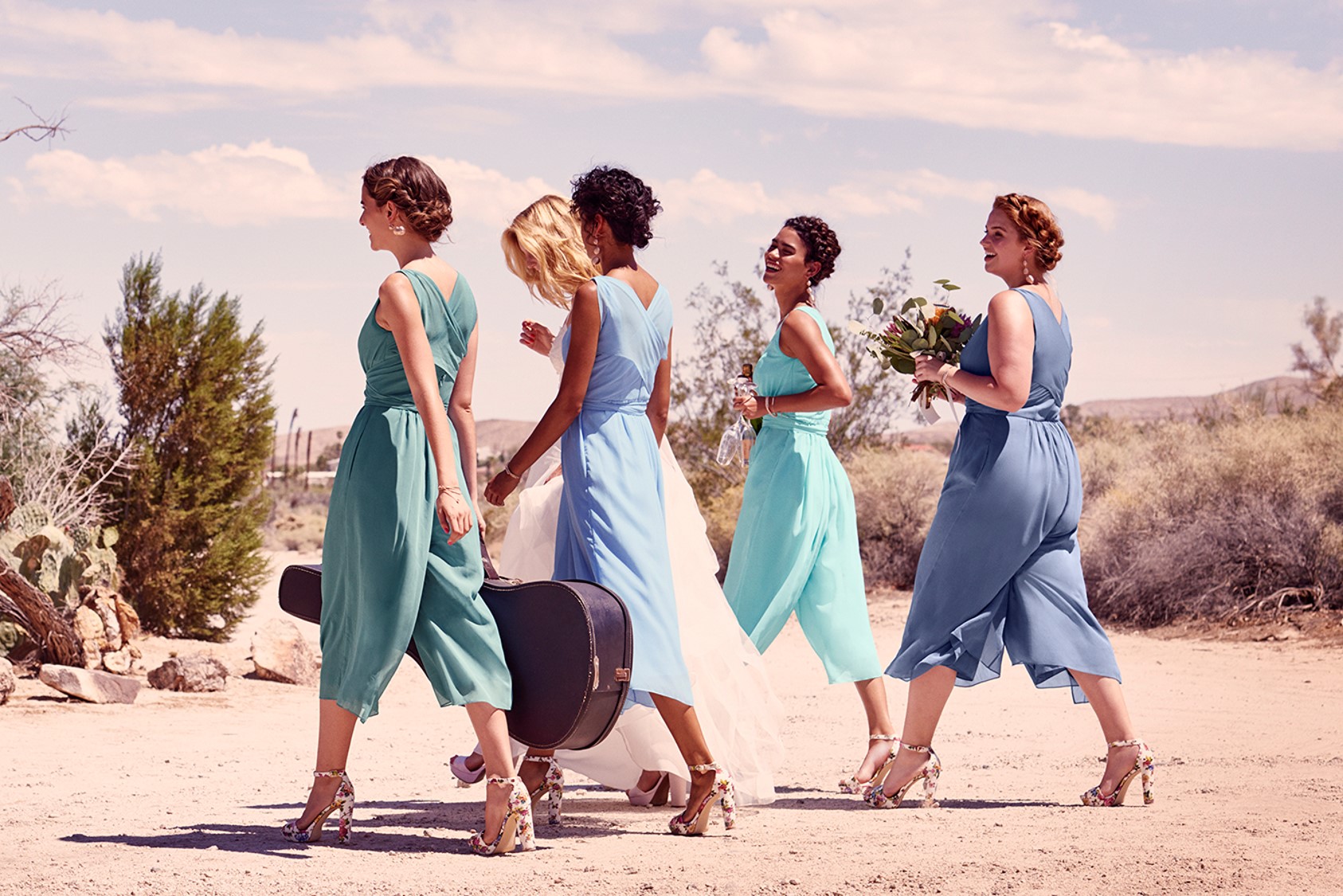 27 Feb

Currently Craving: Platform Heels
Sky-high heels for a major shoe statement.
Want to add some inches to your look? Platform heels let you go taller than you might in stilettos since that extra boost under the toe balances the overall height. Plus, a wider block heel makes it easier to keep your balance, whether your strutting your stuff down the aisle or on the dance floor. Here are a few of our new favorites.
Bridal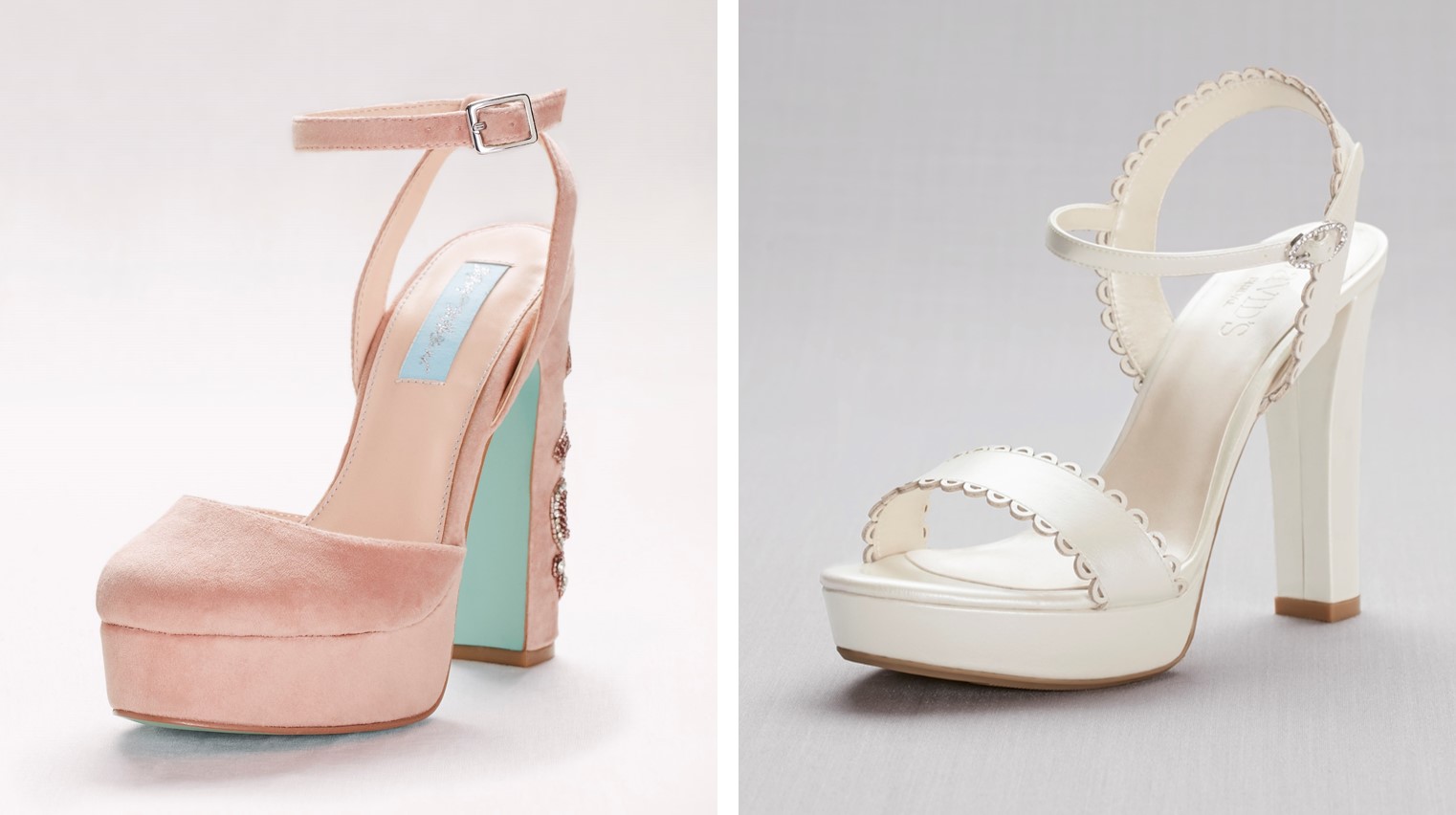 Soft hues like ivory, blush are the perfect complement to a wedding dress. Scalloped edges and embellished heels add that little something extra to these very special platform bridal shoes.
Bridesmaid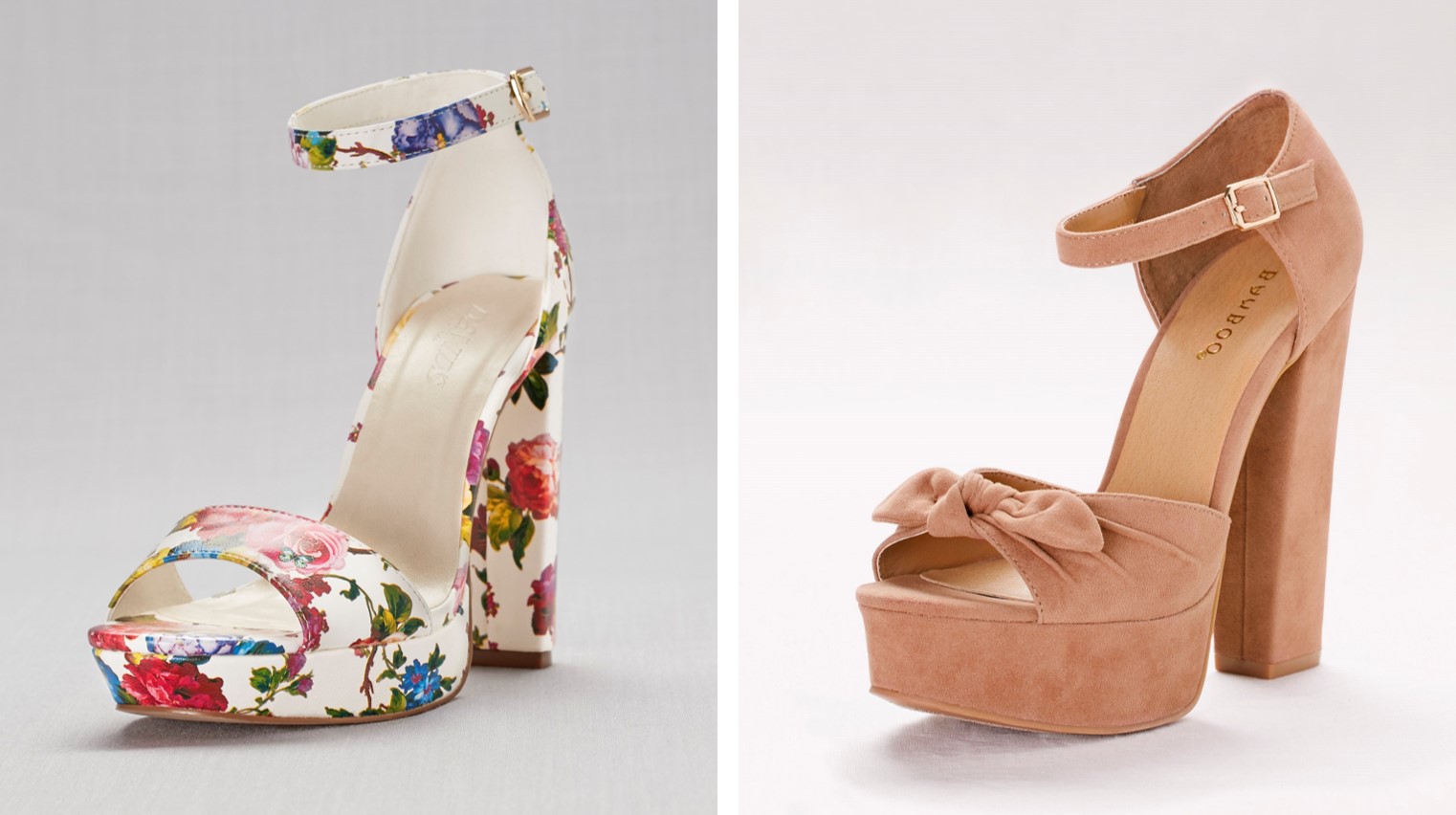 Chunky platform heels bring an element of fun to bridesmaid looks. Ask all your 'maids to match in a bright floral pattern, or let them pick their favorite neutral pair to wear.
Special Occasion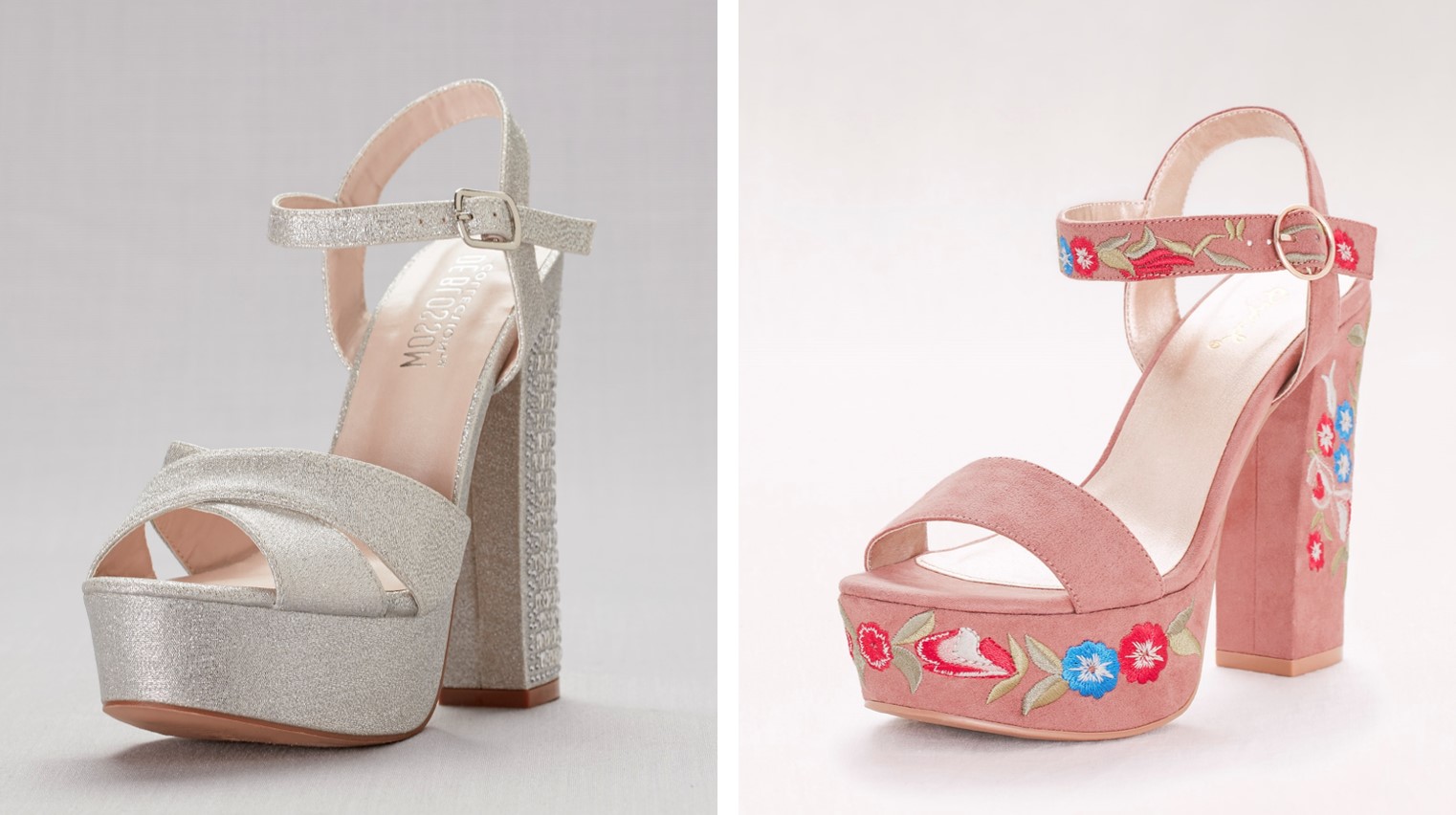 Go ahead, be bold! The vibrant floral embroidery would really take a simple black dress to the next level. Or choose a glam option like a crystal-adorned pair in your favorite metallic. Trendy platform heels give your style – and stature – a boost.
Regardless of whether you're into this retro shoe or not, we have the perfect style fit for you and your day! Explore our entire shoe assortment.
Related Posts: