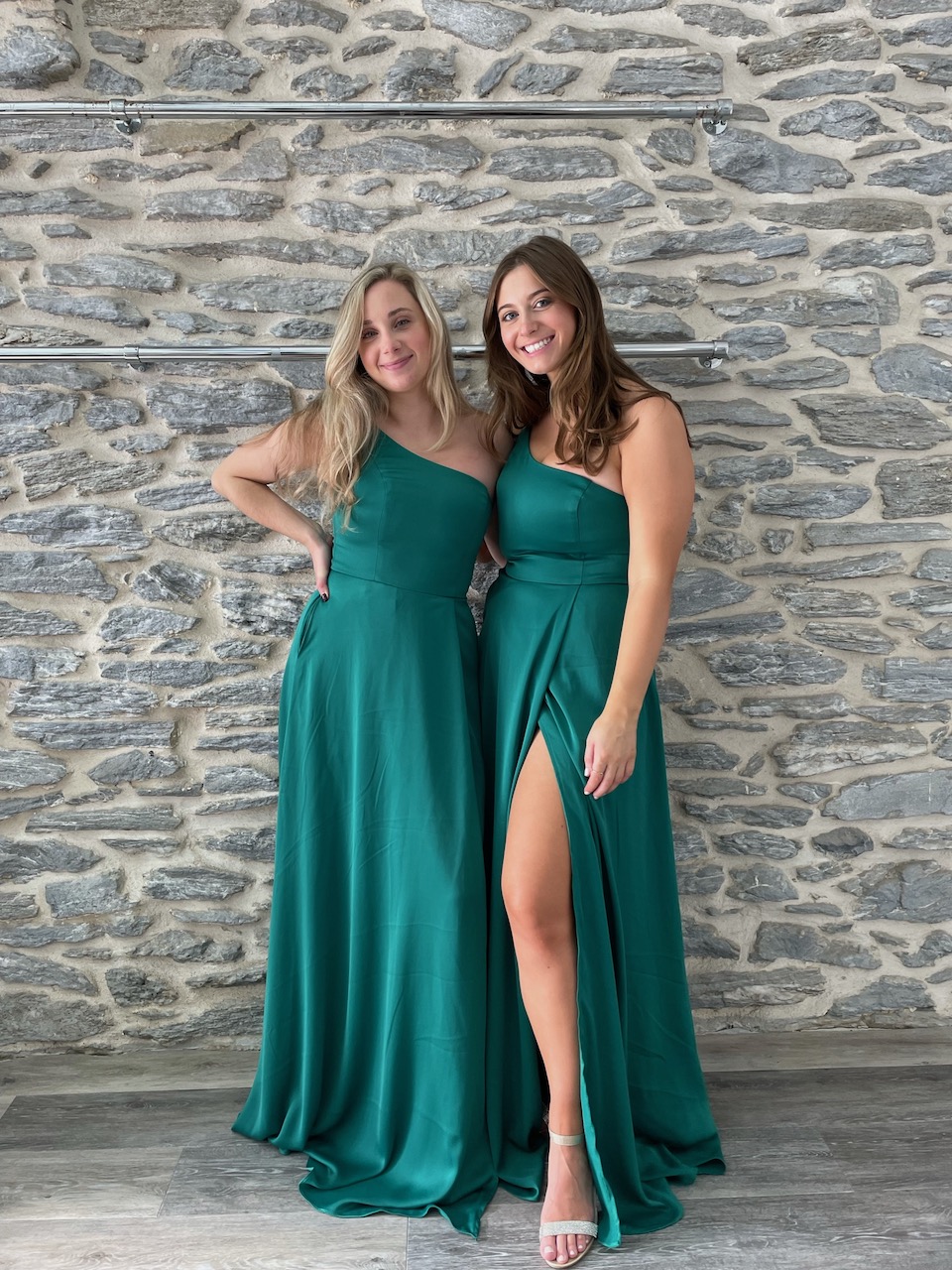 26 Jan

New Bridesmaid Color: Emerald
A Fresh New Hue
The color green is taking center stage this spring! While we've seen hints of green become popular throughout previous seasons, we're introducing a new on-trend shade that is guaranteed to add a fresh pop of color to your wedding: Emerald. Read on to see how you can incorporate this brand new hue into your big day from Emerald bridesmaid dresses to decor & details!
Style F20227, F20235, F20457, F20095
Shades of green
Styles GS290030 in Gem & F19951 in Dusty Sage | Shop Gem & Dusty Sage Color Swatches
If you're inspired by the colors of nature, an all green color scheme might be the perfect fit for your wedding! Start with our newest color Emerald and pair it with Gem and Dusty Sage to complement the flourishing trees of spring! Shades of green paired together create the perfect organic palette for the boho bride, but Emerald can also work as a stand alone color for your bridesmaids as well. If monochromatic is more your style, spice things up with mix and match necklines and fabrics that will add interest to each of your maids' looks.
Bright Jewel Tones
Styles F20064, F19936, F20039 in Marigold & GS290020, GS290035 & GS290034 in Sapphire | Shop Marigold, Scarlet & Sapphire Color Swatches
Dreaming of a glam color palette? Jewel tones are just that! Plus, they are on our list of spring 2022 bridesmaid trends. To achieve this look, we recommend pairing Emerald with other rich hues like Marigold, Sapphire, and Scarlet. These bold shades will look great on all skin tones and will have your girls shining all night long!
Details
Looking for more ways to bring your green color palette to life? You can easily incorporate hints of green into your save the dates and official wedding invites with Shutterfly, and for unforgettable day-of details you can add eucalyptus and greenery into your wedding hairstyle and bridal bouquet with florals from The Bouqs!
Decor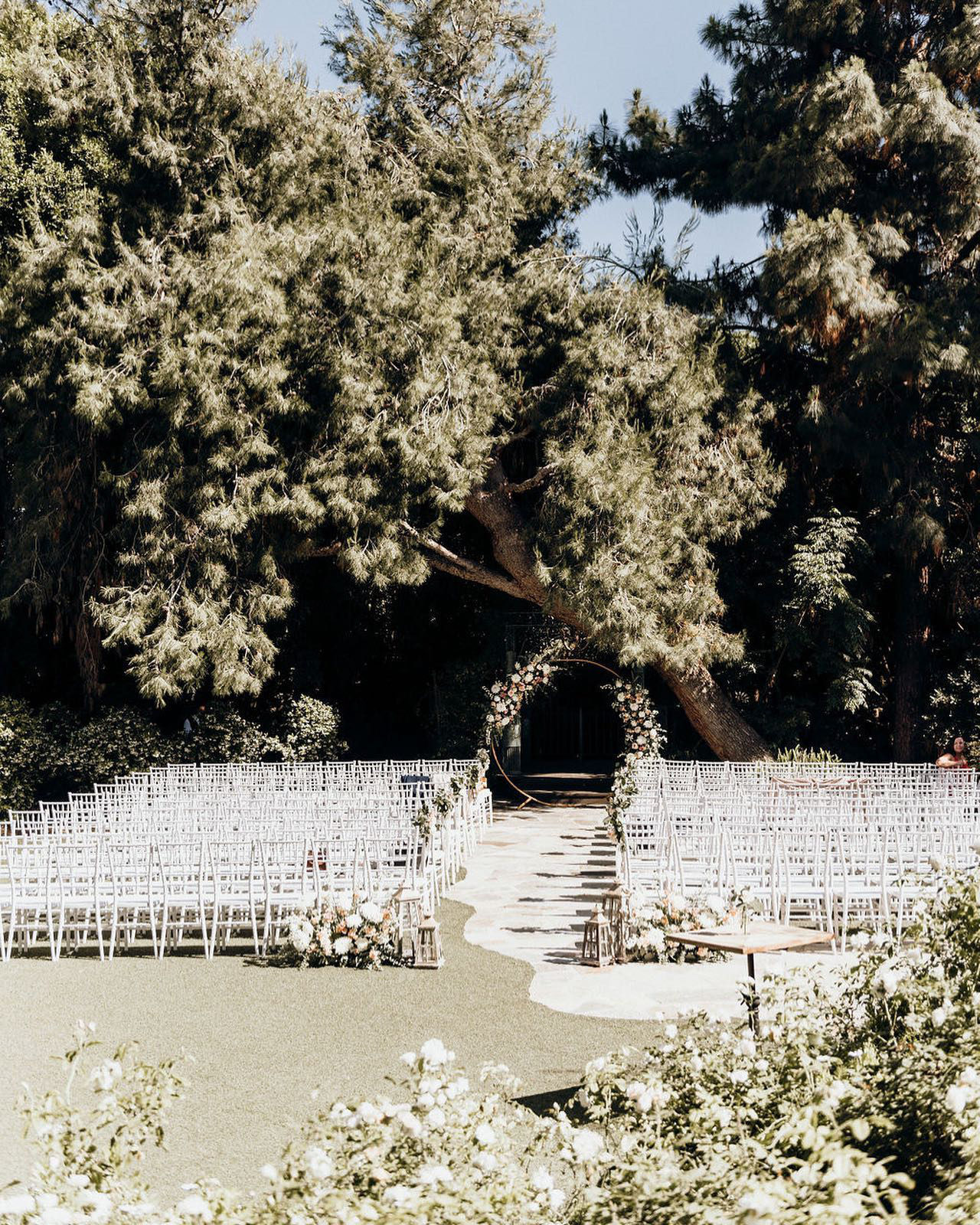 We love the idea of color coordinating all the elements of your big day — everything from decor to desserts! One easy way to weave touches of green into your ceremony and reception space is to let nature be the foundation for your event. From there you can add subtle (or not so subtle!) Emerald elements to your tablescape, wedding cake, and other details to create a cohesive wedding theme.
Emerald bridesmaid dresses are available for special order online and in-stores now! Want to see more bridesmaid colors? Check out our newest additions: Dusty Pink, Tawny, and Wild Berry.
Planning a wedding? Sign up for our Diamond Loyalty program—it's free! Follow us on Instagram, Pinterest, and Facebook for more real wedding inspiration, or click here to book an appointment.
Related Posts: