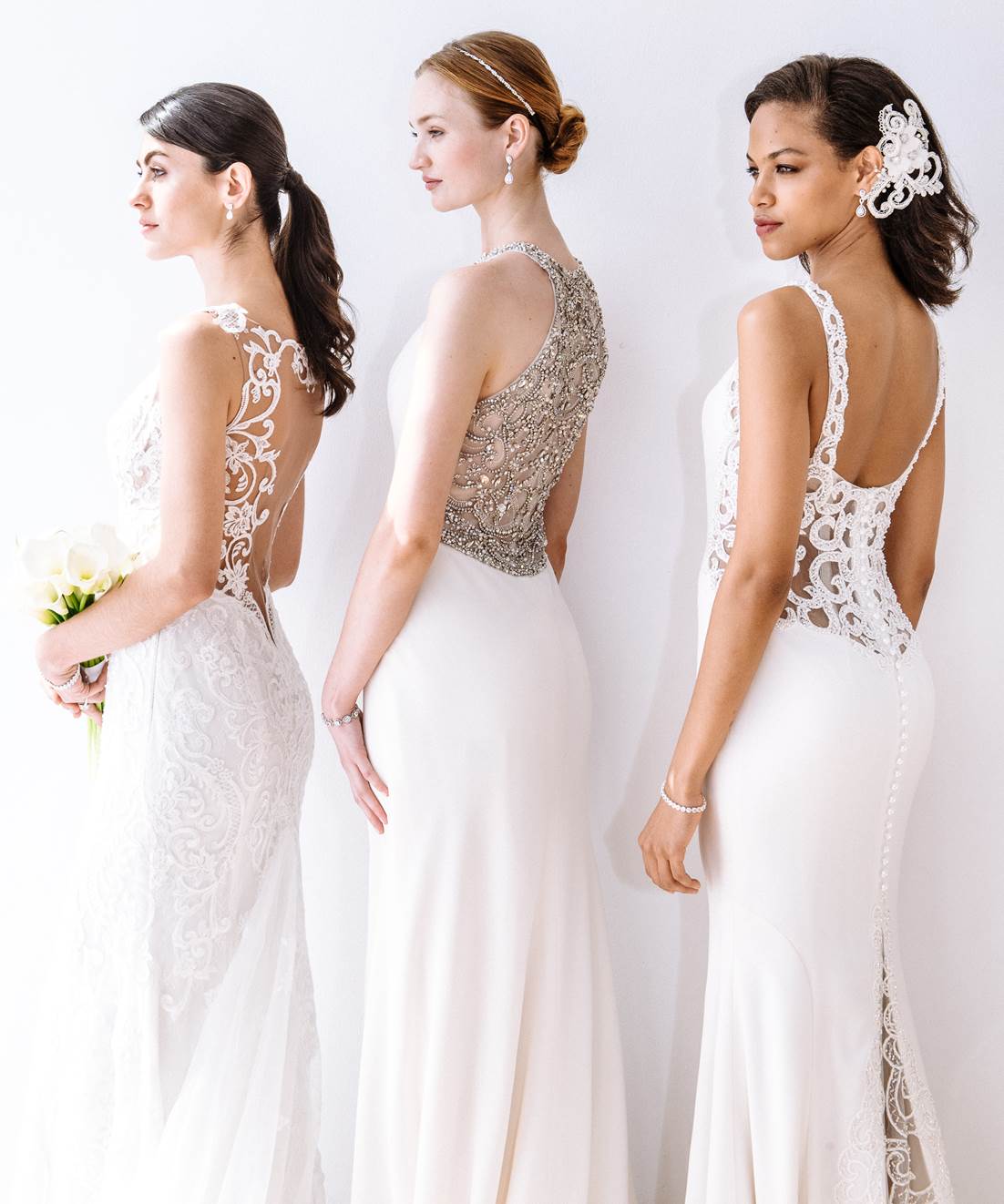 16 Aug

Currently Craving: Back Detail Wedding Dresses
Statement backs: for a wedding dress that wows from all angles.
For a wedding dress that makes you look good both coming and going, opt for a style with an unexpected yet stunning back detail. From walking down the aisle to the first dance and throughout your wedding day, you will dazzle your guests from every angle. Keep reading for the cool back detail wedding dresses we are crushing on.
Open Back
If you're not comfortable with a plunging neckline but still want to show a little skin, a dress with an open back could be for you. The sultry cut is the perfect way to show some skin, with varying degrees of coverage depending on straps and sleeves. Styles to try on: KP3780, WG3827, VW351369.
Illusion 
When you want a barely-there look without the commitment, an illusion mesh back achieves the trend with a little bit more coverage and comfort. The extra fabric lends itself to the addition of lovely dress details, like buttons or precisely placed lace appliques. Some of our favorites? SWG772, MS251176, SWG762.
Shimmer and Shine Details 
If you're looking for another way to add sparkle to wedding day other than jewelry or hair accessories, consider styles with bold embellishments at every turn. We're talking sequins, beading, and crystals that give you that extra glow as you walk down the aisle. Gowns to covet: SWG752, JP341759, 183843.
These are just a few back-of-the-dress accents to look for. Romantic lace, thoughtful draping, and strap placement can also make a wedding dress extraordinary all-around. See these dresses in person and book your appointment for a back detail wedding dress try-on session.
Related Posts: