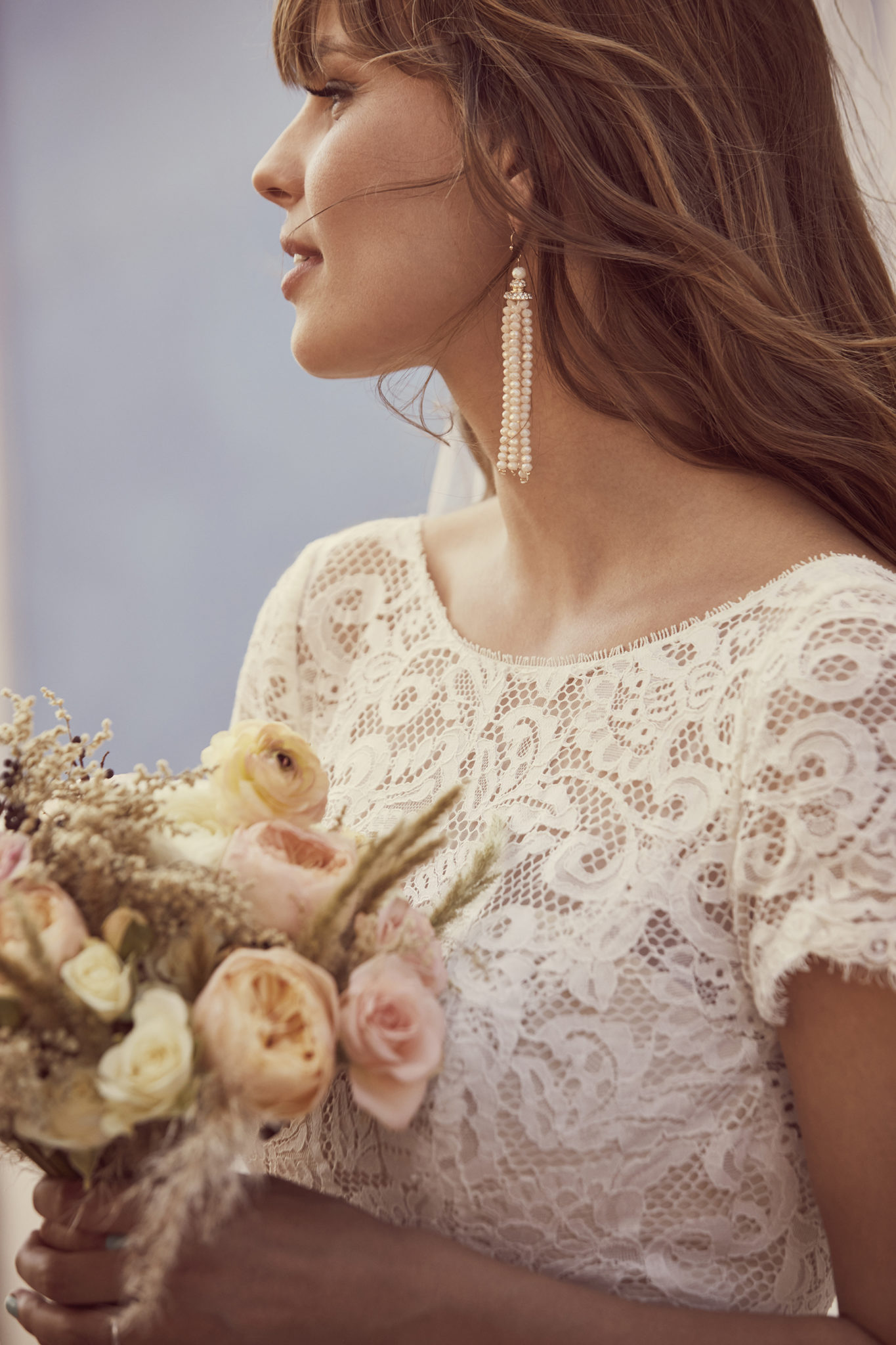 30 Aug

Currently Craving: Statement Earrings
Statement earrings aren't just for a girl's night out.
When it comes to bridal accessories there are obvious pieces that are essential for a bride on her big day. We're talking a veil or headpiece, shoes, and jewelry that complete the look. A strapless or plunging neckline lends itself to a stunning necklace, while three-quarter sleeves call for a pretty bracelet at your wrist. Regardless of what you're wearing, earrings help draw attention to your face, which is why we're all about statement earrings for weddings.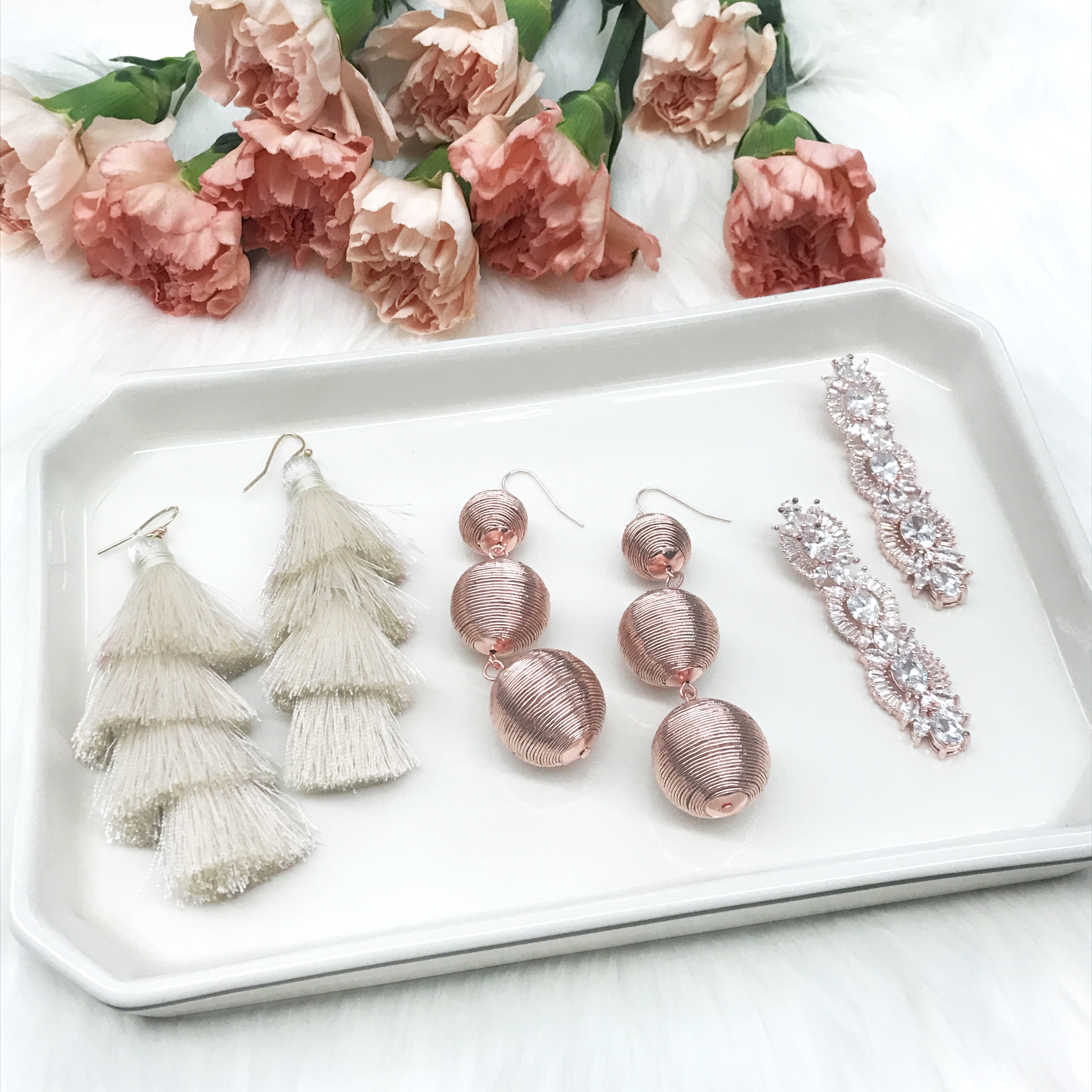 The level of earring drama you choose depends on your personal style. Ear-crawlers, hoops, or funky posts are (relatively) understated but still eye-catching. Up the ante with a longer, dangling style with shimmering crystals or pearls. Lastly, go big or go home with metallic ball-drop or tiered tassel earrings. We have a range of wedding earrings in soft bridal tones to coordinate with the rest of your look. Style tip: for full statement earring impact, opt for an up-do or a high-neckline dress.
The best part about your bridal jewelry? You may actually wear it again, and each time you do you'll be reminded of your wedding day. Check out more bridal jewelry trends here.
Related Posts: