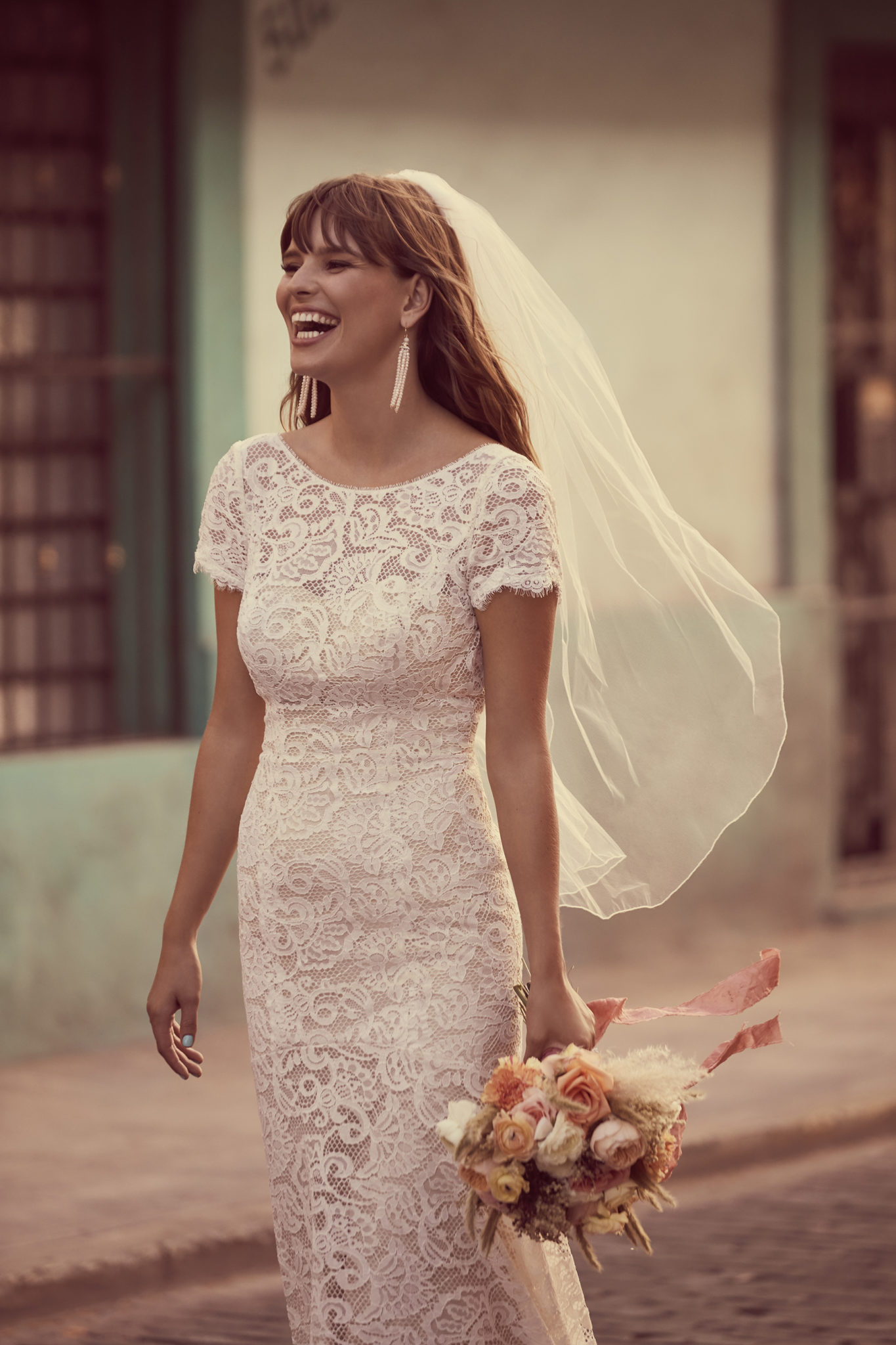 08 Aug

Bridal Hair Accessory Trends We Love
From veils to crowns – our take on bridal hair accessory trends.
Almost as an important decision as your wedding dress is how you are going to accessorize it and make it uniquely yours. The first to consider? Hair accessories. From traditional veils to hair vines and combs, bridal headpieces transform your wedding day look in a way that other accessories simply can't. Keep reading for our favorite bridal hair accessory trends.
Veils
Our Chief Product Officer Catalina Maddox-Wagers once said, "every woman can wear a white dress, but only a bride can wear a veil." And we couldn't agree more; the veil is the most iconic and traditional piece of a bride's attire. We offer an array of options in various lengths and design details, making it easy to find a veil that is fit for the look you have always imagined. Are you wearing a dress that is a little vintage? Choose a birdcage veil to achieve that retro feel. If you are walking down the aisle in a grand ball gown, a cathedral length veil feels almost royal.
Hair Combs and Vines
Hair combs, pins, and vines add the perfect dose of sparkle to your wedding day 'do. They almost act like a piece of jewelry for your hair. You can sweep soft waves aside and secure with a hair clip or comb for a look that is inherently glam. For boho locks, finish an up-do like an un-done bun or an airy braid with a hair vine. Our Pinterest is filled with wedding day hair inspiration to help find the perfect look.
Tiaras and Headbands
The tiara is the ultimate princess bride accessory. Tiaras are a big trend for the spring season and really add to a bride's fairy-tale moment. A little more understated, bridal headbands offer shine in a range from simple to statement. One of the best parts of these bridal hair accessories is that they can be worn along with a veil or on their own, making the ceremony-to-reception hair transition seamless.
How will you be accessorizing your wedding day hair? Visit our veil guide and our headpiece guide for even more inspiration and styling tips.
Related Posts: