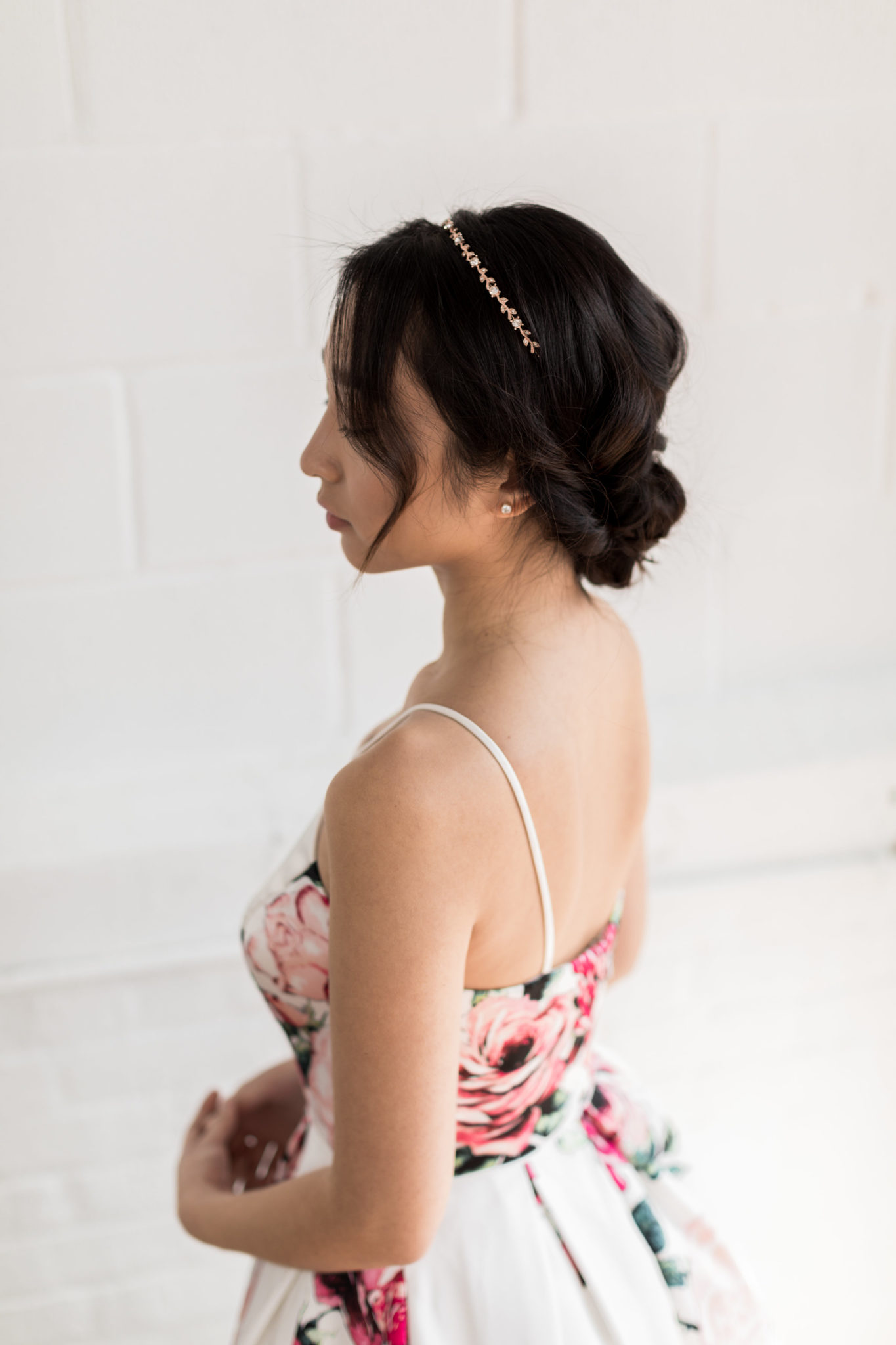 29 May

An Easy Prom Updo DIY
A prom up-do is easier than you think!
You've marked most things off your prom checklist, one of the last things to consider is how to style your hair for the big dance! A visit to the salon isn't your only option. Yes, even you can DIY your own prom hair. Our friend Diana DuHaime, our resident go-to hair and makeup guru of Onlo Beauty, breaks down this easy prom up-do in easy to follow steps. Once you have the styling down, be sure to add fun hair accessories to complete the look.
Step 1: Part the front the way you'd like it and curl hair (or use natural texture)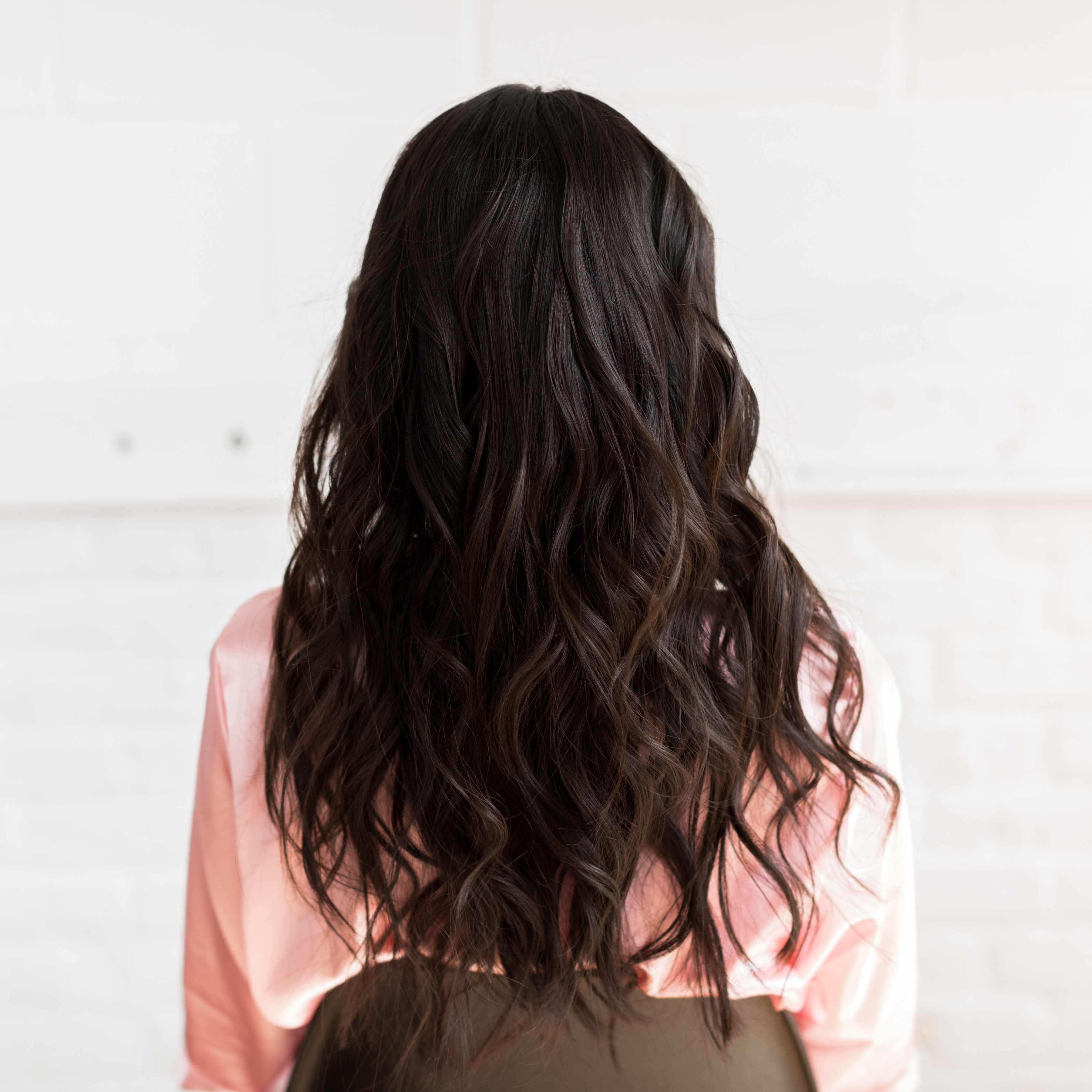 Step 2: Separate hair into 3 even ponytails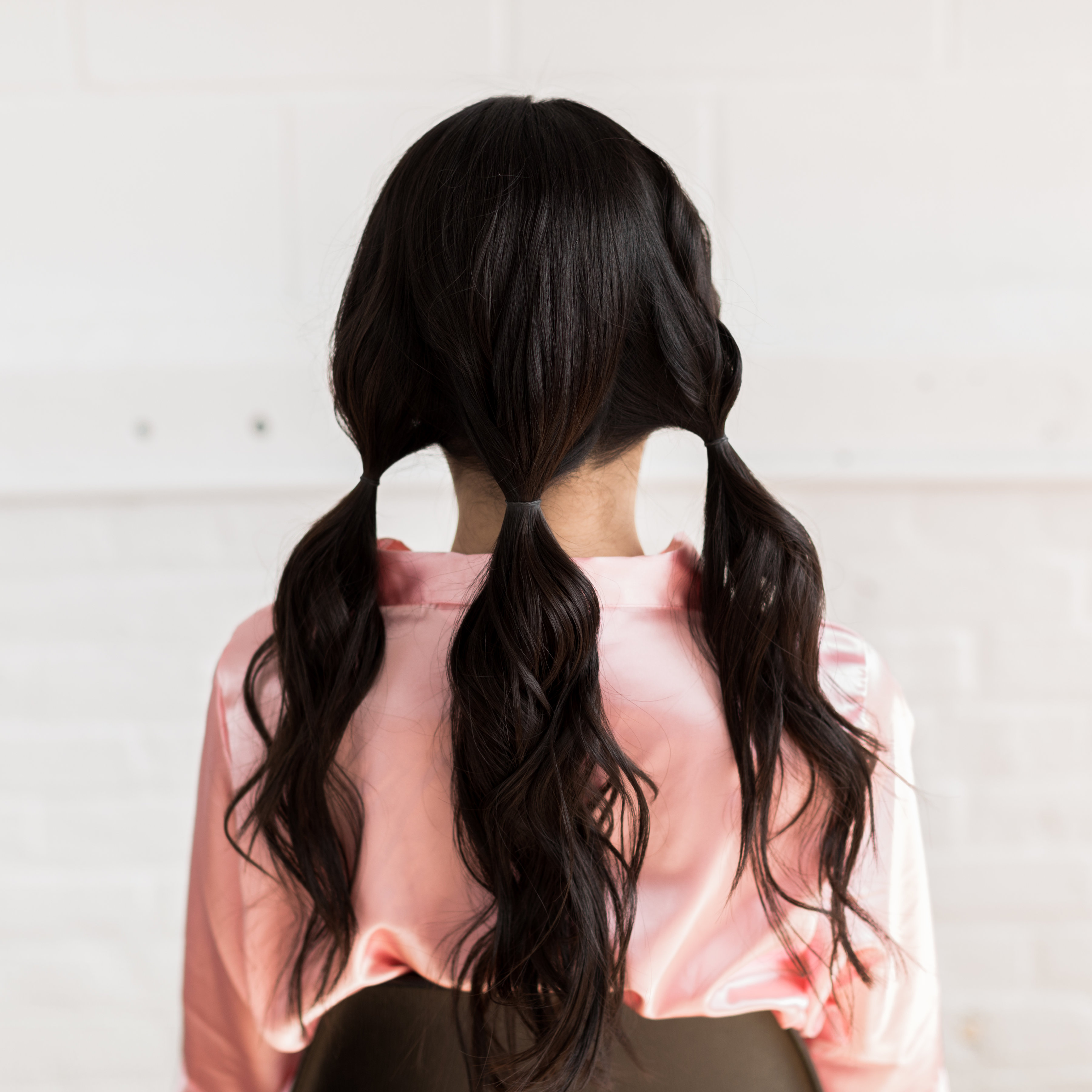 Step 3: Separate hair above ponytail holder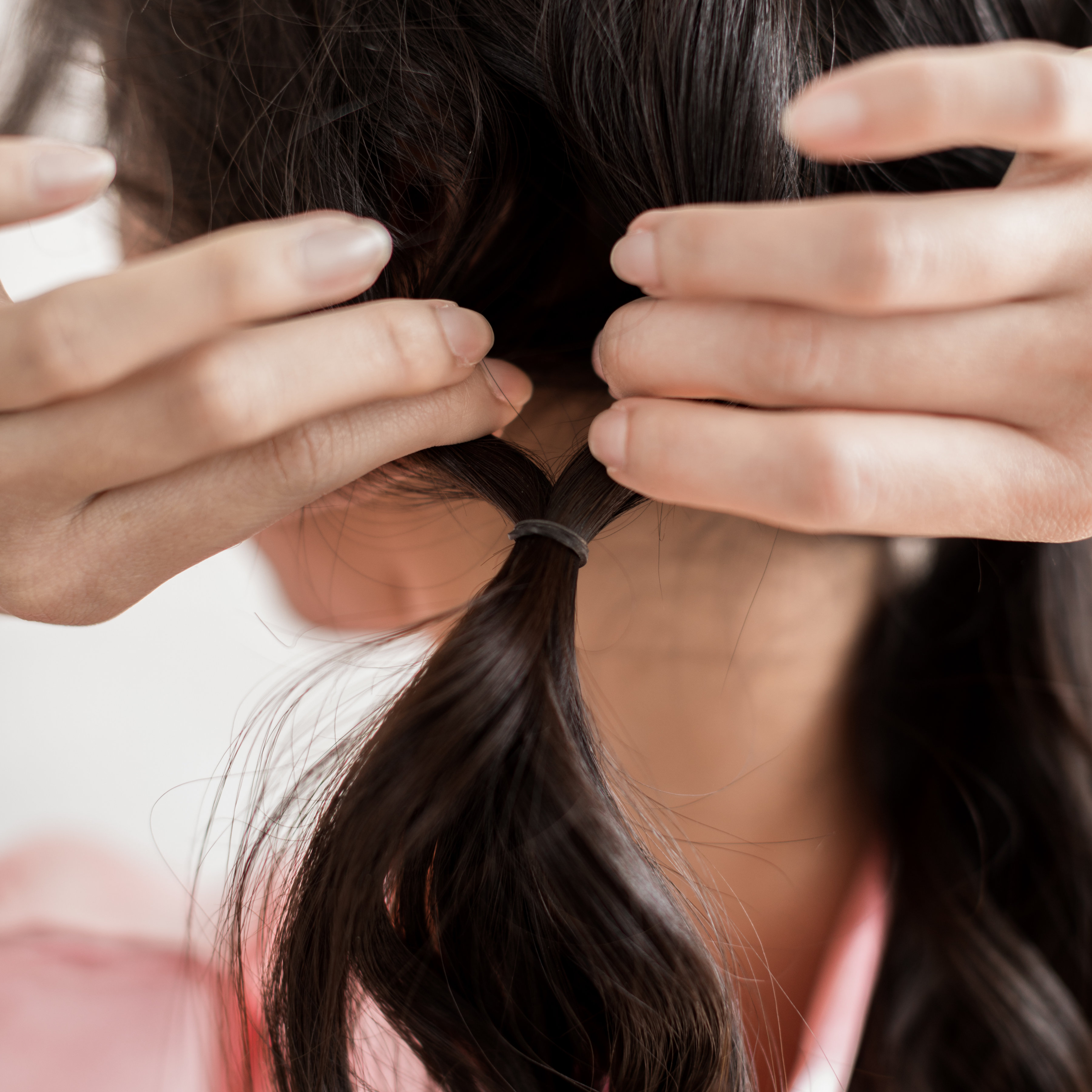 Step 4: Push and flip ponytail through the hole to make it twist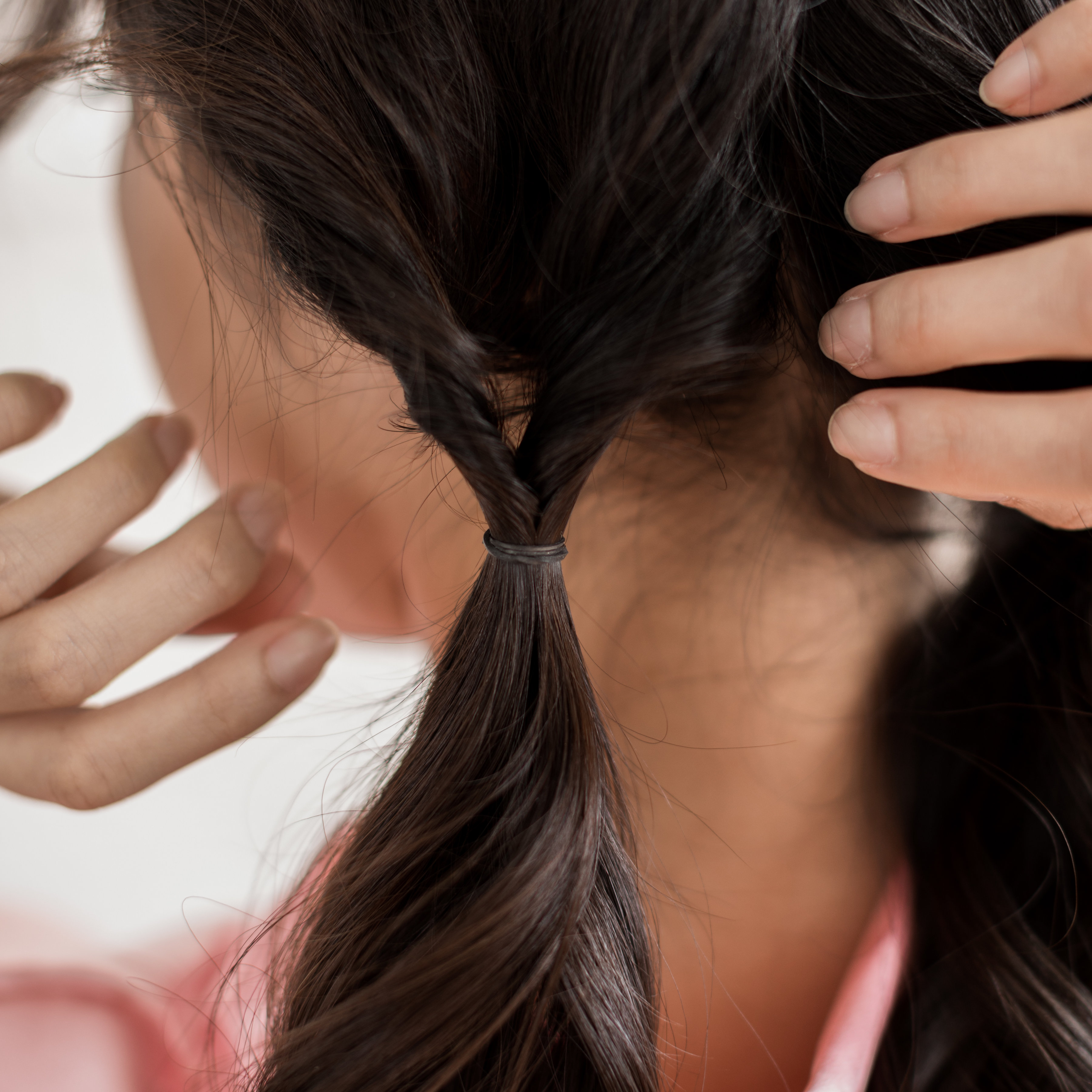 Step 5: Flip all 3 pony tails through their loops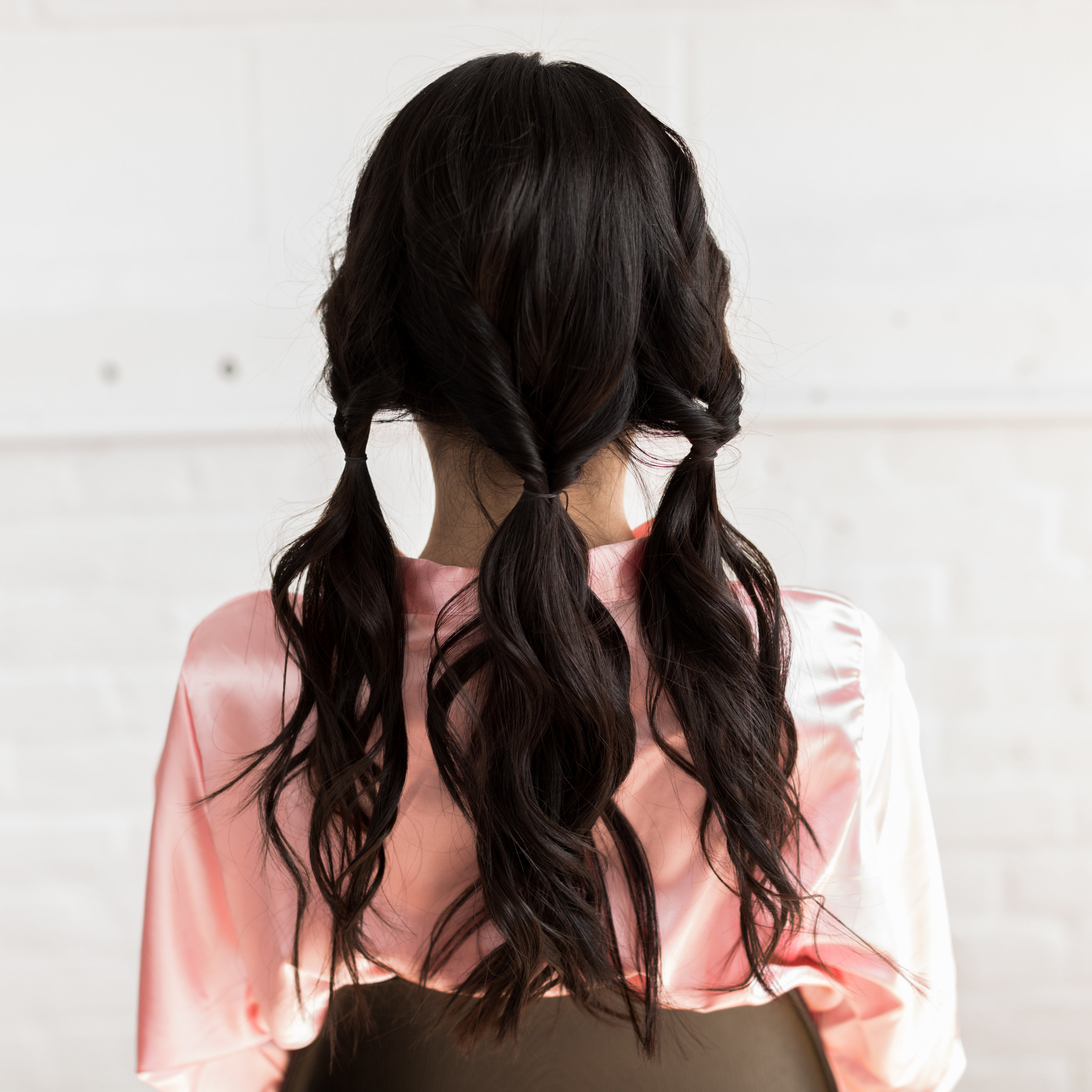 Step 6: Loosely braid all the ponytails together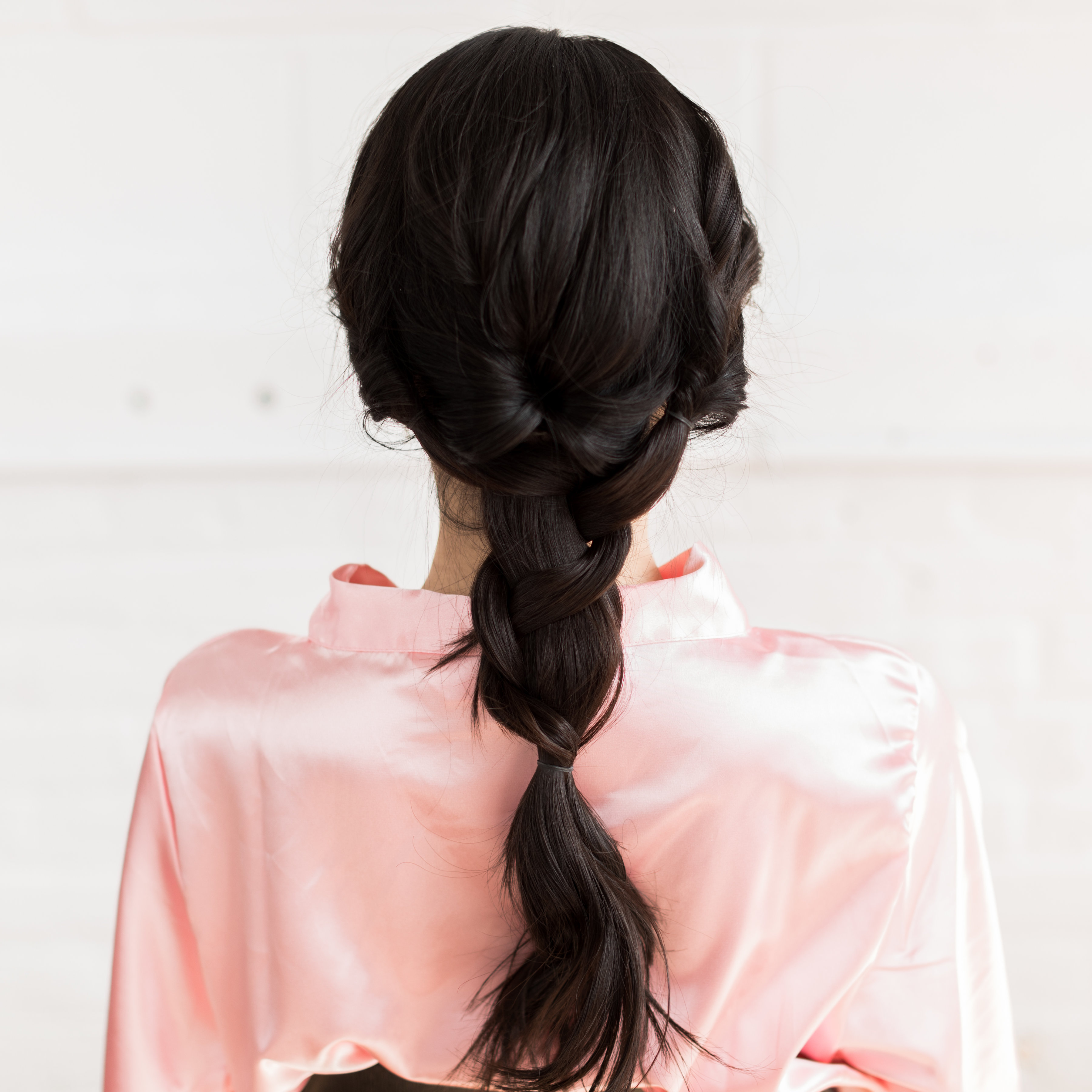 Step 7: Gently pull braid for volume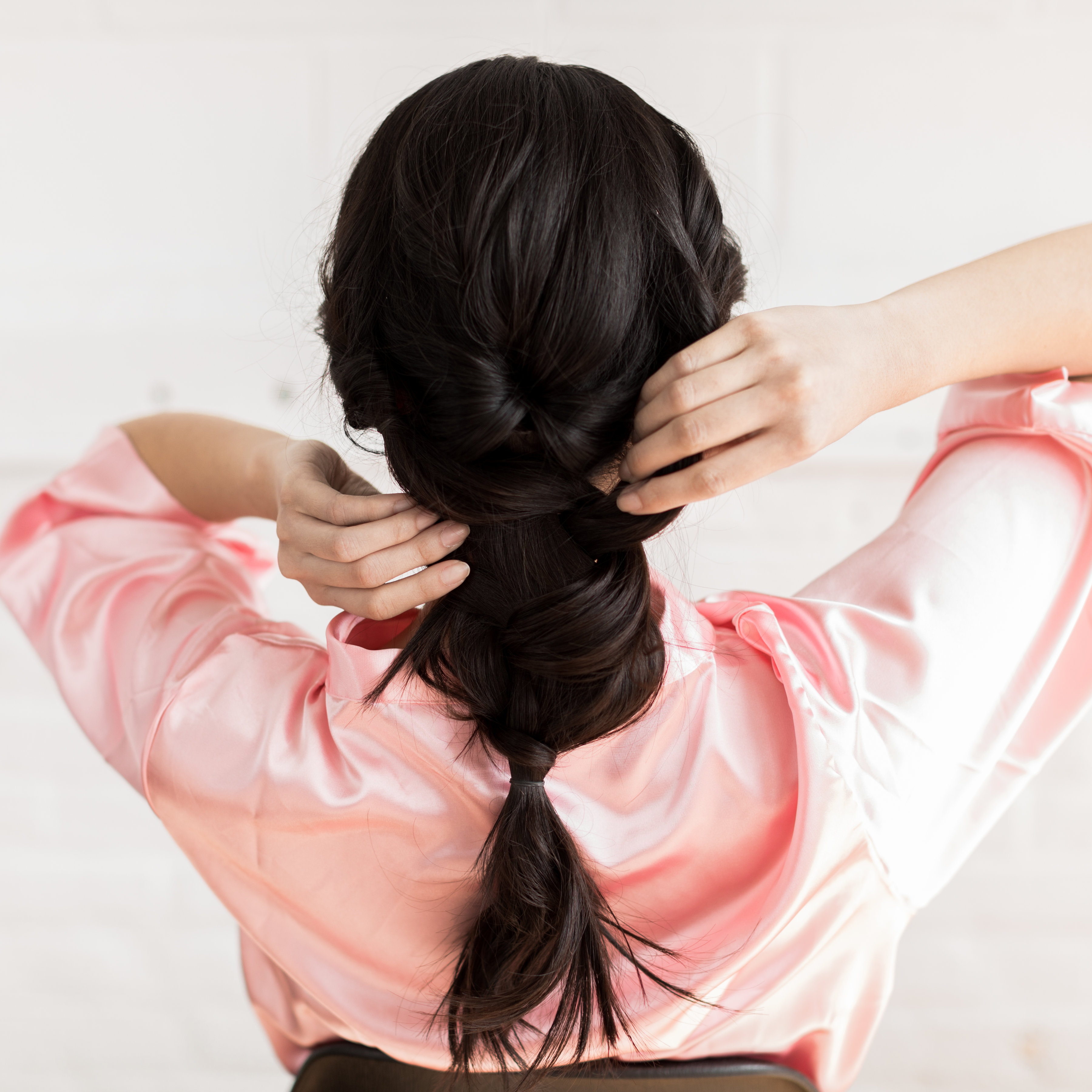 Step 8: Roll braid into a bun and pin with large bobby pins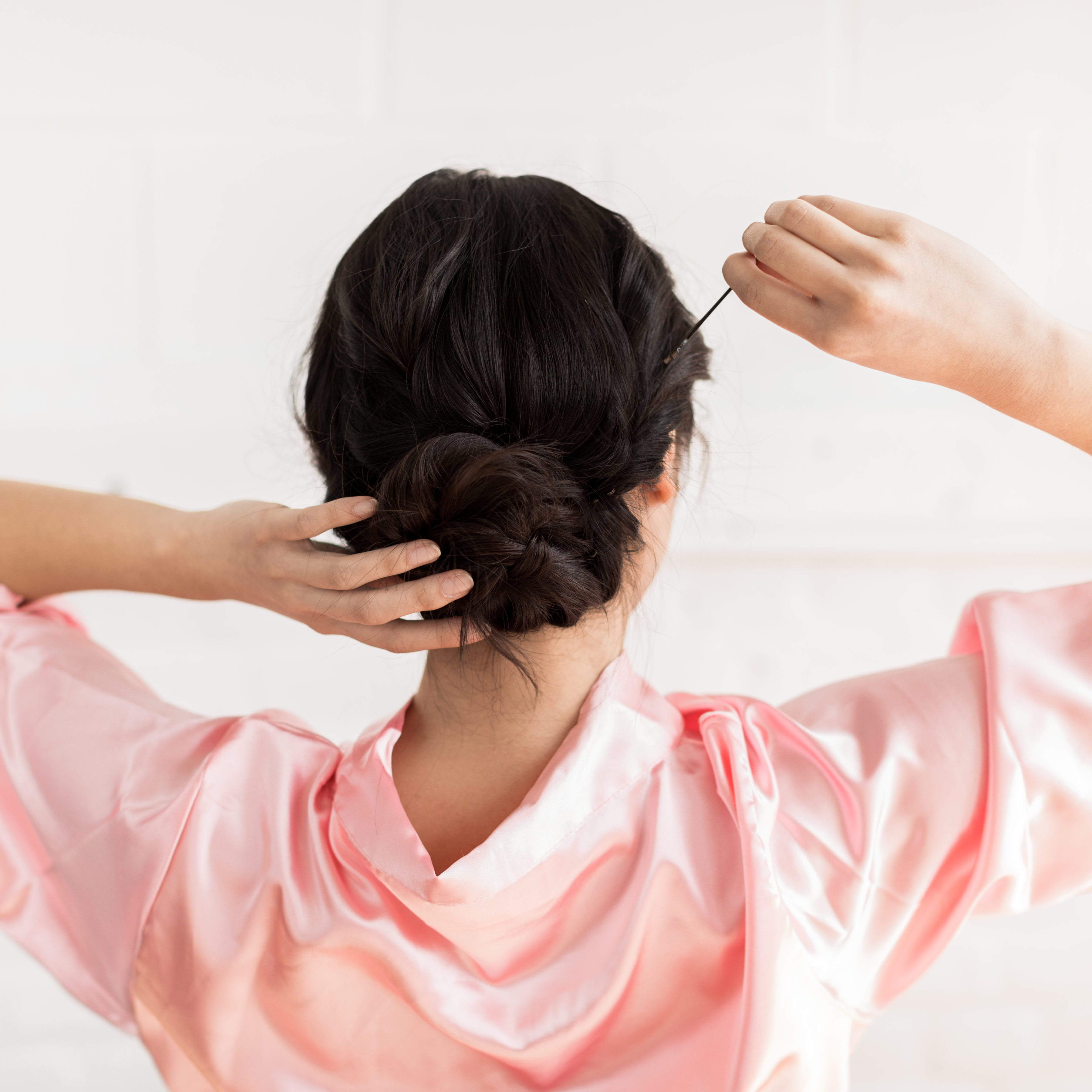 Step 9: Gently pull above the bun to add volume and loosen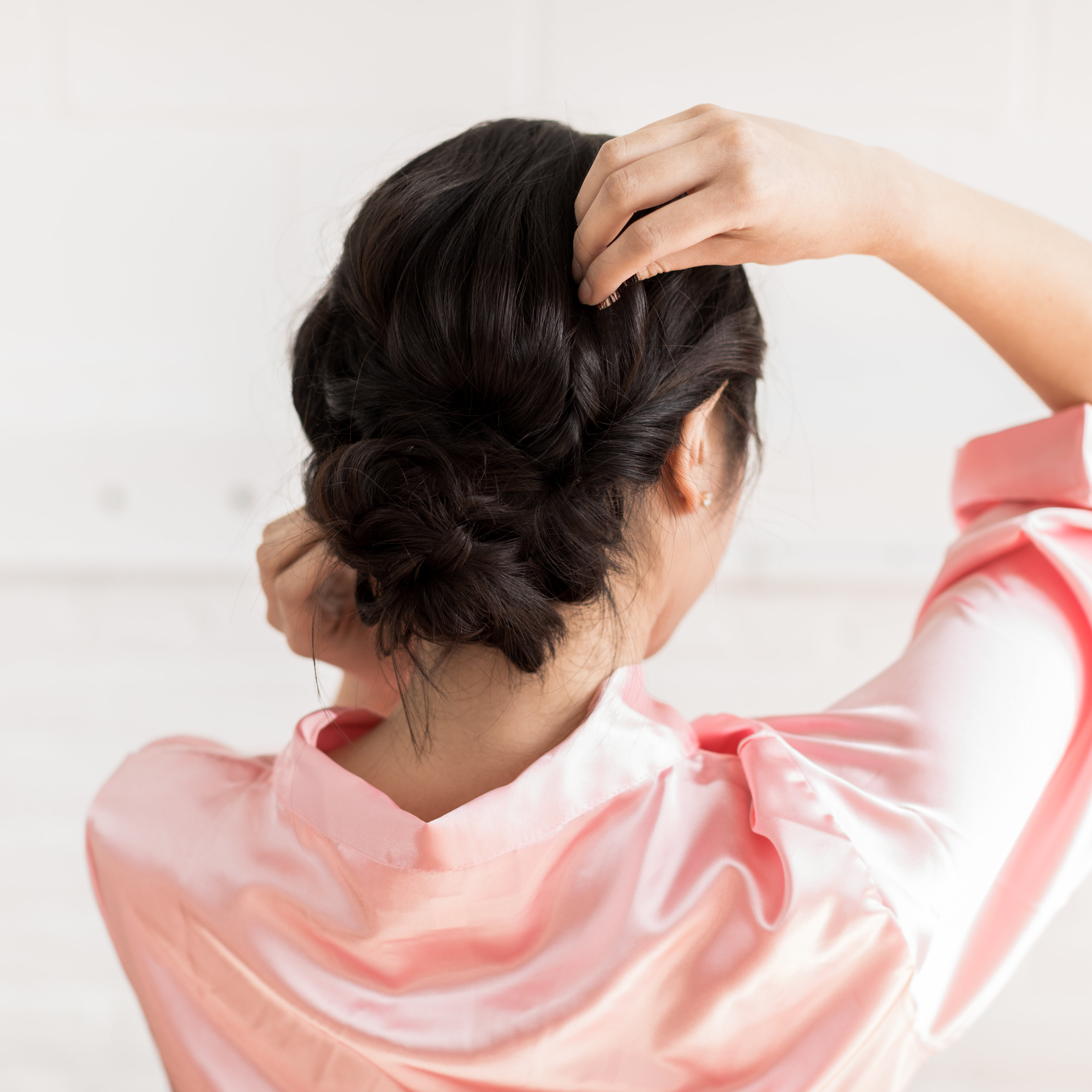 Step 10: Spray with hairspray and all done!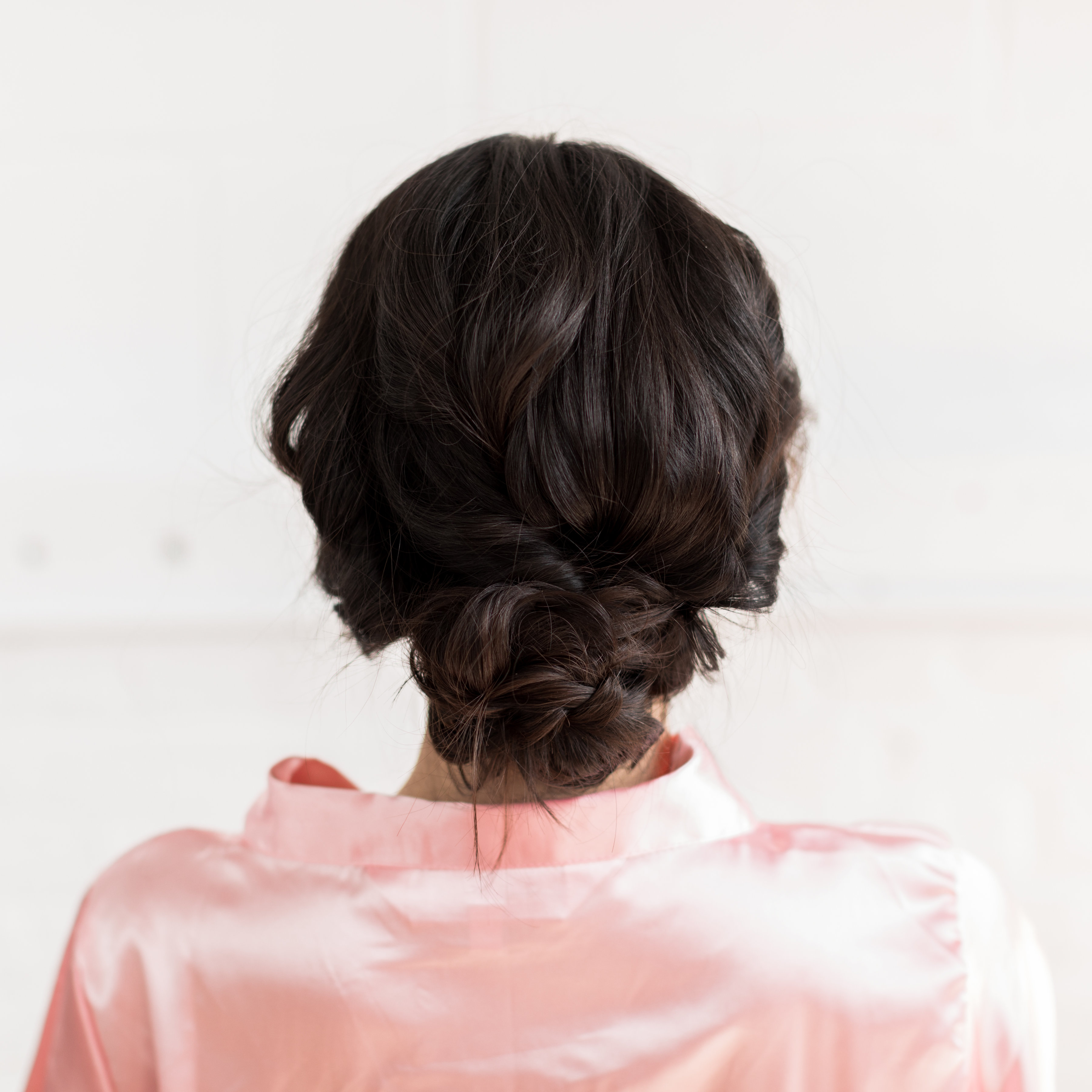 Step 11: Add sparkle with a DB accessory!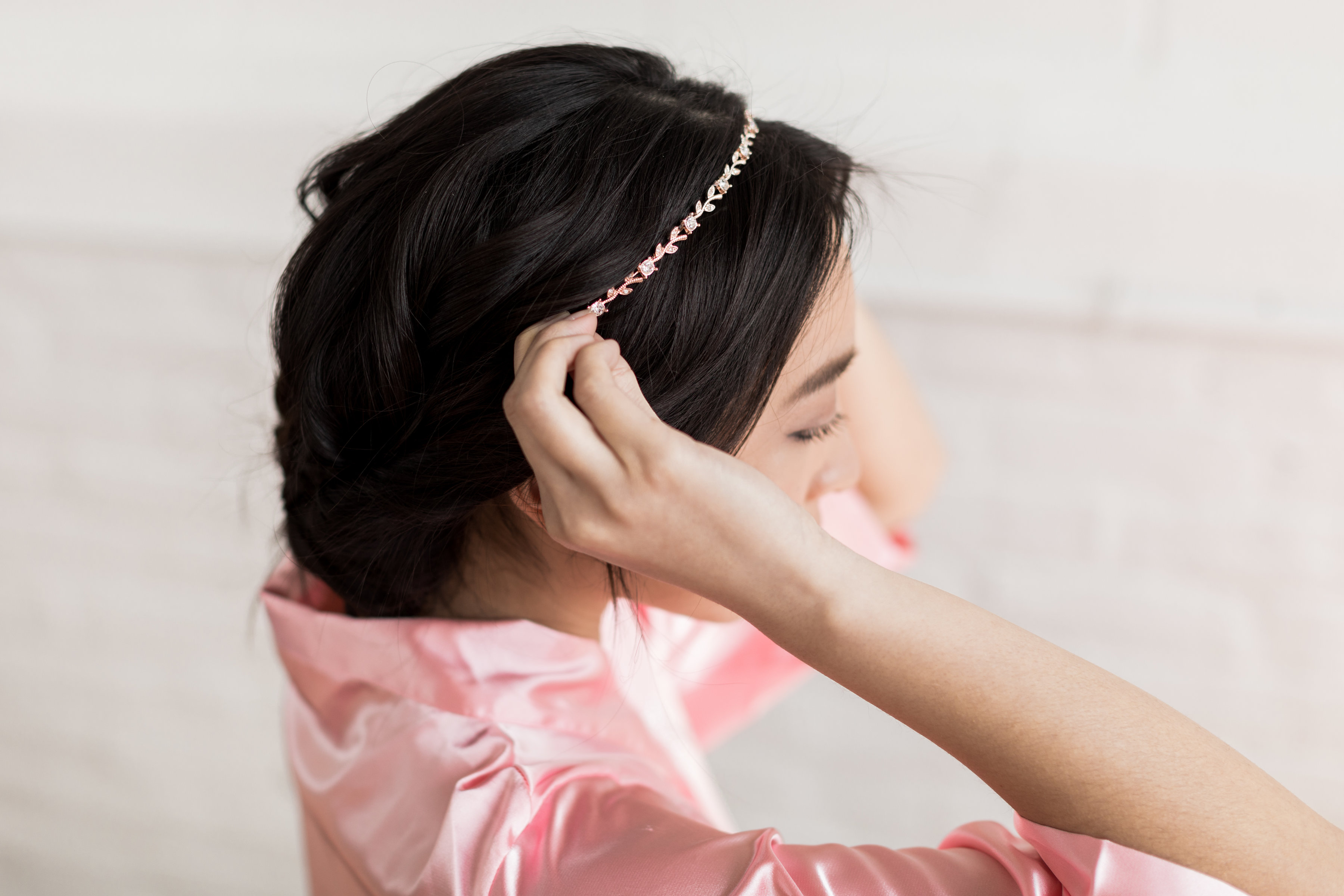 Voila! Easier than you thought. Give this trendy style a try and let us know what you think! The best part about this style is that it is totally wearable for any formal event, and if you remove the sparkle, it's perfect for every day, too!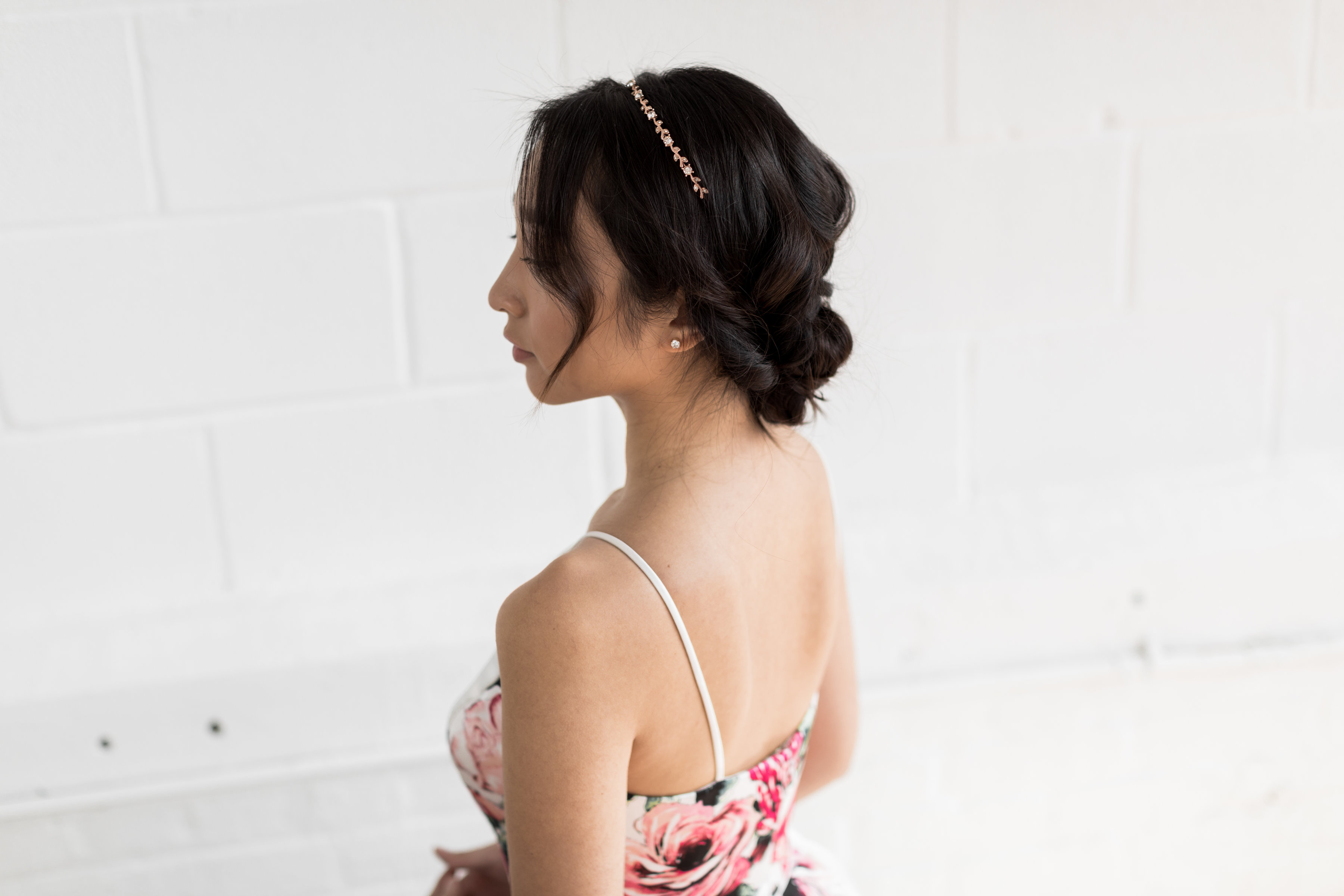 Need more prom hair inspiration? Here are more looks you can recreate! Spruce up soft waves with a statement headband or crystal clips or go for something with a little more spunk, like a faux-hawk made of buns adorned with spiral pins.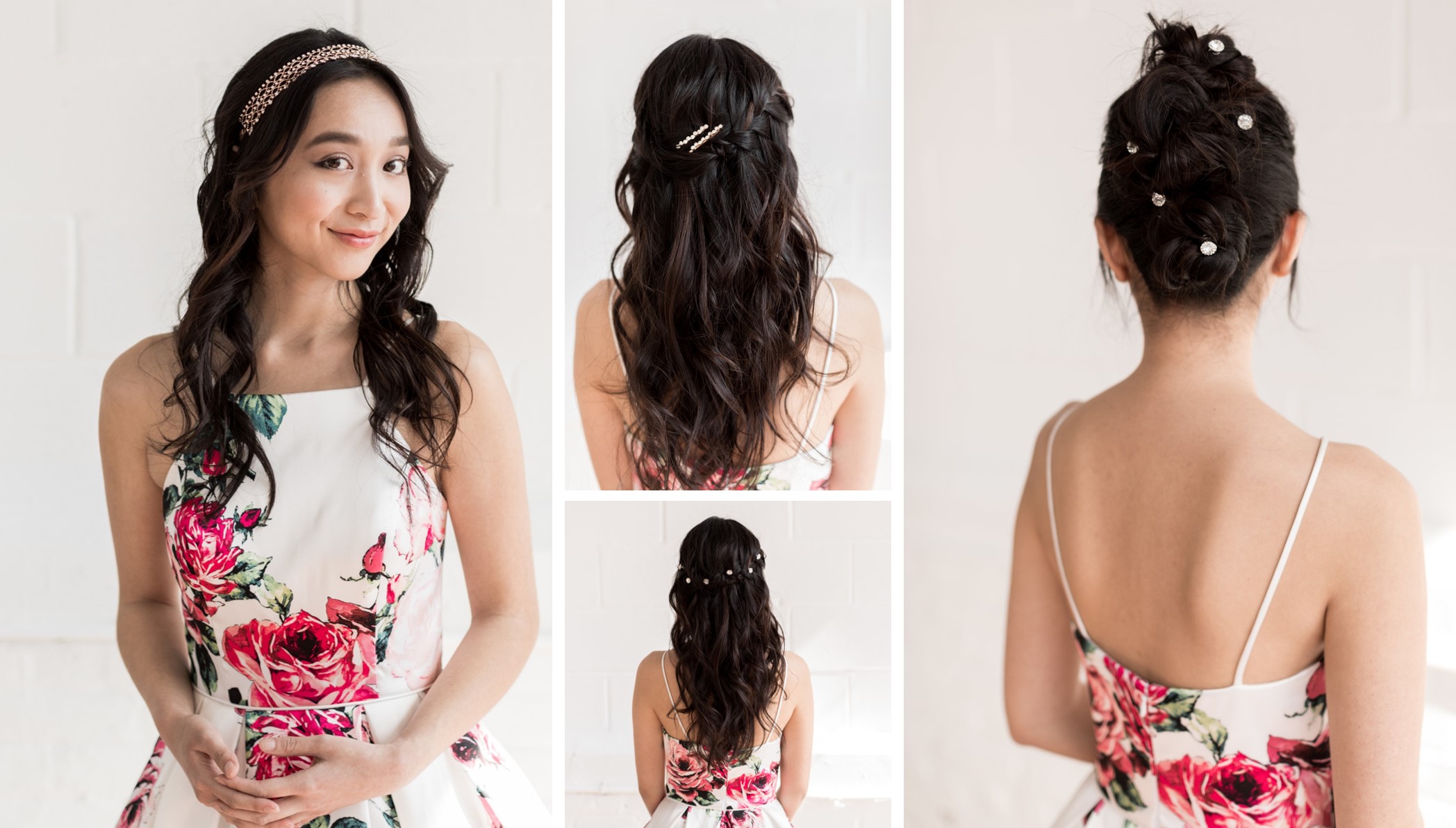 Do you dare to DIY your prom hair? Tell us how you're going to complete your prom beauty in the comments below.
Related Posts: