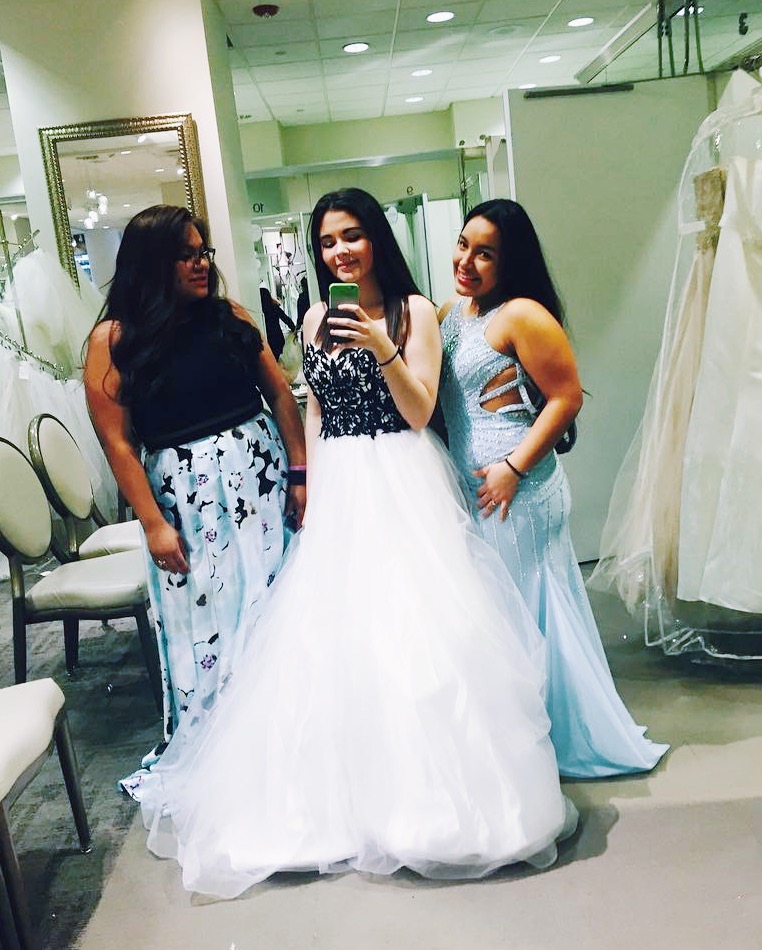 01 Feb

Prom Dress Shopping: What To Expect
Time to claim the dress.
When you walk into one of our stores, the selection can be slightly overwhelming. With dresses for every girl, no matter her style, shape, or budget, it's important we carry a large assortment! Not only do we mean bridal, we're talking prom dresses, too! And you better get to claiming your dress, because the big dance will be here before you know it! Keep on reading for making the most of your prom dress shopping experience.
Let the planning begin.
The first thing on your prom checklist is finding some IRL inspo. Whether it be your older sister and her friends or some of your fave online fashion and beauty gurus, seeing trends on real girls can help shape the look you are (or are not) going for.
Next, start browsing our style guides, #DavidsProm gallery, and prom dress assortment to get a feel for the exact styles we are offering this year. At this point, you can decide which trends are on your must list. We are loving embroidery this season, but also covet an off-the-shoulder neckline or all-over sparkle.
Secure your spot.
Why book? An appointment guarantees you'll have plenty of time with a stylist to find your prom look. You'll have an hour to try on your favorites (you'll be so glad you came prepared) and, with a vast knowledge of the assortment, your stylist may suggest additional styles you might have overlooked. She or he can also consult on the best accessories to complete your prom outfit. Ask your mom, sister, or most trusted bff to join you for a second opinion.
At your appointment.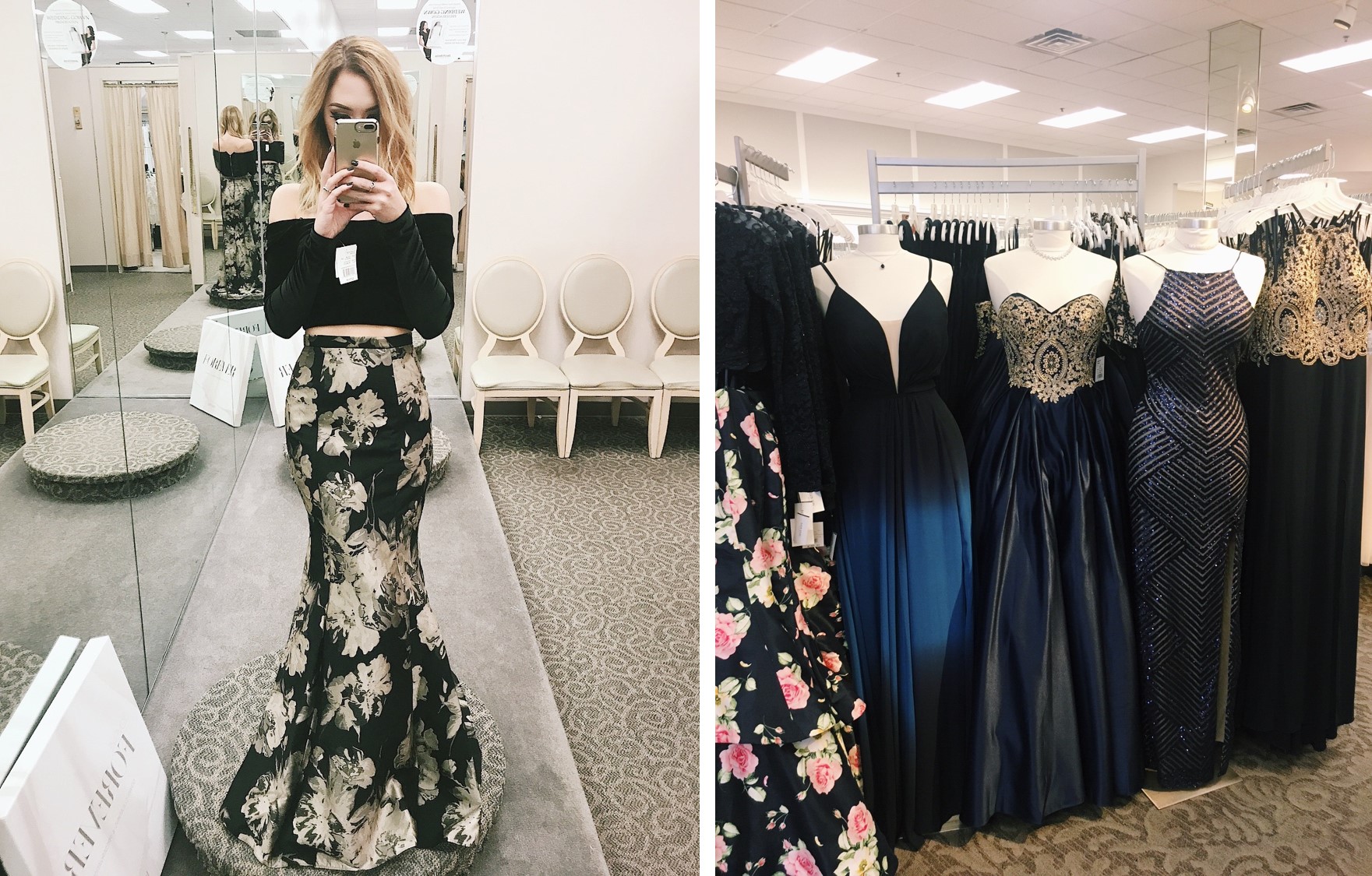 Arrive on time and ready to shop! With your inspiration in hand, talk with your stylist about the details that stand out to you most.  She or he will help gather your must-try styles and some alternate dresses to try. Be sure to keep an open mind when prom dress shopping. There's nothing quite like slipping the dress on and taking a twirl! Once you've found a favorite, add some sparkle with jewelry or a handbag. Pro tip: come prepared in nude undergarments and your ideal heel so that our alterations specialists can pin and hem the dress to fit you perfectly.
Now that you've found your prom dress, claim it, and let the rest of your prom planning commence! From the hairstyle to your makeup, leave no task unchecked.
Book your appointment to find the dress for you!
Related Posts: