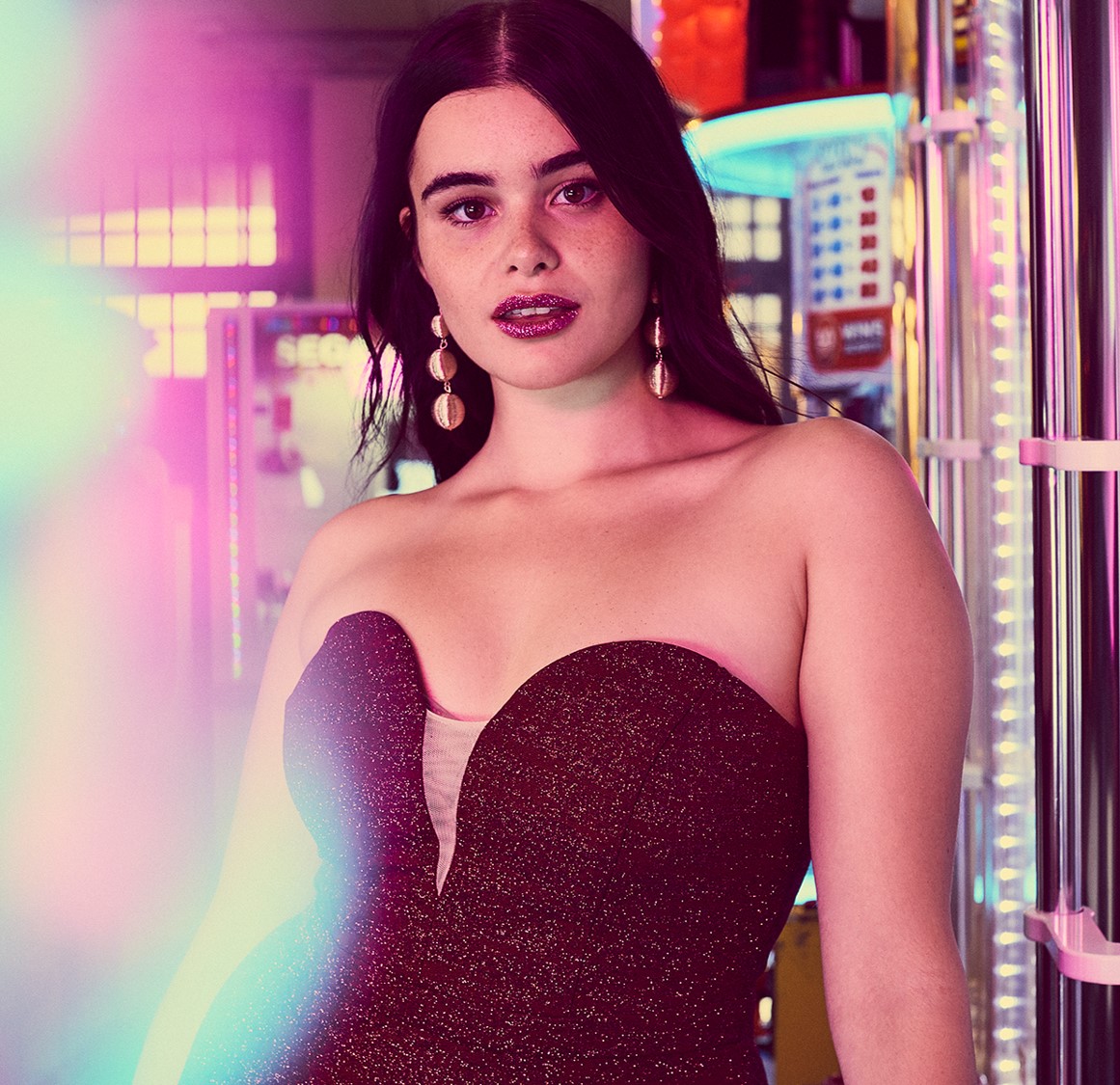 17 Jan

Prom Beauty: DIY Glitter Lips
Prom beauty inspo that lets you shine.
The Prom 2018 planning season is in full swing and inspiration pics are filling up our Pinterest board, from all of the dress and accessory options to the beauty details to match. We are currently obsessing over this bold glitter lip from our Prom 2018 campaign shoot. Created by makeup maven Kali Kennedy, this makeup look guarantees prom night sparkle from head to toe. Follow her steps below for pulling off this unique look for the big dance (and tbh, every event after)!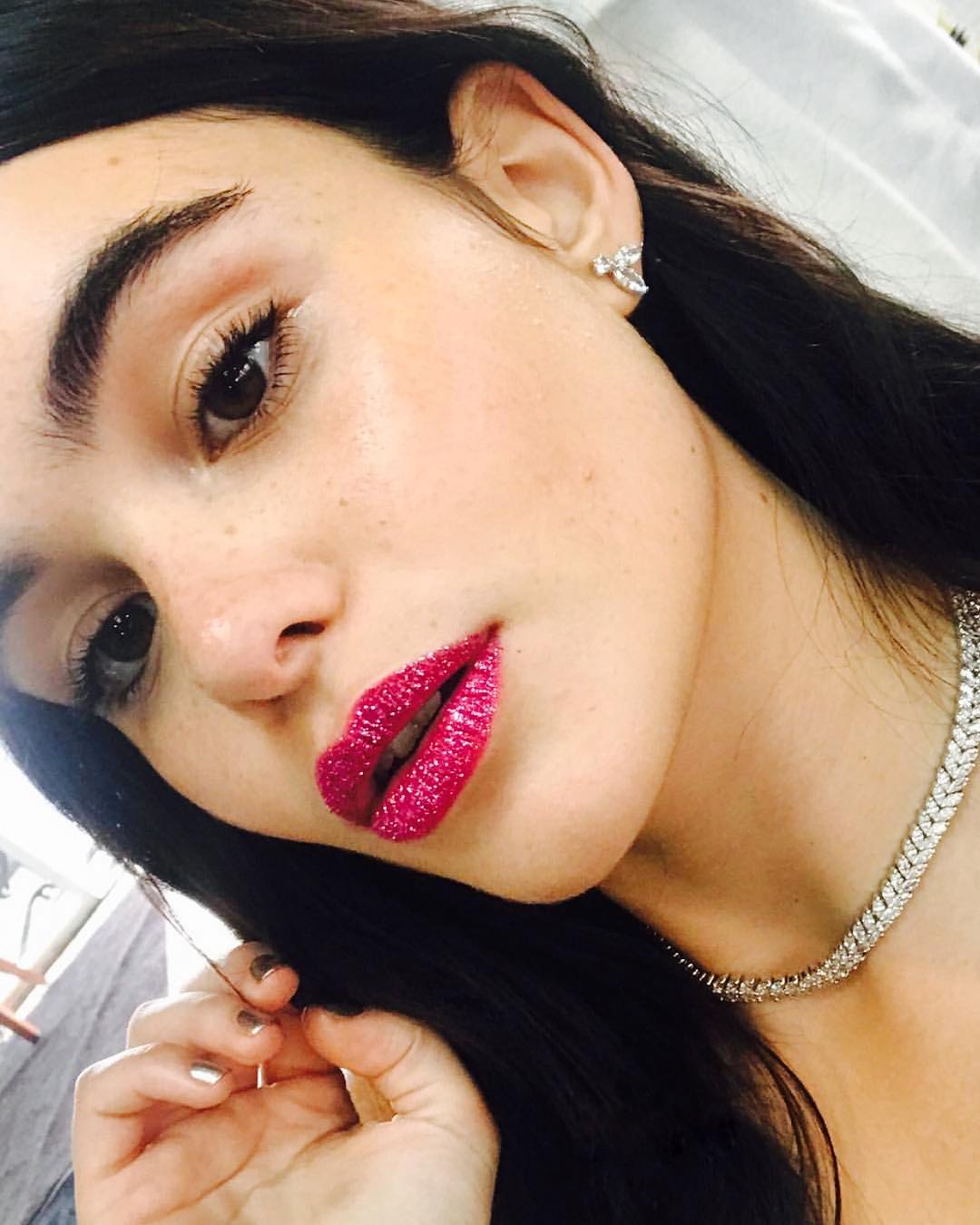 Required tools:
Matte Liquid Lipstick of your choice
Glitter of your choice
DUO Brush on Adhesive with Vitamins
Scotch tape
Step One: "Lip prep is important. Make sure you've exfoliated your lips and have already applied your foundation. My tried-and-true trick is applying a small veil of foundation over the lips to work on top of for a very crisp edge when applying a bold lip color."
Step Two: "Find the perfect shade. Choose a matte liquid lipstick that is close in color to the glitter you want to use (i.e. magenta glitter should have a magenta lipstick base). A liquid lipstick is necessary because of its super rich opacity. You want your lip to be extremely saturated (color wise) and a semi permanent base for your glitter to settle on. I like LimeCrime Velvetine Matte Lipsticks ($20) or NYX Soft Matte Lip Cream ($6) for a budget-friendly option."
Step Three: "Apply lipstick generously. Treat this as if it were a liner first, moving from cupids bow to lower lip and connecting the edges last. Once you have created the shape, generously fill in the center. Wait for this to dry before you move on to step four."
Step Four: "Take DUO Brush on Adhesive with Vitamins ($6~) and lightly coat your lips with the brush applicator. *Do not blot them together, THEY WILL STICK* This is a latex free formula that has a brush built in so the ease and precision is unbeatable. This adhesive is the one. Let it dry for a minute so it becomes a bit tacky."
Step Five: "Glitter time! Choose a glitter that is finely milled for optimum sparkle and accuracy, as larger glitter will yield a more "chunky" result. I like MAC Reflects Glitter ($22) or NYX Professional Makeup and Body Glitter ($5.99). Carefully open your glitter and pour a small amount into the cap. Next, take your pointer finger and press it into the cap. Then, lightly press the loose glitter onto the DUO adhesive lip. Repeat this process until the entire top and bottom lip are covered."
Step Six: "Clean up. Glitter clean up can be a nightmare if you don't know how to handle it properly. The reality is that scotch tape is your best friend. Take a small piece of tape and lightly tap the outer edges where you may have accidentally gone overboard with the glitter. Use a new section of the tape on every section you need to clean up. Et voilà! Beautiful glitter lips."
Tell us, what makeup looks do you love for Prom?
Kali Kennedy is a renowned makeup artist who's expertise and unique artistry has been featured in Vogue International, Harper's Bazaar Intertnational, W, Allure, Glamour, i-D, and Heroine. Follow her on Instagram and check out more of her work on her kali-kennedy.com.
Related Posts: