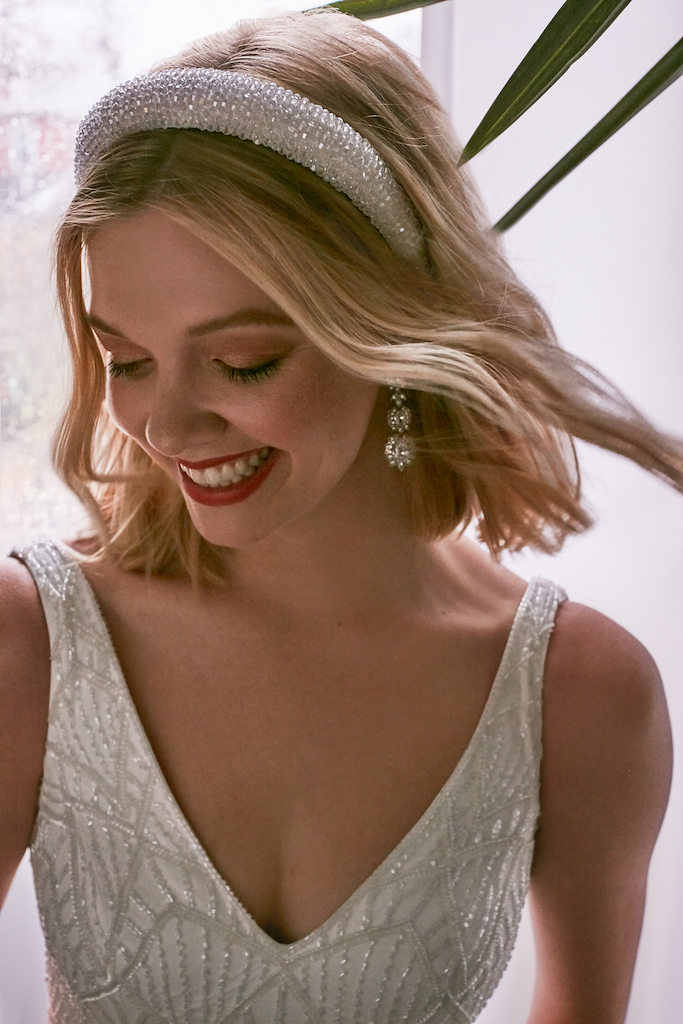 07 Jun

Made to Match: Coordinated Wedding Accessories
Coordinating combos from head-to-toe
So you've finally decided on what to wear…now it's time to accessorize! While mix and match styling is totally trending right now, coordinated wedding accessories will always be a foolproof look! For the bride, maids, or mom, accessorizing in the same aesthetic, color, or metal is the perfect way to achieve complete outfit cohesion. Need some help coordinating accessories for an upcoming wedding? We've got you covered! Read on for some of our must-have coordinated wedding accessories!
Pop of Champagne
Style HBSAYLOR, CALE, BR45201, V555, BLT10267, 484093B001, SWG841
For a look worthy of popping some bubbly, add in touches of champagne to your outfit! This neutral accessory trend is the perfect finishing touch to any and every look. For bridesmaids, they pair with almost any color palette and when finished with a bit of sparkle, offer an extra fancy feel. For the glam bride, champagne accessories will pop against your wedding whites while adding some dimension and look absolutely lovely with an Ivory dress.
Modern Pearls
Style H42232, H422331, ME46366, BLT10267, LBCWG890, CWG904, HBKAYA, HBRAYA, S8170, WPD28223, 20076035, KAYA,
Nothing says classic quite like pearls do! Go for a modern-traditional mix by incorporating a tried and true classic like pearls with contemporary crystals to complete any look! Embrace this dainty gemstone in a way that fits your bride vibe – go with a floral and pearl detailed sash for a sweet look or mix with a sparkling crystal and pearl clutch for a modern update.
Crystal Clear
Style CHAYA3, AUDRI, 20076075, BR45201, HBG7006, HJ30231
Embrace a dazzling look that'll be hard to miss! Allover crystals are perfect for the bride looking to sparkle and shine, the bridesmaid who wants a touch of luster, or even the MOB that wants some glamour on the big day, too! There are countless ways to accessorize your look with sparkle from head to toe. Look for accessories with similar attributes, whether they are pave, baguette, or sheet crystals! Find earrings, shoes, hair accessories, and a handbag with matching crystal characteristics for the ultimate captivating look!
Whether you're the bride looking to complete their day-of outfit, bridesmaid trying to make their look their own, or the mom, guest, and more finalizing their #ootd, you can never go wrong completing your look with coordinated wedding accessories! Now it's your turn to start accessorizing! Shop all of these accessories and more online and see more inspiration on our Pinterest!
Related Posts: