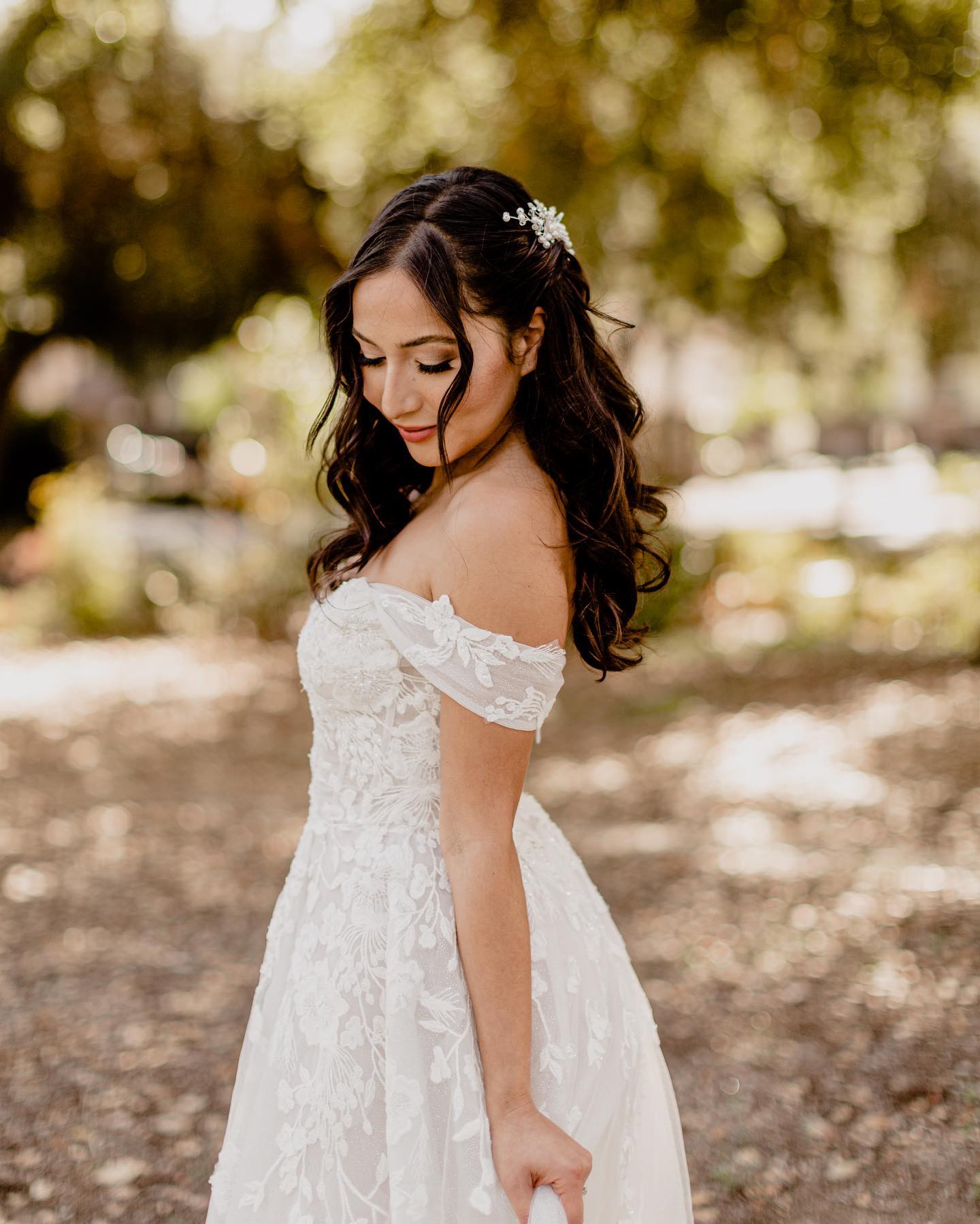 28 Oct

How To Customize Your Wedding Dress
Create A One-of-a-kind Bridal Look On A Budget
The great thing about your wedding day look is that you can (and should!) make it completely your own. An affordable way to get a custom dress is to add embellished sleeves, straps, or outerwear. Whether you want a custom look, some added coverage during your ceremony, or a second look for your reception, read on for some of our favorite ways to easily customize your wedding dress!
Embellished Straps
Looking to add a unique flair to your wedding day look? Give any strapless or spaghetti strap dress a dramatic upgrade by adding (detachable) beaded straps. These removable options mean that you can take them on and off as you please. They can be easily added to your dream dress with the help of our alteration specialists!
Style OW2148 — $139.95
Talk about added sparkle! These beautiful embellished straps are adorned with 6,000 delicate hand-sewn beads and pair beautifully with a clean & modern wedding gown. You can wear them like normal straps or you can wear them as a trendy swag sleeve!
Style OW2149 — $99.95
Give any dress a delicate, romantic touch by adding these radiant straps that drape to create a capped shoulder swag sleeve effect. These straps are ideal to elevate a clean and simple bridal gown, or can be a great option to add more drama to an already intricate dress!
Style OW2166 — $39.95
Create a look that's uniquely you with these lace swag sleeves. They are ideal for the bride who is a little more classic and traditional in style and are guaranteed to provide a hint of romance to your dress.
Style OW2165 — $39.95
Looking to add a timeless touch to your bridal look? These detachable tulle sleeves adorned with lustrous faux pearls are a beautiful way to customize your wedding dress. They are a tried and true style that will stand the test of time.
Wraps & Sleeves
Another chic way to add some detail to your wedding dress is to top off your look with a wrap or bridal outerwear! These are perfect options if you're looking for some added coverage (and warmth) during your ceremony or reception.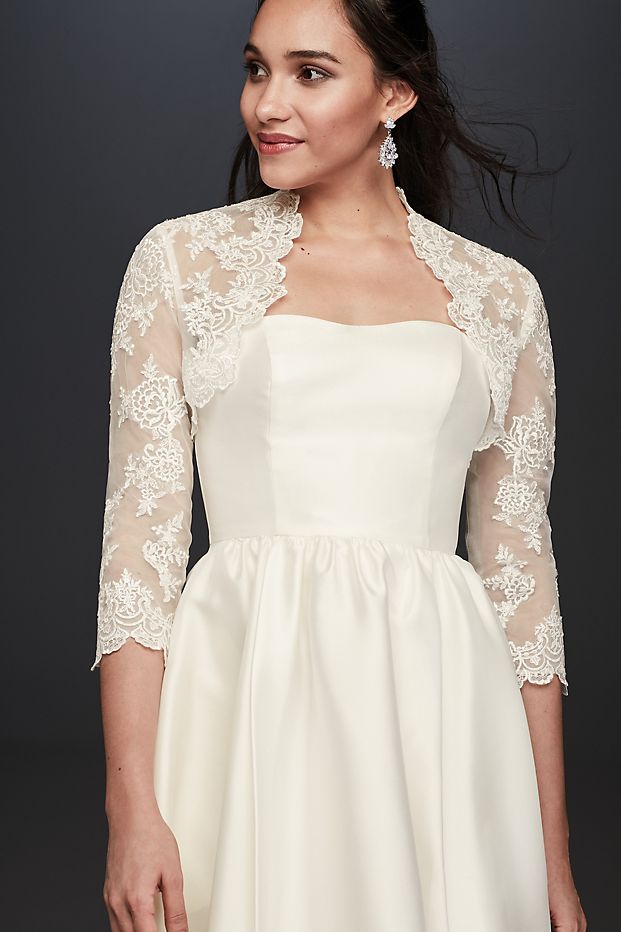 Style OW1004 — $129.95
In love with lace? Pair a classic wedding dress with this eye-catching embroidered jacket. This vintage-inspired outerwear piece can lend subtle coverage to your look or be added on for a second look throughout the night!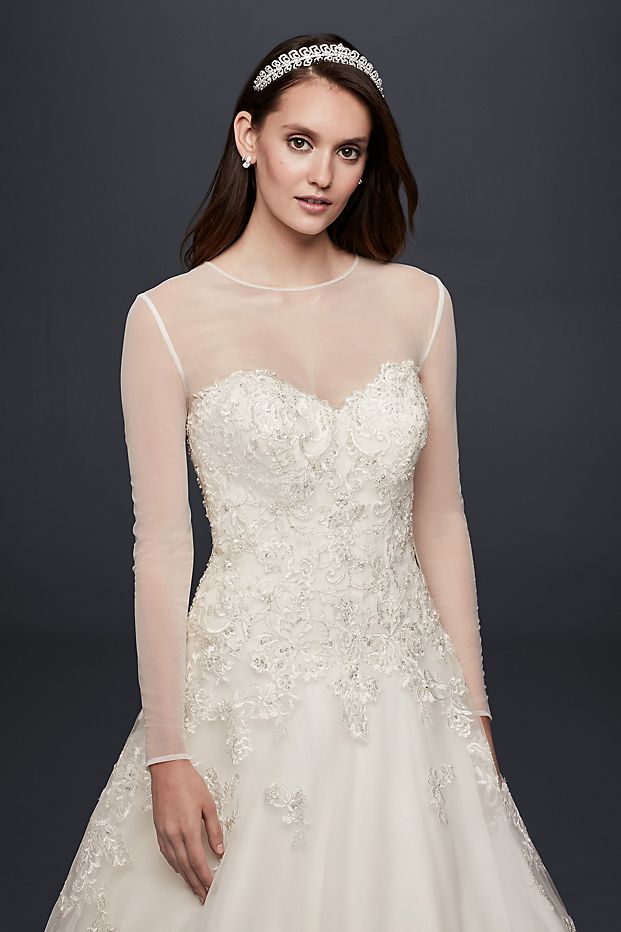 Style OW2100 — $59.95
Add some flair while still showing off your beautiful wedding dress by layering with this sheer, long-sleeve topper. This piece allows you to incorporate a modern and custom touch to any strapless dress!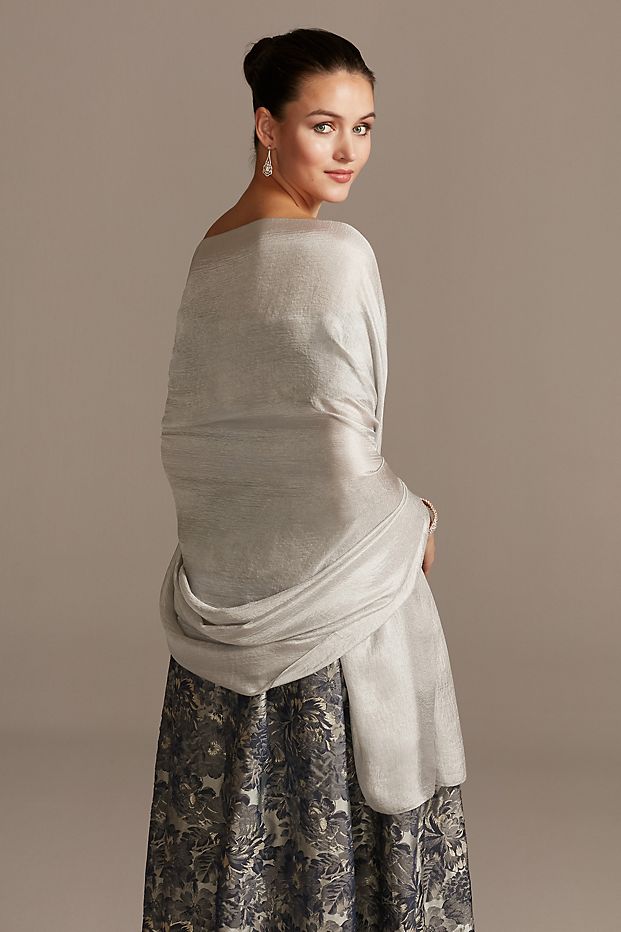 Style OW2152 — $19.95
Add a subtle touch of color to your outfit with a shimmery metallic wrap! This trendy accessory is a great way to give your look some coverage while adding touch of sparkle. Wear your wrap draped over your shoulders or forearms for an effortless look.
Whether you're looking for some added coverage, interest, or even a second look for you wedding, you can't go wrong with any of these on-trend styles! Shop bridal outerwear options at your local David's Bridal or shop online at davidsbridal.com!
Planning a wedding? Sign up for our Diamond Loyalty program—it's free! Follow us on Instagram, Pinterest and Facebook for more wedding inspiration or click here to book an appointment.
Featured Image: Hannah Maisel Photography
Related Posts: