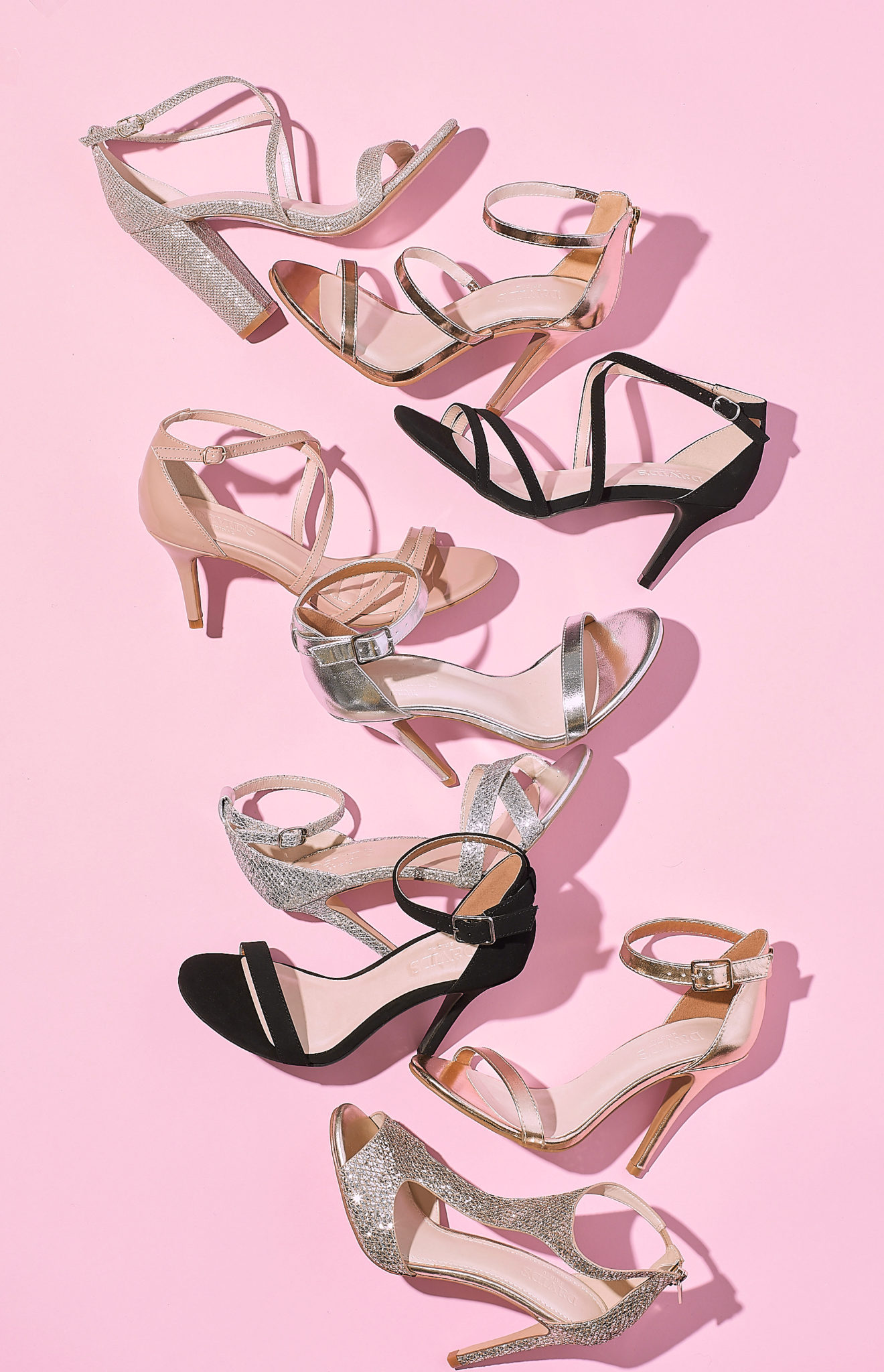 09 Nov

What Color Shoes Should Bridesmaids Wear?
Because the shoes complete the look.
After choosing your wedding color, the bridesmaid dress style(s), and jewelry, do you find yourself asking, 'what color shoes should bridesmaids wear?'  While a comfortable shoe is essential for your girls (for dancing all night long!), the color of the shoe is important to consider for a cohesive look from head-to-toe (having your girls wear a short dress? This rings true even more!). Keep reading for our sole-styling tips!
Nude
You can't go wrong with a nude bridesmaid shoe. The universally flattering shade will go with any bridesmaid dress color you choose. Choosing a few? A nude shoe will many any mix and match color palette you want!
Metallic
Silver, Gold, and Rose Gold are a fresh take on a neutral shoe with some pretty shine. Silver shoes will pair beautifully with cool tones (think Steel Blue or Mystic). Try Gold with warmer hues (like Champagne and Biscotti). Rose Gold is particularly pretty with shades of pink (from Petal to Wine). Choose jewelry in the same metal for a cohesive look.
Black
Are you having your 'maids wear black, jewel toned, or metallic dresses? A black bridesmaid shoe is an elegant option for a dark color palette.
Dyeables
Want as much color as possible on your wedding day? Shop our dyeable shoe collection (with 50+ styles to choose from!) to match your bridesmaid dress color perfectly.
At David's Bridal, we offer a range of shoe styles in a variety of colors so everyone can find their perfect pair! Book a bridal party appointment to see everyone's look come together or shop online at davidsbridal.com.
Related Posts: