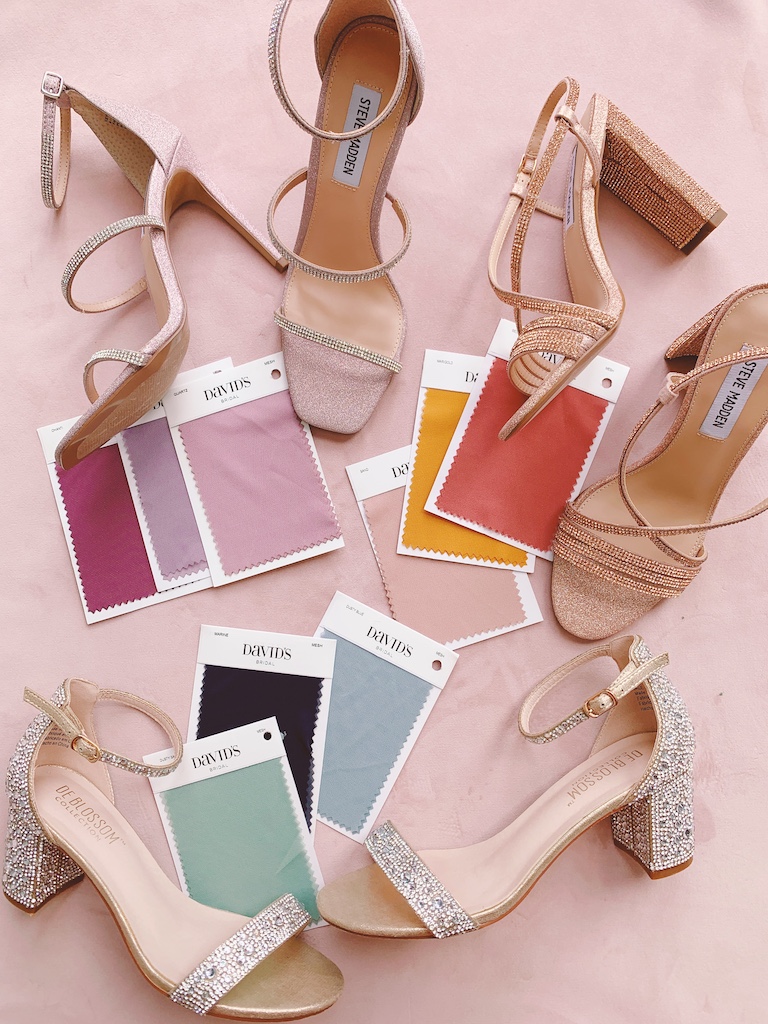 07 May

What Color Shoes Should Bridesmaids Wear?
Because the shoes complete the look.
After choosing your wedding color, the bridesmaid dress style(s), and jewelry, do you find yourself asking, 'what color shoes should bridesmaids wear?'  While a comfortable shoe is essential for your girls (for dancing all night long!), the color of the shoe is important to consider for a cohesive look from head-to-toe (having your girls wear a short dress? This rings true even more!). Keep reading for our sole-styling tips!
Dusty Tones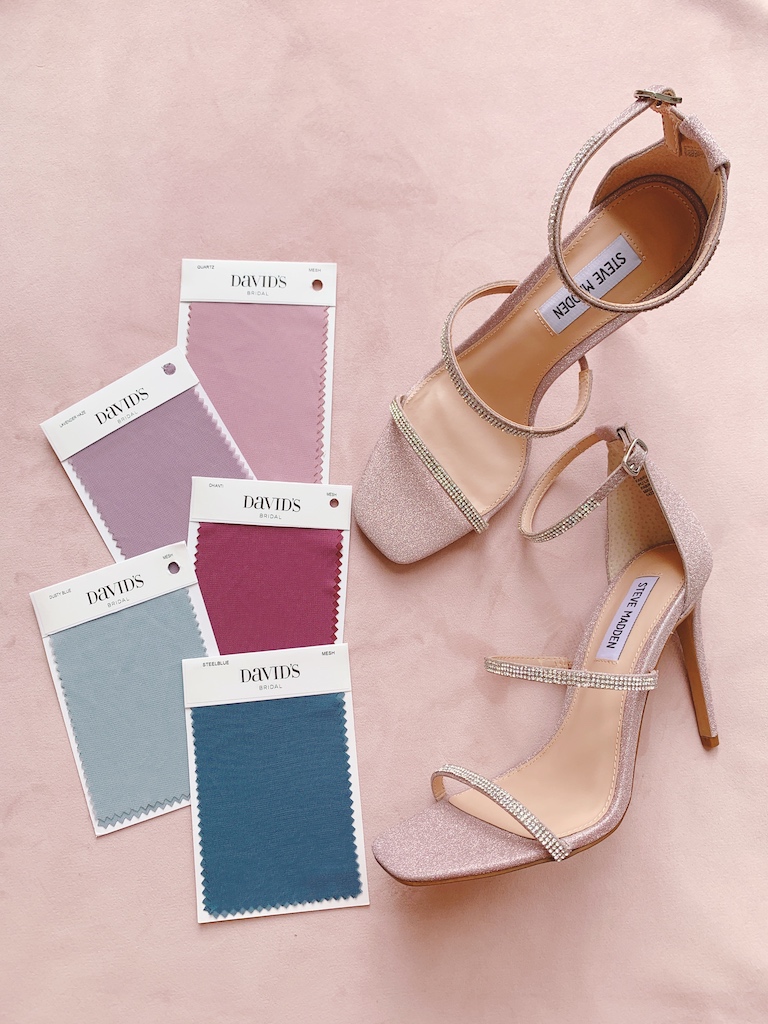 Style KEYLA
Are you having your bridesmaids wear muted or dusty tones? Rose gold shoes will give these looks a feminine, bold, and fun flare. Plus, if you gravitate towards simplicity but want to add a little bit of romance, this lustrous and pinkish tone is a perfect pick!
Sunset Hues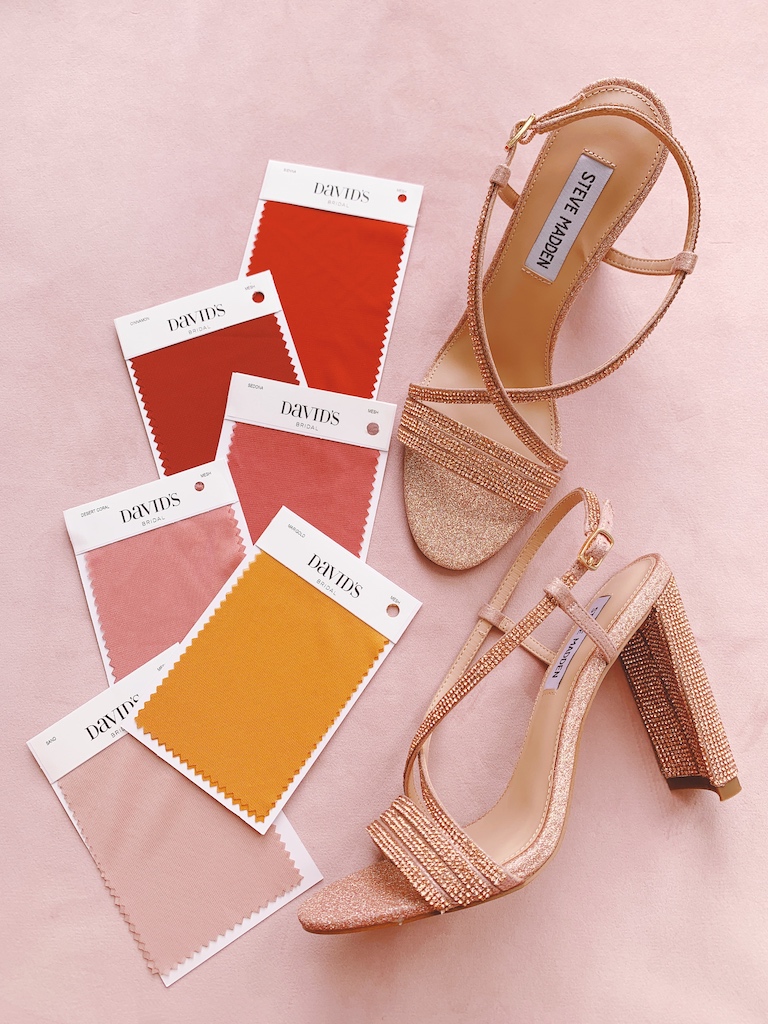 Style SHIRAH
Gold shoes are perfect to pair with warm-toned, sunset hues. To make it even more special, a metallic or sparkly shoe will add some pretty shine and create a standout look. Choose jewelry in the same metal for a cohesive look to step it up a notch.
Blues & Greens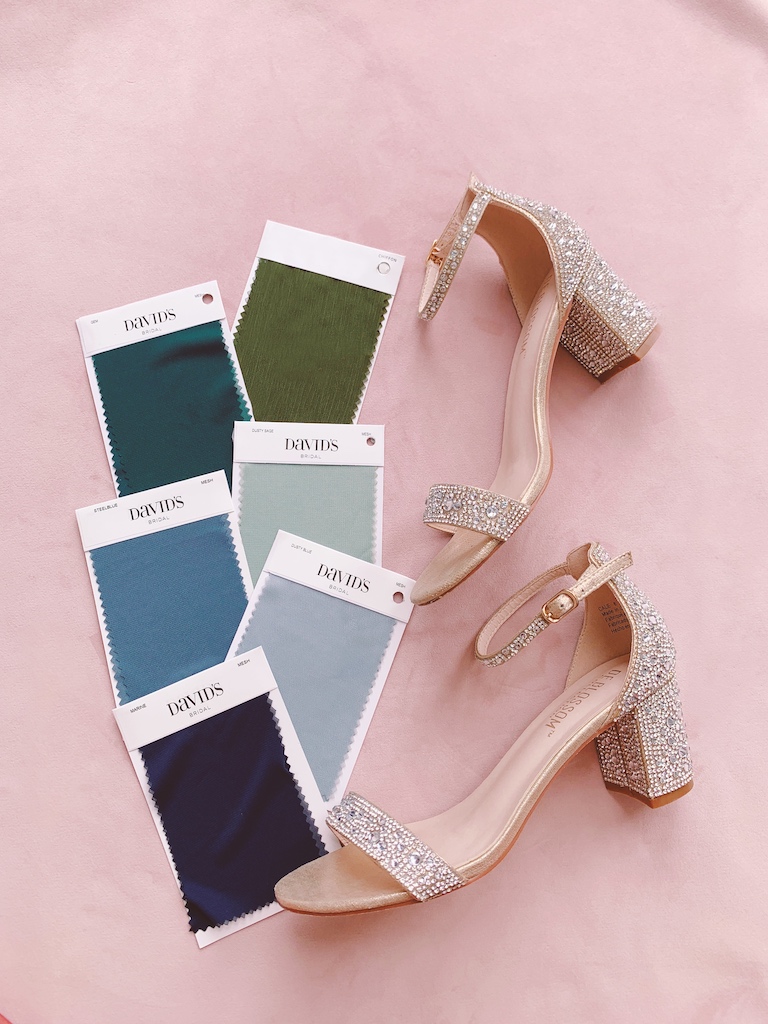 Style CALE
Silver shoes pair perfectly with cool tones (everything from Gem to Marine!). A sparkly silver is an elegant option that will take all of your bridesmaid's looks to the next level. You can't go wrong with this classic tone, as it will pair effortlessly with a variety of silhouettes and styles.
At David's Bridal, we offer a range of shoe styles in a variety of colors so everyone can find their perfect pair! Book a bridal party appointment to see everyone's look come together or shop online at davidsbridal.com.
Related Posts: