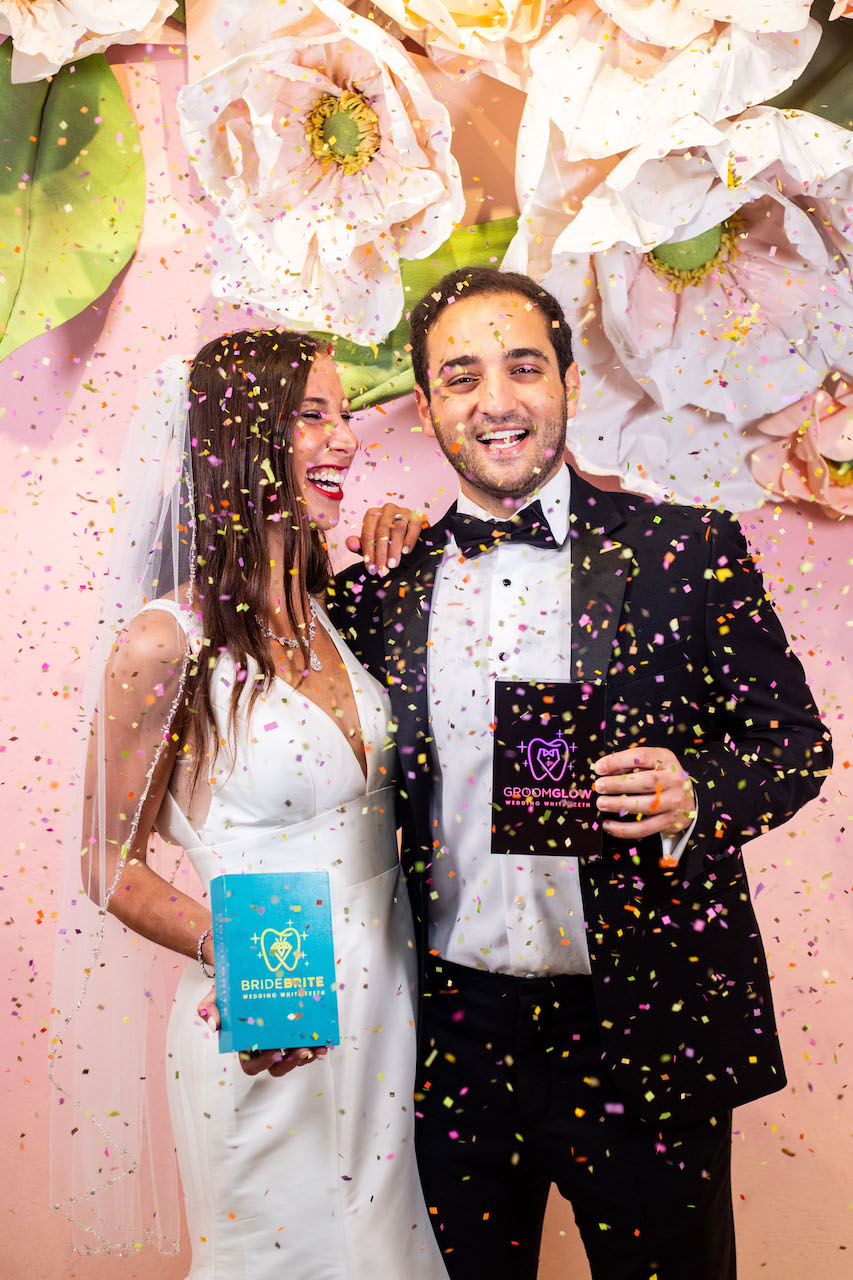 04 May

A Bride's Guide to Teeth Whitening
How to get a megawatt smile for your wedding
Your wedding is guaranteed to be full of smiles and every bride deserves to look and feel her best beaming with joy on her special day. For one bride, her frustrations with harsh and expensive teeth whitening kits led her to create a better way for herself and other brides like her wishing for a photo-ready smile.
Meet our friend ​Erica Halpern Chaliff, the co-founder of Bride Brite, a simple, safe, and effective teeth whitening solution. Read on to hear her story and learn how Bride Brite can help you achieve a dazzling white smile.
Bride Brite: A Love Story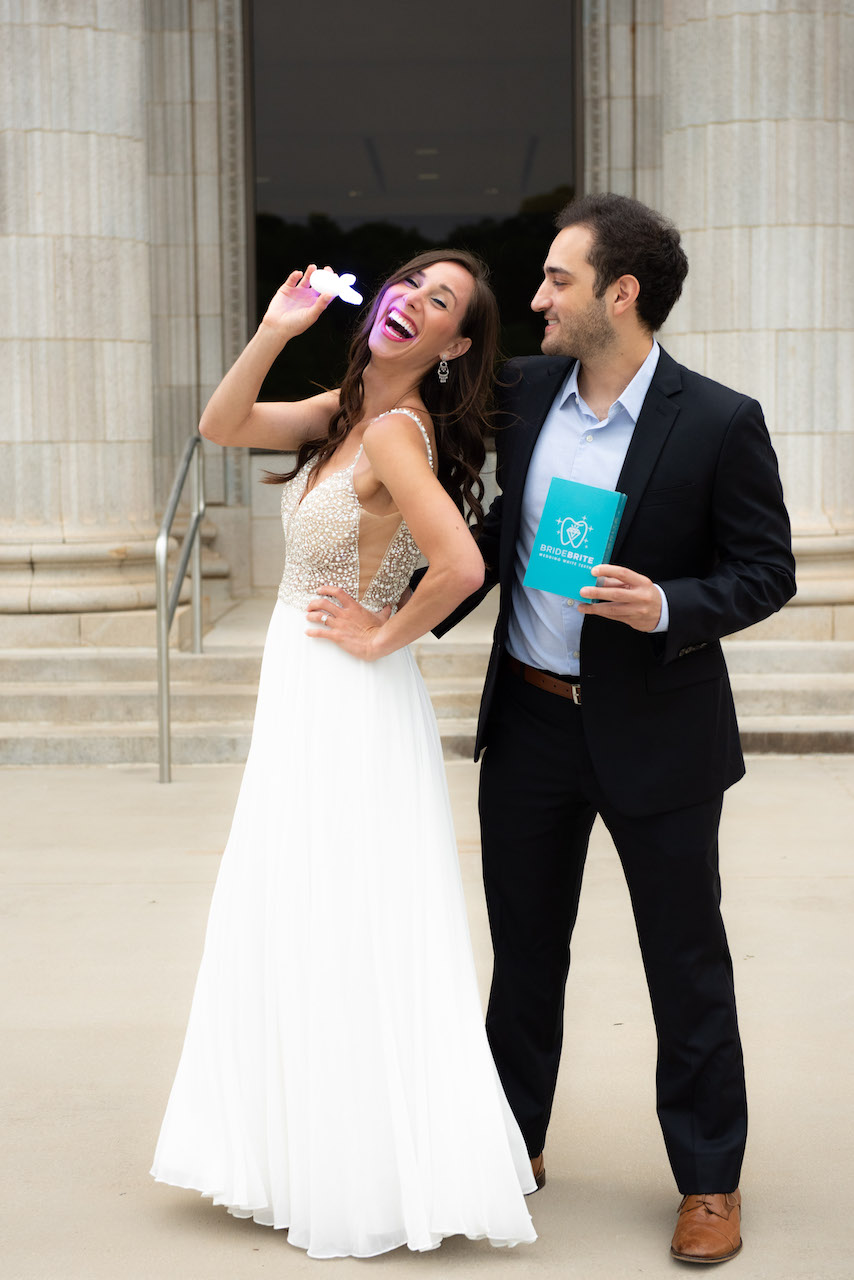 Founded by Erica and her fiancé Ryan (a dentist) as they were planning their wedding, Bride Brite's provides a sensitivity-free, at-home teeth whitening solution for brides – and grooms!
Teeth whitening at your dentist's office typically costs $500 or more and can be painful. Erica and Ryan sought out to change that. Bride Brite offers professional quality, sensitivity-free whitening in the comfort of your own home at a fraction of the cost. Did we mention it's quick and easy? All it takes is 10 minutes a day for up to 10 days and you'll be showing off a brilliant smile in no time!
The Bride Brite Kit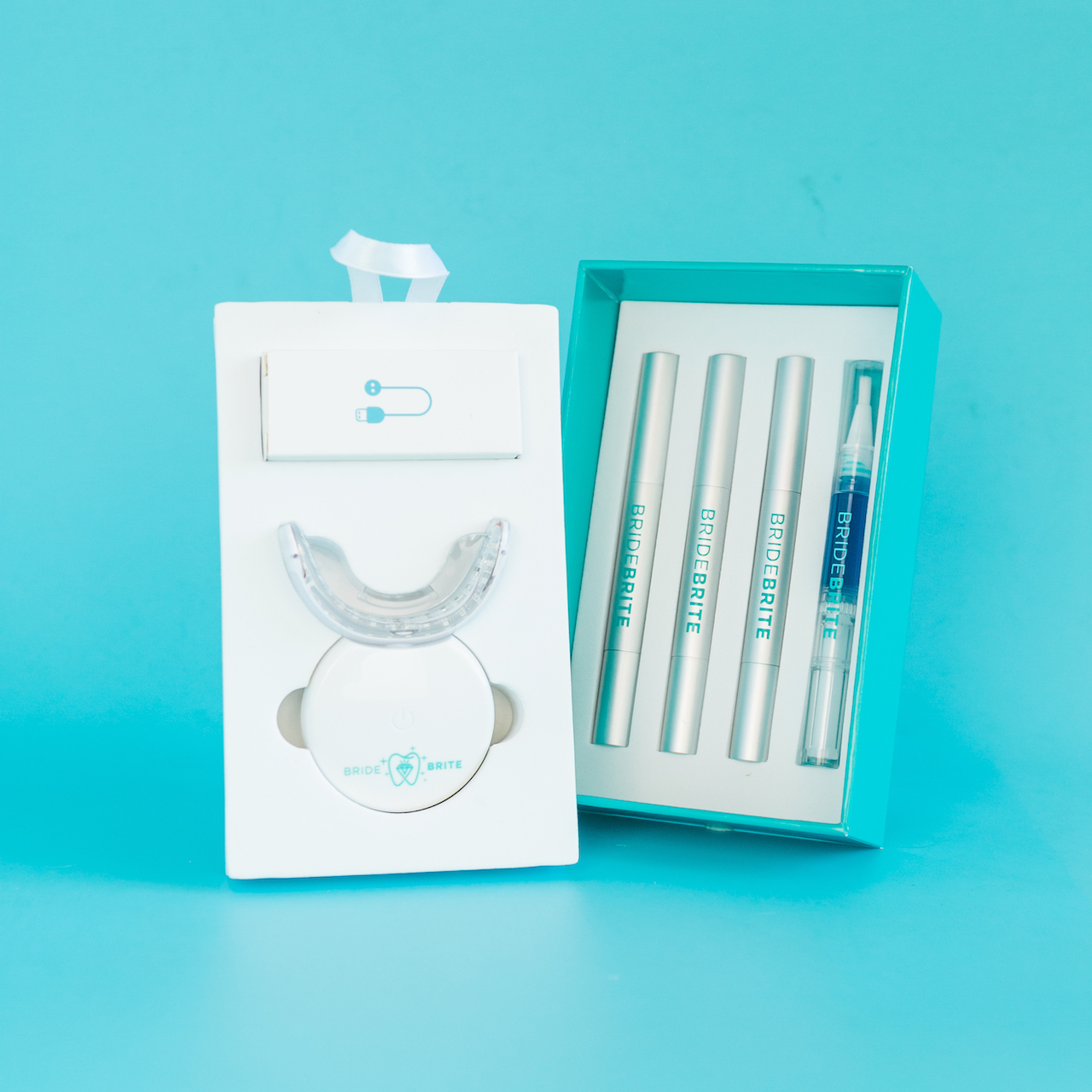 To set you up for success, the Bride Brite kit has everything you'll need to achieve a picture-perfect smile for your big day! The kit includes:
Wireless dual-light technology mouthpiece: Accelerates the whitening process while improving gum health and reducing sensitivity.
3 Advanced Whitening Pens (The Silver Pens): Provides enough gel so you can start months before your wedding and touch up as needed just before. Plus, the gel stays effective for over 3 years from purchase to keep that smile shining well beyond the newlywed phase.
1 Desensitizing Pen (The Blue Pen): Ensures you won't experience any discomfort throughout your wedding teeth whitening.
A 3D Shade Guide + Instruction Manual: So you know how it works and can measure your progress.
Bride Brite also offers Groom Glow Kits, couples bundles, and more for all your teeth whitening needs.
Ready to get your pearly whites ready for the wedding? Visit www.bridebrite.co and use code "DAVIDSBRIDAL" for 40% off your Brite Brite teeth whitening kit. For teeth tips, other happy customers, and new products, follow @BrideBrite!
Related Posts: