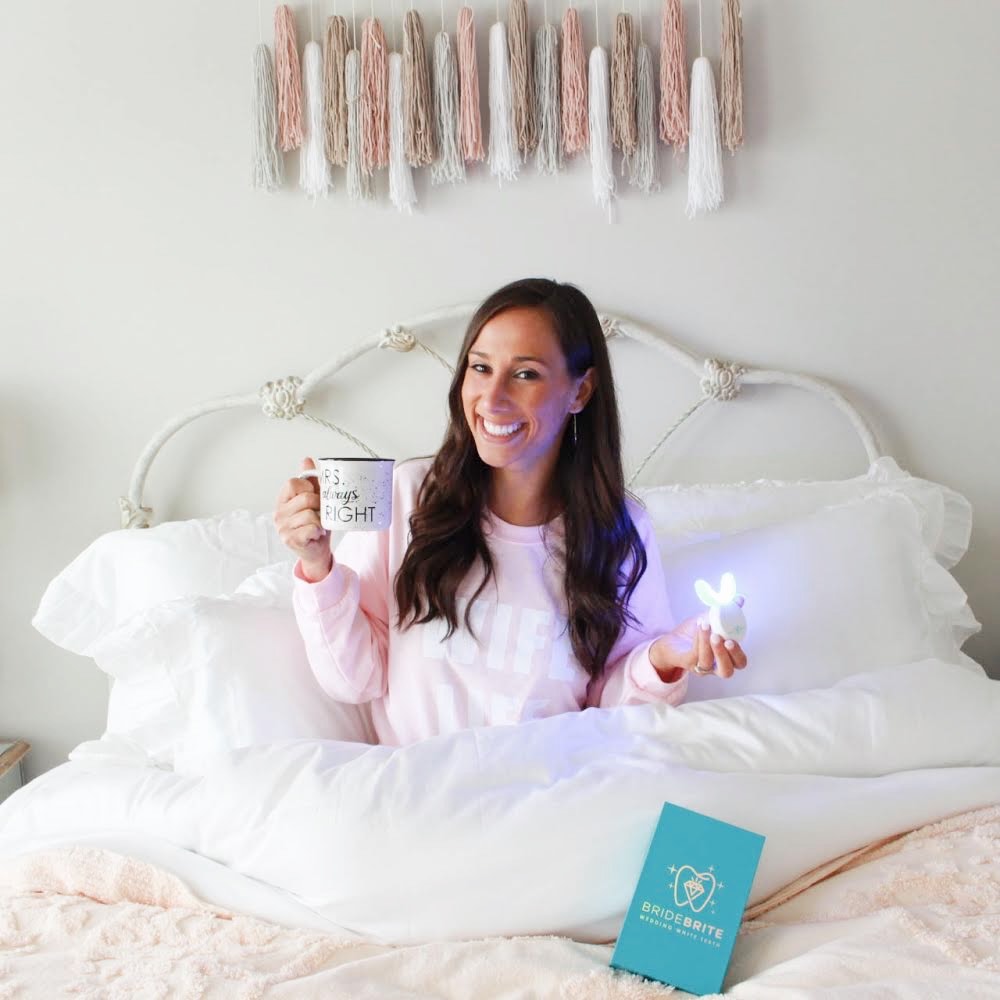 24 May

The Best Way to Whiten Your Teeth Before Your Wedding
Smile Big with the Bride Brite Kit and Other Teeth-Whitening Tips
We predict that your wedding day will be full of smiles. You'll smile through the ceremony, grin for the photographer, and show off those pearly whites when you hit the dance floor.
If you're struggling to find the best way to whiten your teeth, you're not alone! Two years ago, when preparing for her wedding, DB Bride Erica struggled to find an easy, effective and affordable way to whiten her teeth. She couldn't tolerate the pain associated with whitening strips or the pain and cost of professional whitening at the dental office.
To solve her problem, Erica worked with her then-fiancé Ryan, a dentist, to develop Bride Brite, a sensitivity-free product that would bring smiles to brides (and others) across the USA and Canada! Ryan researched various formulations with the world's leading experts on teeth whitening. Soon, the Bride Brite Wedding White Teeth program was born!
Keep reading to learn how to have a bride-white smile on your big day!
Remove Stains: Bride Brite Teeth Whitening Kit
Developed by a dentist and his bride-to-be, Bride Brite is an easy, effective, and affordable way to shine BRITE for your wedding day. This sensitivity-free solution takes just 10 minutes a day for 10 days to achieve professional-quality results. The Bride Brite kit includes everything you need to spruce up your smile from the comfort of your home, in four easy steps!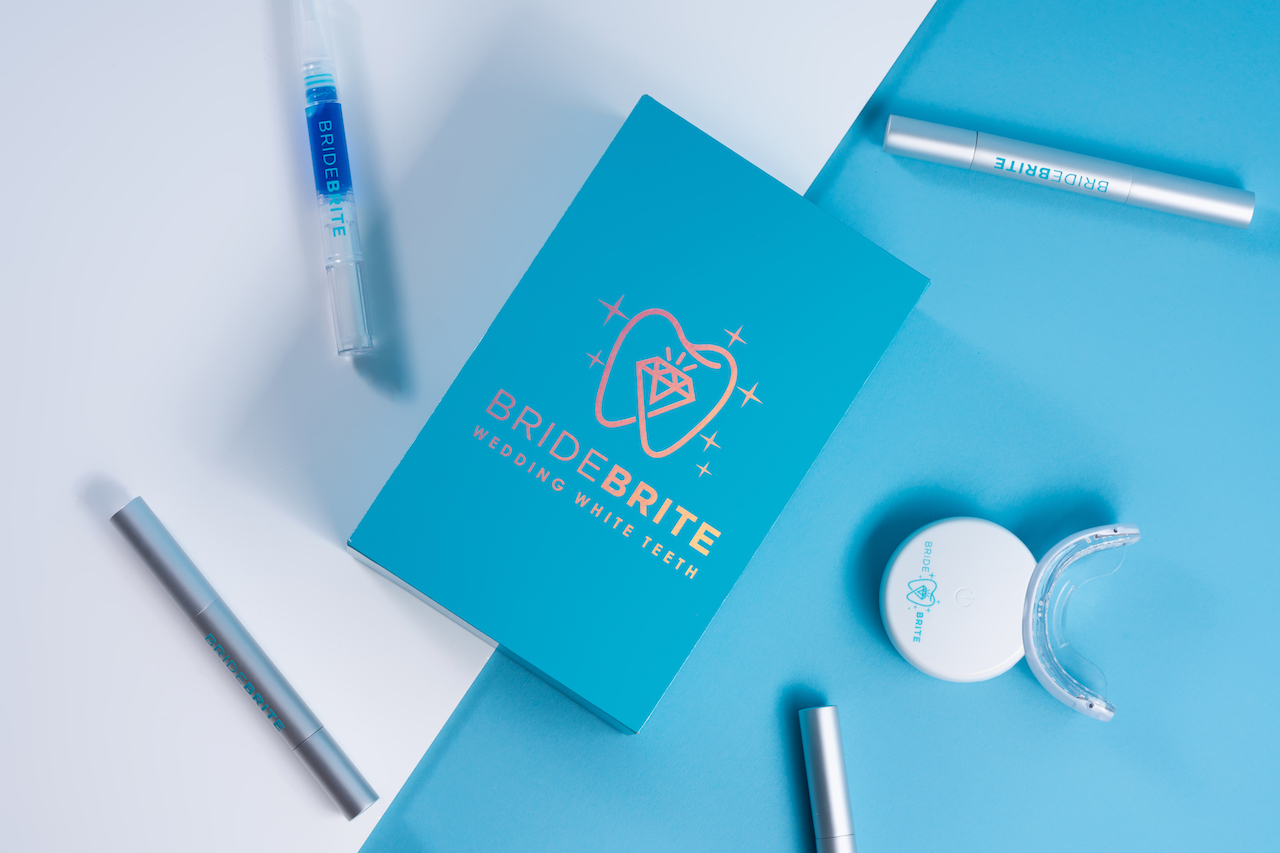 1) Twist the whitening gel pen (silver pen) until a droplet appears at the tip of the brush.
2) Press the power button. Use the blue LED light to accelerate the whitening process, or the dual blue/red LED light to combine the benefits of red light therapy to reduce sensitivity while accelerating your teeth whitening.
3) Apply an even coating to all teeth that you want to whiten. Use at least one droplet for the top and one more for the bottom. Repeat as necessary.
4) Wear light for 10-15 minutes. Light automatically turns off at 15 minutes. If necessary, press power once to turn it off. Repeat the process once a day for at least 10 days.
Prevent Future Stains: Rinse and #StayBRITE after eating and drinking
Certain foods and drinks can stain the teeth—things like coffee, tea, soda, beets, blueberries, balsamic vinegar, and red wine. Don't worry! There's no need to abstain from anything on this list. Moderation is key. On your wedding day, don't forget straws and StayBRITE wipes to keep you (and your bridesmaids) smiling BRITE all day long!
Save These Teeth Tips for Wedding Week and Beyond
From StayBRITE wipes to Advanced Teeth Whitening Kits, Bride Brite has got you covered! We've listed the teeth staining agents above, but did you know that there are foods that actually support your oral health?! Foods such as apples, almonds, carrots, cheese, yogurt, and water will help support those #WeddingWhiteTeeth.
Ready to prep your smile for the big day? Learn more about Bride Brite here and don't forget to use code DAVIDSBRIDAL for 40% off sitewide!
Planning a wedding? Sign up for our Diamond Loyalty program—it's free!—and find local wedding vendors. Follow us on Instagram, Pinterest, TikTok and Facebook for more tips for your wedding, or click here to book an appointment.
Related Posts: