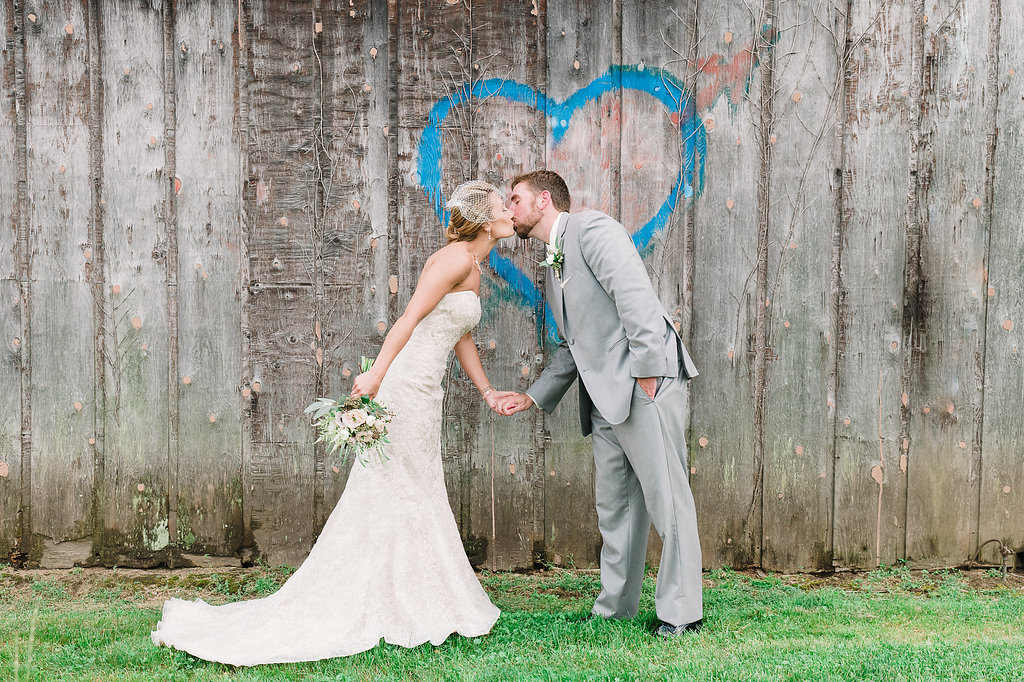 03 Apr

Real Weddings: Becky & Brian
A Summer Garden Wedding in Connecticut
Real weddings are so inspiring! To get you in the mood to plan—and party!—we asked real brides to spill the details on everything from getting engaged to finding their wedding dresses to the special touches and surprising moments that made their celebrations completely one-of-a-kind. Read on for Becky and Brian's summer garden wedding in South Windsor, Connecticut .
Favorite DIY:
Guests had to scratch off their seating cards to find out their tables.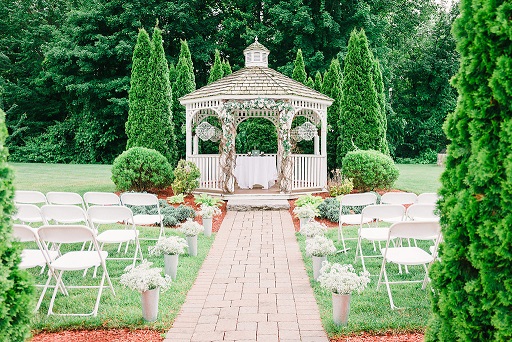 Best advice:
It's your wedding! Do what you two want and what makes you happy.
How did you meet?
We've known each other since high school, but we never spoke until years later, when we ended up at the same birthday party. I was nervous to be sitting next to him since we had never ever had an actual conversation. We started talking, which led to laughing, sharing drinks, and him sharing his food with me. (Food, the key to my heart!) Once we got to know each other, it was like we were always supposed to be together.
How did you decide on your wedding dress?
I thought I wanted a very plain blush dress, but after trying on several, I found that they just weren't it. An off-duty David's employee saw my engagement ring and complimented me on how different it was. She said she had a dress she wanted me to try that would go beautifully with my ring. It was covered with embroidery and sequins, and it was not the color I thought I wanted. But as soon as I put it on and looked in the mirror, I knew it was the one. It fit like a glove and accentuated my body in ways I didn't even think were possible. It was everything I didn't think I wanted but was the most beautiful dress I had ever seen. It made me feel beautiful, and I remember not wanting to take it off! Thank goodness I took the advice of the bridal consultant and tried that dress on.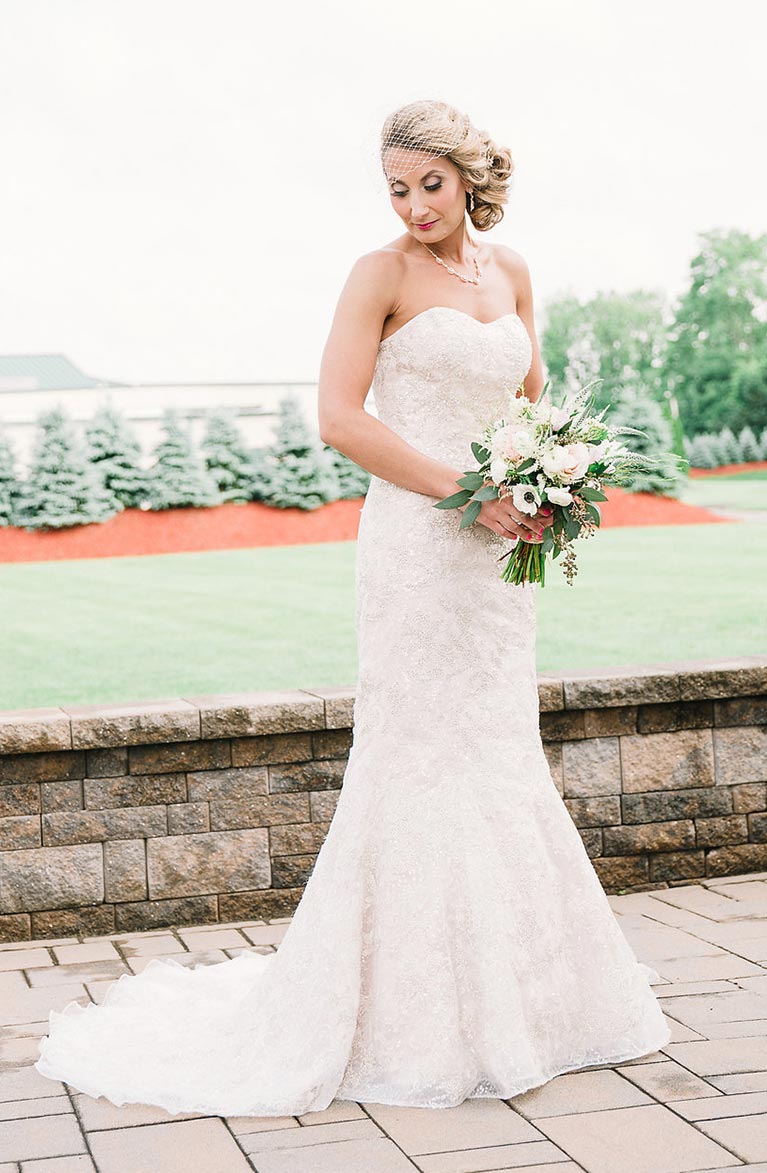 What was the most memorable part of your wedding day?
It rained all morning long as we were getting our hair and makeup done. I was freaking out because we were planning on getting married outside, but the rain stopped just before the ceremony, and as I walked down the aisle to "Here Comes the Sun" by the Beatles, the clouds broke and the sun came out just long enough for our ceremony. It was perfect!
More Details:
Silhouette: Mermaid/Trumpet
Location: South Windsor, Connecticut
Date: June 11, 2016
Photographer: Sam Chyung
Wedding theme: Garden wedding
We know how important your wedding day and special events are to you and we are doing everything in our power to serve you! You can shop with us 24/7 at davidsbridal.com plus we are here for you to help guide you through your wedding planning! See tips for starting to plan your wedding at home, shopping for your wedding dress online with confidence, and more on the blog.
Becky was one of our Steal the Deal contest winners.
Related Posts: