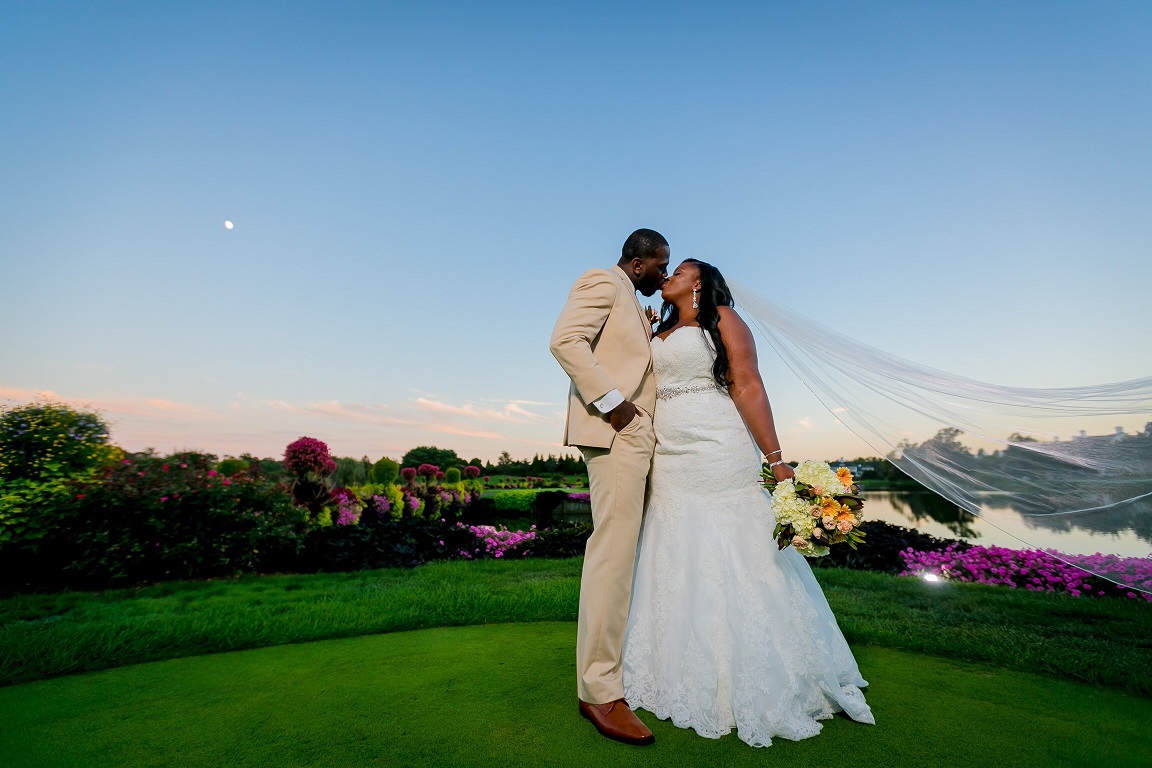 30 Jun

Real Wedding: Desiree and James
A Romantic Spring Wedding in Delaware
Real weddings are so inspiring! To get you in the mood to plan—and party!—we asked real brides to spill the details on everything from getting engaged to finding their wedding dresses to the special touches and surprising moments that made their celebrations completely one-of-a-kind. Read on for Desiree and James' romantic spring wedding in Delaware.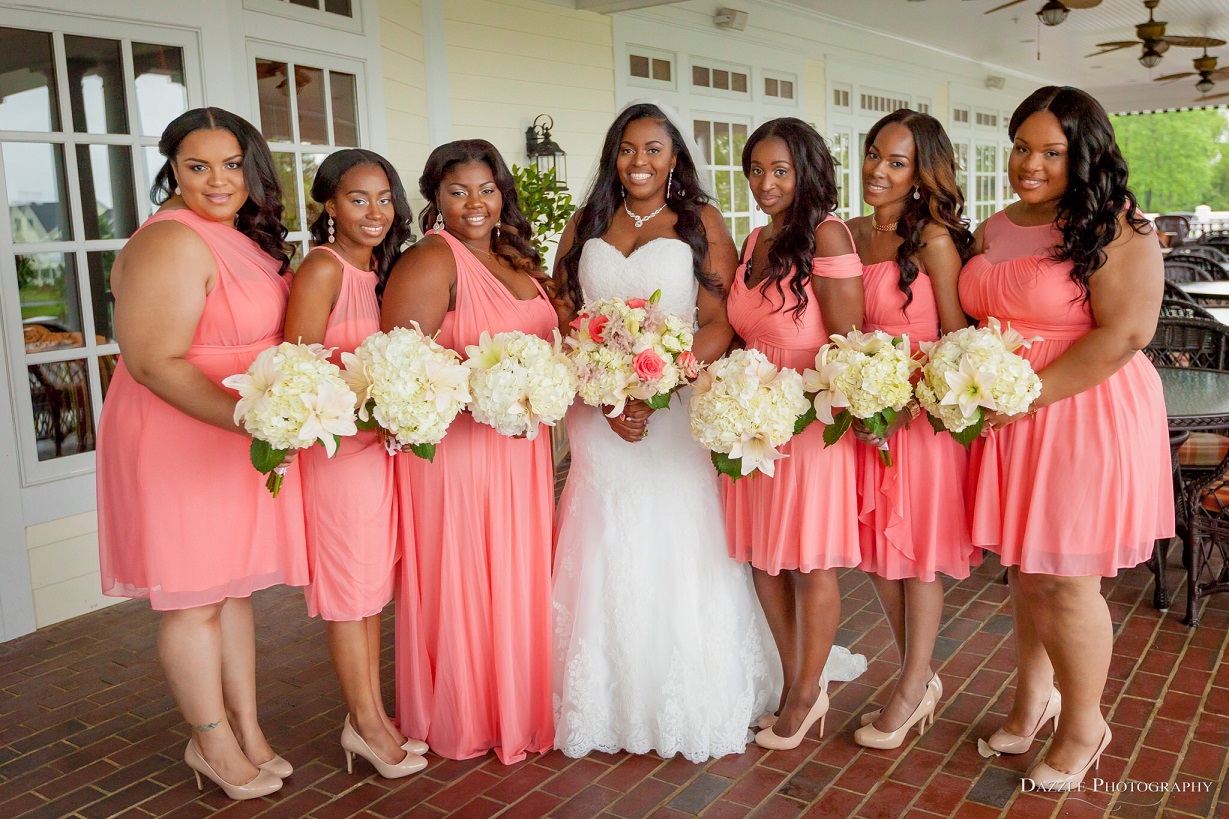 Tell us your love story!
We met in high school in 2006, when he played basketball and I played volleyball. We had mutual friends and I knew he had a crush on me, but I was in a relationship. As the years went by, we became really close friends—to the point where we were hanging out every day—and we finally started dating. I knew James was the one before we made our relationship official. He's such a caring, genuine, and fun person. After five years, James proposed during his graduation party in front of our families and friends. It was extremely special because I was not expecting it at all, and he made his special day about us.
The sweetest serenade
My husband wrote me a song and our DJ played it during dinner. Once I realized it was him rapping the lyrics, I was so impressed and thought it was the sweetest thing. He had one of our close friends sing the chorus of the song. It was just so perfect.
Did anything funny or unexpected happen on your wedding day?
It poured our entire wedding day and the area where we were supposed to have our ceremony flooded. According to traditional wedding myths, good luck should certainly surround our marriage forever! We had to move our ceremony inside to our reception space. This is a key example of the importance of having a plan B because you never know what will happen. Our indoor ceremony turned out beautifully even with the last-minute adjustments. We also took some amazing photos outside in the rain. I remember being outside and the bottom of my dress being soaked, but I didn't care because I was dancing in the rain with my husband!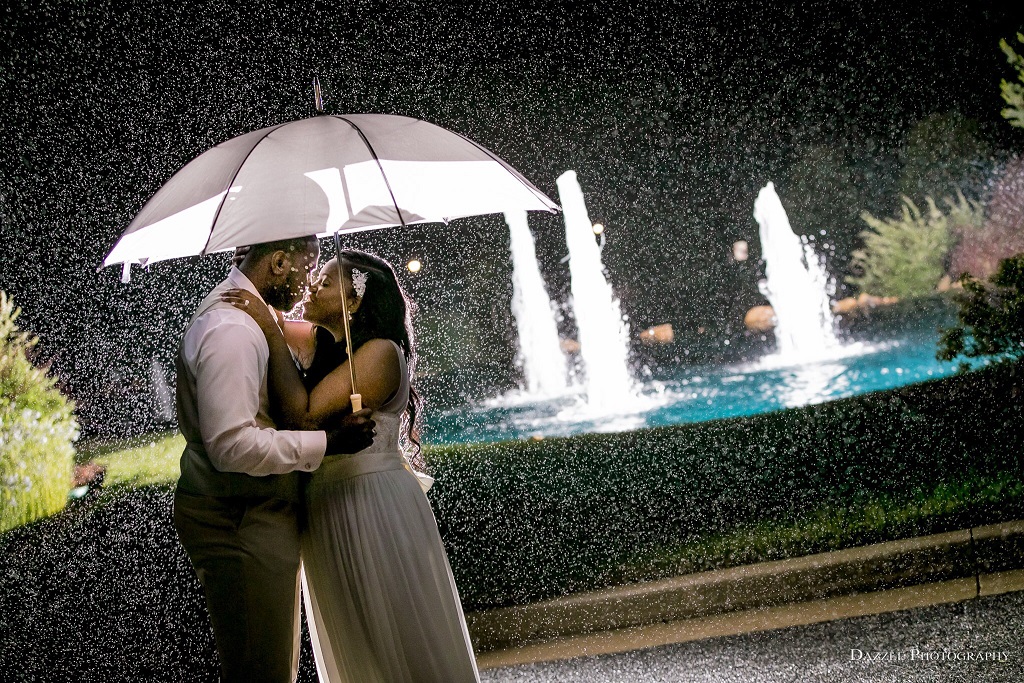 ---
Photography rain check:
Since it poured on our actual wedding day, we scheduled another shoot a few months later so we could capture some outdoor moments with sunny weather.
---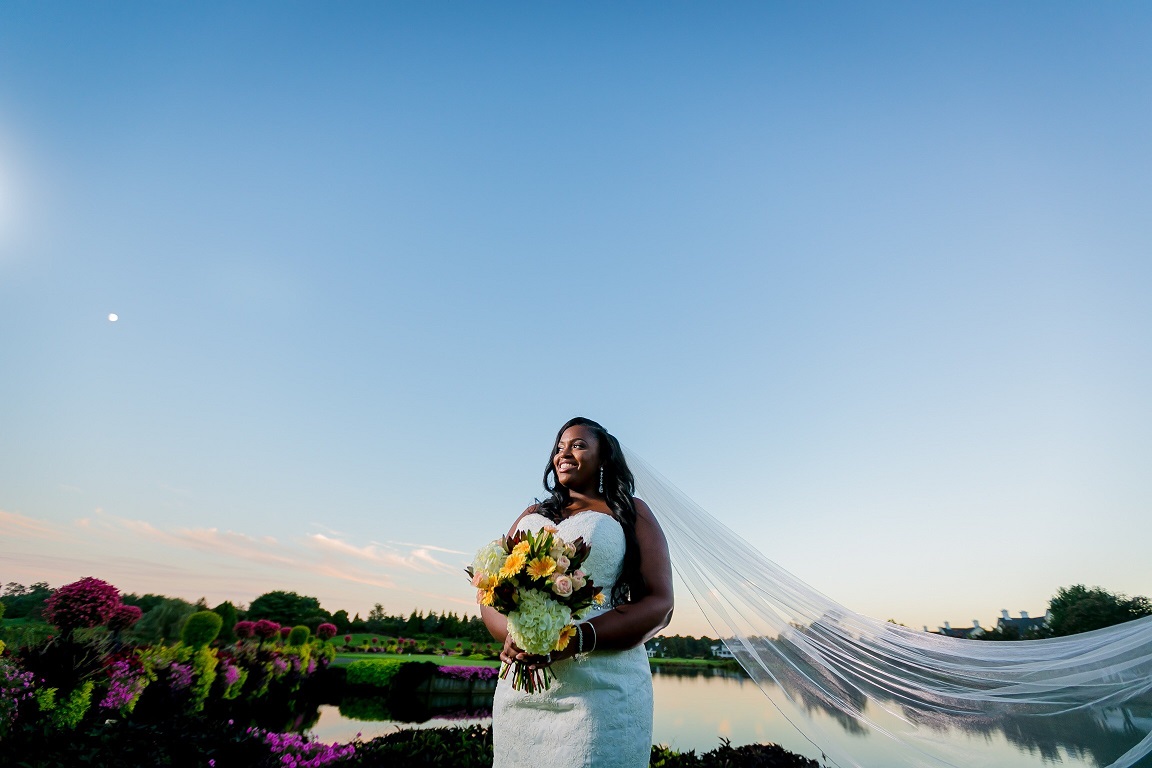 How did you find your dress?
From the moment I walked into David's Bridal, my experience far surpassed all the experiences I had at other bridal shops. For starters, the consultant I had was amazing—she was very attentive, outgoing, and made me feel special. I was able to try on dresses in my actual size and not dresses that were way too big or way too small. As soon as I put my wedding dress on I knew it was special, but I was having a hard time deciding between two dresses. The consultant told me to put both on again, close my eyes, and she would walk me to the mirror. She said whichever dress gave me that tingly feeling on the inside as soon as I opened my eyes was the one. Sure enough, I put on my wedding dress, opened my eyes, and said, "This is the one." I knew instantly after her advice.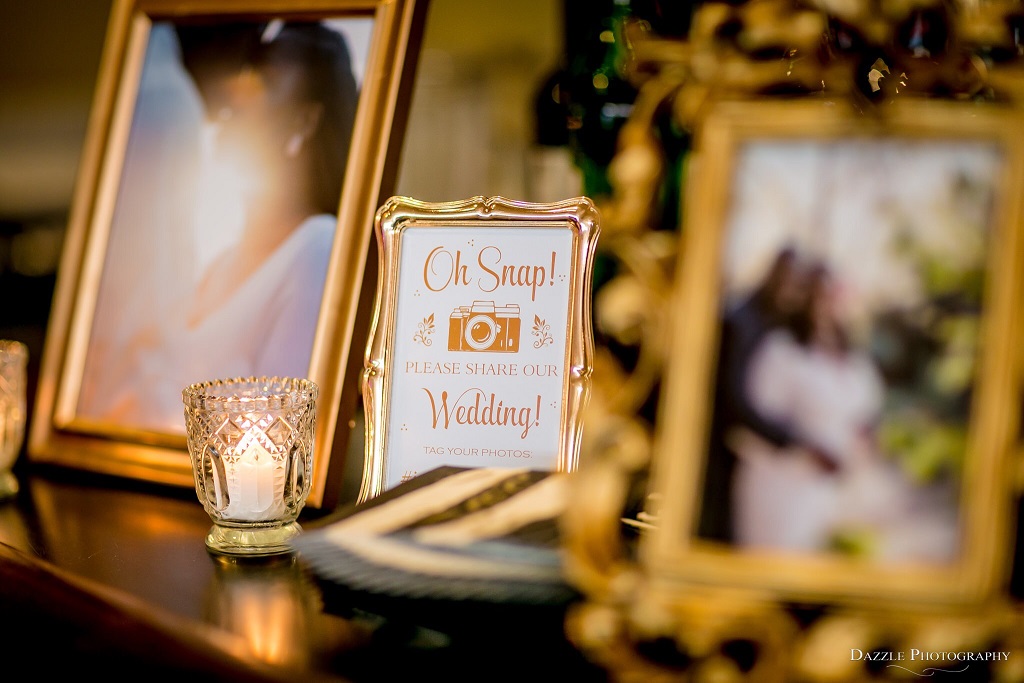 What was your favorite DIY or personal touch?
I wanted our wedding to reflect our "happily ever after" love story, but not in the Cinderella-with-the-glass-slipper kind of way. So over the course of our planning, I collected a lot of vintage picture frames. I wanted our guests to feel the love everywhere they looked at the venue. I put quotes from some of my favorite love songs in the frames throughout the reception, in addition to our engagement photos on each table. We also had a photo booth that served as our guestbook where people could sign and leave their well-wishes by their photos.
More Details:
Silhouette: Trumpet
Location: Long Neck, Delaware
Date: May 21, 2016
Photographer: Dazzle Photography
Wedding Theme: Country Club Elegance
Related Posts: