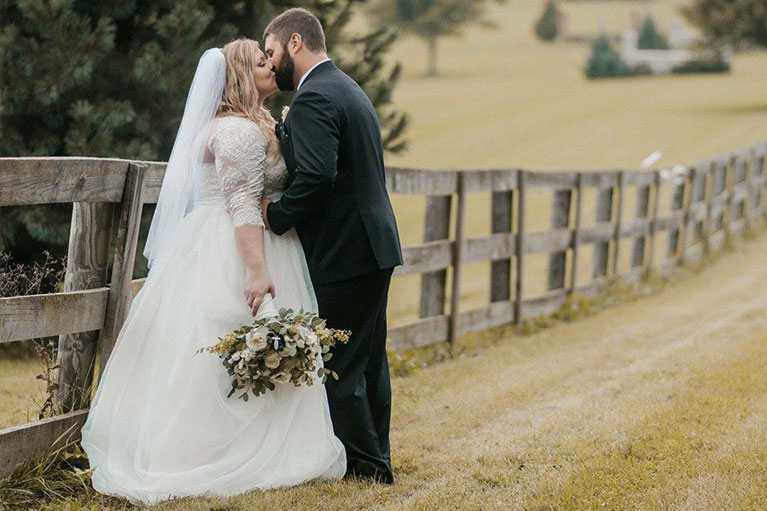 21 Jul

Real Wedding: Erin and Ed
A rustic fall wedding in Maryland
Real weddings are so inspiring! To get you in the mood to plan—and party!—we asked real brides to spill the details on everything from getting engaged to finding their wedding dresses to the special touches and surprising moments that made their celebrations completely one-of-a-kind. Read on for Erin and Ed's rustic autumn wedding in Maryland.
Seasons of Love:
We chose October because we both love the fall. We love Halloween and the color black, so we wanted to carry through that darker touch.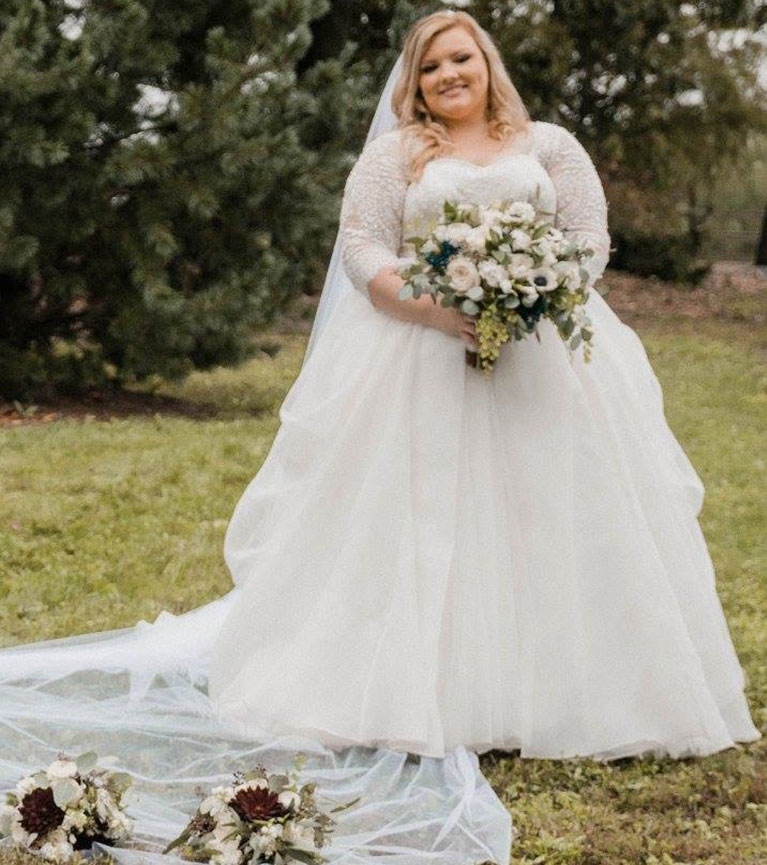 What's your favorite thing about Ed?
As the oldest of four, I've always been more serious and a caretaker. With Ed I can really have fun. We make stupid inside jokes and nicknames for each other. We go on awesome adventures, and we really make each other into better people.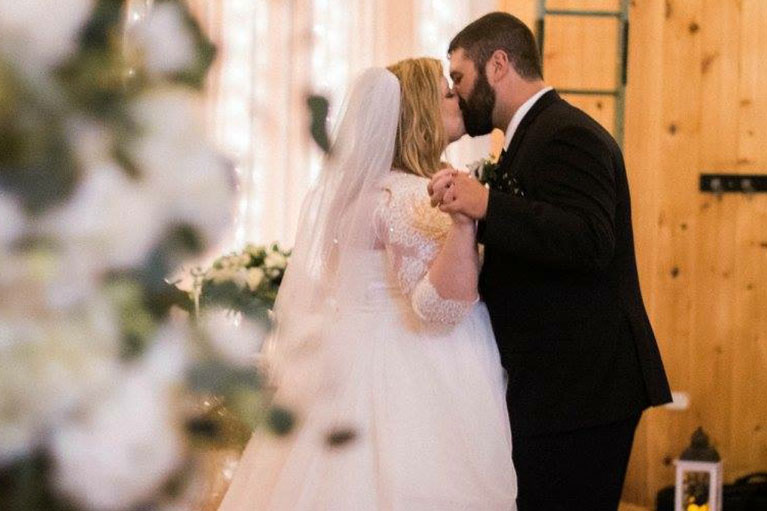 Tell us about your dress!
I had always dreamed of a big ball gown. I liked quite a few of the dresses at David's Bridal, but there was one I fell in love with. My store didn't have it yet, but the awesome manager of the Springfield, Virginia, store called me when they got it. I went to try it on, and it fit exactly like I'd hoped. I felt like a bride, a princess, a model…everything, all at once.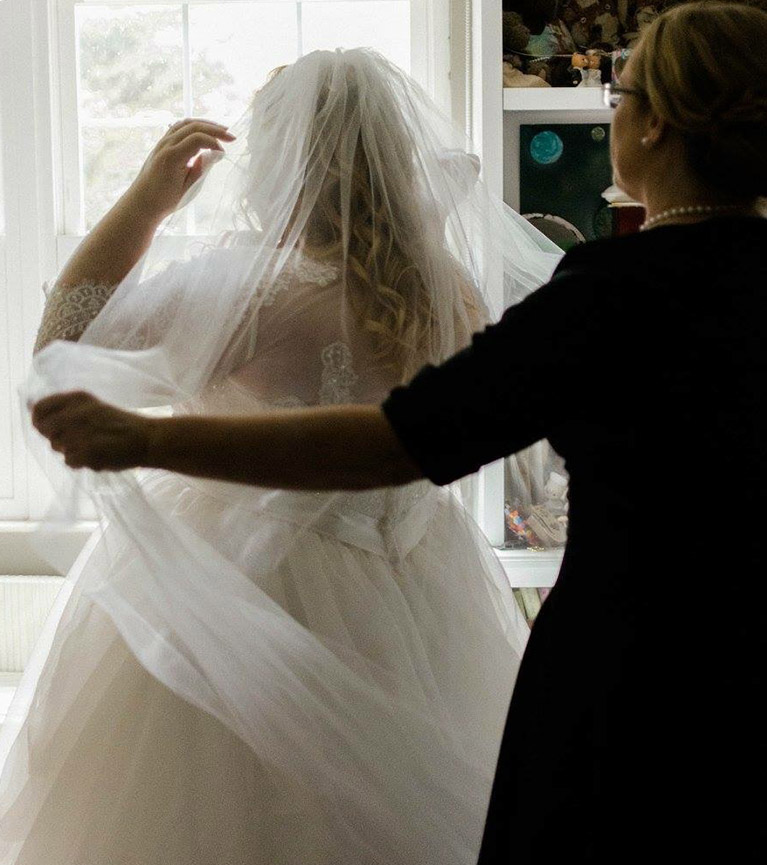 Boys allowed:
I broke out of the box a little with my bridal party—I had a man of honor and a bridesman, plus a maid of honor and two bridesmaids.
How did you choose accessories?
For my shoes I wanted something super comfortable and in line with my everyday style. I'm majorly into flip-flops but wanted something a little more upscale. Luckily David's had these adorable beaded sandals that were perfect. On top, I knew I wanted a cathedral veil for pictures and a more manageable one to wear all night.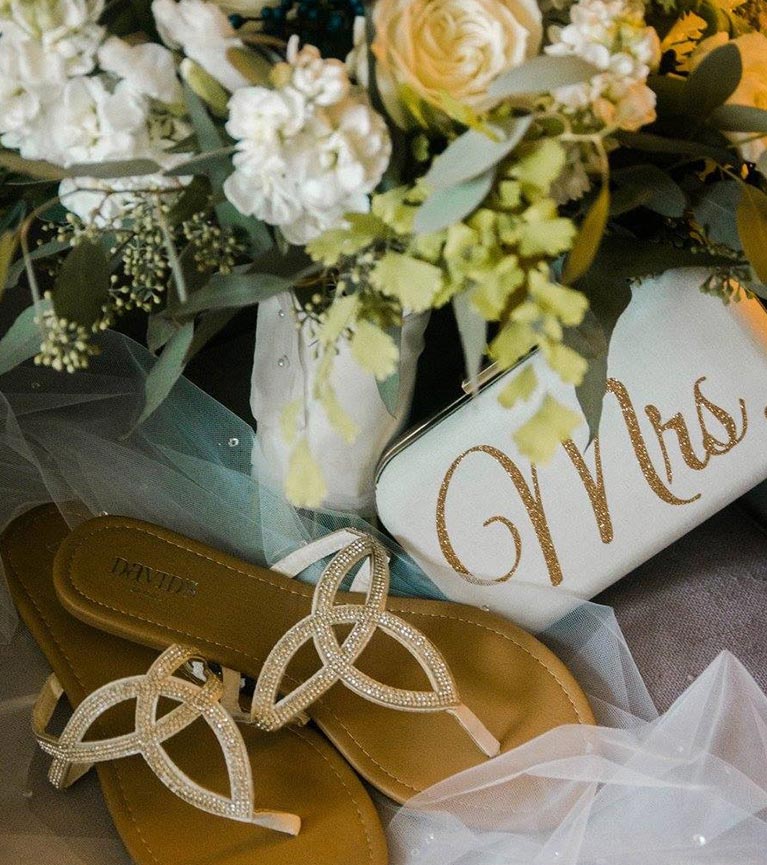 What was your favorite personal touch?
The memorial table we created for our family who had passed away. I got a sign with a Winnie the Pooh quote: "If there ever comes a day we can't be together, keep me in your heart. I'll stay there forever." We used the sign plus pictures and some candles to keep those who were missing in our special day.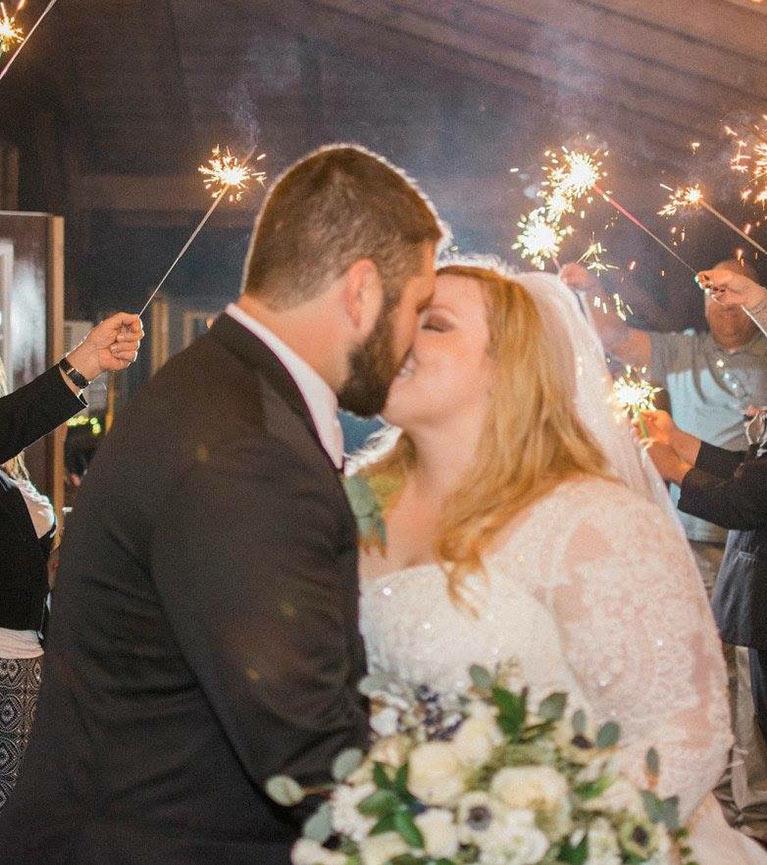 More details:
Silhouette: Ball gown
Location: Mount Airy, Maryland
Date: October 8, 2016
Photographer: Bakerture Photo & Video
Wedding theme: Autumn rustic
---
Make your appointment to find your dream dress!
Related Posts: