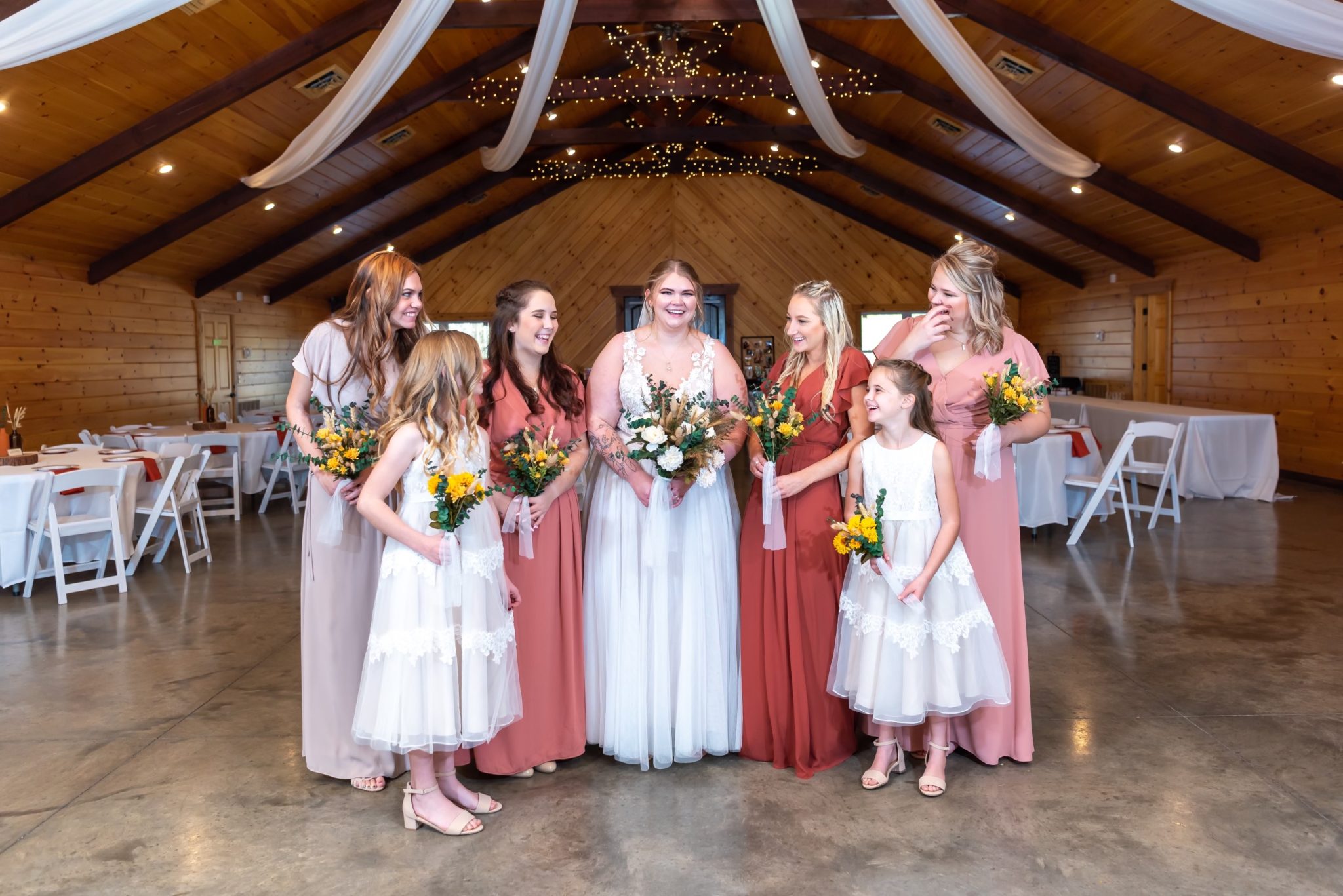 10 Mar

Real Wedding: Lizzie & Zachary
Rustic Barn Wedding in Ohio
Real weddings are so inspiring…especially when the bride is a part of the David's Bridal family! To get you in the mood to plan, we asked real brides to spill the details on everything from getting engaged to finding their wedding dresses to the special touches and surprising moments that made their celebrations completely one-of-a-kind. Today's Real Wedding is extra special. As a David's Bridal stylist, Lizzie has helped countless brides find their dream wedding dress. Today, we're sharing how she helped her bridal party, mother, and mother of the groom find their day of dresses. Read on for more of Lizzie and Zachary's rustic barn wedding in Ohio!
How did you and your fiancé meet? And how did you know that he was the one?
We actually met my junior year of high school at Pizza Hut! Fun fact: his parents met at Pizza Hut also and have been married for 31+ years! I knew he was the one when I told him about a book I loved and he went out and purchased it for himself to read so we could talk about the book together.
Tell us your proposal story?
We go to the pumpkin patch every year and it's one of my favorite things to do with him! So, he placed my ring on a tiny, baby pumpkin and handed it to me. He didn't say a word; he was so nervous and just shaking and smiling ear to ear! Of course, I said YES!
What inspired your bridesmaid color palette?
My love for the desert, terracotta shades, and neutral colors really inspired my color palette! I wanted something different from the well-known burgundy, navy, and blush pink bridesmaids dresses I kept seeing!
How was your experience dress shopping with your bridal party?
I absolutely loved it. I just took all the girls in my bridal party shopping and I let them all try on dresses that I liked and we group voted! It was a blast!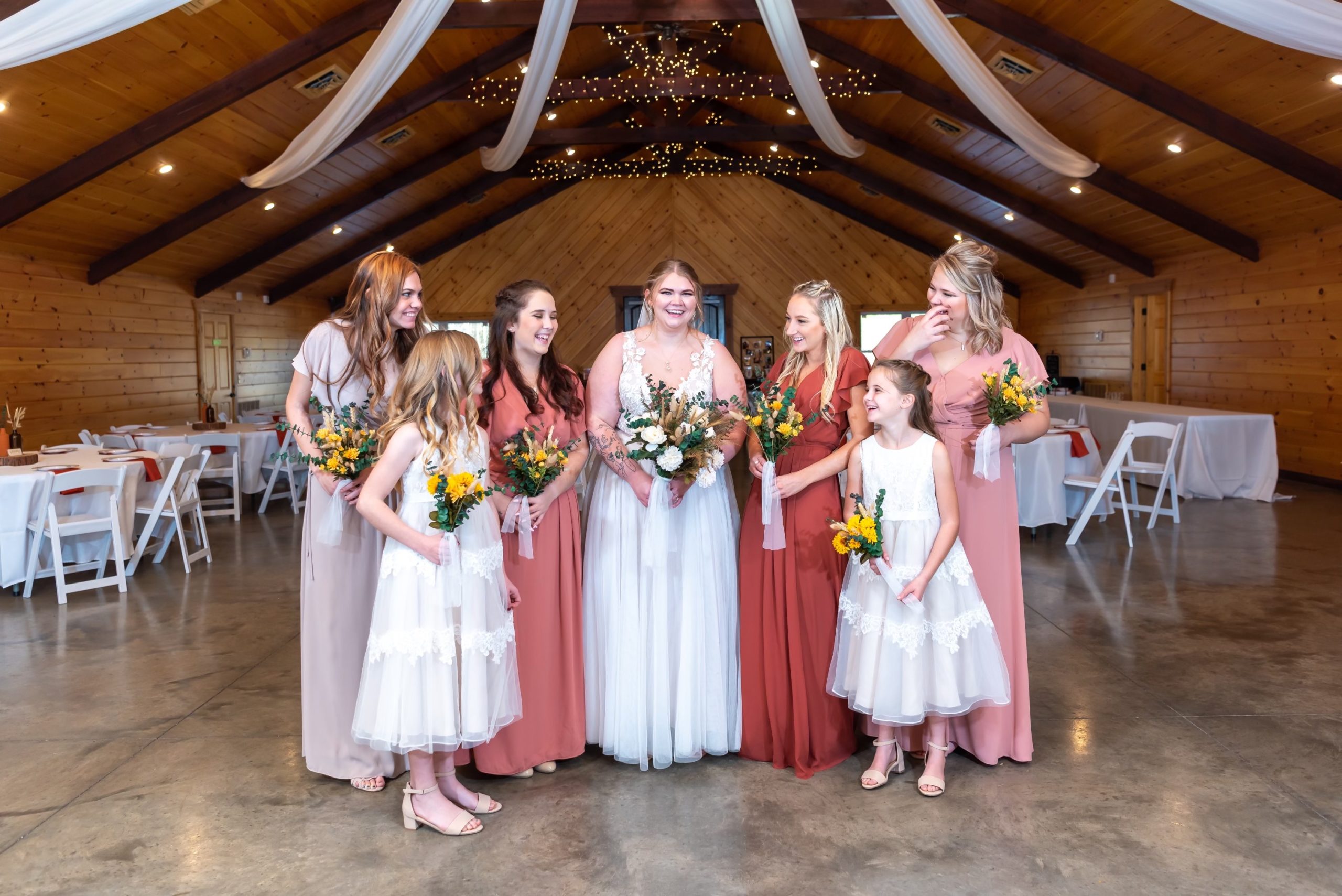 Featuring F20039 in Cinnamon, Sedona, Desert Corral, and Biscotti
Tell us about your Mother of the Bride/Mother of the Groom looks?
I wanted my mother of the bride and mother of the groom dresses to complement our color palette but not be exactly the same, so I did a mauve dress and a deep purple dress and it was beautiful! I gave them each a color and let them pick whatever they felt most beautiful/comfortable in!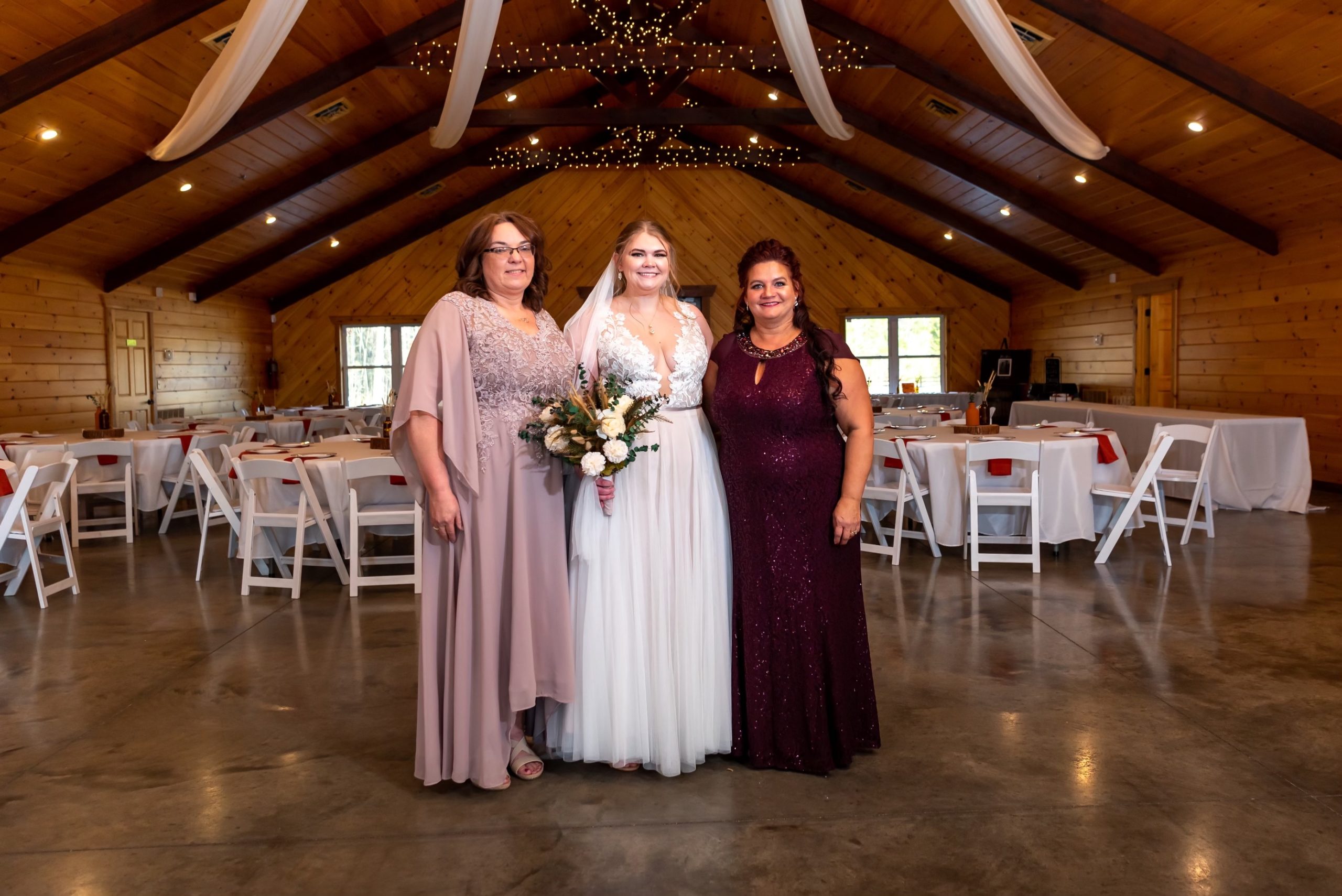 Featuring styles 60178D in Mauve and WBM2132 in Wine
Do you have any advice for future brides?
Trust me, only take the most important people with you! It may hurt some people's feelings (they'll get over it) but your opinion is the one that matters most! Once you have too many people, your vision and your dream dress seem to get pushed aside.
Also, don't be afraid to try on styles you don't think you'll necessarily like! You don't get married every day so you're not also going to know what styles look good on you until you try them on!
Tell us about your wedding day!
We got married on Friday the 13th at one of the most beautiful venues I've ever been to! The weather was absolutely perfect, the sun was shining and it was just magical. We had all white tablecloths with terracotta napkins and centerpieces to make it pop and it was BEAUTIFUL!
Was there a highlight or most memorable moment of the day?
Watching my fiancé get emotional and teary-eyed when he turned around to look at me or our first dance will probably be my most memorable moment from that day!
Did anything funny or unexpected happen?
My nephew was our ring bearer! He's a little younger and didn't get a nap that day. So, when it came time for him to walk down the aisle, he took the ring box and threw it as far as he could!
Is there something you wish you had known before the big day or while you were planning the wedding?
I wish more people would've told me to do what I wanted and to not listen to everyone's opinions!
Featuring style WG1374
What was your favorite DIY or personal touch?
For our favors, we made personalized coffee bags with our favorite flavor of coffee in them!
What advice do you have for brides that are planning their weddings right now?
My best planning advice would be to keep a journal of everything you like, must have for the wedding, colors, patterns, dresses, etc., and to do WHATEVER MAKES YOU HAPPY! Planning is beyond stressful, Pinterest will be your best friend, and your dream wedding is never too far out of reach! Don't let anyone else's opinion cloud your view of YOUR wedding! Do what makes you and your fiancé happy! That's who the day is about! It's not about anyone else but celebrating your guys' love!
Is there anything you wish you could tell the brides-to-be out there?
You might shed many tears along the way, but don't let it get you down! At the end of the day, do what makes you and your fiancé happy!! Wedding planning is such a stressful but magical experience, don't be afraid to ask for help but don't let people steer you away from your dream wedding. Have fun with it and don't forget to smile!! You're going to be the most beautiful bride ever!
More Details:
Date: November 13, 2020
Location : The Venue On Lake Grant, Mt. Orab, OH
Mother of the Bride and Groom Styles: 760178D in Mauve and 3523DW in Wine
Flower Girl Style: Banded Lace Illusion Flower Girl Dress
Bridesmaid Styles: F20039 in Cinnamon, Sedona, Desert Corral, and Biscotti
Similar Bridal Style: SWG842
Photographer: Tod Eltzroth
Love this rustic barn wedding in Ohio? Read more real wedding stories here!
We know how important your wedding day and special events are to you and we are doing everything in our power to serve you! You can shop with us 24/7 at davidsbridal.com or come see us at your local David's Bridal. Plus we are here for you to help guide you through your wedding planning! See tips for starting to plan your wedding at home, shopping for your wedding dress online with confidence, and more on the blog.
Related Posts: