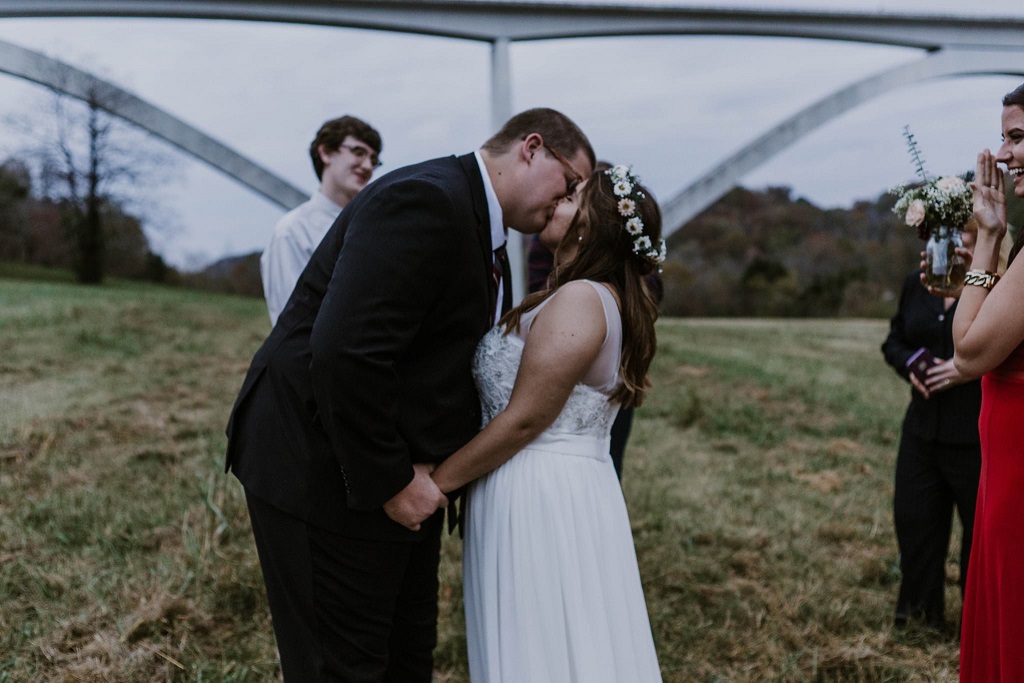 14 Jun

Real Weddings: Jaymee and Kenny
A Romantic Elopement in Nashville
Planned in 24 Hours!
Real weddings are so inspiring! To get you in the mood to plan—and party!—we asked real brides to spill the details on everything from getting engaged to finding their wedding dresses to the special touches and surprising moments that made their celebrations completely one-of-a-kind. Read on for Jaymee and Kenny's romantic elopement in Nashville.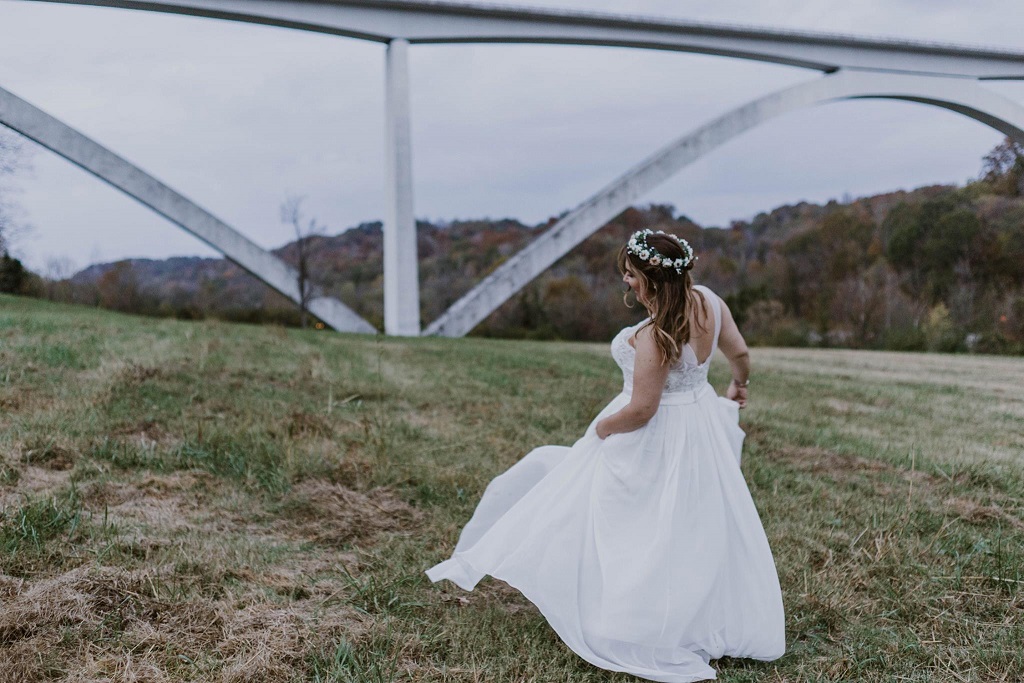 Tell us your love story!
We went to the same high school, and we reconnected after college when we ran into each other in our hometown one night. The rest is history. I moved back to my hometown, where I swore I would never live again, and I've never been happier.
Time Flies
My husband thought I changed my mind because I was an hour late. No cold feet for me—you try pulling off an entire wedding in one day and get there on time!
What happened on your wedding day?
On November 2, we decided we were done with the wedding planning craziness, and we were just going to do it. My husband called his brother and told him to drive home from his college town two hours away, and I called my maid of honor and she flew in from Florida. Bridal party: Check. The next day we headed straight to city hall. Marriage license: Check. I rushed to the airport to pick up Morgan, my maid of honor. We drove immediately to David's Bridal and picked out my dream dress in 30 minutes. Dress: Check.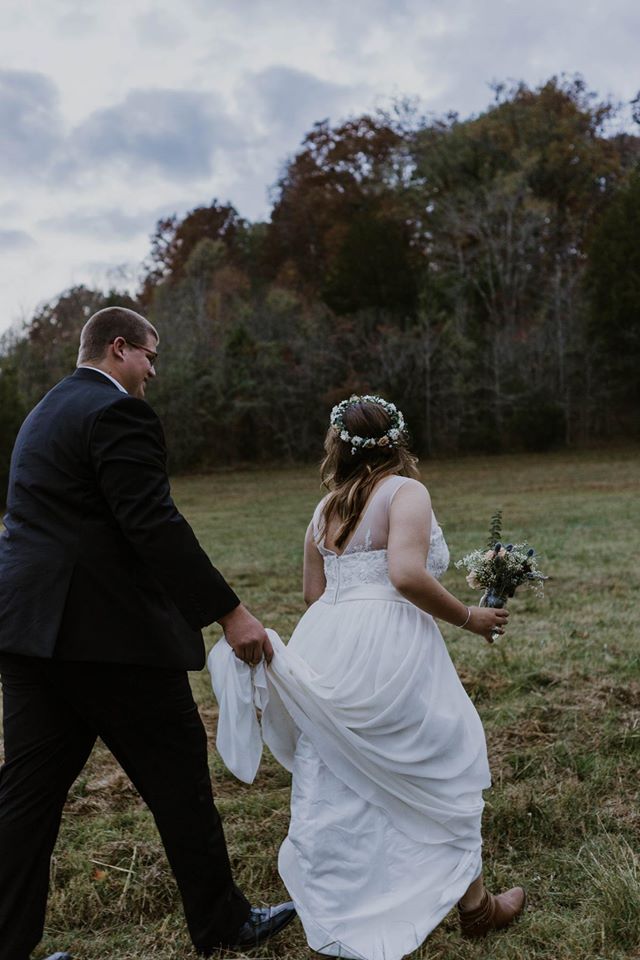 Wow! Then what?
After realizing I had nowhere to get ready, my photographer scooped up Morgan and me and brought us to her house for makeup and finishing touches. As we were driving to the venue—which my photographer picked day-of, mind you—I had a moment of panic: I didn't have flowers! As we turned the corner, there was a flower truck right there waiting for me. We pulled the car over and picked out a Pinterest-perfect bouquet. Flowers: Check. We made it to the venue before sunset, and by 5:45 p.m. on November 3, I was a married woman. It couldn't have been a more perfect day.
After the madness of our absolutely insane yet romantic whirlwind of a day, we came home and danced alone in our living room to Garth Brooks' "Shameless." Possibly my favorite memory of the entire day.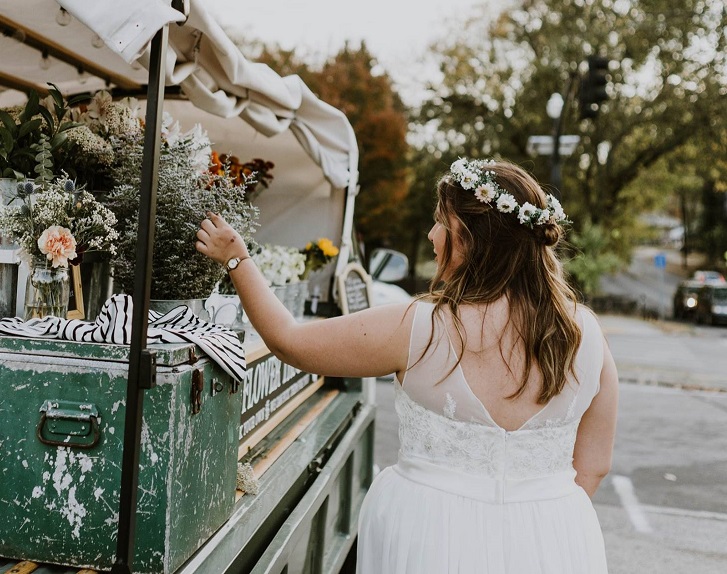 Tell us about finding The Dress.
I knew the moment I put the dress on it was the one. I didn't want to try other dresses on "just in case." I looked in the mirror and thought to myself, I'm going to marry my best friend in this dress. David's Bridal pulled off nothing short of a wedding miracle and had my dress altered to perfection within an hour.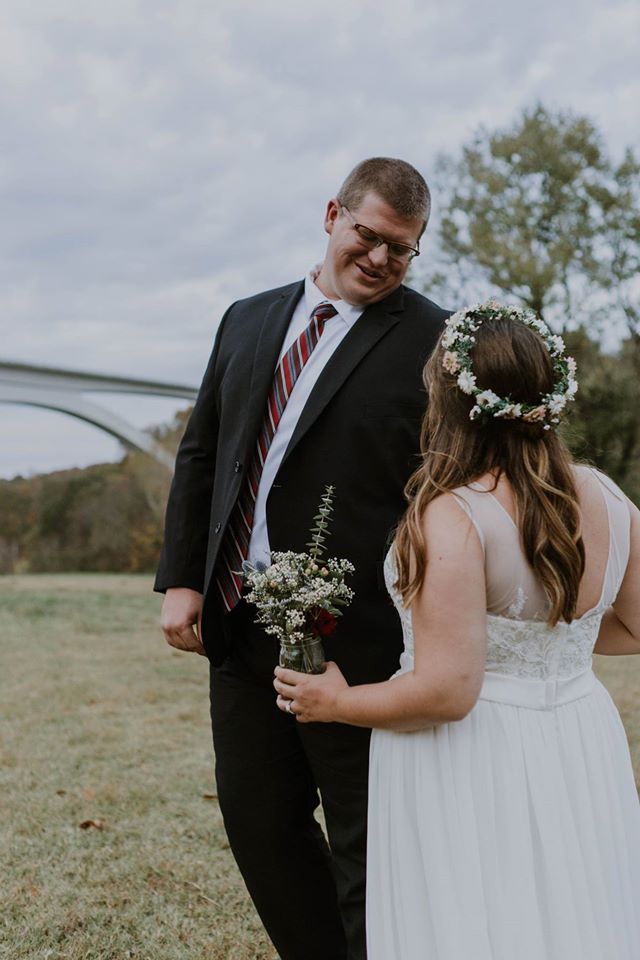 What is your best wedding advice?
Your wedding is for you. It's not for your family, it's not for your friends, and it's not to outdo a wedding you saw on Pinterest. It's about you and your fiancé dedicating your lives to one another.
More Details:
Location: Nashville, Tennessee
Wedding Theme: Romantic Boho Elopement
Related Posts: