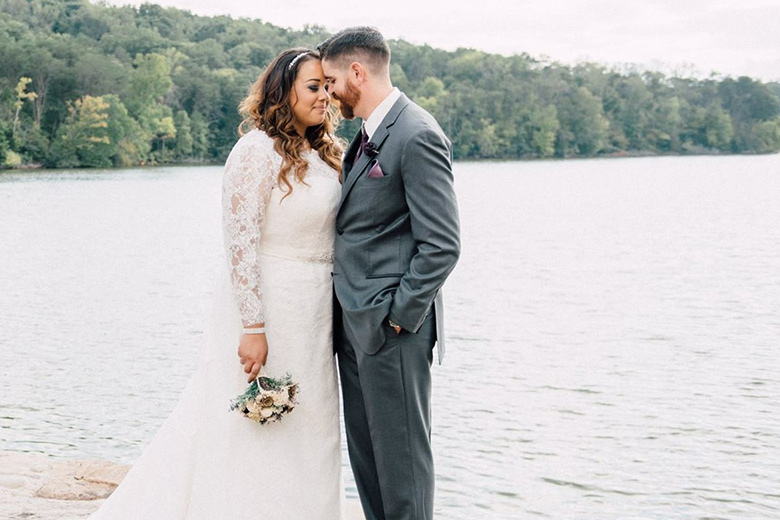 09 Jun

Real Wedding: Courtney & Mark
A scenic outdoor wedding in Tennessee
Real weddings are so inspiring! To get you in the mood to plan—and party!—we asked real brides to spill the details on everything from getting engaged to finding their wedding dresses to the special touches and surprising moments that made their celebrations completely one-of-a-kind. Read on for Courtney and Mark's scenic outdoor wedding in Knoxville, Tennessee.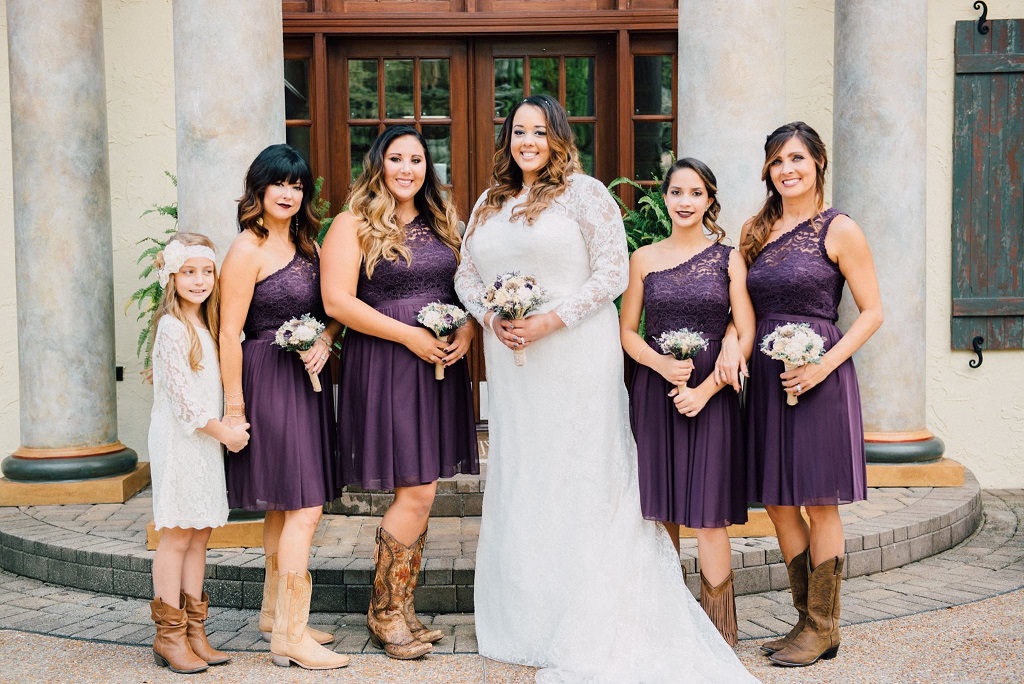 Something new, something boots:
My bracelet, necklace, and earrings were given to me by my mother-in-law. My bridesmaids and I wore cowboy boots, inspired by Pinterest.
Tell us your love story!
My husband and I met through a mutual friend 12 years before we got married. We were just friends for many years and talked via phone, text, and email for about 5 years. He was always a great friend to me and I knew he was "husband material," but I wasn't ready for that. So, after being friends for 5 years, we decided to give a relationship a try. In 2011, my two children and I moved from Pennsylvania to Tennessee and we started our life as a family unit.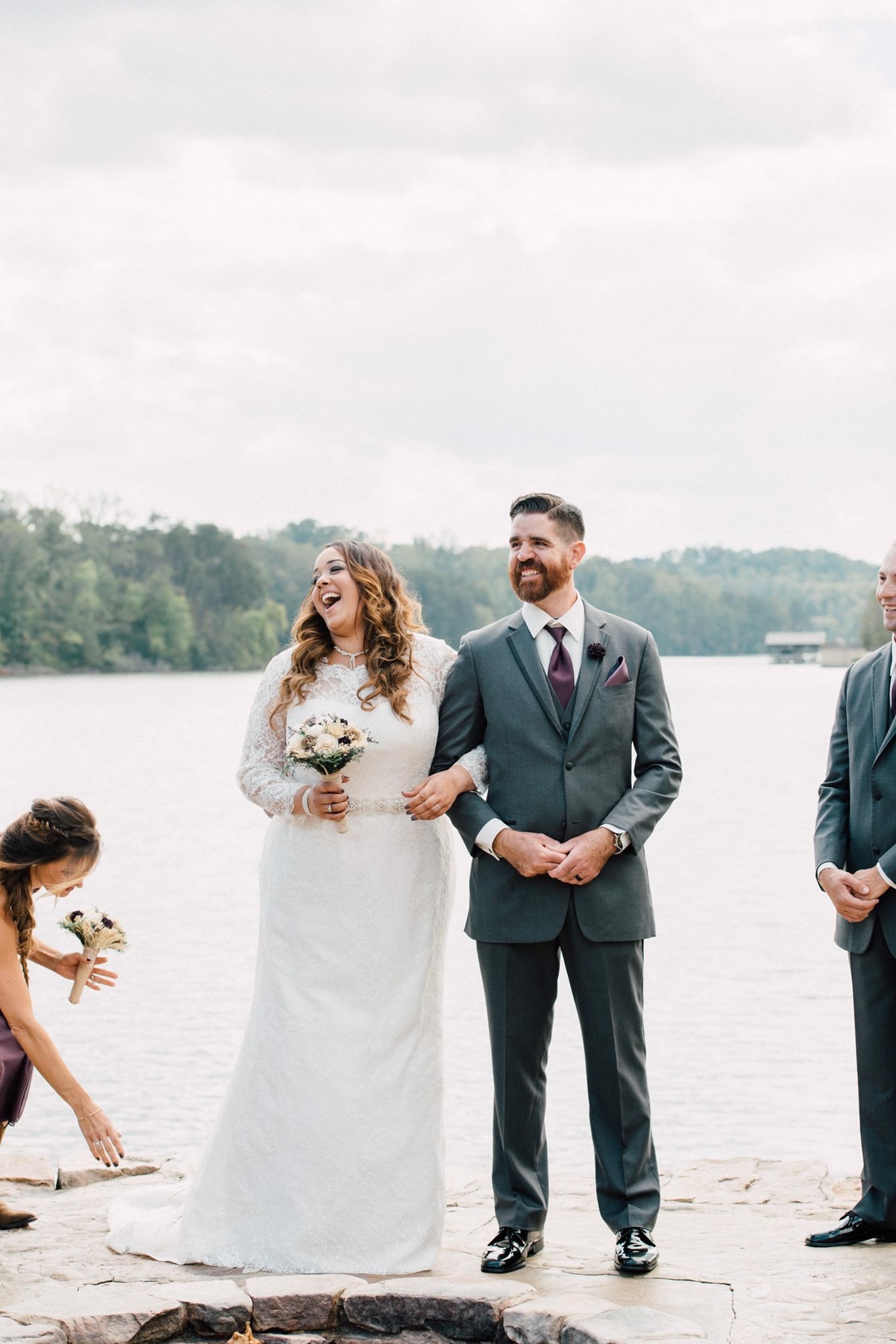 How did he propose?
In 2014, we attended the wedding of a friend in Pennsylvania. The entire day, I was teasing him about not being engaged after being together for so long. That night, he and I took an overnight trip to Philadelphia. After we checked into our hotel, we walked to a pier and went to an overlook and spent some time talking. We were turning to leave and he said, "I want to ask you something." Finally, I turned around and he was down on one knee with the ring in his hand and said, "Will you marry me?" He totally surprised me. He is the biggest blessing to my children and me.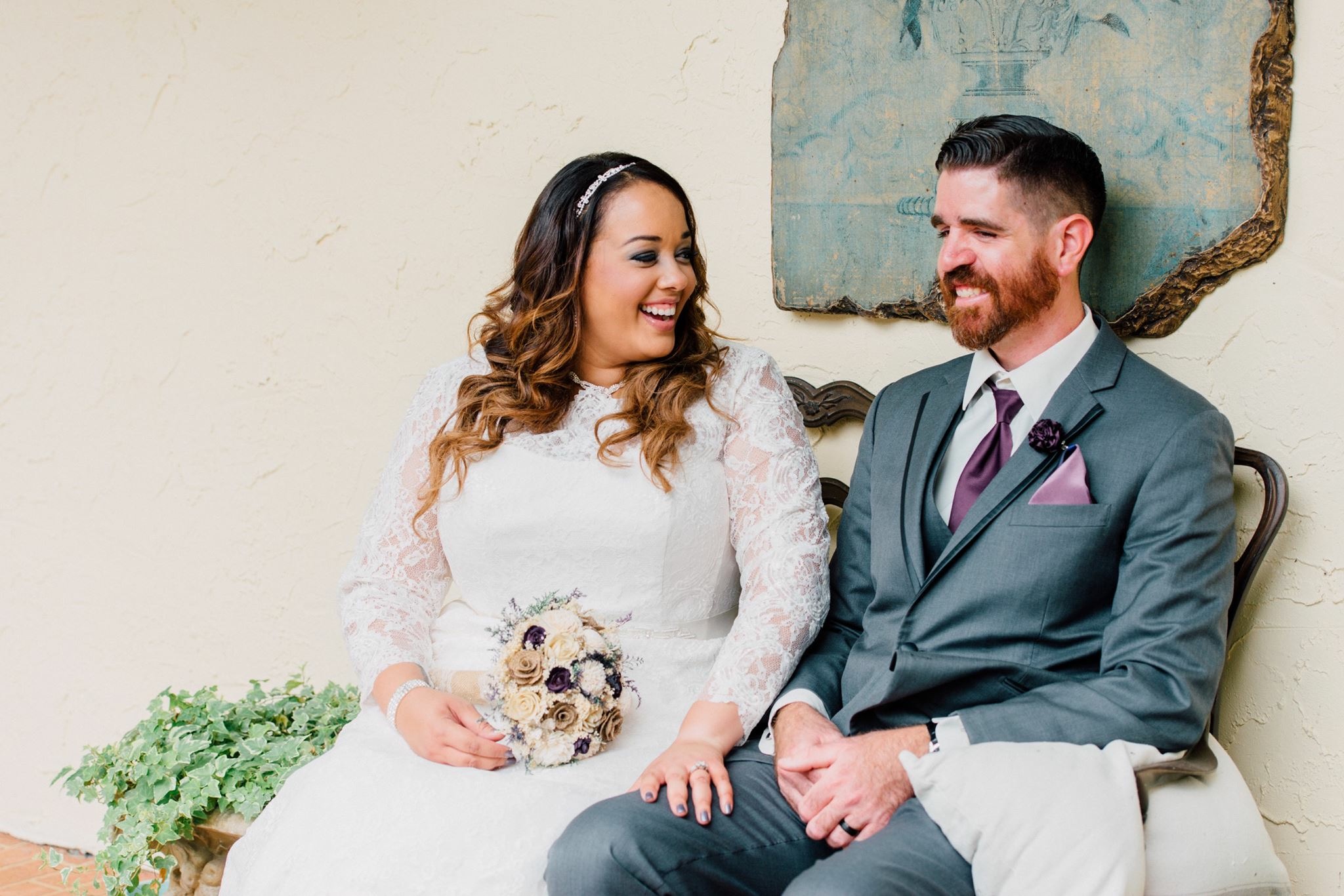 Get comfy:
Wear something that you are comfortable in because if you're not, it will be obvious in photos.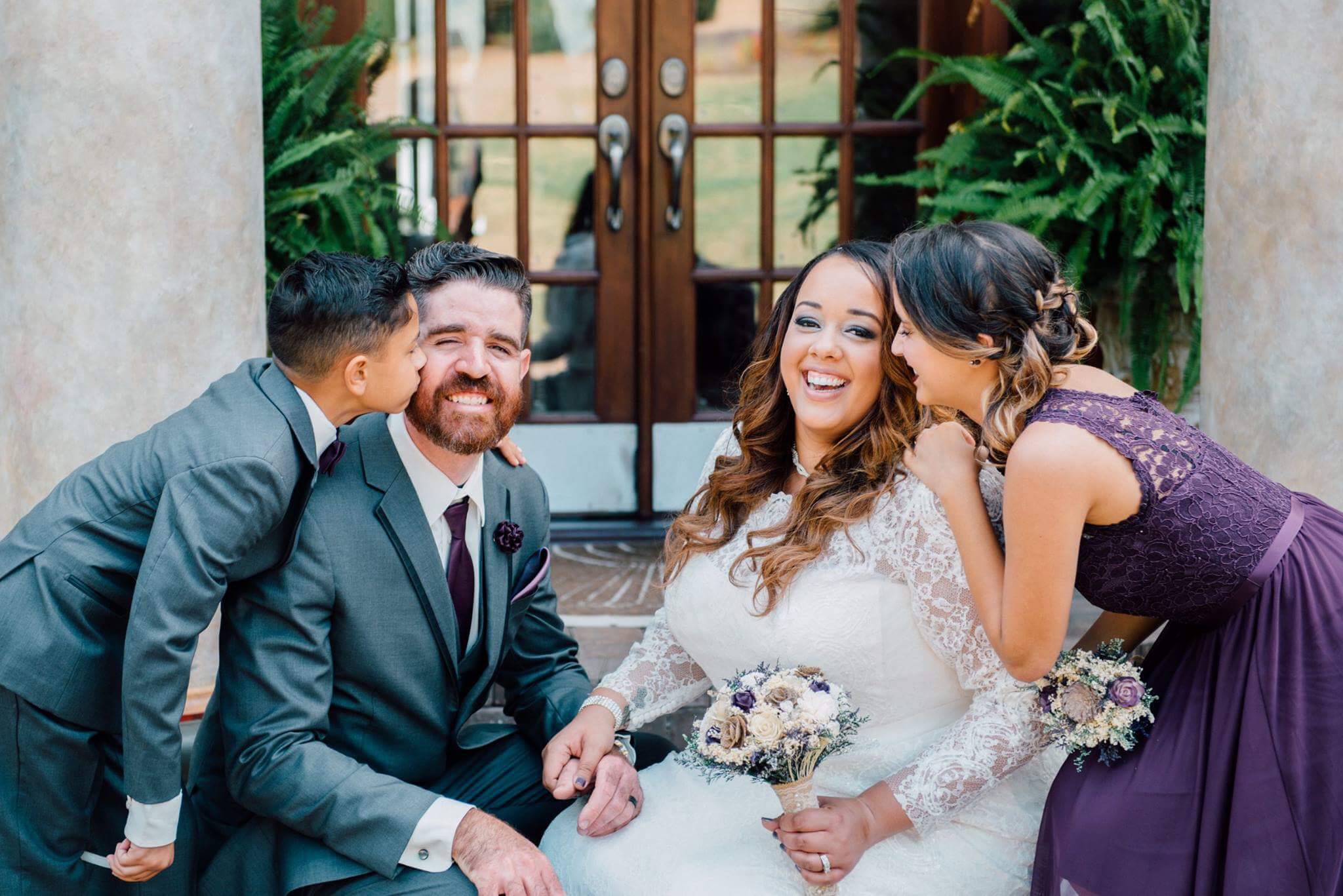 How did you find your dress?
I knew I wanted a classic look, so I chose long-sleeve lace. I tried dresses on at another bridal shop before coming to David's Bridal and was not at all impressed. So, I picked my dress out on David's Bridal website and when I went into the store it was the only dress I tried on that day. I actually walked out of the fitting room and all of my bridesmaids and I said, "This is the one." Ultimately, I felt comfortable in it and that was the most important thing for me because I don't wear dresses that often. I loved my wedding dress!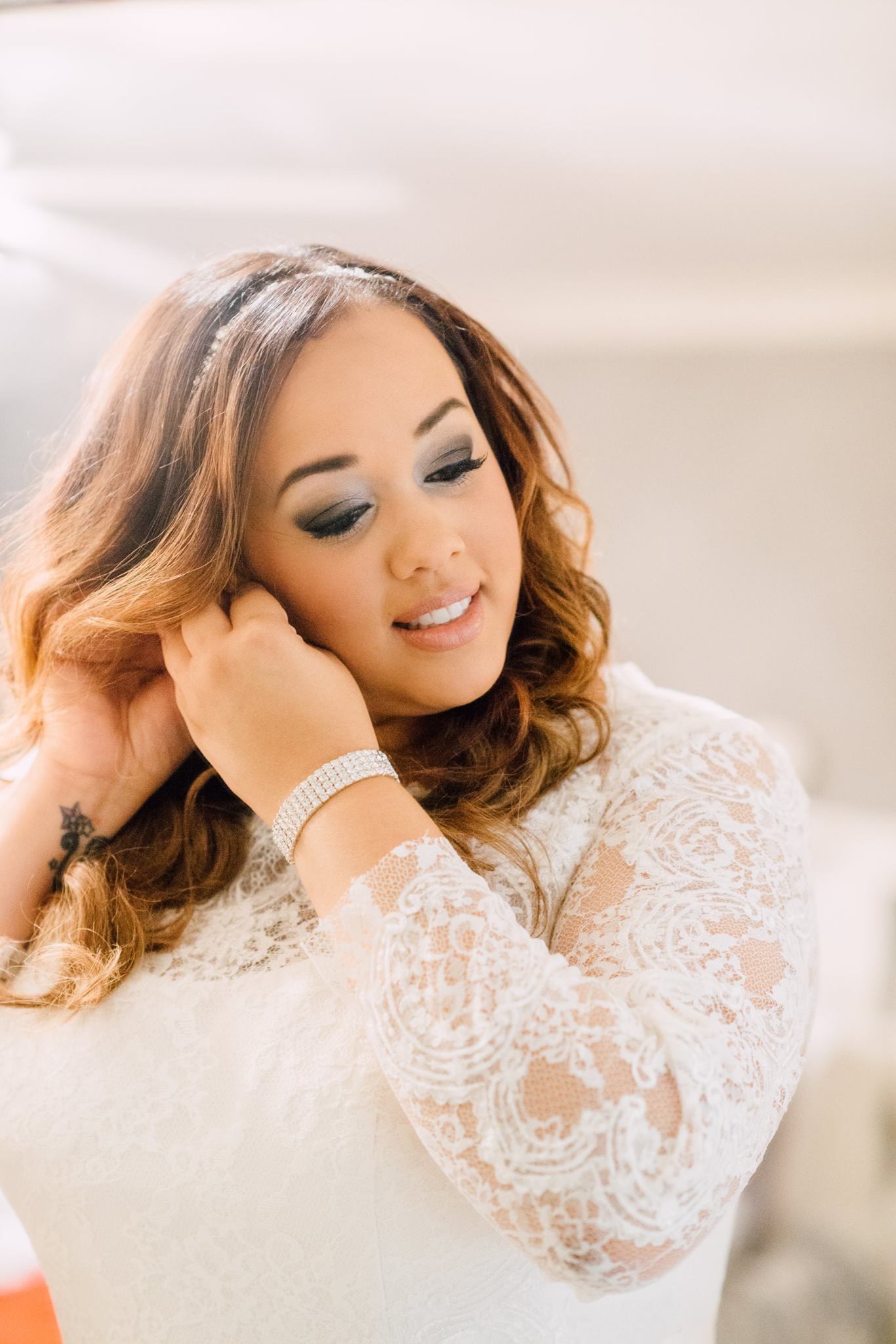 What was the most memorable part of your wedding day?
Mark initially smiled when he saw me in my wedding dress, but when our officiant began to speak, he started to cry. I did too!
What was your reception like?
We shied away from a traditional reception. Living in Tennessee, the University of Tennessee Volunteer football is a huge deal. We got married on a day that UT was playing an away game, so we rented a cabin for our reception and had the game on for our guests. Afterward, everyone changed out of their wedding attire and into casual clothes. We spent the whole night celebrating with our friends until 4 a.m.—we had a blast!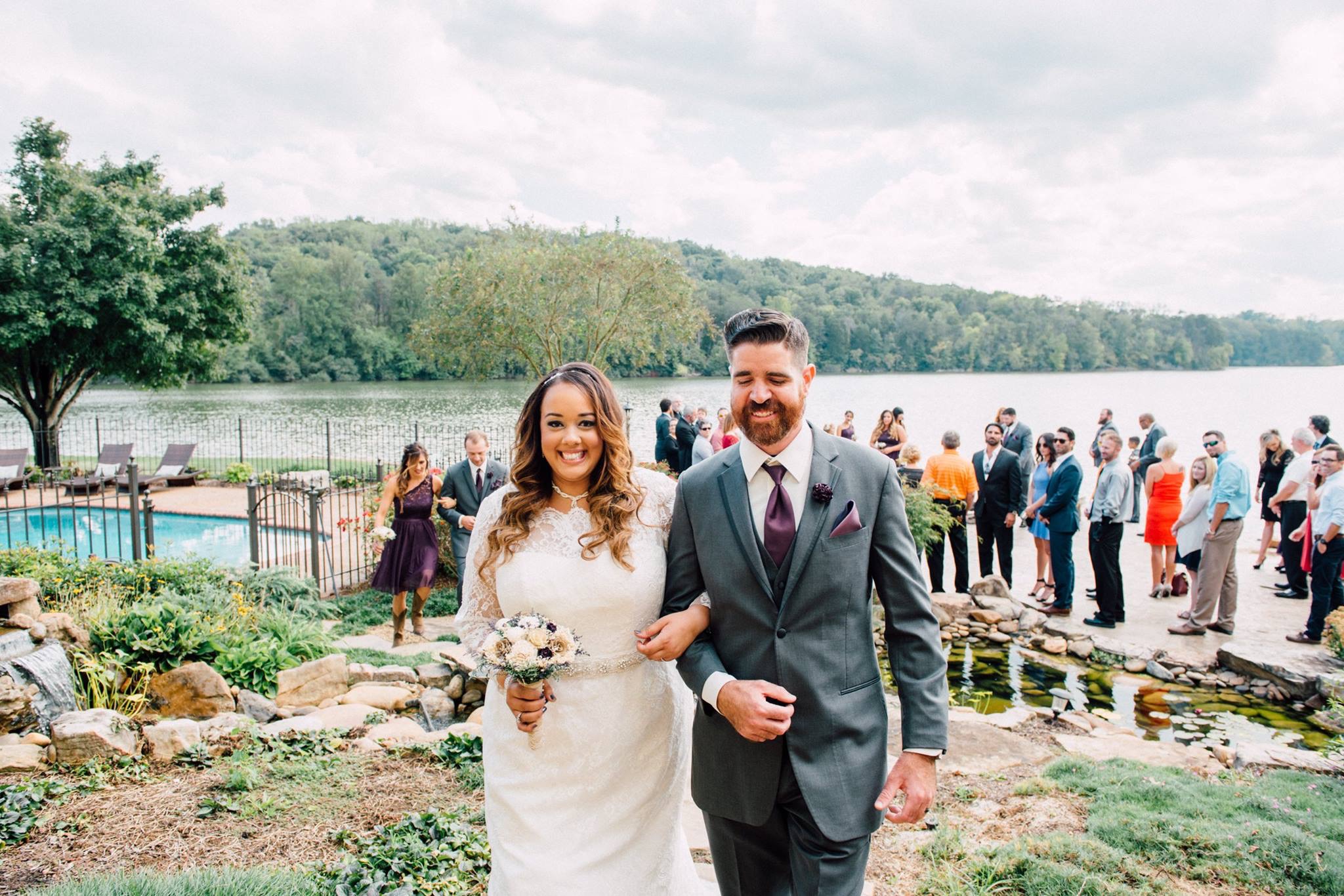 More Details:
Location: Knoxville, Tennessee
Wedding theme: Scenic outdoor wedding
We know how important your wedding day and special events are to you and we are doing everything in our power to serve you! You can shop with us 24/7 at davidsbridal.com plus we are here for you to help guide you through your wedding planning! See tips for starting to plan your wedding at home, shopping for your wedding dress online with confidence, and more on the blog.
Related Posts: