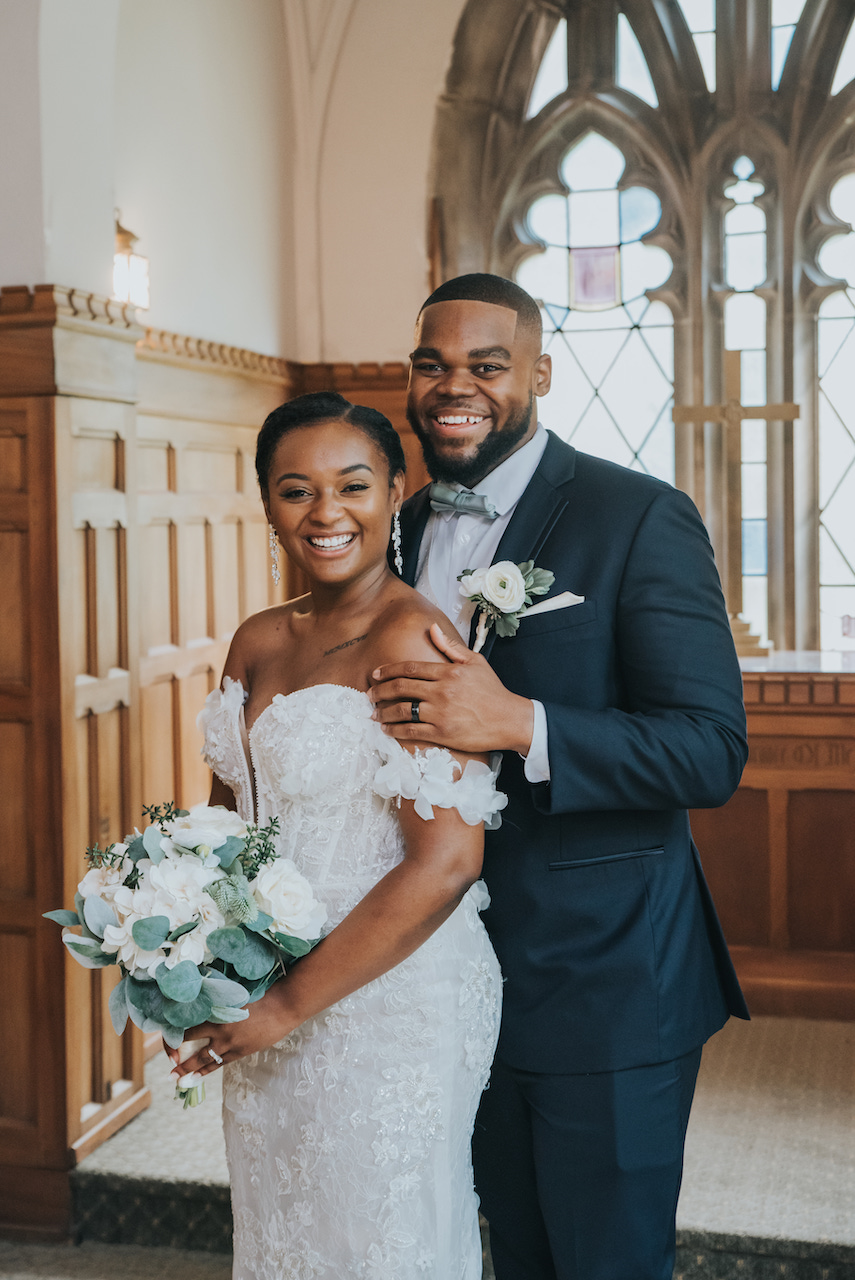 03 Nov

Real Wedding: Breanna & Tavaris
Intimate Wedding in Nashville
Real weddings are so inspiring! To get you in the mood to plan, we asked real brides to spill the details on everything from getting engaged and finding their wedding dresses to the special touches and surprising moments that made their celebrations completely one-of-a-kind. There was nothing but smiles all day long at Breanna & Tavaris' intimate wedding in Nashville, TN. Keep reading to see more details from their special day.
Briefly tell us how you and your fiancé met! How did you know that he was the one?
My husband and I met through mutual friends via social media. I knew he was the one for me when my happiness was his priority.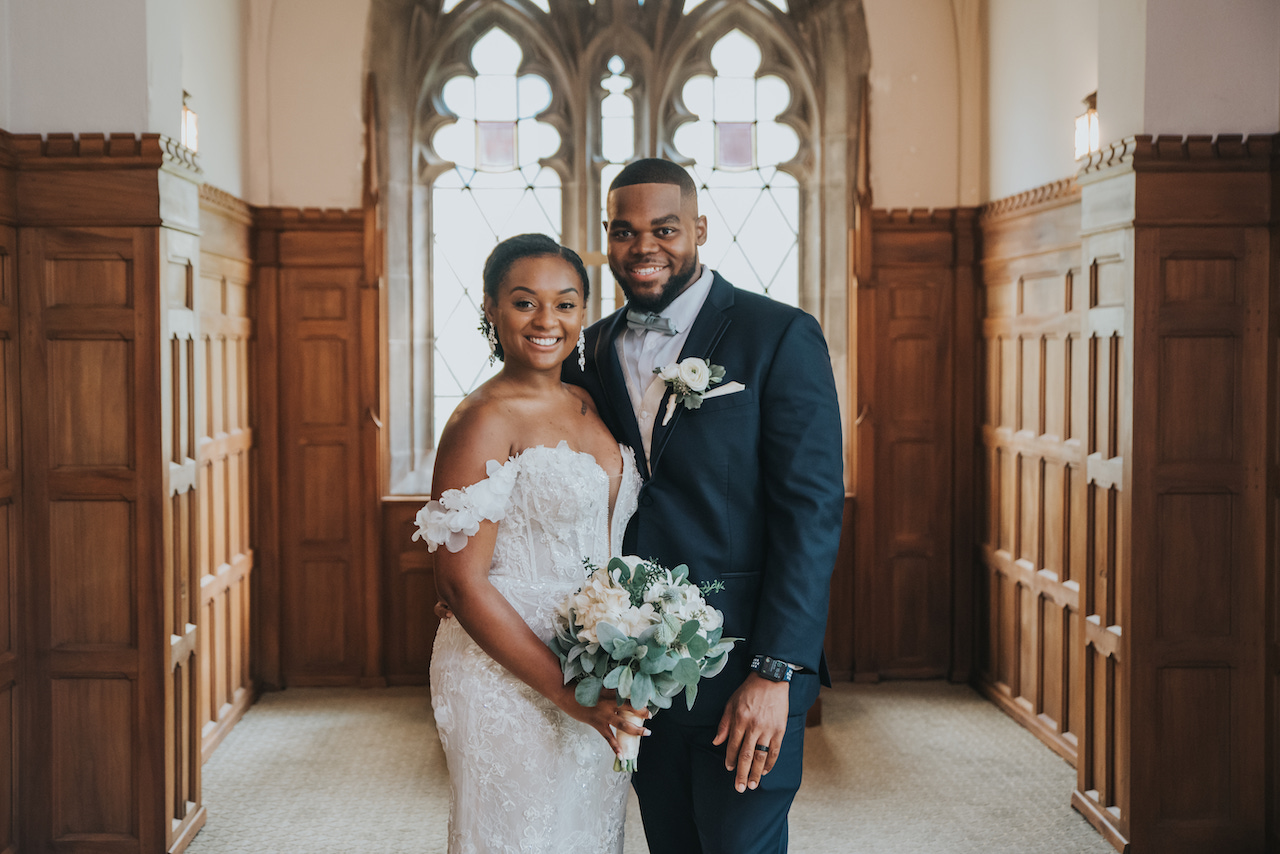 Tell us your proposal story!
The day he proposed, we woke up super early to go visit underground caves and hike here in Tennessee. Once we got home, the living room was full of candles and rose petals. He proposed that evening!
How did you both decide on your wedding day look?
Pinterest was a huge inspo for me!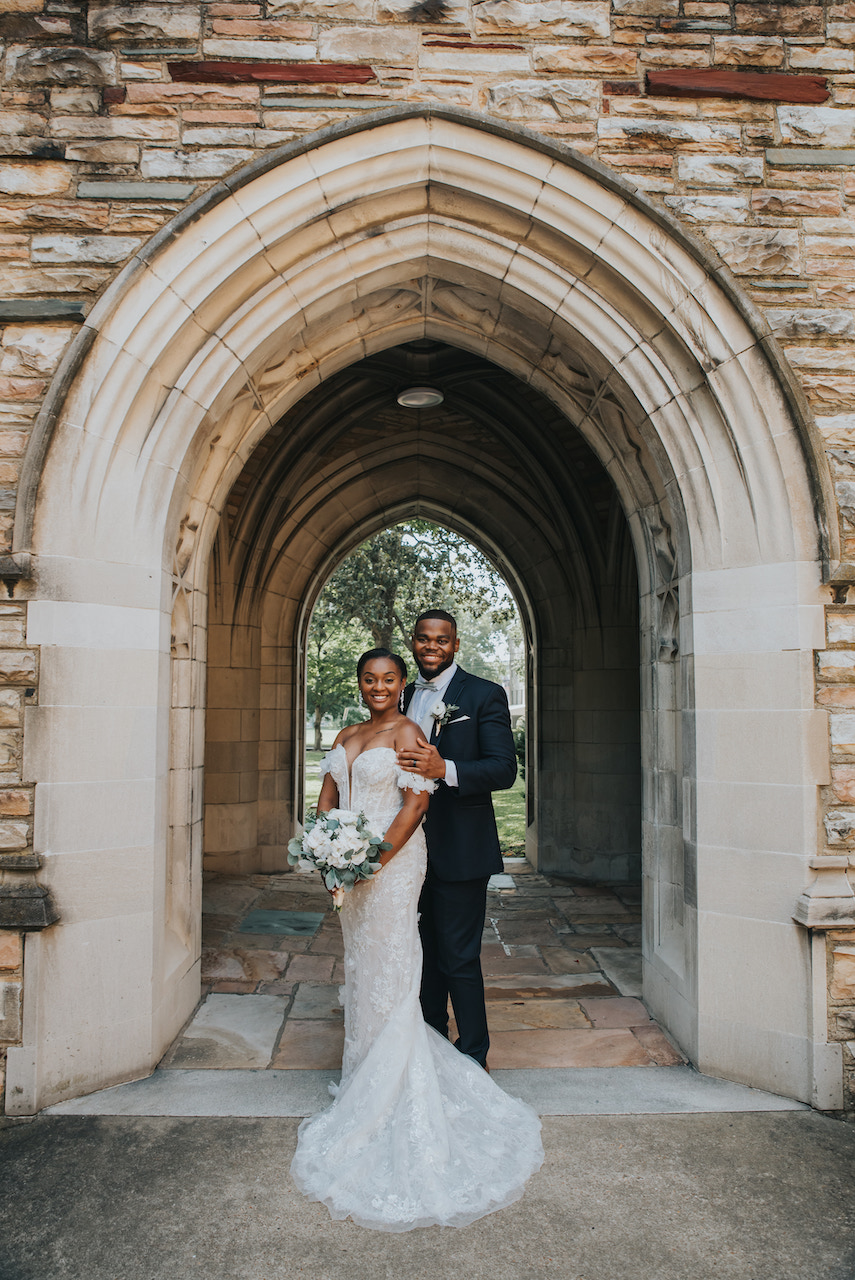 Do you have any shopping advice for future brides?
Keep an open mind! My gown was the complete opposite of what I went in wanting.
What was your favorite detail about your look?
The 3D flowers on my dress!
How did you feel when you knew that you #foundtheone?
I felt beautiful & elated!
Tell us about your wedding day!
Our day was super intimate with only immediate family.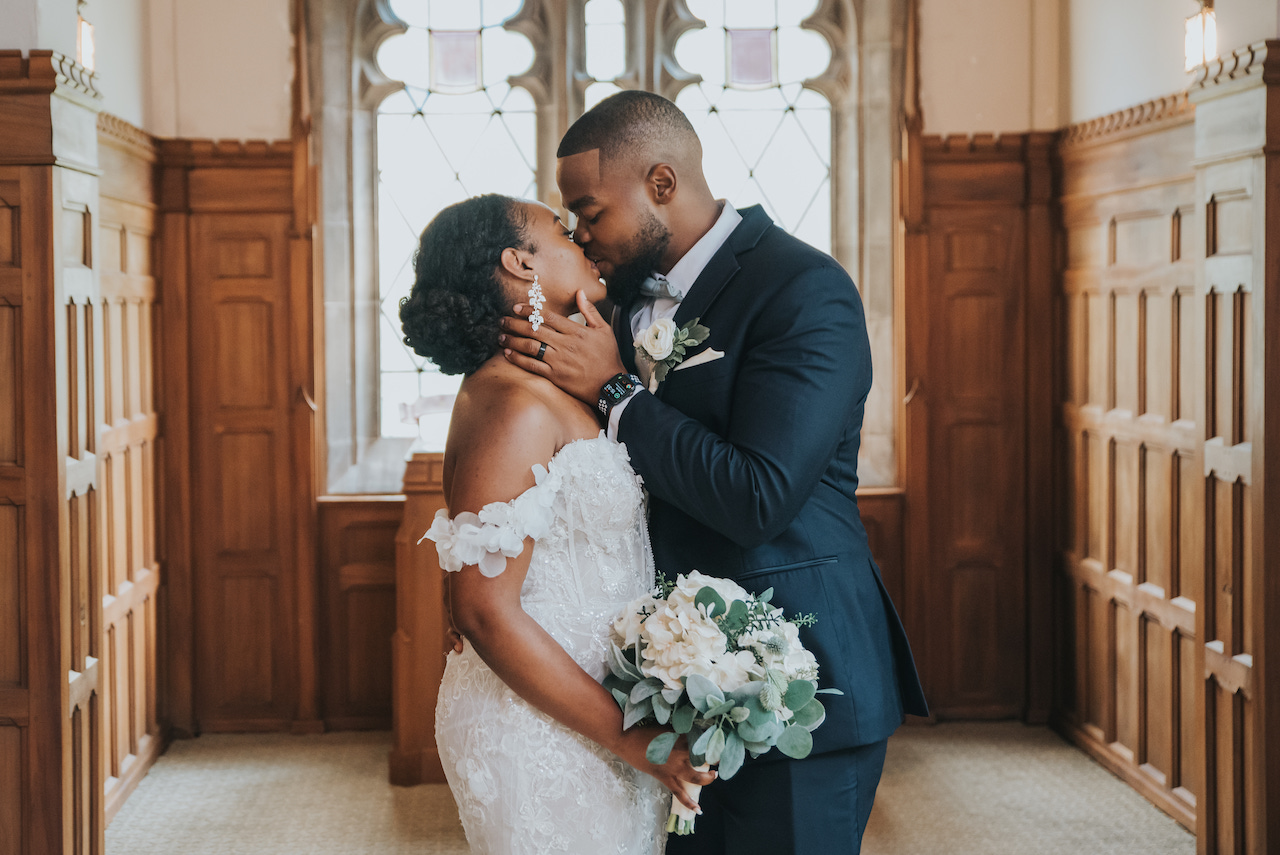 Did anything funny or unexpected happen?
My husband got so choked up that he couldn't say his vows! He said them to me once we were alone, just him and me.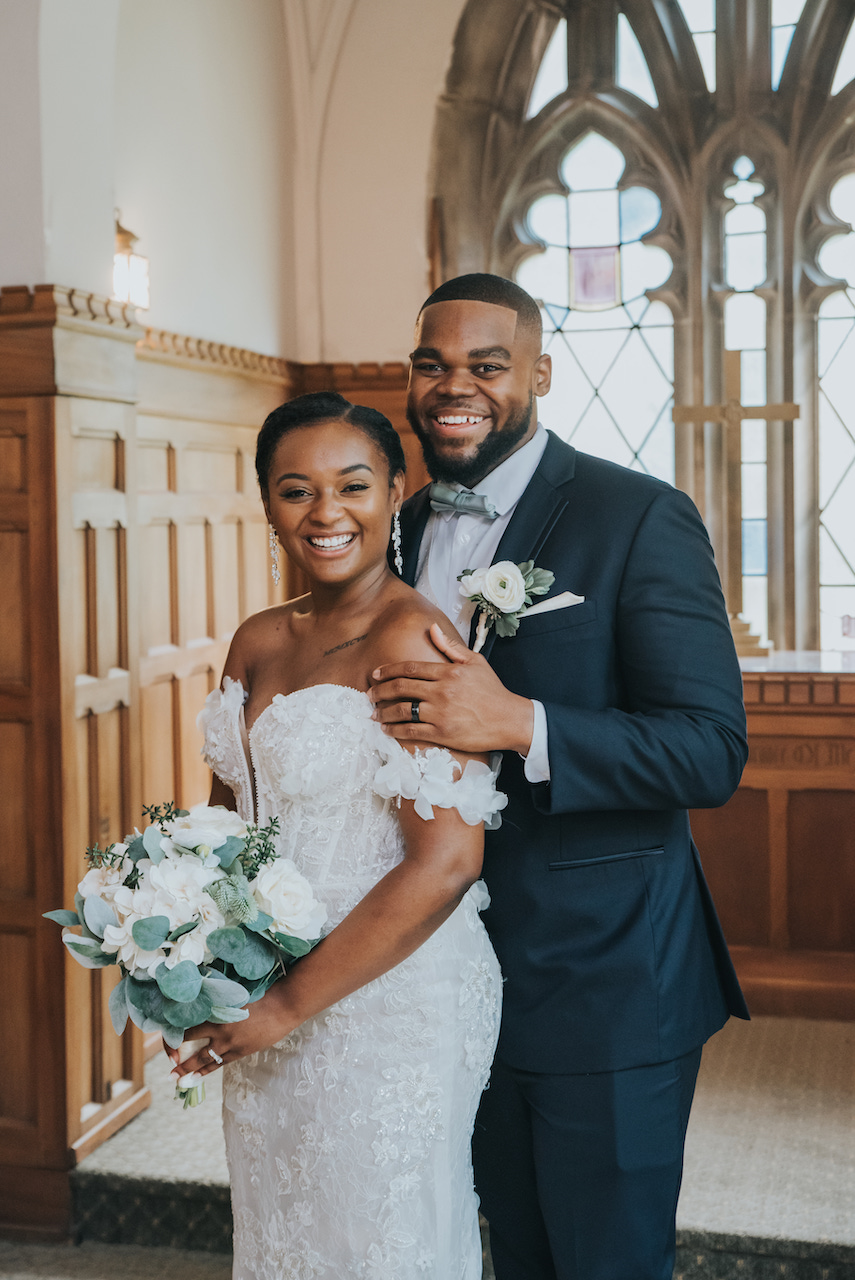 What was your favorite DIY or personal touch?
I did my own hair and makeup!
What did you do to stay stress-free on your wedding day?
I listened to upbeat, fun music.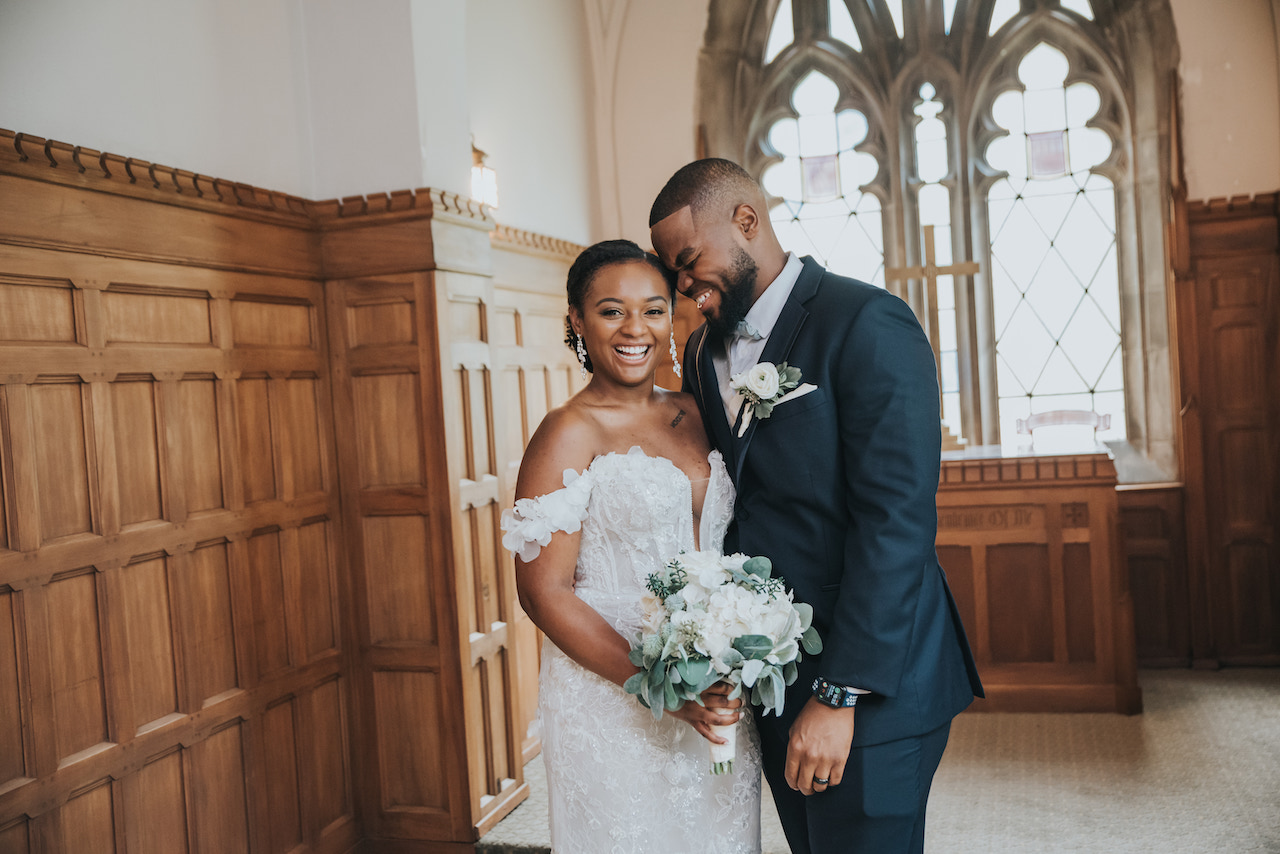 What's your best wedding planning advice?
Always keep your partner in mind and remember it's your day.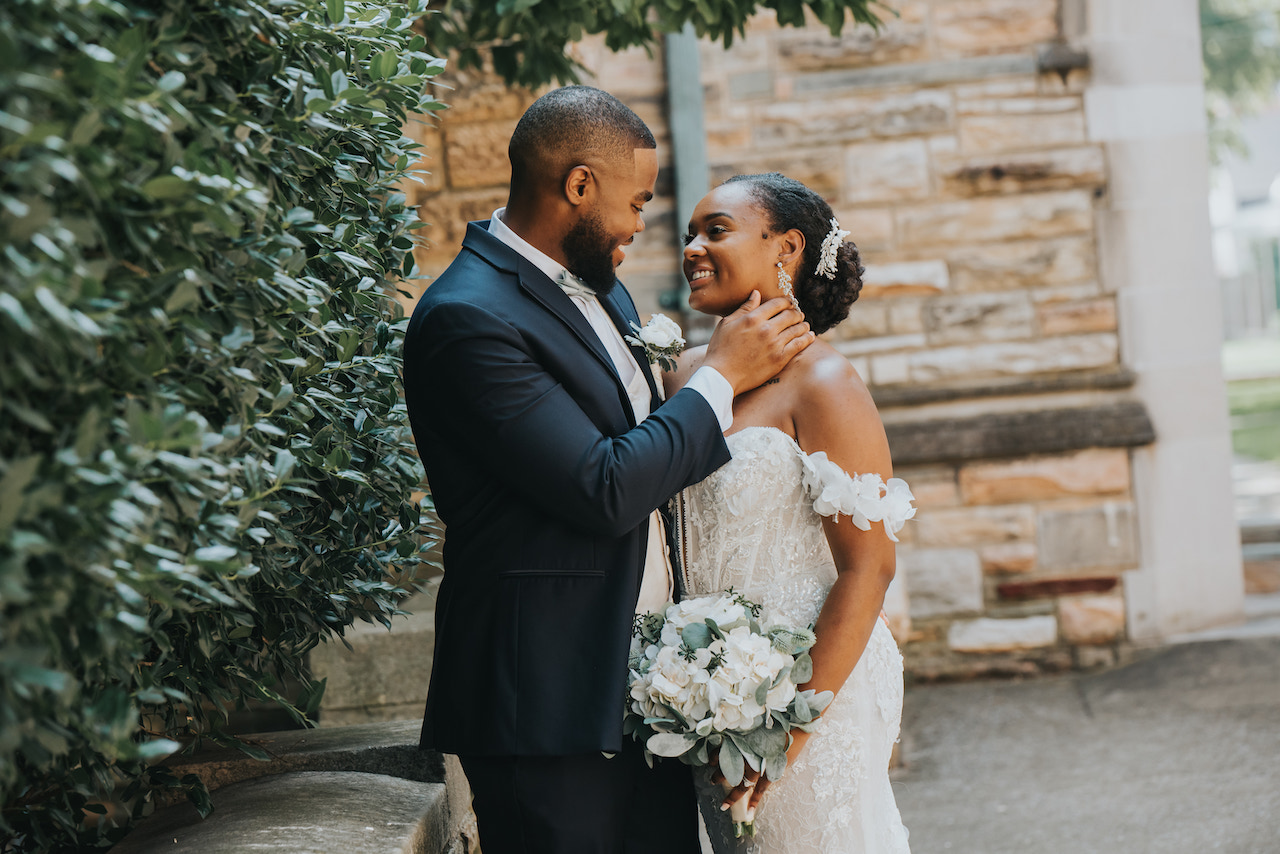 More Details:
Date: July 14th, 2021
Location: Nashville, TN
Wedding Dress: 3D Floral Applique Plunge Sheath Wedding Dress
Photographer: Elopements of Nashville
Love this intimate wedding in Nashville? Read more real wedding stories here!
We know how important your wedding day and special events are to you and we are doing everything in our power to serve you! You can shop with us 24/7 at davidsbridal.com or come see us at your local David's Bridal. Plus we are here for you to help guide you through your wedding planning! See tips for starting to plan your wedding at home, shopping for your wedding dress online with confidence, and more on the blog.
Planning a wedding? Sign up for our Diamond Loyalty program—it's free! Follow us on Instagram, Pinterest, and Facebook for more real wedding inspiration, or click here to book an appointment.
Related Posts: