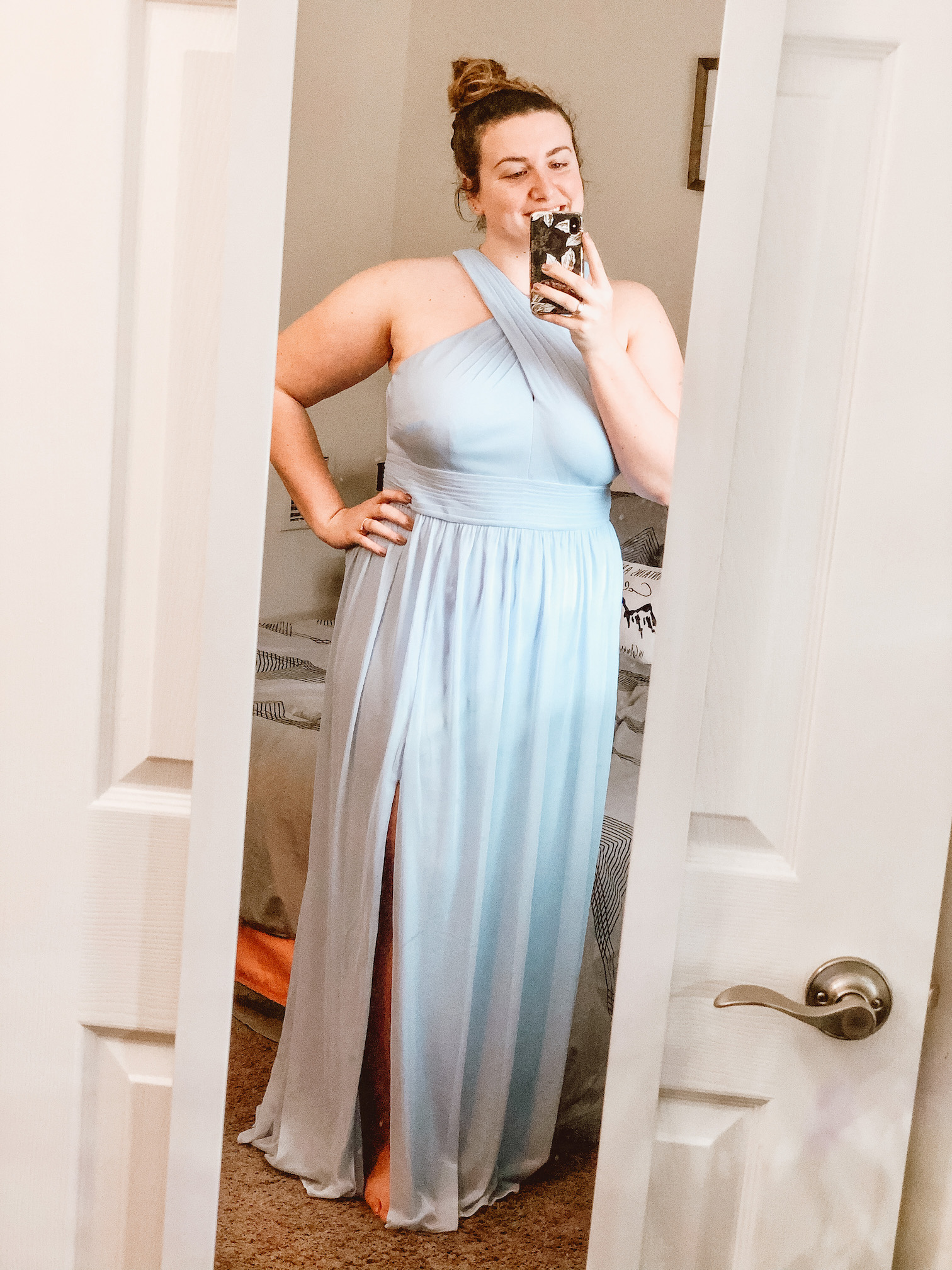 25 Mar

Tips for Virtual Bridesmaid Dress Shopping
How to host an at-home shopping sesh with your maids
Bridesmaids live all over – wondering what to do when you can't get the squad together to shop in person? Time to host a virtual inpso and try-on session! Honestly, what could be better than shopping at home in your PJs? So, call your gals, pour a drink, set yourself up somewhere cozy and get ready to find the one! Whether you're just getting started or are ready to try on your gowns, keep reading for ways to make the most of virtual bridesmaid dress shopping!
First, Decide on a Color
Before you get started with your girls, you will want to figure out your color (or colors!) With 60+ hues to choose from, it can be a difficult decision. If you already have your heart set on a color, great! If not, color swatches are a great way to see the shades IRL without fully committing and they ship for free. This is especially helpful if you are going for a mix and match party, to see how the colors look next to each other.
Set Up A Time
Get in touch with everyone in your bridal party to coordinate a time that works best for everyone. Whether you're planning to use FaceTime, Google Hangouts, or Zoom, be sure everyone is ready to go on the same platform beforehand (there's no bigger bummer than technical difficulties!). Consider setting up another chat, like Snapchat, Instagram DMs, or a group text message, to send links, screenshots, or anything that you can reference during the shopping session!. Designate one person — the bride or Maid of Honor, perhaps? — to lead the shopping session and share her screen so that everyone's looking at the same thing.
Find your Faves
Next, you'll want to create an account on davidsbridal.com so that while you're browsing, you can heart your favorites! This way, you'll be able to easily reference and edit your list after the virtual dress bridesmaid shopping is over. The bridesmaid style finder can help you discover the perfect look for everyone in your party. This will help guide you towards styles that match your wedding locale, wedding vibe, and dream dress details.
Be sure to keep an open mind and let your maids share their thoughts and feedback about each dress! It's good to understand and consider the preferences of your girls to make sure they all look and feel their best in the dress you choose for them. You might not land on a winner while you're on the call, so send a follow-up email or text to the group so everyone can vote on their favorites.
Choose a Winner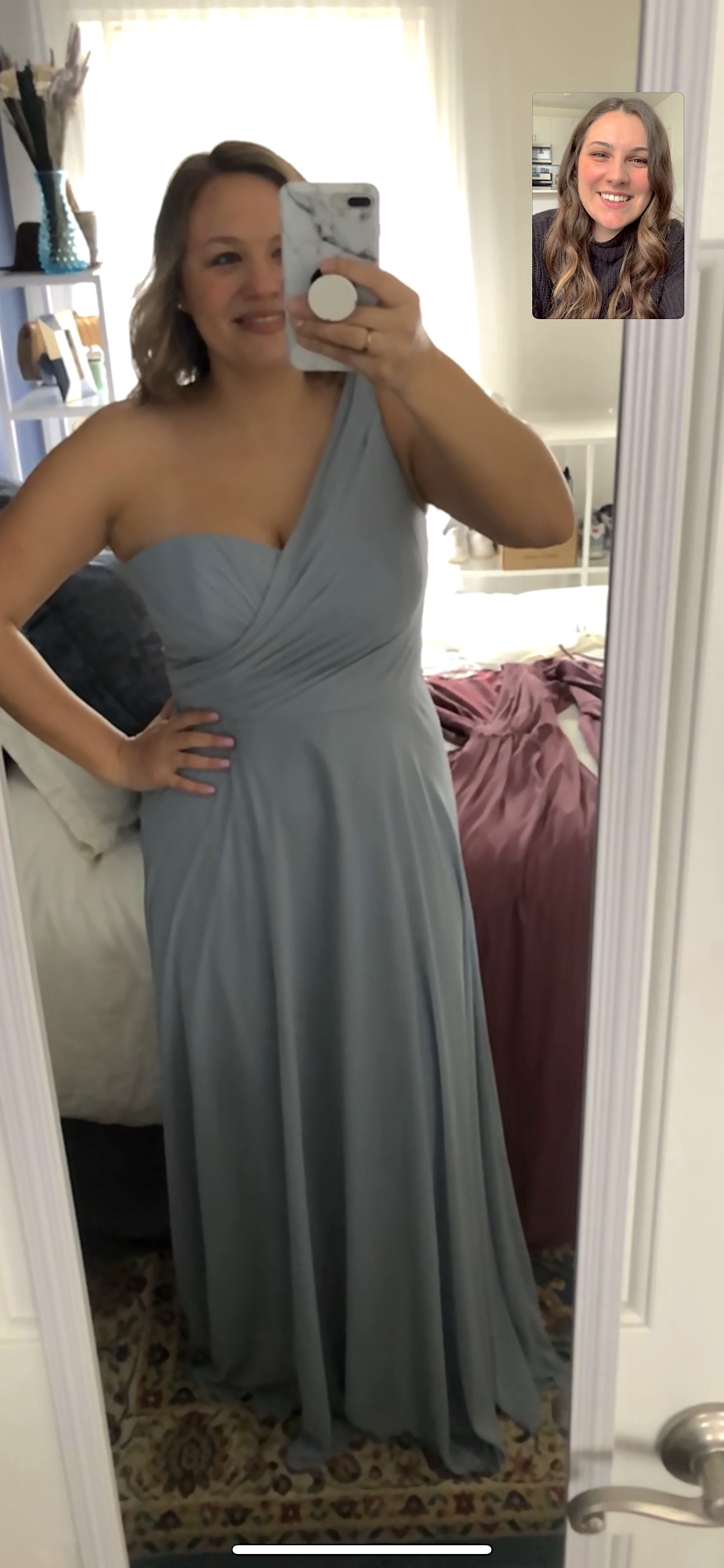 Finally, let the ordering begin! If you need help determining your size before you order, check out our post for tips for shopping at home with confidence! Once the dresses arrive, hop on video chat and see how the dresses look – whether it is one-on-one or getting the whole squad together again to narrow down to the dress (or dresses!). Once you know how the dresses look on each of your girls and you get their honest feedback, you can feel confident with making a final choice.
Stress-free shopping has never been easier! Turn this virtual bridesmaid dress shopping session into a fun girls night/happy hour/catch-up, all while checking off one more thing from your wedding to-do list. And, when you find a style you love, head to davidsbridal.com to shop!
Related Posts: