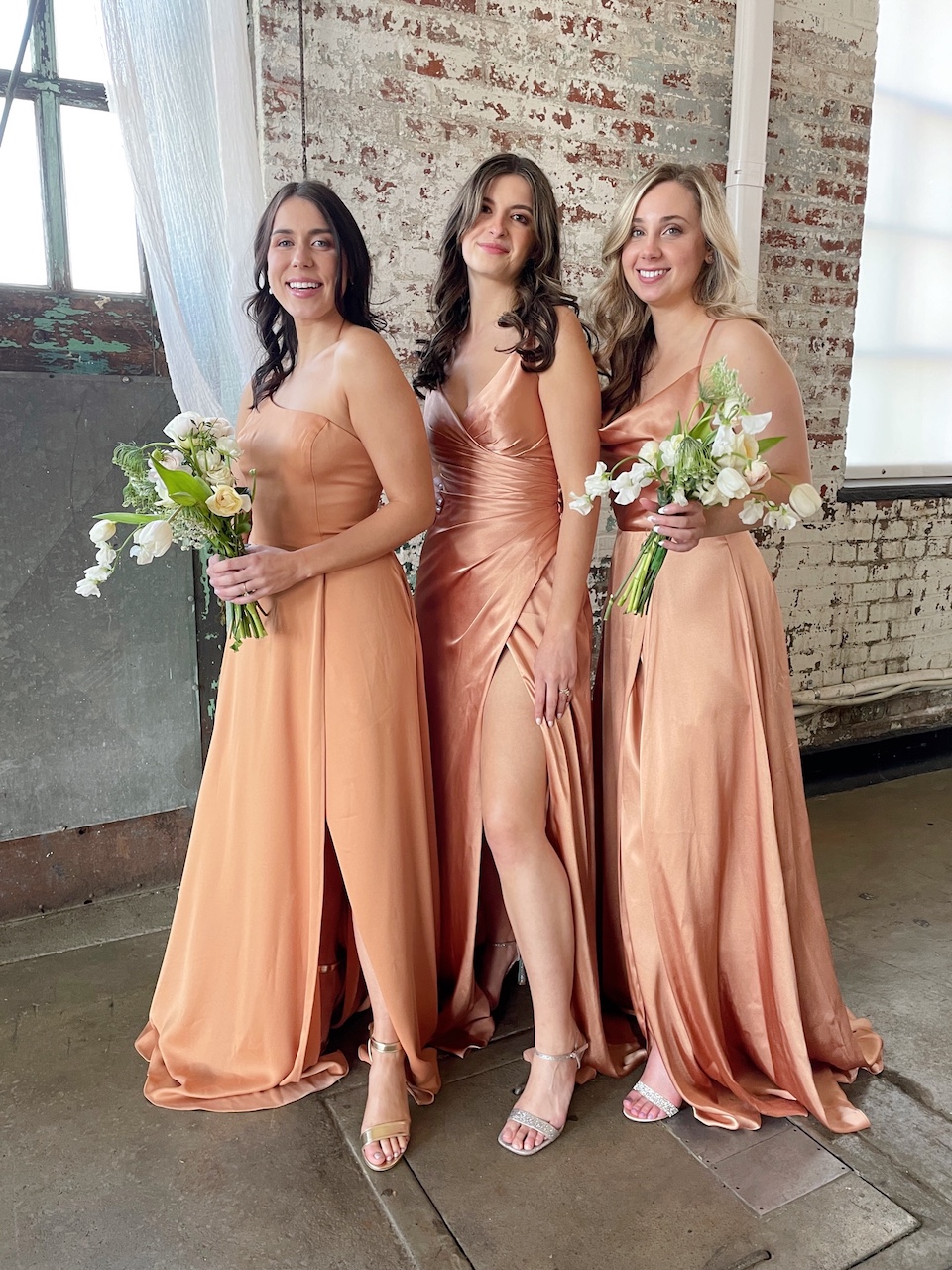 20 Jun

New Bridesmaid Color: Sundial
Usher In Golden Hour
Bring lush warmth to wedding day aesthetics with the latest addition to our bridesmaid colors: Sundial. These orange-toned bridesmaid dresses are inspired by sun-drenched landscapes; it feels both contemporary and grounded with a boho-inspired touch. Read on to see how you can incorporate this rustic hue into your big day with bridesmaid palettes we can't get enough of. 
Style F20169, GS290017, GS290035 in Sundial
Terracotta Tones
Style F20131, F20134, F20135 in Sand & Style F20064 in Sedona
Sundial is the perfect starting point for a complementary palette that channels Southwestern scenery. Evoke canyon sunrises by mixing in Desert Coral, Sand, and Sedona. Plus, incorporate floral print F20365P for an unexpected take on natural clay hues that gives each blooming bridesmaid their time to stun. 
Gilded & Glowing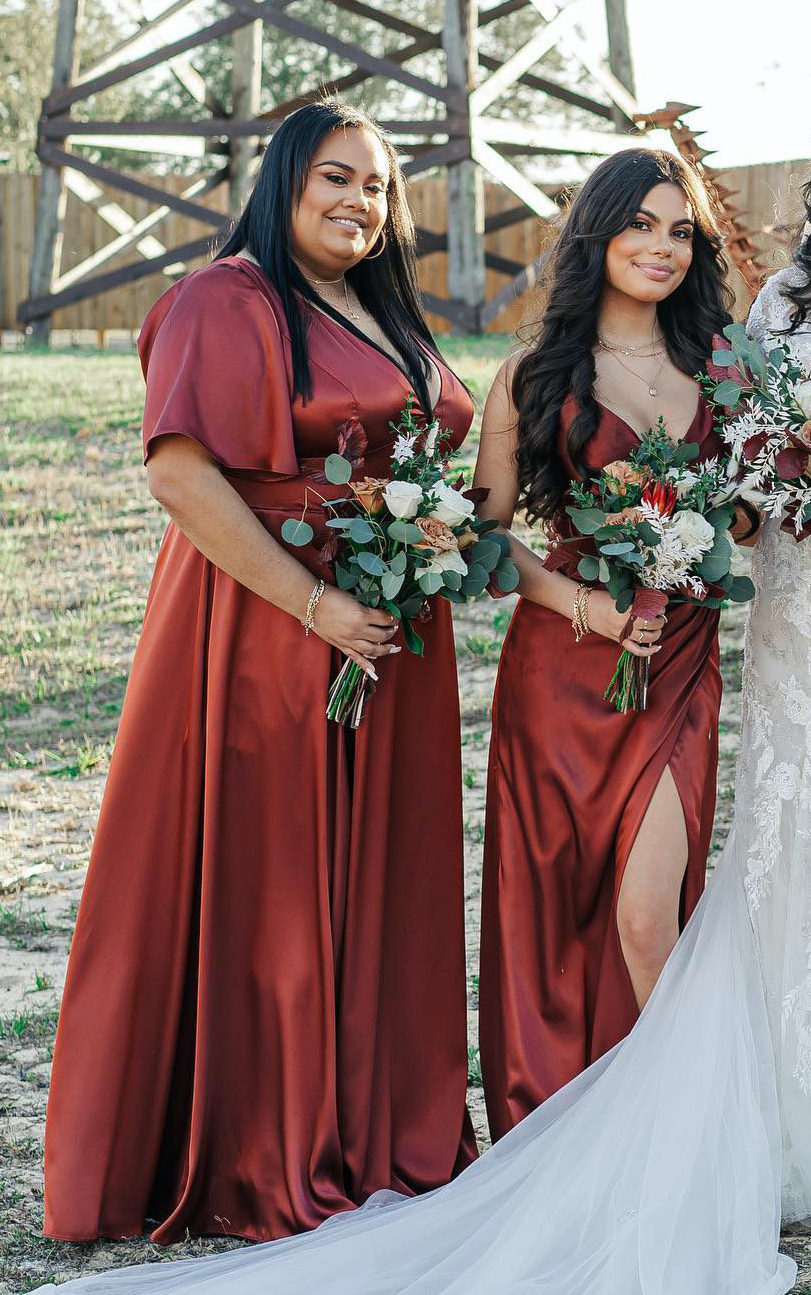 Style GS290034, GS290019 in Cinnamon & Style GS290020 in Golden 
Want a show-stopping palette that shines? Choose contrasting tones (and mixed materials, too!) that feel utterly luxurious and give every member of your party a moment in the spotlight. Cinnamon, Tawny, and Golden pair with Sundial to create an array of precious metals with modern polish. 
Golden Hour Hues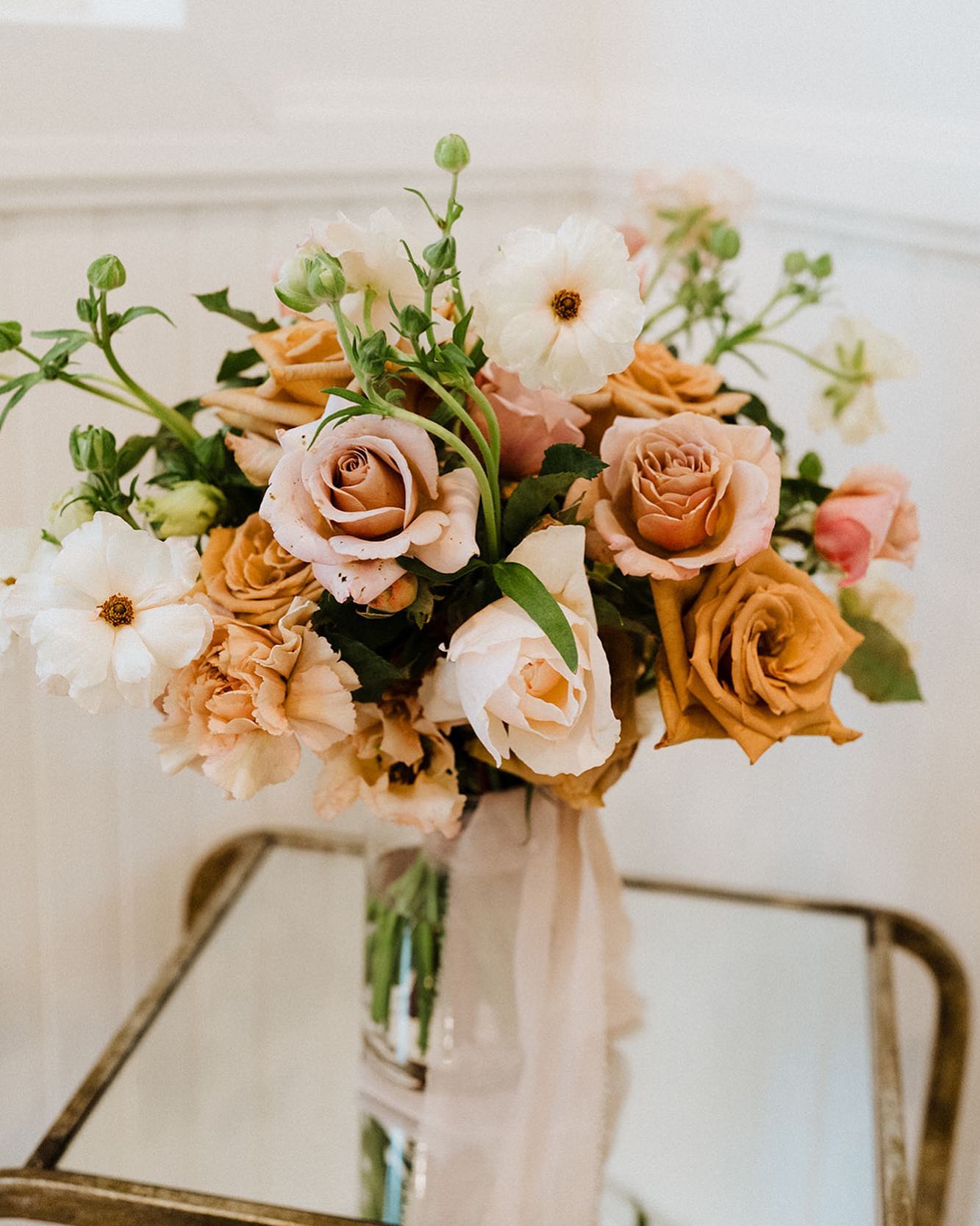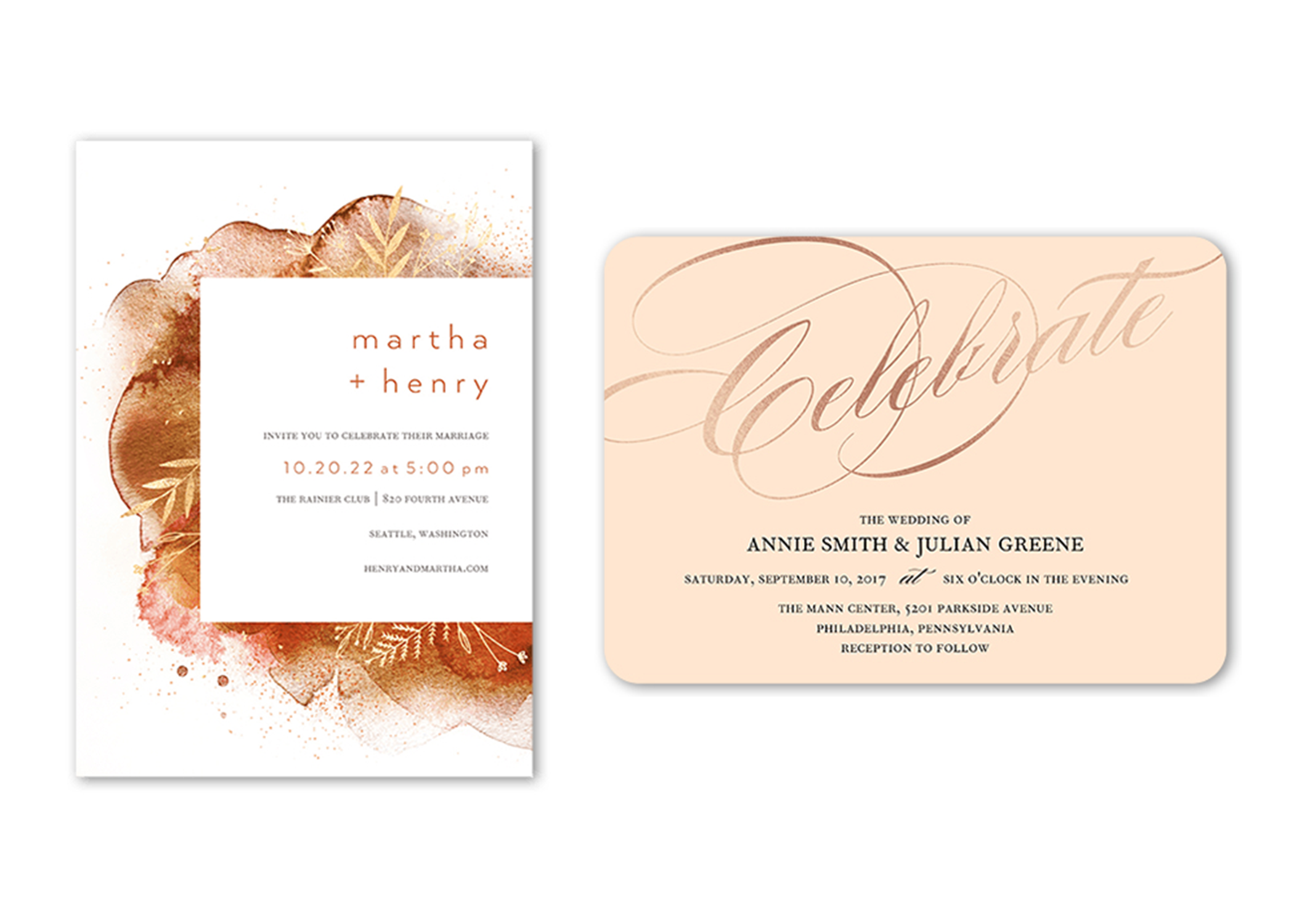 Left Invitation, Right Invitation
This new hue pairs perfectly with golden hour. Don't just stop at orange bridesmaid dresses, add hints of this new shade throughout your wedding for a cohesive color theme. From your venue to your invitations there is no limit on ways you can incorporate this new shade.
A desert-dwelling shade with rich saturation, our latest hue adds a dynamic look to wedding day details. Sundial bridesmaid dresses are available for special order online and in-stores now! Want to see more bridesmaid colors? Check out our newest addition: Eucalyptus. 
Planning a wedding? Sign up for our Diamond Loyalty program—it's free!—and find local wedding vendors. Follow us on Instagram, Pinterest, Facebook  and TikTok for more wedding day inspiration, or click here to book an appointment.
Related Posts: