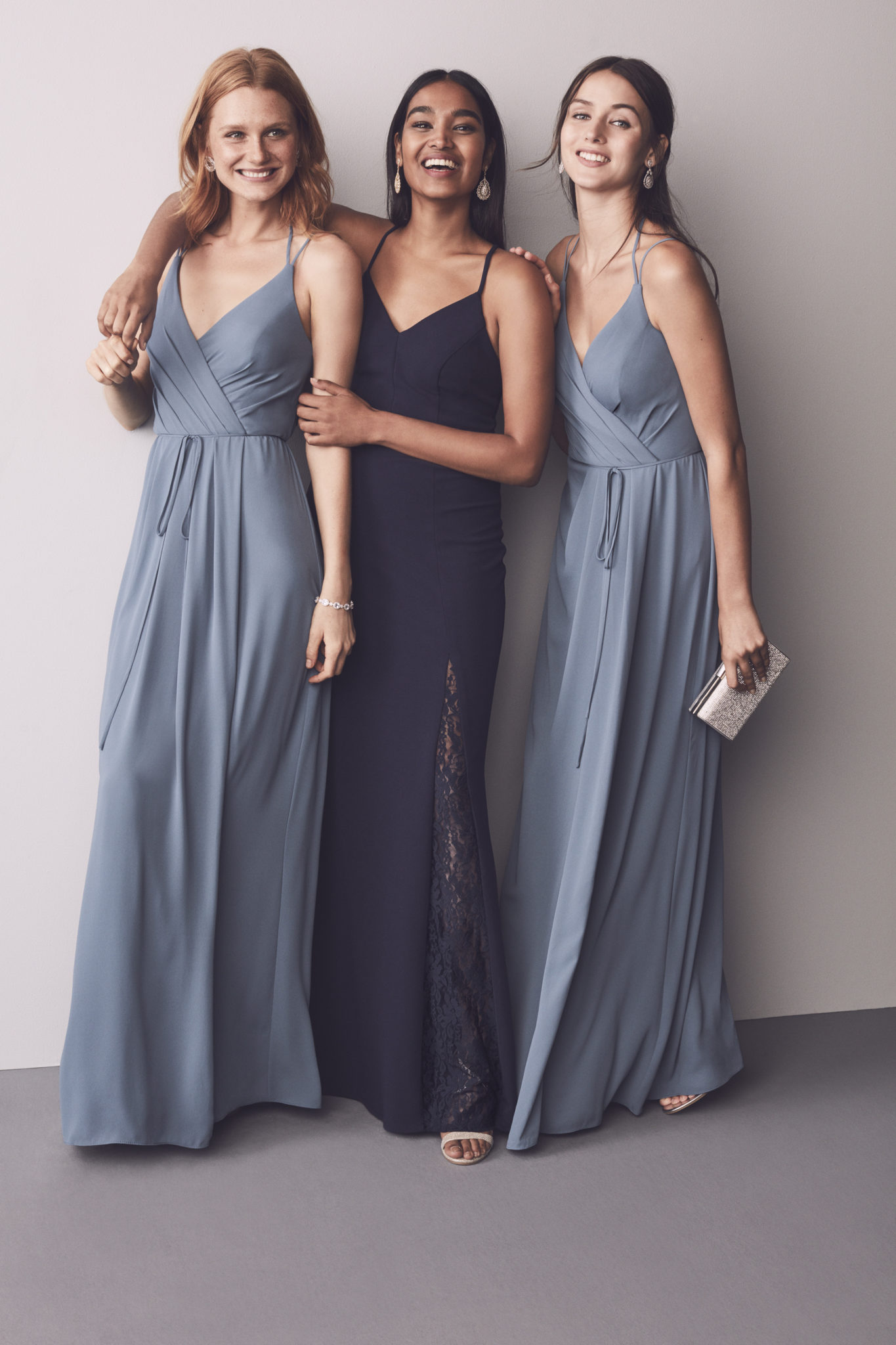 19 Sep

Tips for Making Your Maid of Honor Stand Out
Because your number 1 gal deserves an extra-special look.
It's no doubt that every girl you ask to stand by your side is important to you, but it's your MOH who shines a little brighter than the rest. She has an important role in your life and is there to help with wedding planning, so a unique look is just one way you can say thank you. Making your maid of honor stand out shows her just how special she is and makes sure everyone else knows it, too! Keep scrolling for some of the ways you can style your MOH.
Unique Dress
Photo by Ivy Weddings
Do you want your bridal party to be uniform with a subtle twist for your MOH? Let her choose her own dress style in the same color as the rest of your bridesmaids. Our lace and mesh bridesmaid dresses are perfect for mixing and matching!
Dedicated Color
Photo by Rebecca Renner Photography
Let your MOH choose a hue that speaks to her, while still complementing the rest of the 'maids. Opt for colors in the same family, like Quartz and Plum, Wine and Petal, or Ice Blue and Marine, for the prettiest effect. Explore our occasion dress offering too for even more dresses to choose from!
Stand Out in Sparkle
Go for bold and really make your maid of honor shine in a sequin dress! A sparkly style makes a statement and calls a little extra attention to the girl who wears it, perfect for making your maid of honor stand out.
Visit our maid of honor guide for all you need to know about making your maid of honor stand out and other tips for celebrating your best girl! Plus, book your bridal party appointment to pick your palette and your styles!
Related Posts: