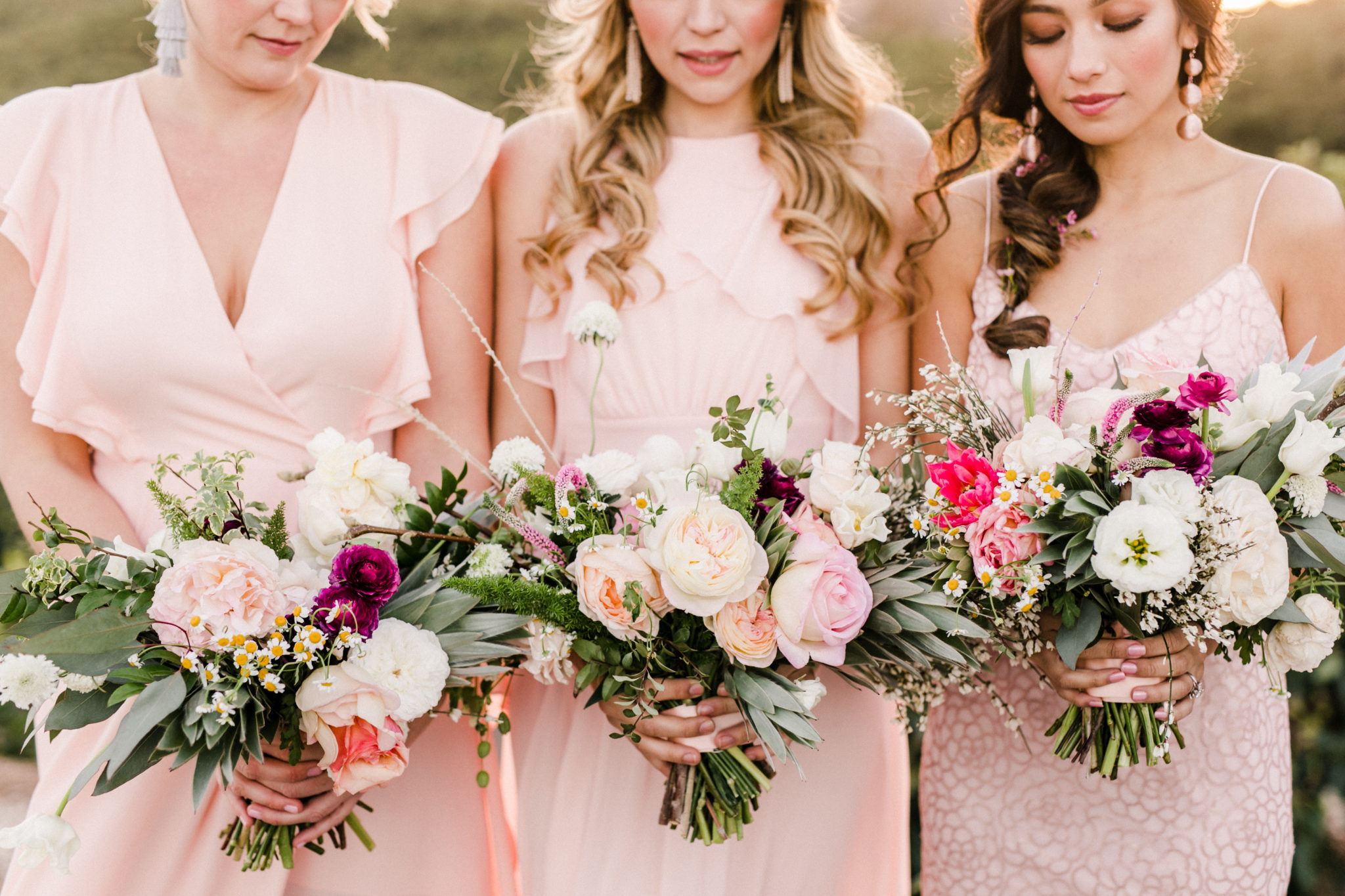 24 Jan

Beautiful Bridesmaid Looks for Less
Three looks to love featuring bridesmaid dresses under $100!
Anyone who's been a bridesmaid will tell you that as much as it's an honor, it's also a bit of an investment. While the bride wants her bridesmaids to look like a million bucks, that doesn't mean there aren't stylish and affordable dress options. In fact, our Reverie bridesmaid dresses offer a curated assortment of modern bridesmaid dresses under $100 (some low as as $59.95 with David's Bridal Rewards)! The highly mix and match-able and easy to wear styles come in several popular colors and a wide range of sizes (0-26!). To give a taste of what Reverie bridesmaid dresses could look like IRL, we partnered with Green Wedding Shoes to create three dreamy looks – for less!
Rustic-Tropical
We've been crushing on both Rustic and Tropical wedding themes for a while and were surprised how these two themes combine with such beautiful ease. Why didn't we think of this sooner?! Flowy dresses with current details like ruffles and high necklines are fresh and flattering, while bouquets mixing tropical flowers and grasses with garden varieties are so unique.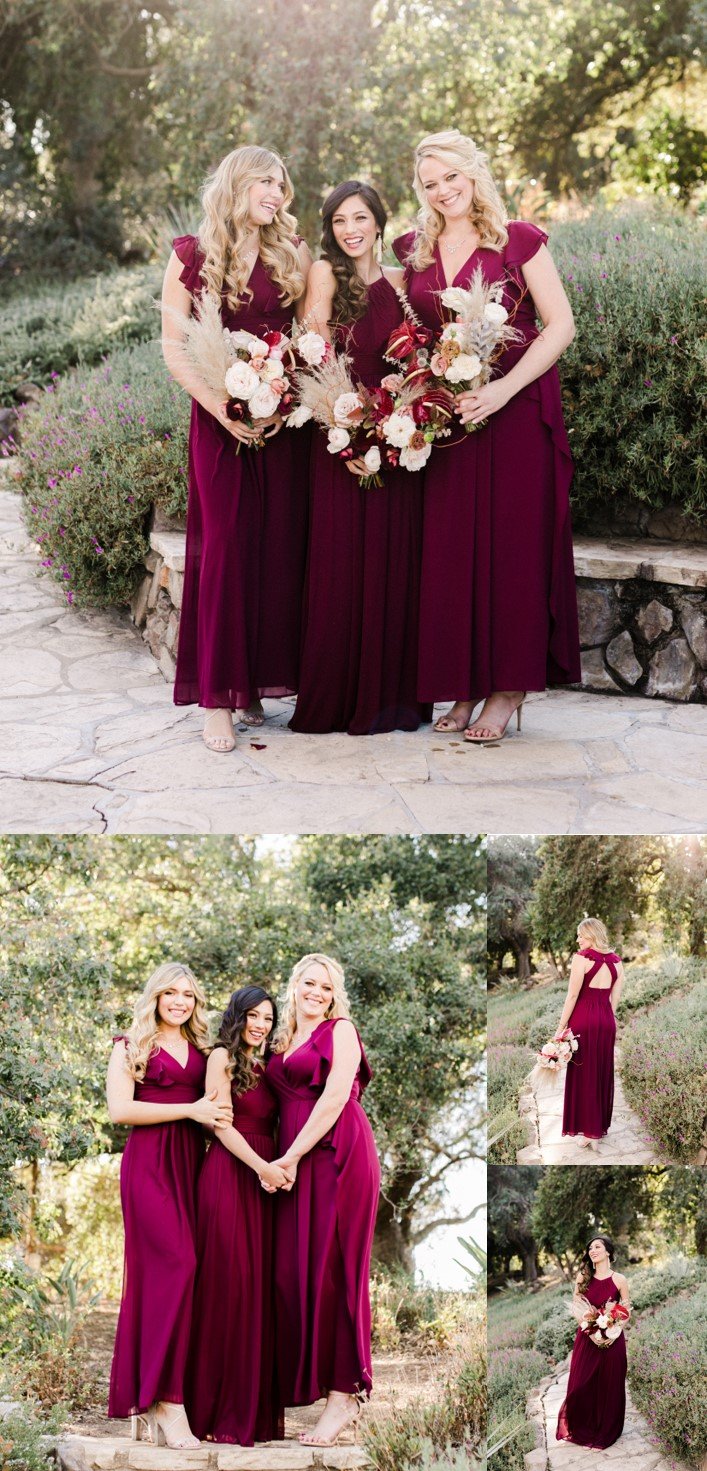 Effortless Glam
This look is truly luxe for less and easily transitions from a daytime ceremony to a more formal evening reception. The key to this winning formula starts with a dress in a deep hue, like navy blue. Next, choose a dress style that reveals a bit of skin, such as a keyhole neckline, off-the-shoulder or plunging V-neck. Finally, add some sparkly accessories. The result is effortlessly polished with a touch of glam.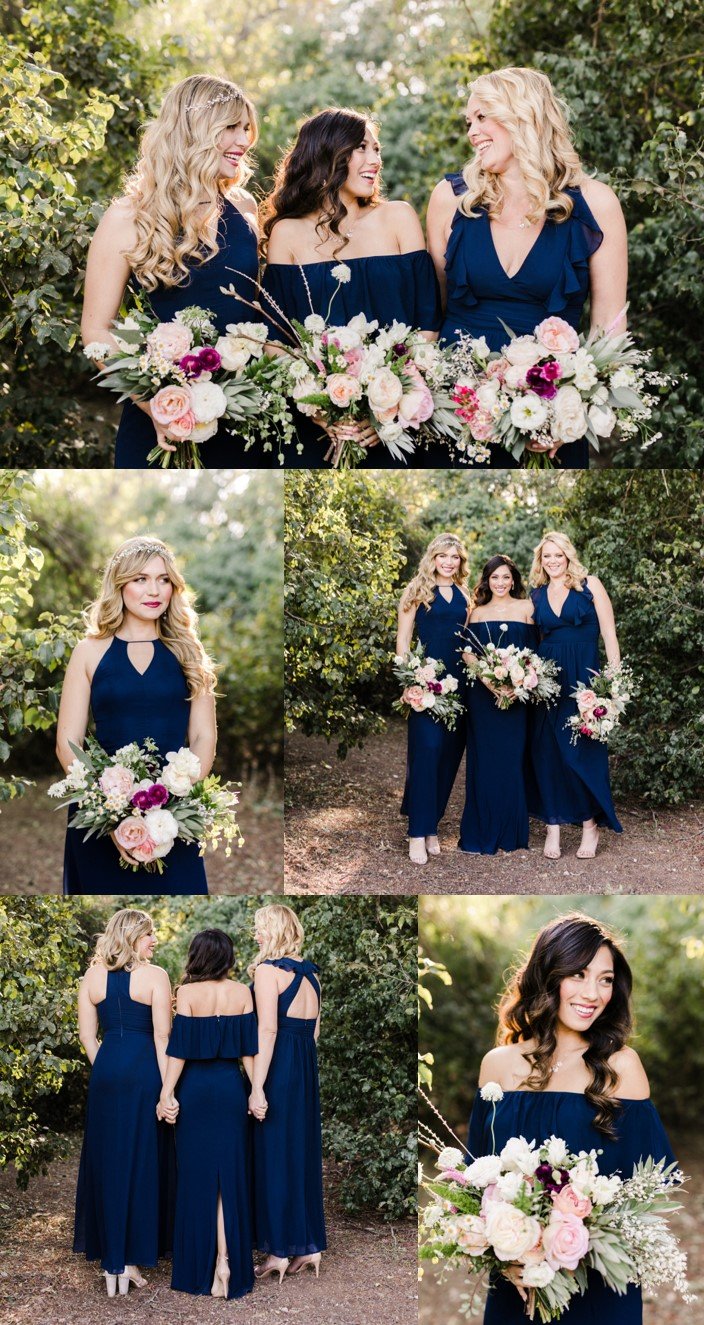 Modern Romance
Romantic and vintage often go hand-in-hand, which is why it's nice to see a more modern take on the romantic bridal party. A soft color palette, airy chiffon and feminine details fuel the romance but on-trend silhouettes, flutter sleeves, illusion skirts and allover sequins, give this look a trendy update.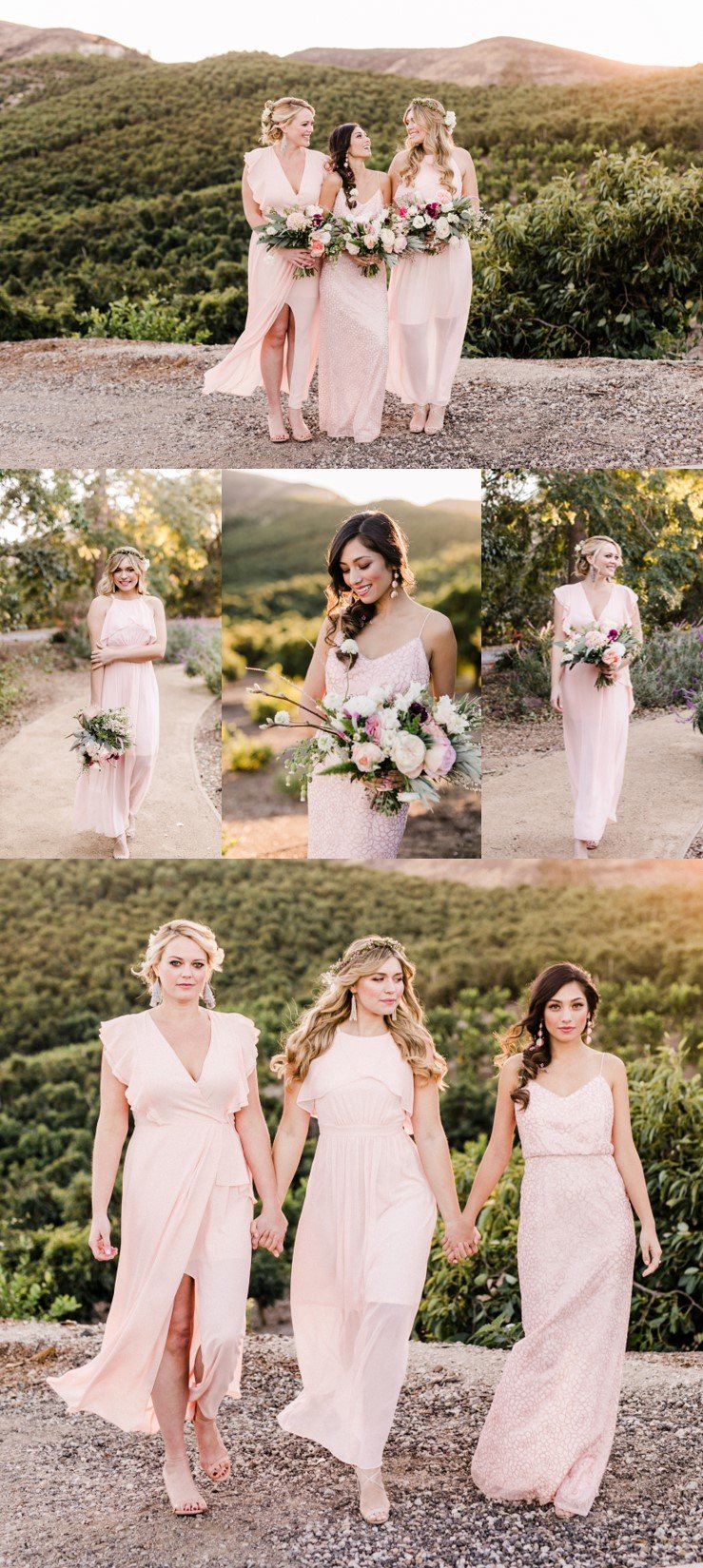 Did you notice that some of the same dresses were repeated in different themes? How's that for versatility? Reverie bridesmaid dresses are available exclusively online at davidsbridal.com and we're constantly updating the assortment. Which Reverie bridesmaid look do you like best? Shop our full assortment of bridesmaid dresses under $100 here!
Photography: Anna Delores // Art Direction: Green Wedding Shoes  // Florals: Revel Petals // Hair + Makeup: Mobile Bridal Salon // Venue: Quail Ranch Simi Valley, California USA
Related Posts: