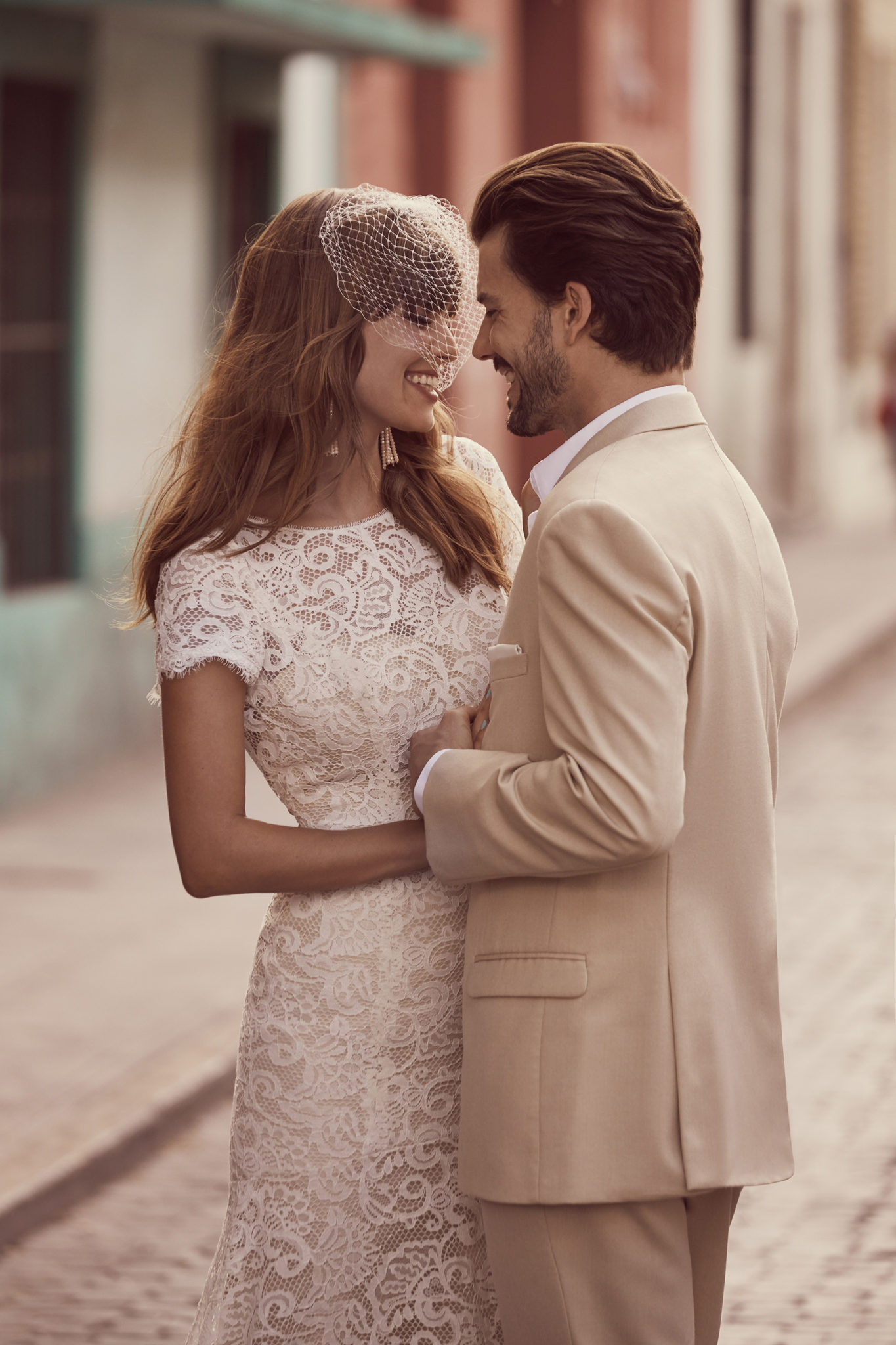 30 Jun

On Location: A (Faux) Destination Wedding
A playful photo shoot featuring casual wedding dresses for the free-spirited bride.
Each season, our creative team picks a new destination as the backdrop for the beautiful images you see on our website, social media, in our advertising and here on our blog! For fall? Mexico! We're sharing a first look at our most recent campaign shoot, and more importantly, our newest collection of wedding gowns and bridesmaid dresses. We started the series with a look at classic wedding dress from the David's Bridal Collection. Next up is an imagined destination wedding featuring casual wedding dresses from our Galina and DB Studio collections.
We brought our free-spirited and playful bride to the vibrant streets of the city of Merida. The sun-washed buildings and varied architecture provide a laid-back atmosphere for a breezy, fun-filled destination wedding. Throughout the shoot, our bride wears an assortment of lacy gowns and dresses suitable for a more casual affair. Paired with artisanal accessories and colorful accents, the looks reflect her eclectic personal style.
In the first scene, she's filled with excitement and anticipation as she steals an intimate "first look" with her groom before the ceremony. The bride wears a vintage-inspired lace wedding dress with short sleeves with a open back detail. It's almost like the bridal equivalent of a T-shirt! Note the groom's sneaks to match the relaxed vibe.
Next, our bride and her bridal party meet up with a band for a festive stroll celebrating the newlyweds. The bride wears a flower lace V-neck wedding dress with empire waist and the bridesmaids wear mismatched bridesmaids dresses in bold hues.
Finally, the bride waits for her groom by their getaway car in a plunging lace halter ball gown, ready to embark on their next adventure.
This shoot has us dreaming of a destination wedding! More behind-the-scenes featuring new wedding dresses and bridesmaid dresses from our Fall collections coming soon.
Related Posts: