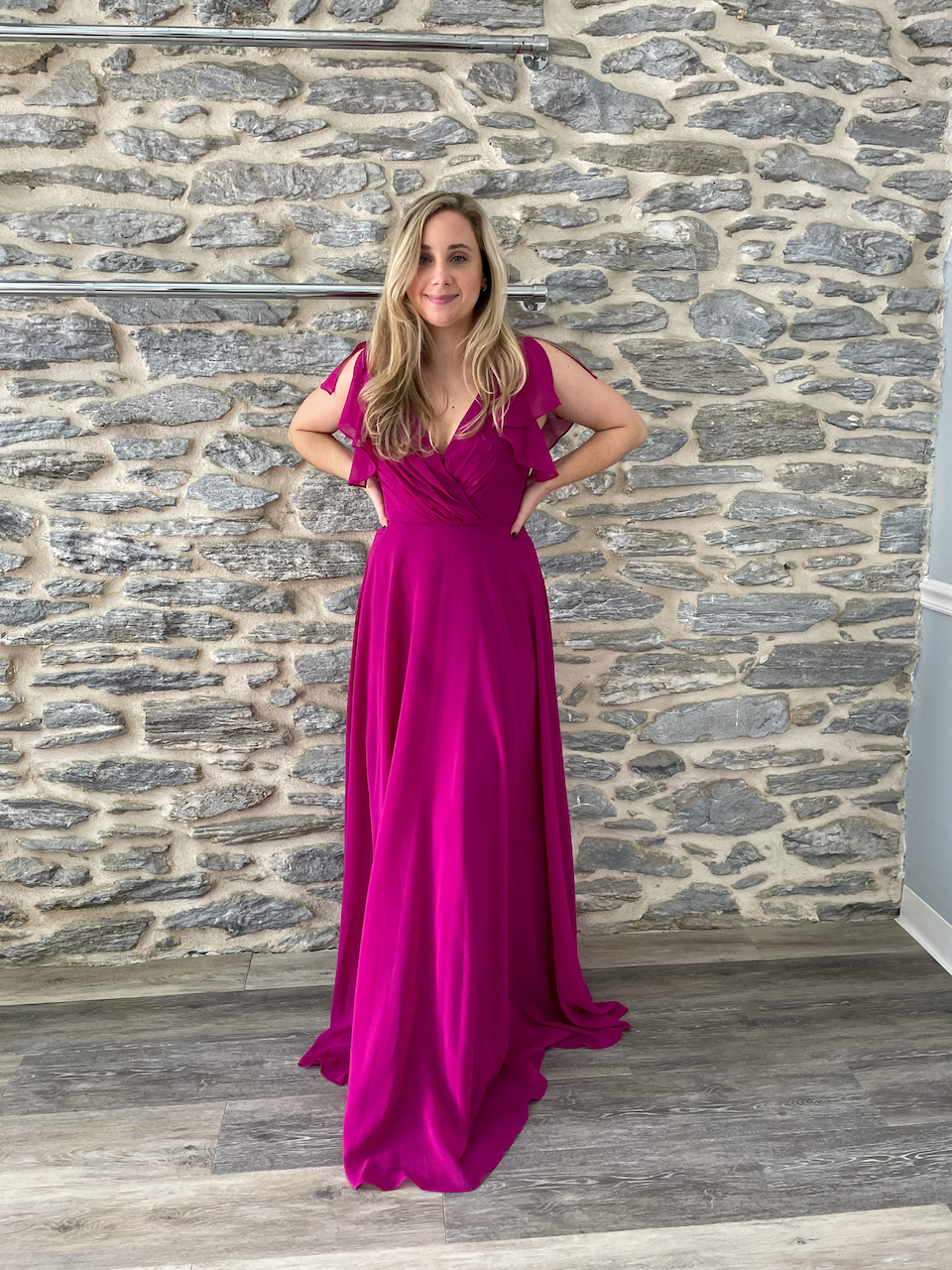 30 Nov

New Bridesmaid Color Alert: Wild Berry
A New Hue Bursting with Color
Make way for a bright new bridesmaid color: Wild Berry! This fun shade is the latest addition to the exclusive David's Bridal bridesmaid color palette. Wild Berry is bold enough to stand on its own but is also a beautiful addition to a mismatched aesthetic. Keep reading to learn two different ways to incorporate this new bridesmaid color Wild Berry into your wedding!
Style F20095 & F20227 in Wild Berry
Jewel Tones
Styles GS290035 & GS290034 in Sapphire & Style DS270043 in Cinnamon
Shop Sapphire, Gem, and Cinnamon Color Swatches
Dreaming of a jewel-toned color palette? Pair Wild Berry with our shades Sapphire, Gem, and Cinnamon to create a bridal party aesthetic reminiscent of your favorite gemstones. Simple bouquets made of white flowers and greenery will pop against these rich tones.
Shades of Purple
Style F20370 in Lavender Haze & Style F20095 in Plum
Shop Lavender Haze & Plum Color Swatches
Planning a spring wedding? Pair Wild Berry with purple-toned dresses in Lavender Haze and Plum for a fresh aesthetic that will pop beautifully against the green grass and sunny skies of the spring season.
Wild Berry bridesmaid dresses are available for special order online and in-stores now! Planning a wedding? Sign up for our Diamond Loyalty program—it's free! Follow us on Instagram, Pinterest, and Facebook for more real wedding inspiration, or click here to book an appointment.
Related Posts: