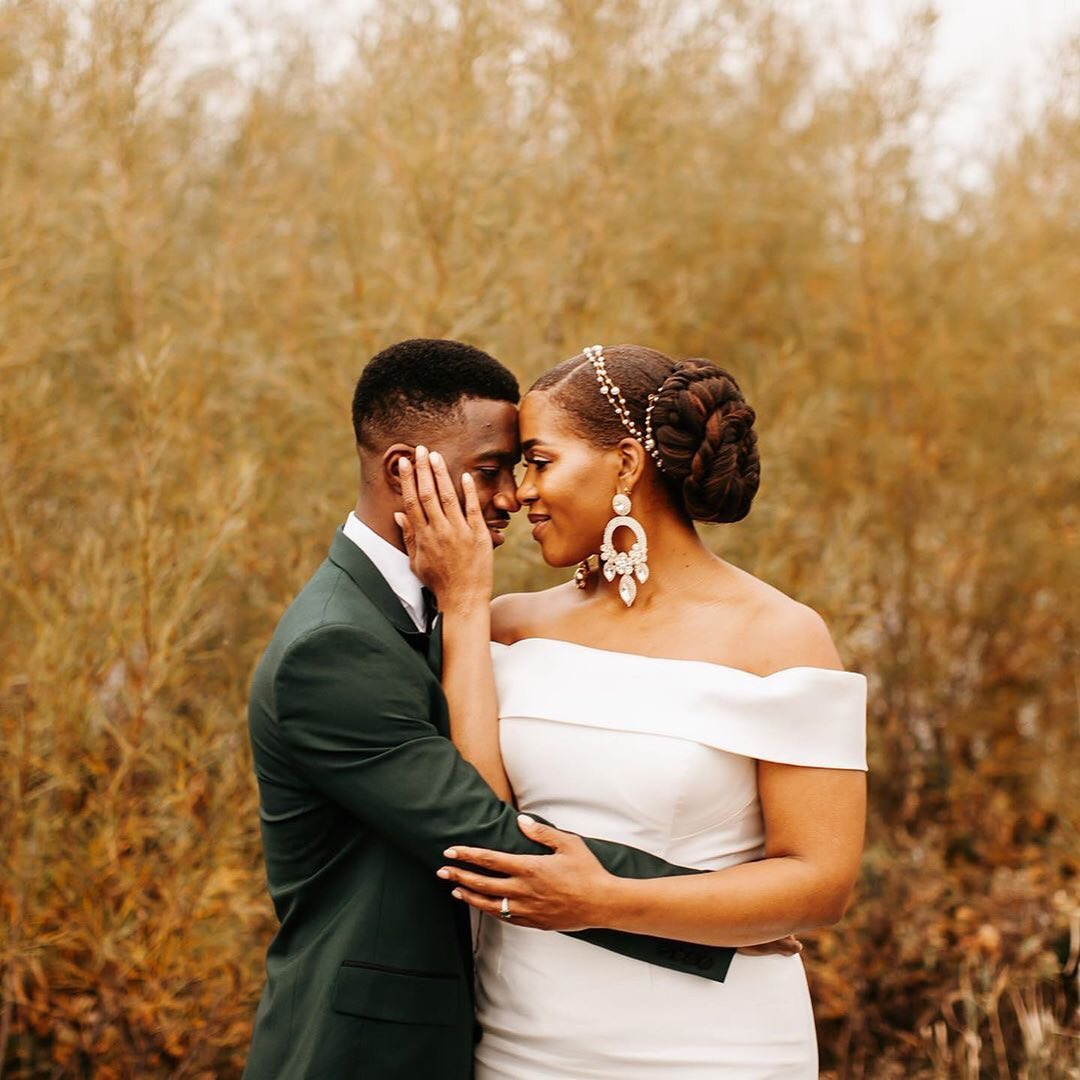 05 Nov

Modern Wedding Ideas
The ultimate guide to bringing your modern wedding to life!
Dreaming of a super chic affair? Showcase your refined style with a wedding that captures your love for all things minimal and modern! We're talking fresh designs, clean and crisp lines, and trendy touches! From the dress to the day of decor, here are a few ideas to add a modern spin to your wedding!
The Dress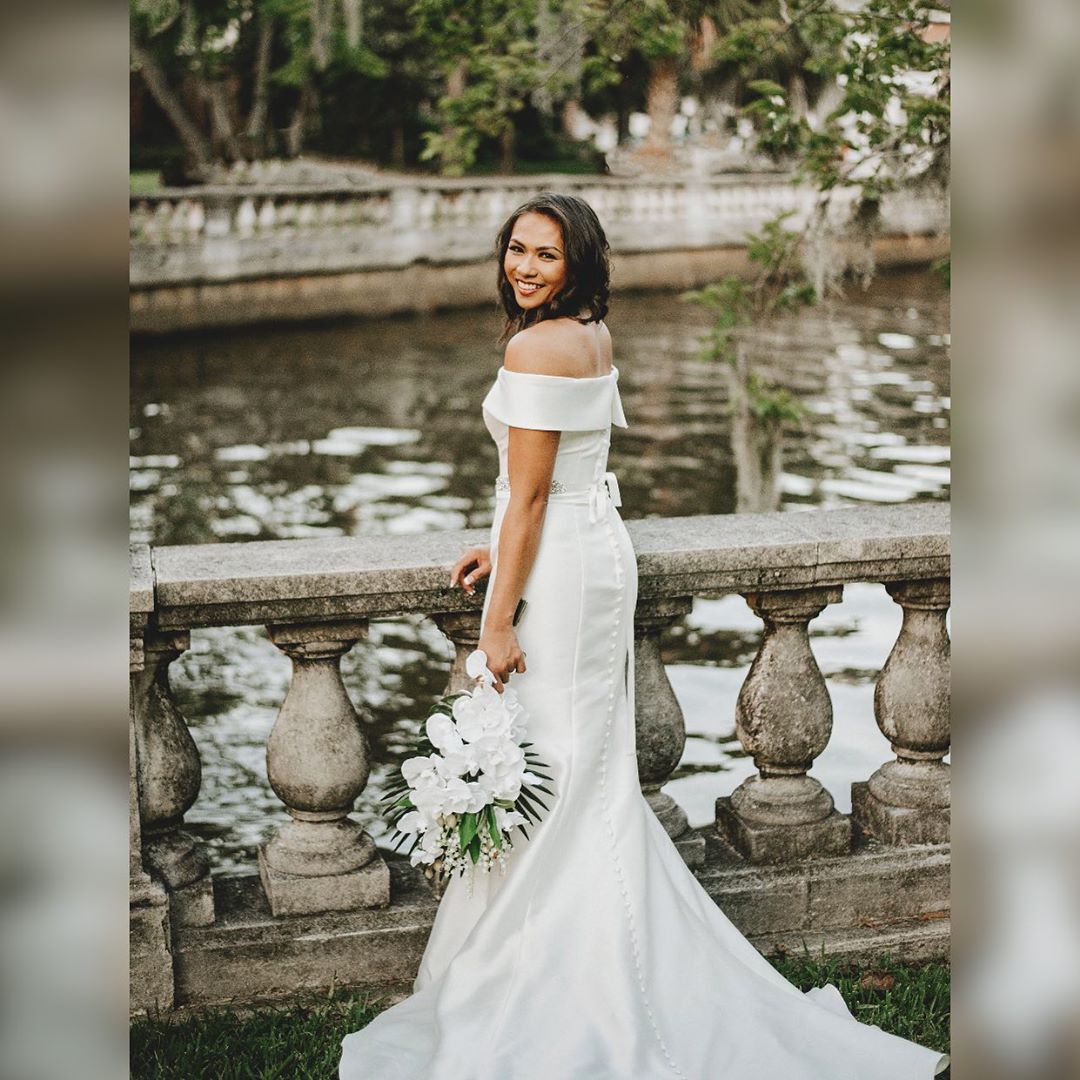 Styles WG3880, WG3997, WG4001, WG3990
Let your wedding day look be a nod to your affinity for modern designs. So, opt for clean lines, structured silhouettes, and minimalist details for a chic and contemporary look. Or, take your style to the next level with a crisp bridal suit for a trend-forward look! Look for fabrics like satin, crepe, and organza to help create structured silhouettes and subtle shine for a luxe look.
The Flowers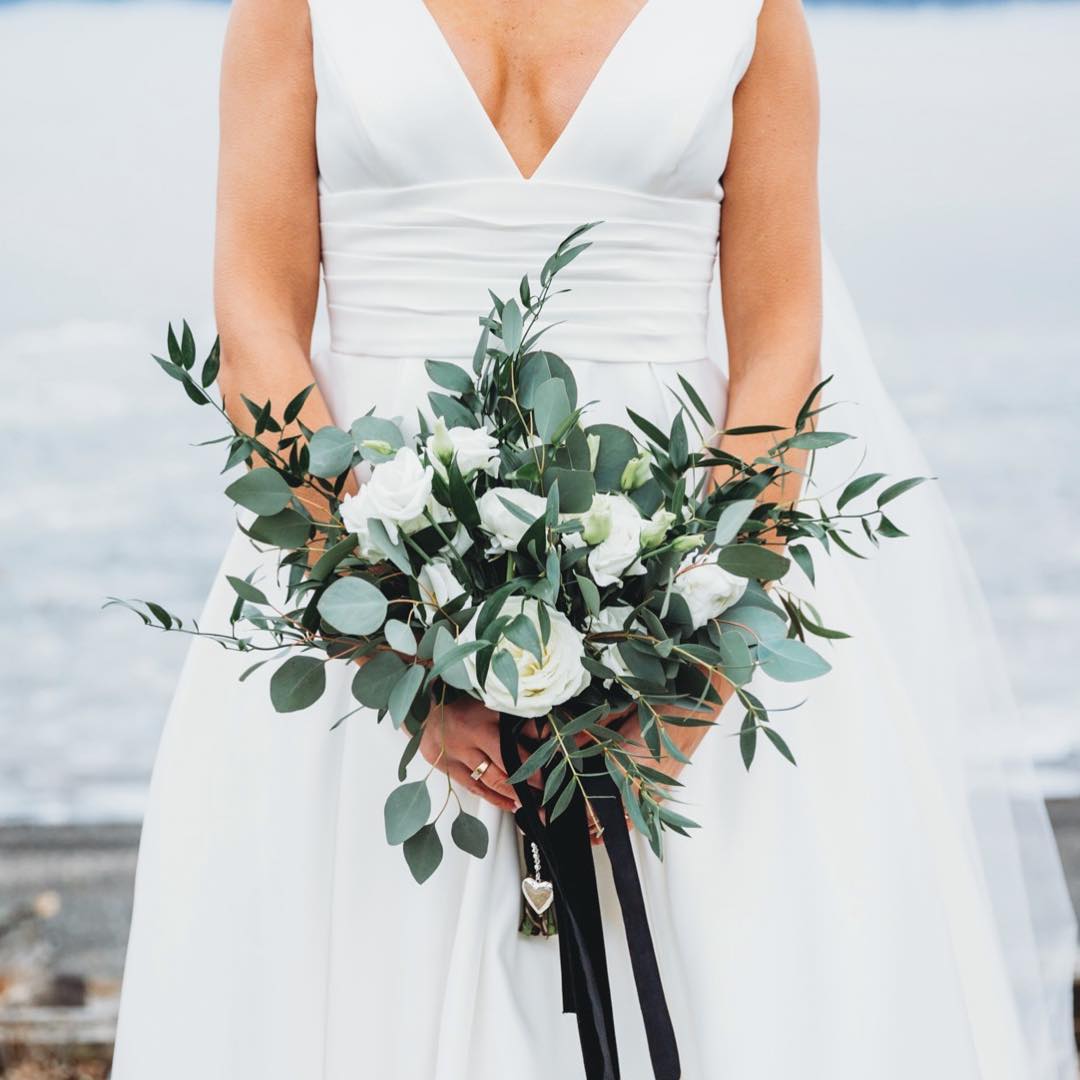 One way to turn your wedding day into the epitome of contemporary chic is with your flowers! Use arrangements blooming with white roses, fresh eucalyptus, and other fresh, green blooms for a not-so-traditional bouquet! These lush accents will pop against the all-white background of your gown for a result that's fresh and elegant! Also, consider also incorporating floral arrangements that tie back to your bridal bouquet throughout your venue to elevate the space!
The Venue & Decor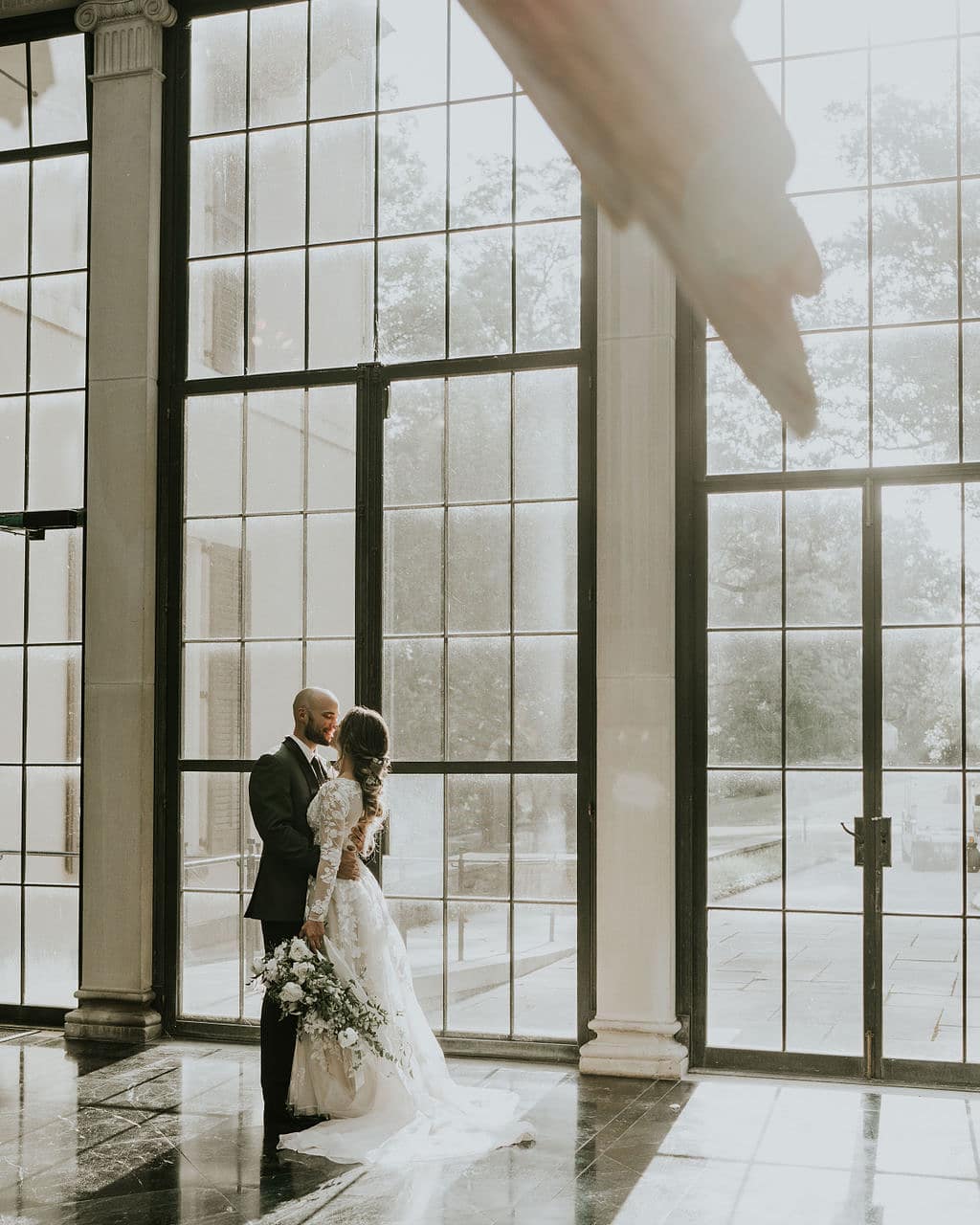 The modern wedding trend is all about minimalism and the right wedding venue will embody that aesthetic. Clean lines, heightened ceiling, and a refined feel of your space will really lend itself to your modern bridal style. Keep to a neutral color palette and let your key design details do the talking! Think eye-catching floral centerpieces, thoughtful tablescapes, and personalized decor.
The Color Palette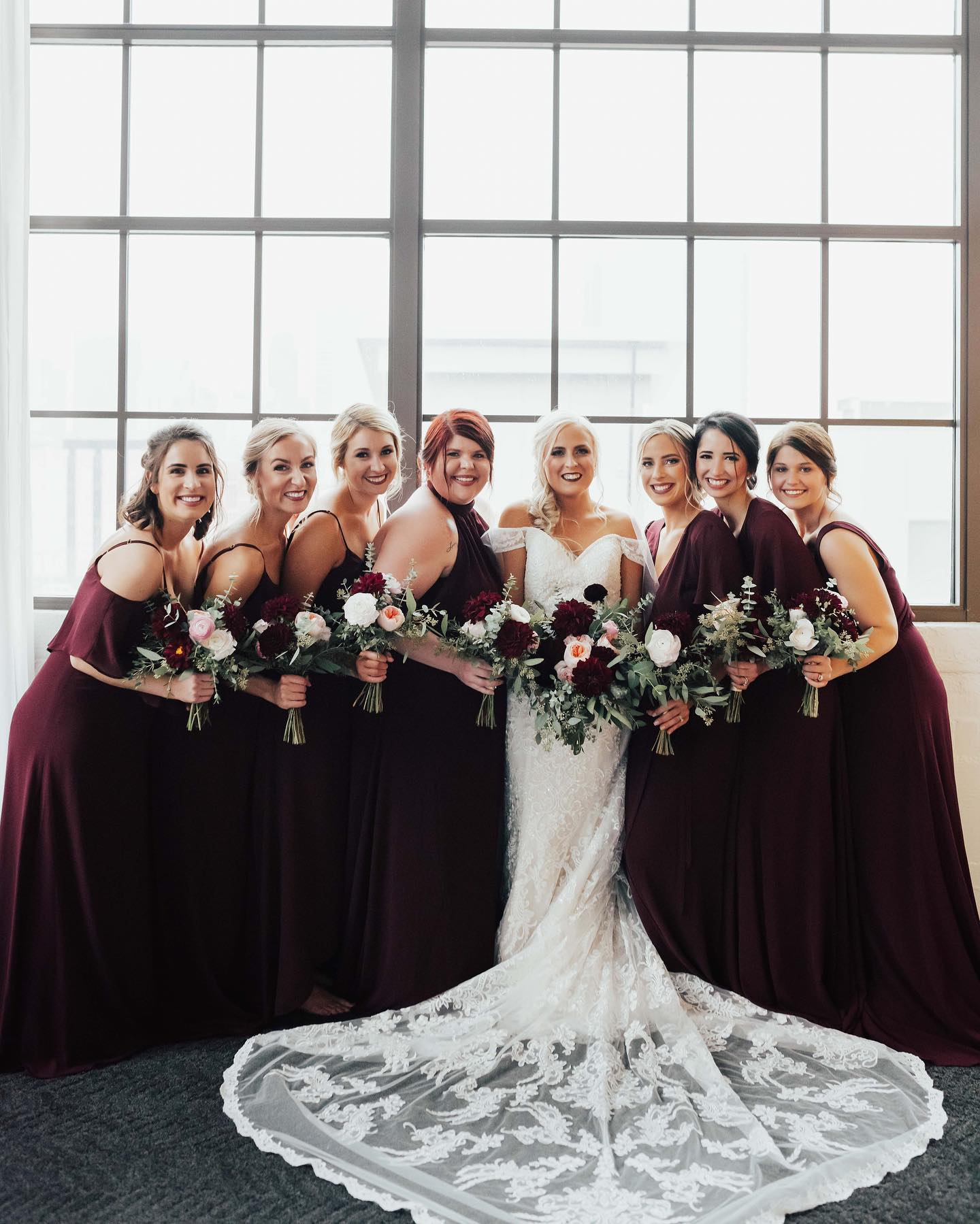 Shop bridesmaid color swatches
Neutral bridesmaid dresses make a sophisticated statement and are always complementary to the bride. And who says bridesmaid can't wear white? Ivory bridesmaid dresses exude pure elegance and create an ethereal look that makes for a stunning photo op. Pepper in bolder colors like jewel-tone shades of Wine, Marine, or Gem for a timeless look. Or, incorporate shades of Biscotti, Mystic, and Black for the ultimate black-tie approved party. Pair one of these hues with sleek silhouettes and satin fabrics like the bride, for the ultimate modern bridal party.
Are these modern wedding ideas inspiring you to plan your own? Shop in-store at your local David's Bridal or online at davidsbridal.com!
Related Posts: