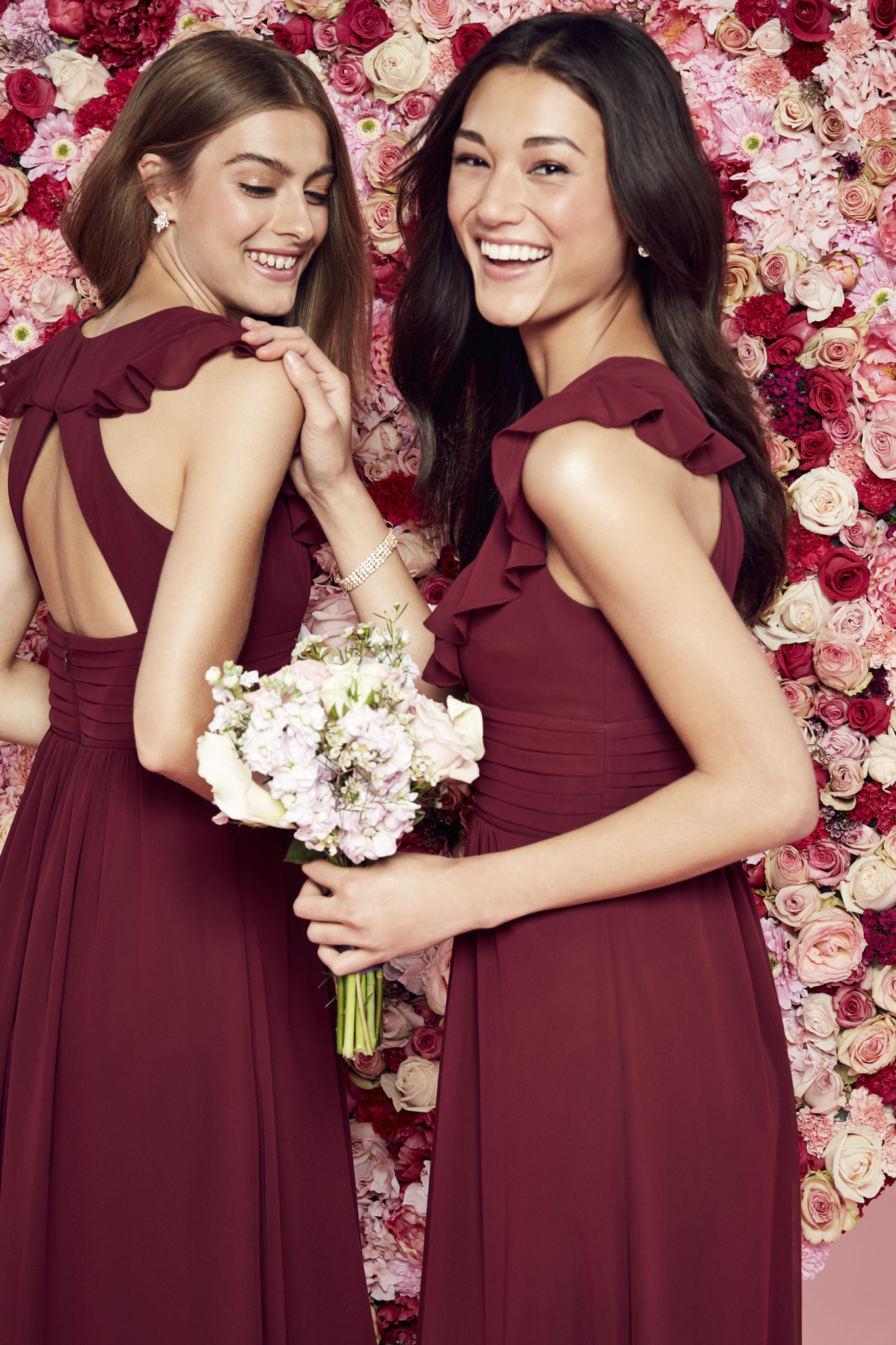 13 Nov

Introducing Reverie Bridesmaid Dresses
Searching for affordable bridesmaid dresses? Look for this label!
We know bridesmaids are tired of paying an arm and a leg for bridesmaid dresses. With the launch of our new Reverie label, we're offering  trendy and affordable bridesmaid dresses – many regularly priced under $100! This online-only line features bridesmaid dresses with popular details like lace, sequins, ruffles and cutouts, sure to please both brides and 'maids.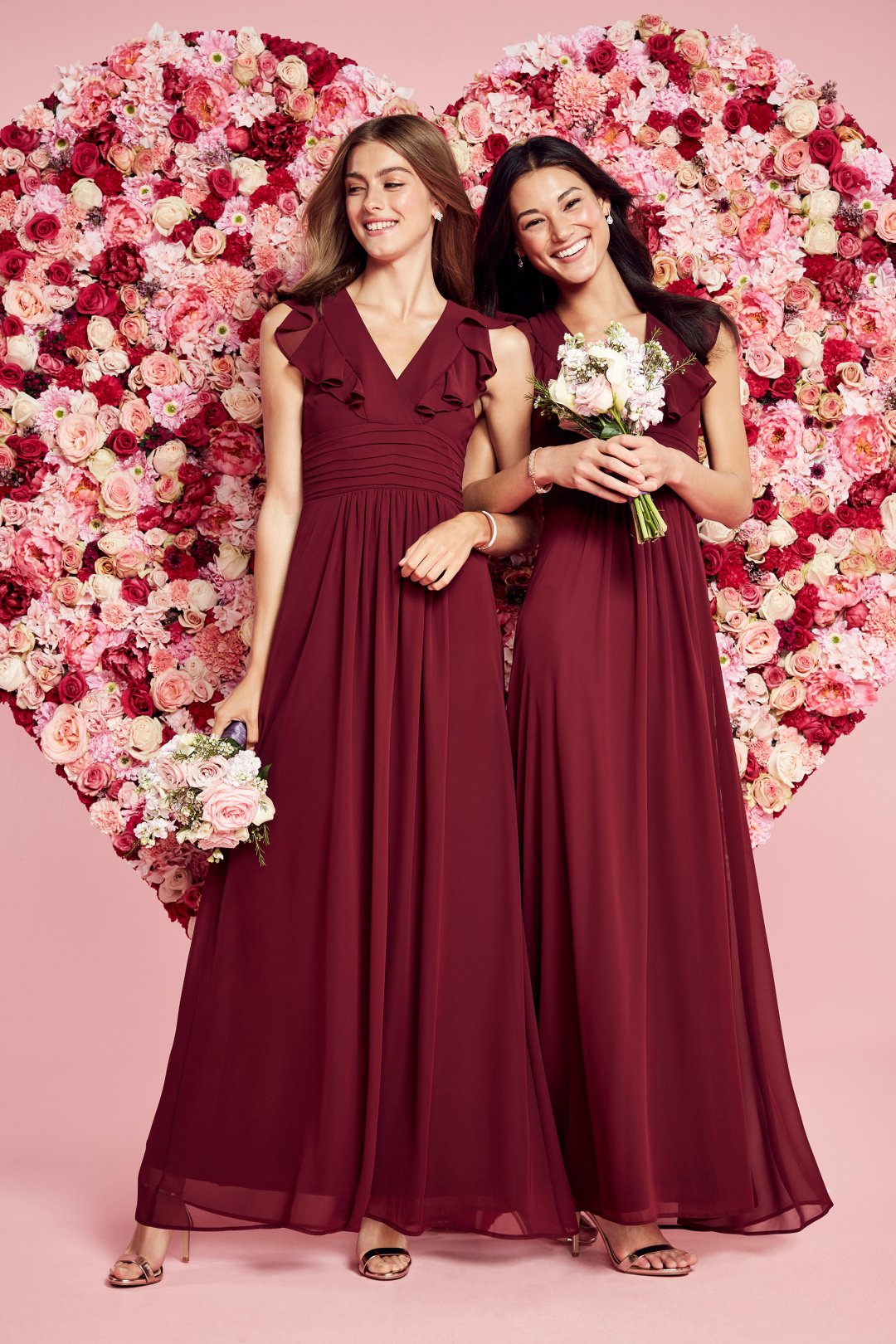 What's not to love about the romantic ruffles on these chiffon bridesmaid dresses? They have back cutouts too!
Reverie bridesmaid dresses come in exclusive colors that mix and match beautifully with each other and complement shades offered in our David's Bridal bridesmaid collection. These affordable bridesmaid dresses are available in a wide range of sizes (0-26) to suit every 'maids style and size.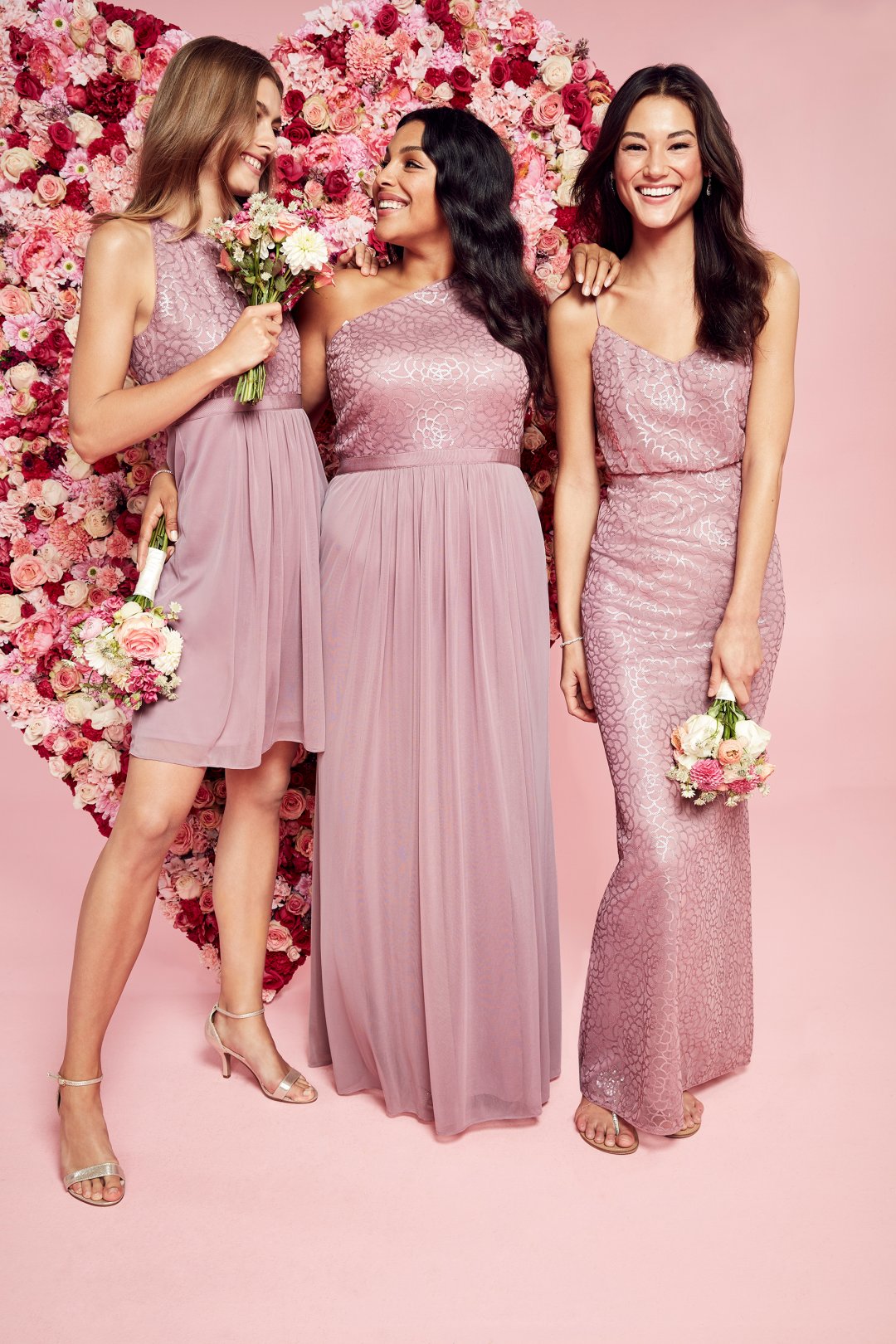 Mix and match a little or a lot of sparkle with sequin and mesh bridesmaid dresses in short and long styles.
To keep this line fresh, we'll be introducing new Reverie styles regularly, including even more affordable bridesmaid dresses starting under $100. Here's a peek at some new styles coming soon for Spring 2018: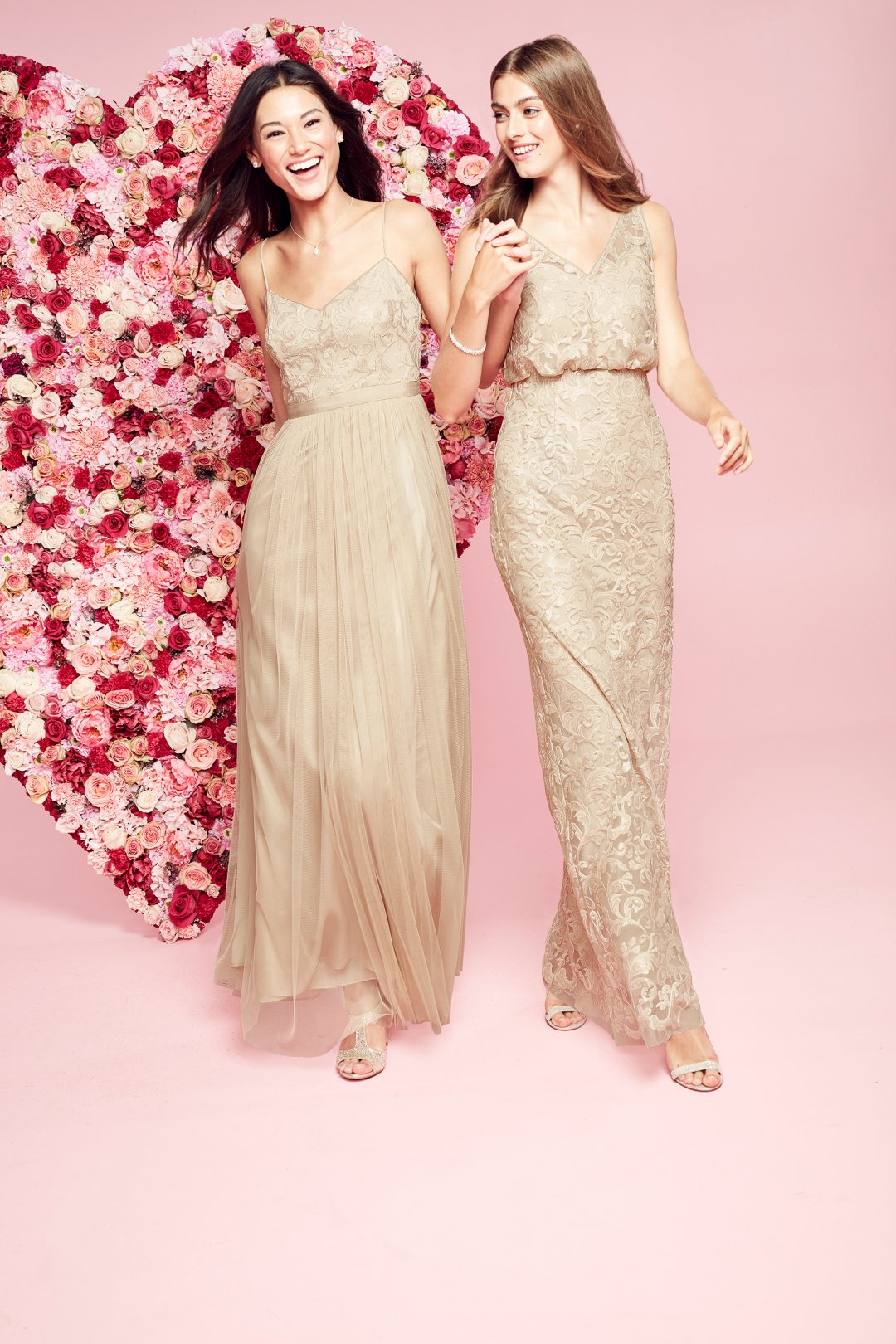 How fancy! Floral lace and sequins for bridesmaids.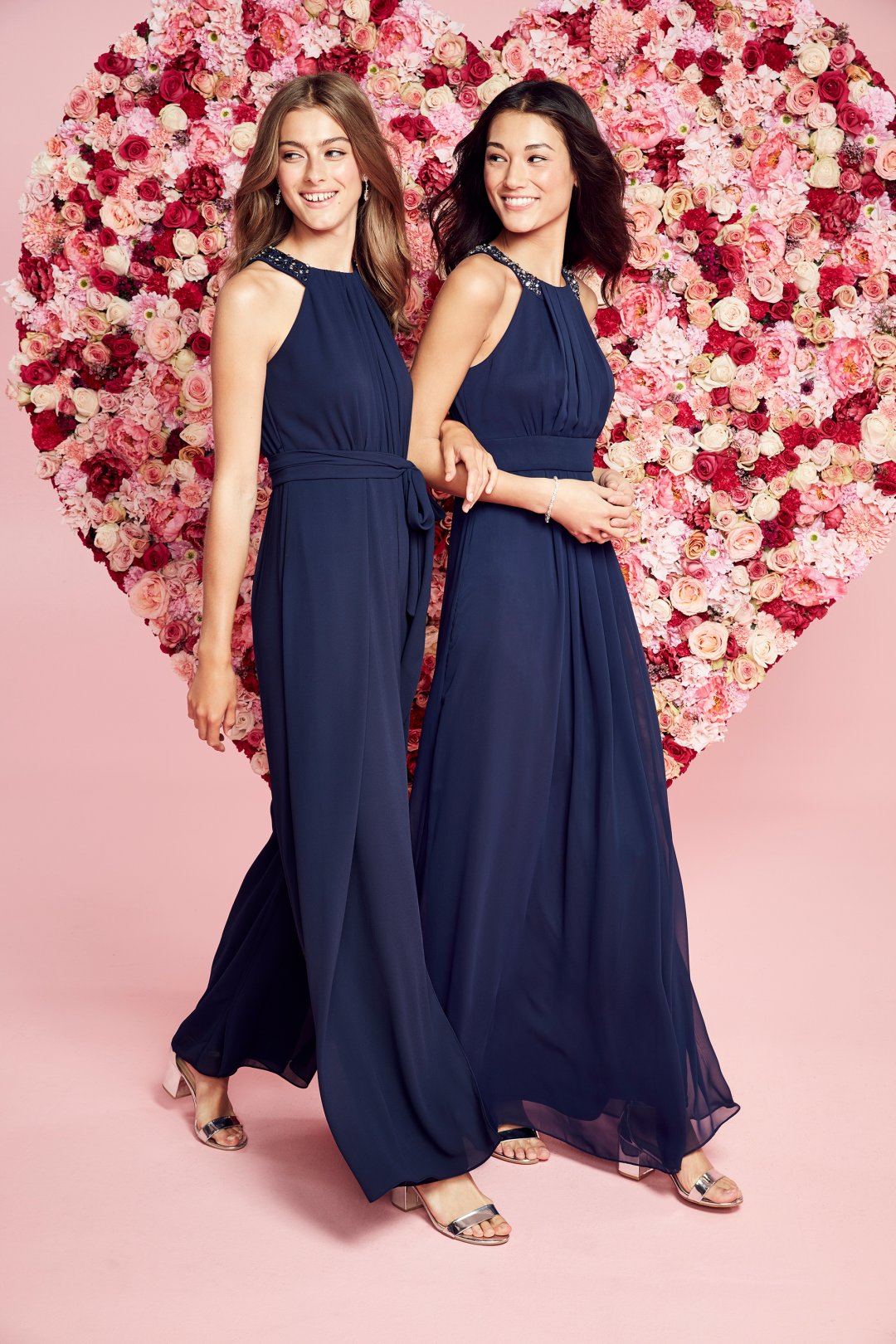 Yes, that is a bridesmaid jumpsuit on the left!
Finally, Reverie bridesmaid dresses are all available quick-ship – no special orders required.
If you're looking for cute bridesmaid dresses that won't break the bank, shop Reverie! 
Related Posts: