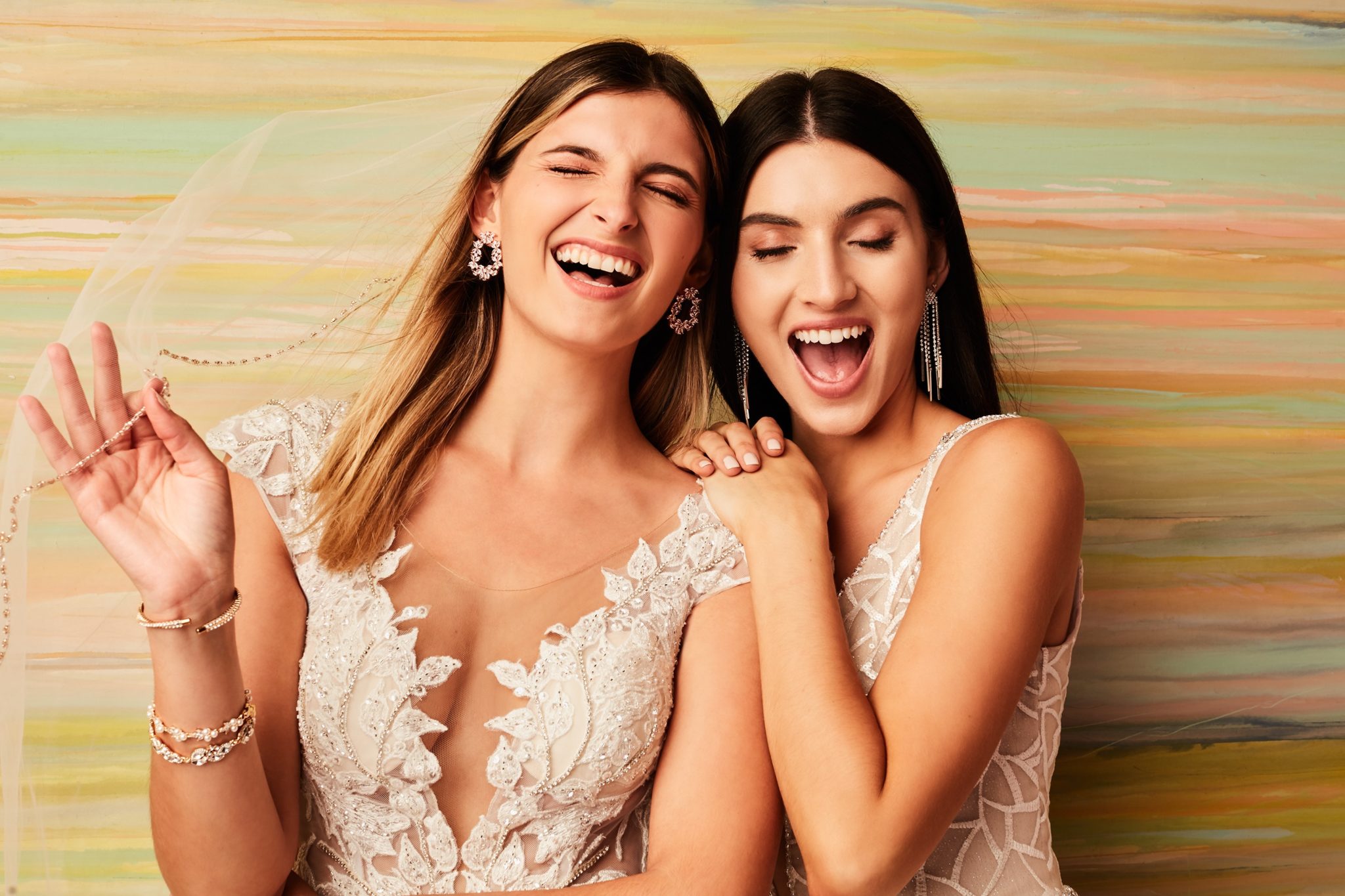 07 Jul

Dreamy Wedding Dress Details
Dress details that will have you on Cloud 9
Someone pinch us because we must be dreaming! Artful details take any simple silhouette to a new level of luxe. Whether your bridal style is modern, classic, or ultra-feminine, thoughtful dress details can capture your wedding day aesthetic and bring it to life. From intricate beading to a whimsical bow moment, and gorgeous floral motifs, keep reading to fall instantly in love with these dreamy wedding dress details that will have you on cloud 9.
Intricate Beading
Styles CWG878 (shown with OW2148 straps), MS251234
The beauty is in the details! It'll be love at first sight when you take a closer look at the delicate and intricate beading that encrust these gowns. Thousands (upon thousands) of beads will add a touch of texture to your gown while catching the light on your big day. From royal beaded scrolls to whimsical floral motifs, wedding dresses with beading are simply captivating.
Bow Back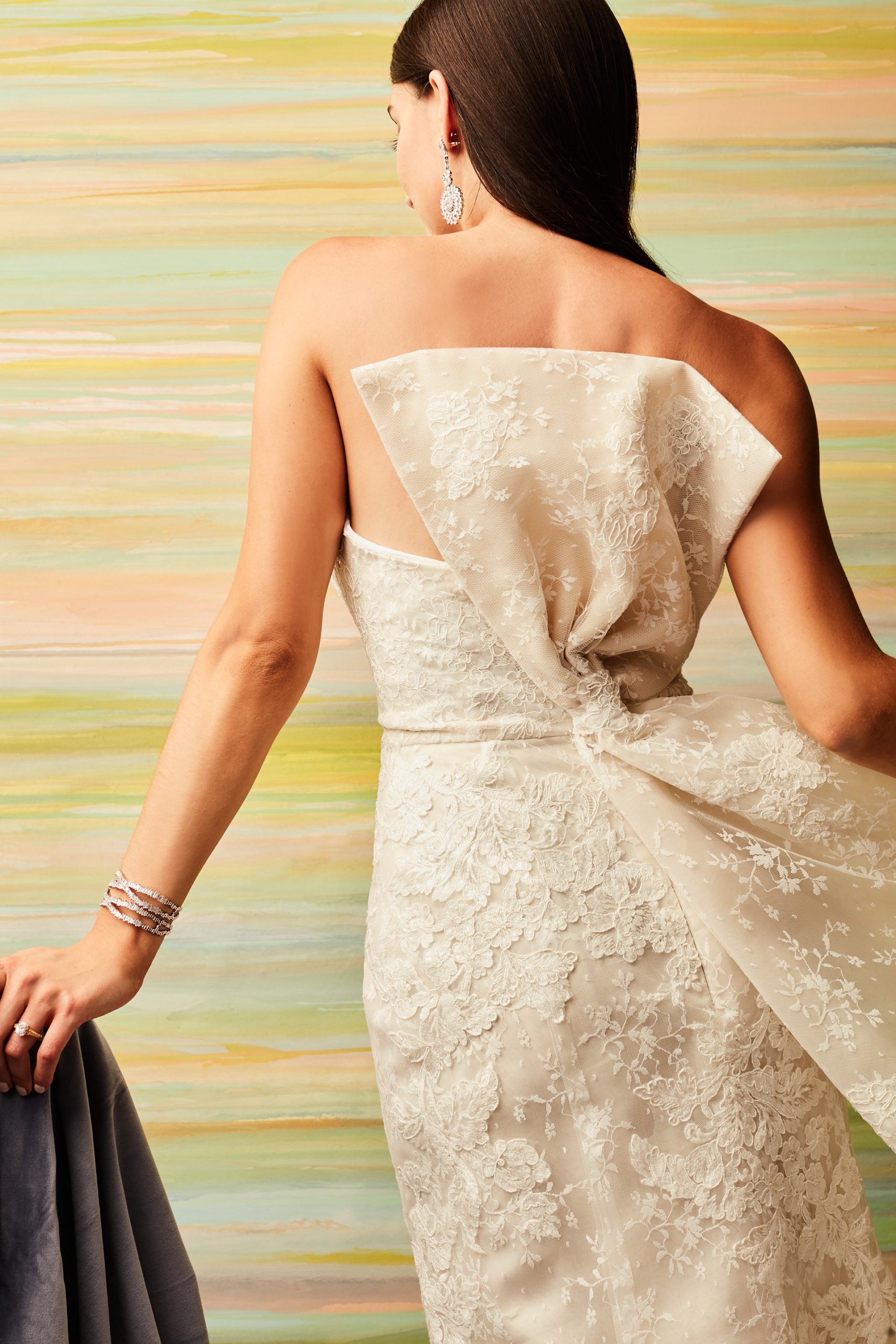 Style CWG880
Give the phrase tying the knot a whole new meaning with this beautiful bow detail. Drawing inspiration from the runway, this gown is the perfect match for the bride that doesn't shy away from making a statement, especially on their big day. An exaggerated (removable) lace bow creates a dramatic sweeping train. Extravagant, modern, and a touch traditional, this bow back dress will be a bridal showstopper.
Blushing Bride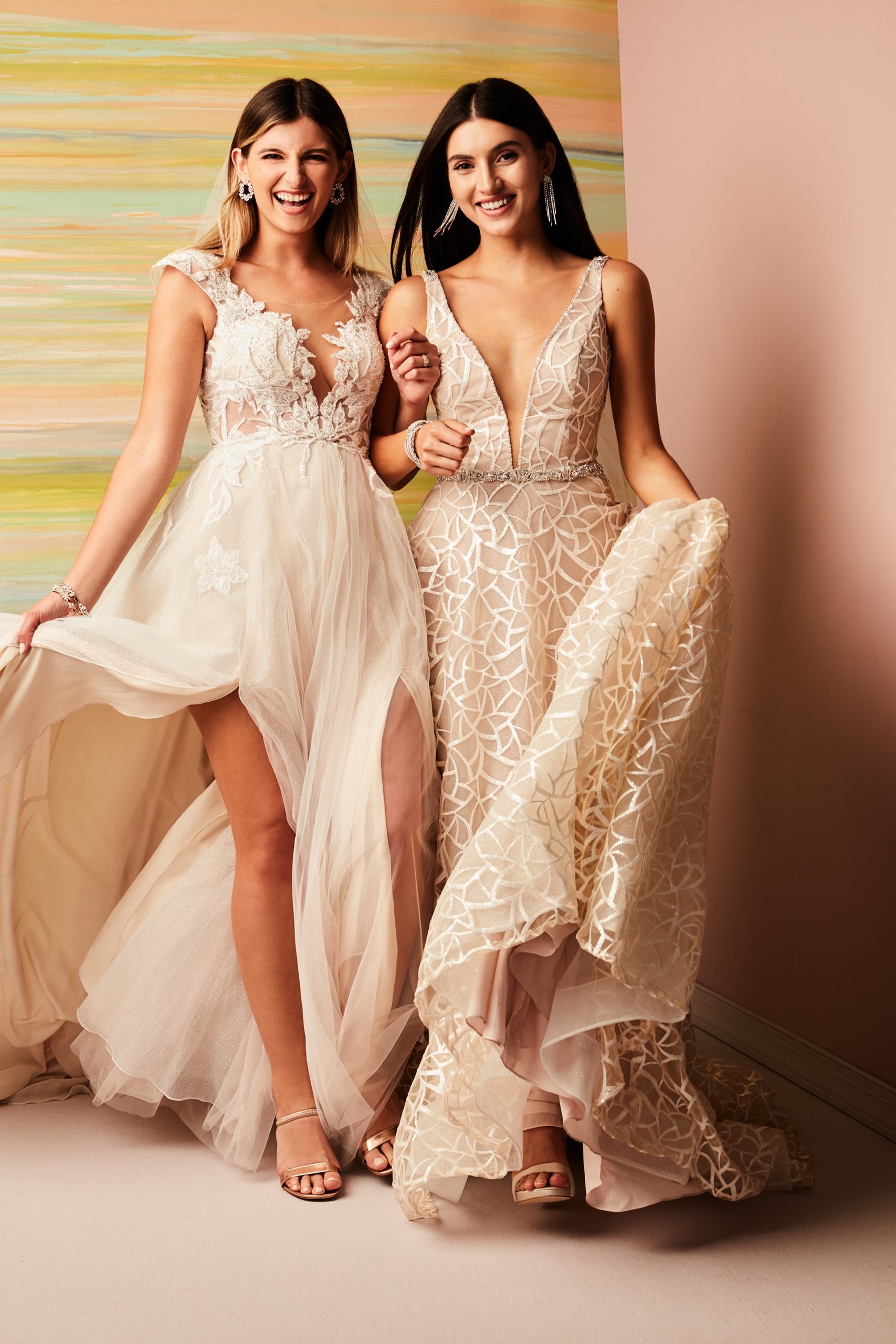 Made you blush! From their romantic pink hue to their daring details, these gowns are equally charming and sultry. A warm colored fabric is a beautiful option for the contemporary bride and adds dimension that is extra-eye-catching down the aisle and on the dance floor. Plus, the finishing touches on these gowns are impossible to resist. From sheer plunging necklines to 3D florals to geometric patterns, you're bound to make a dazzling entrance on the big day.
Lace Lover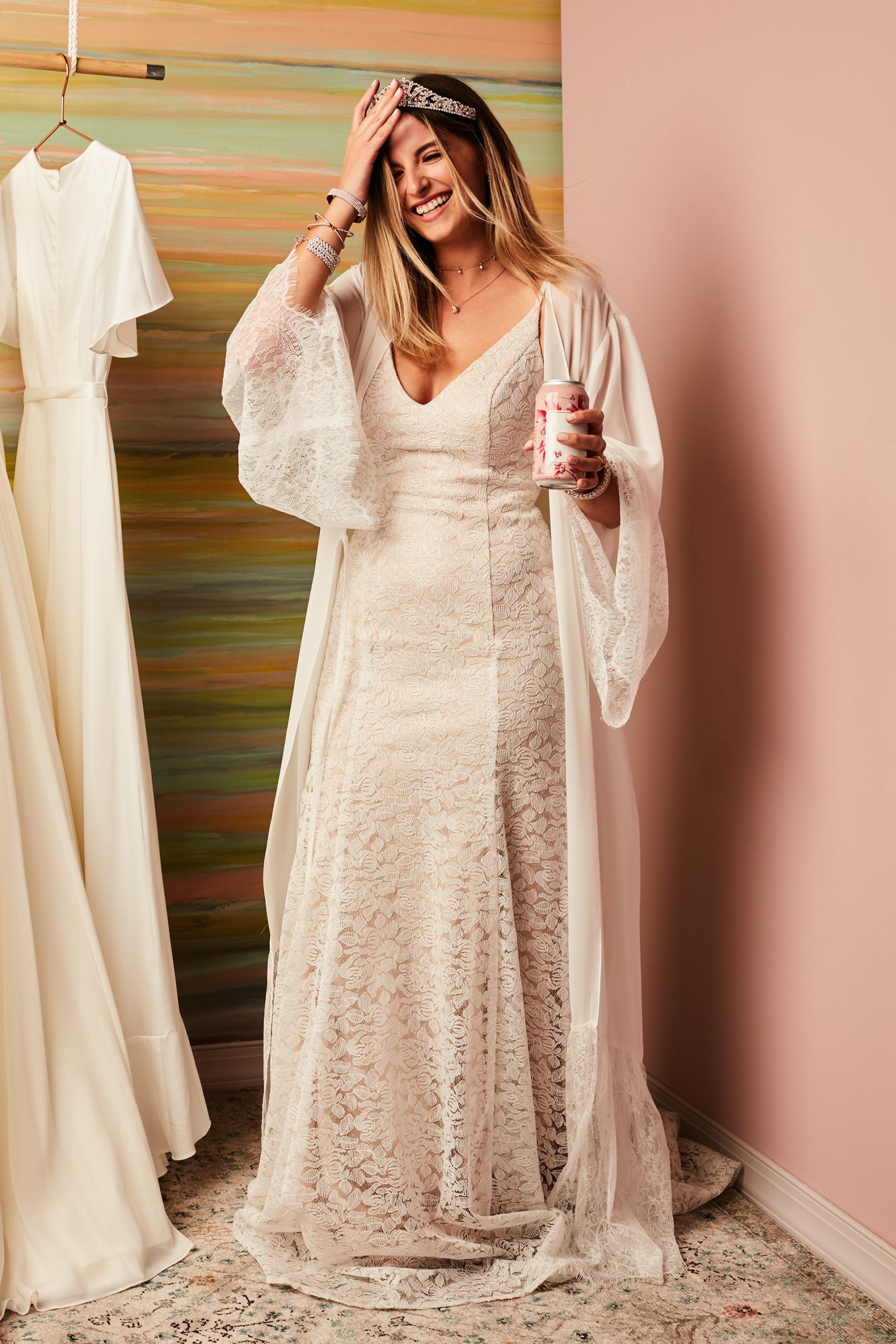 Styles VW351643, WPD27345 (coming soon!)
Nothing says classic bride quite like lace. With so many different types of lace, you can't go wrong with this quintessential bridal fabric. A gorgeous beige underlayer allow the intricate rose lace to really pop on this gown. If your love for lace doesn't stop there, get ready in a breezy lace-trimmed robe to really set the mood!
From modern to romantic, these dreamy wedding dress details will take your bridal aesthetic to new heights. In love with what you see? Check out the rest of the new Fall 2020 collection for more gowns that can bring your bridal vision to life. Book your appointment to see these beauties in person and head to our Instagram and Pinterest for even more wedding dress inspiration.
Related Posts: