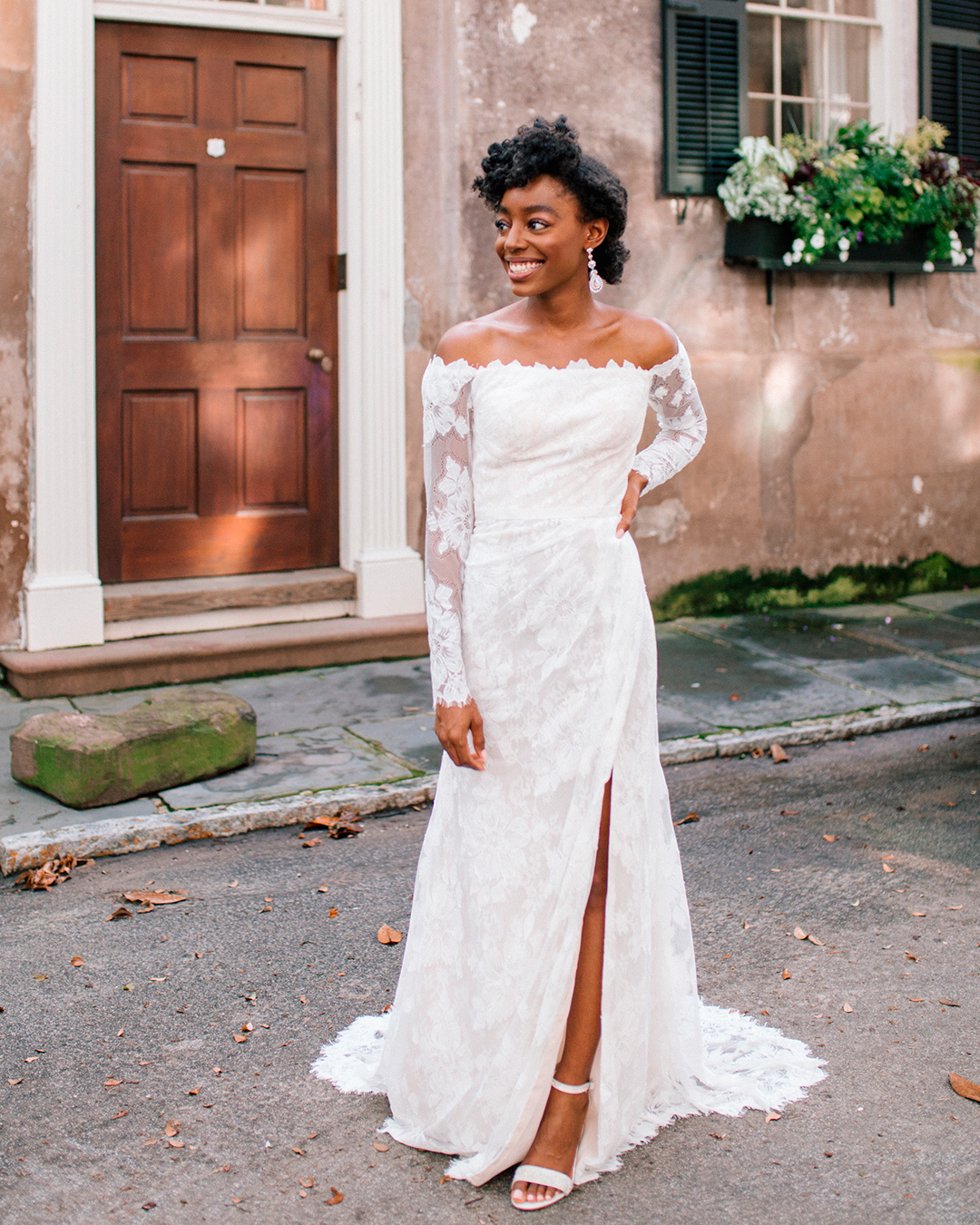 09 Jun

2020 Fall Wedding Dresses
The 2020 fall wedding dress trends you need to know
Hello beautiful! It's sneak peek season and we're so excited to show you just some of the gorgeous dresses from our Fall 2020 bridal collection. We teamed up with a few of our most stylish influencer friends to bring these 2020 fall wedding dresses to life! Keep scrolling for a closer look at the top trends from our new collection to inspire your wedding planning!
Touch of Color
This season, we are simply falling for colored wedding dresses. A break from a traditional white gown, a colored wedding dress is beautiful and timeless. Soft pink, rose gold, or beige hues add warmth and romance to any wedding day look!
Contemporary Chic
Oh-so-cool and fit for the modern bride, these new styles are calling your name. These new dresses are effortlessly stylish and easy-to-wear for any wedding formality or event surrounding the wedding. Picture these looks for a breezy seaside ceremony, city hall celebration, or a simple wedding. The best part? They can be accessorized to feel uniquely you.
Sleeve Interest
Sleeves, please! Whether you're looking for a little extra coverage or warmth for a cold-weather wedding, sleeves will be your go-to detail. No matter your style, we have wedding dresses with sleeves to fit every bridal style. From a cape quarter-length sleeve to long and off-the-shoulder to voluminous and removable, the choices are endless (and beautiful)!
All About Texture
When it comes to gorgeous details, it is those that really stand out that catch the eye. We're talking sequins, beading, and lace textured elements that make gowns from our Fall collection extra special! Try a geometric glitter motif gown, or a sheath complete with statement sheer lace bow and train, or a beaded back constructed of 16,000 (!!!) beads.
Alternative Silhouettes
The bride who dares for an untraditional look has met her match this season. Unexpected silhouettes, like jumpsuits and cropped hems, are go-to options for a casual wedding or after-party look. Love some drama? Details like a statement sleeve AND extra long train are the perfect finishing touch to a peek-a-boo romper dress. If you're a bride who loves a little mix & match, you will swoon over our new separates! Interchangeable skirt and top options means you can create a look that is totally your own (and that you will want to wear again).
We can't wait for you to see these looks in person! Our 2020 fall wedding dresses start arriving now with the full collection, in sizes 0-30 and starting at $200, available soon! Book your appointment to find the one for your most magical day, plus sign up here to be the first to hear about sales and new arrivals!
Related Posts: