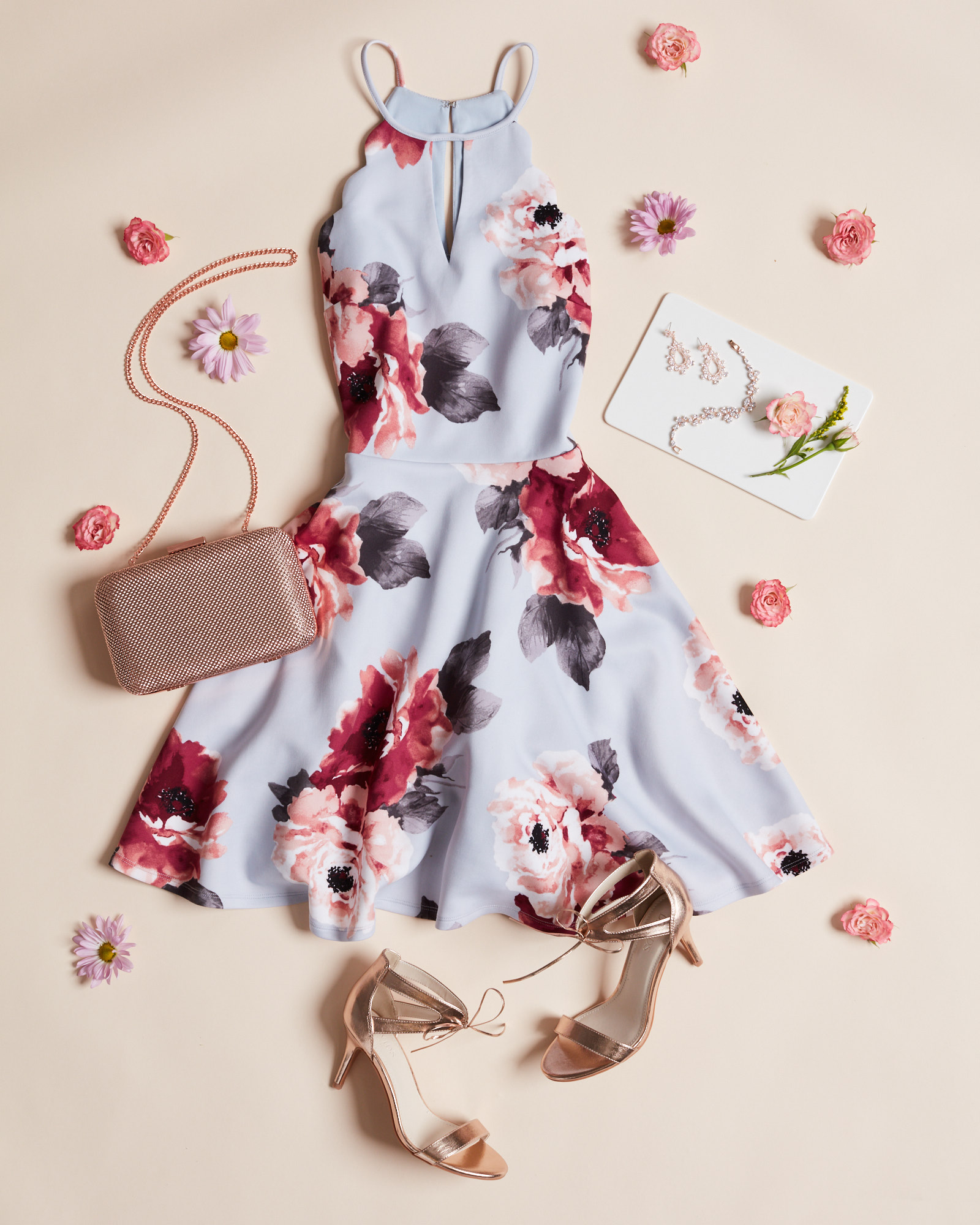 09 May

Dos and Don'ts: Spring Wedding Guest Attire
RSVPs are sent; time to shop!
Wedding season is here and a save-the-date is the go-ahead to shop for a new dress! Luckily for you and your packed calendar of events this year, we have dresses fit for every venue, from garden weddings to ball room I Do's. Keep reading for our must-know spring wedding guest attire tips and current favorite dresses that answer 'what to wear to spring weddings,' ensuring you arrive as best dressed guest (without any snafus!).
8 things to keep in mind
Don't wear shades of white. As temps warm up you may be tempted to wear shades of white or ivory. Unless noted on the invite, always let the bride wear this hue. This goes for printed frocks with Ivory/White bases, too!
While an LBD is always in style, do opt for a dress with a pop of color or prints (florals are perfect this time of year and animal prints are trending!)
Do be mindful of the dress code on the invite and choose your look accordingly. If the dress code wasn't listed, it's always better to be overdressed than too casual (but don't wear jeans!).
Do show a little skin. We're free of winter after all! Try a dress with a tasteful off-the-shoulder neckline or a cropped hemline.
Don't be unprepared for inclement weather. Springtime can be iffy, so bring a light jacket or cover-up just in case.
Do wear open-toed shoes. It's the perfect time to debut a fresh pedi.
But pay attention to the venue. Don't get caught in the wrong type of heel, especially outdoors! A block heel, wedge, or sandal make sure you won't sink into the grass.
Don't forget accessories! A chic clutch and pretty jewelry complete the look.
Scroll for inspiration & tap on the images to shop!
Do shop spring wedding guest attire at David's Bridal 😉 Visit our what to wear to spring weddings guide for even more styling inspiration and tips!
Related Posts: