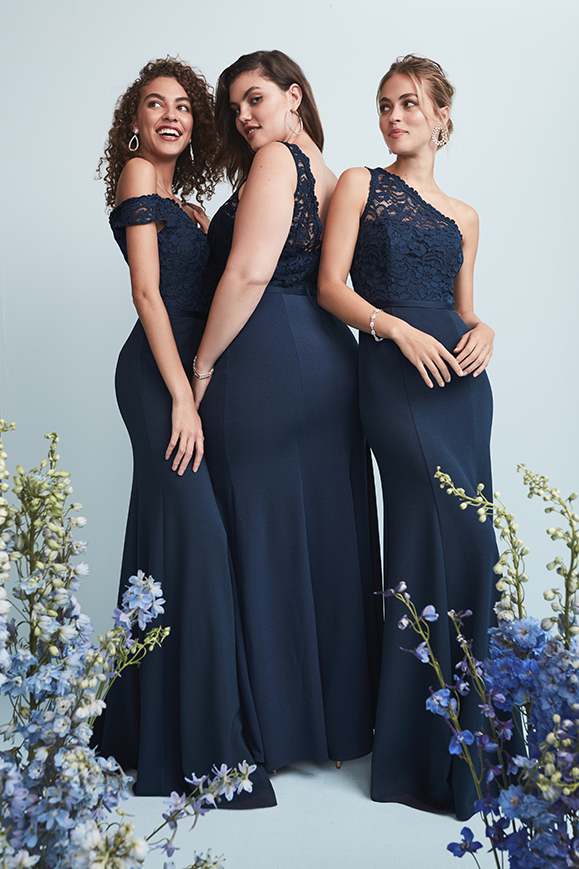 06 Dec

Blue Wedding Inspiration
Inspired by the 2020 Pantone Color of the Year
The 2020 Pantone color of the year is here: Classic Blue. And just like the name, it is your tried-and-true blue that everyone knows and loves. This color is a "solid and dependable blue hue we can always rely on…instilling calm, confidence, and connection." Those are some wedding day vibes we can get behind! The timeless blue shade is a beautiful choice for any wedding, from your maids, to your flowers, to all the details in between. Keep reading for some blue wedding inspiration to jumpstart your planning!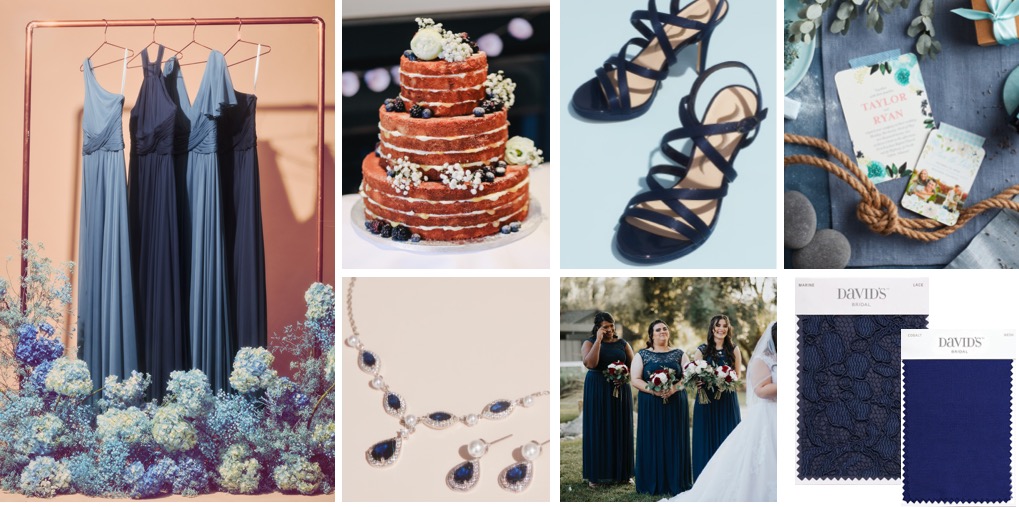 First choose your David's Bridal exclusive blue color(s)! A Classic Blue inspired hue like Marine (a true Navy and customer favorite) or Cobalt (a brighter blue option) are lovely blue choices for your bridal party. To create an ombre palette, consider adding Dusty Blue, Steel Blue, and Ice Blue too!
Decorate your bridal look in pops of navy blue to bring your entire day together, from the little details to your head-to-toe style. Sapphire jewelry, a blue sash at the waist, and colorful heels will have you feeling blue in the best way on your wedding day.
And don't forget all the blue finishing touches: florals (Delphiniums, Iris and Hydrangea are all pretty blue options), invitations (perfectly matched to your bridesmaid colors), cake (from icing to berries, a bit of blue is delicious), and gifts (think: matching blue robes for every member of your party).
Pantone-approved hue and something blue? Check! See even more blue wedding inspiration on Pinterest, and if you're still deciding on your bridal party colors, see our guide to all things color for some inspiration!
Related Posts: