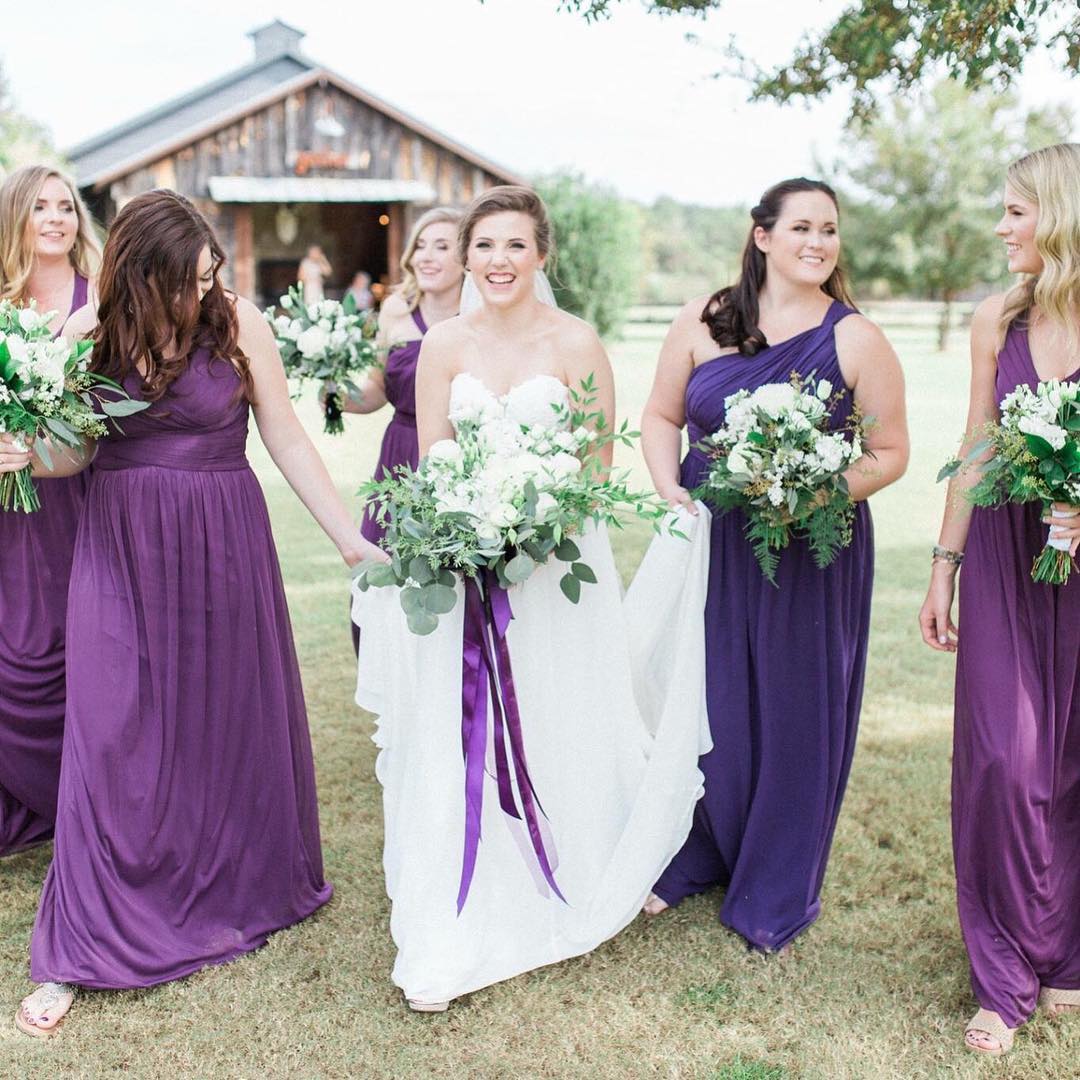 03 Jan

How to Use the Pantone Color of the Year 2018 in Your Wedding
Meet the vibrant violet of your wedding day dreams.
The Pantone color of the year for 2018 is here: enter Ultra Violet. While this announcement is typically an indicator of fashion and trends for the coming year, we of course think of how it will make a beautiful wedding color! Our closest match is the color Regency, a vibrant violet that looks stunning on everyone.
Described by Pantone as "nuanced and full of emotion, the depth of PANTONE 18-3838 Ultra Violet symbolizes experimentation and non-conformity, spurring individuals to imagine their unique mark on the world, and push boundaries through creative outlets." This bright shade is ideal for the nontraditional and innovative bride who wants to showcase her creativity and has the desire to experiment with something new. With so much inspiration and information flooding the wedding industry, brides seek to find something that hasn't been done before. To use their imagination to make their wedding different from the last.
So how do you incorporate this cutting-edge color into your wedding day? Consider adding a bold sash and perfectly matched accessories to a crisp white gown and have your bridesmaids sashay down the aisle in this trending shade. Perhaps you want to incorporate the hue into your invitations, flowers, or décor, too! All we know is that with this energizing color, the opportunities are endless.
Enjoy our inspo below!
Is this bold Pantone color of the year not for you? Read more tips on choosing your wedding day color and explore more real bridal parties for inspiration!
Featured image by The Copper Lens Photography
Related Posts: