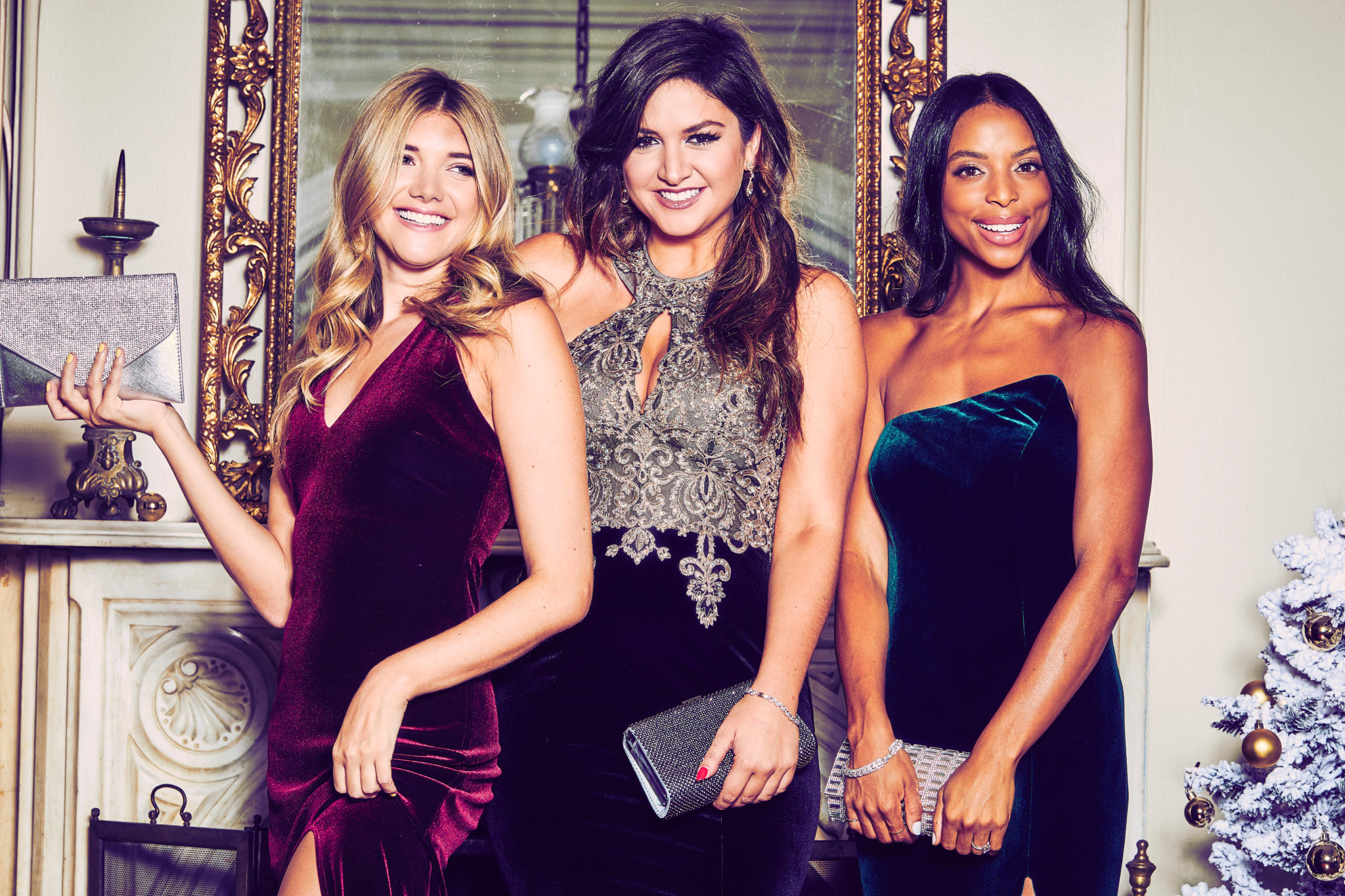 25 Oct

Meet the Influencers Wearing Our Best Holiday Dresses
Holiday outfit ideas featured on real women with amazing style!
The holiday season is always a busy time of year, but the best kind of busy with a calendar full of fun events with friends and family! Luckily, David's Bridal has the best holiday dresses and accessories! From festive holiday gatherings to winter weddings, finding a fab dress (or two…or three) is likely on your holiday To-Do list. In need of some holiday outfit ideas? We partnered with three stylish influencers to show how to wear some of our best holiday dresses! Read on to meet the ladies and find out about their favorite holiday trends, traditions, and more!
Alexandra Dieck, Lexicon of Style
Lexicon of Style's mission is to embody every aspect of style. It is a visual dictionary where women can unite to find inspiration to express themselves through fashion, beauty, travel, and everyday life. Alexandra encourages everyone to dream big and to live an exciting, creative, and less ordinary lifestyle.
Describe your personal style: "Bold, creative, chic."
Favorite trend this season? "Ummm…hello SEQUINS!!! Anything metallic or sequined is gonna be the #1 trend and I am so pumped about it."
Favorite holiday tradition: "Waking up with my two sisters and coming downstairs to my parents (aka Santa) and drinking Mexican hot chocolate together… It's the small things, haha."
Favorite holiday song: "Omg SO random but I LOVE Sleigh Ride by fun."
What's on your gift wish list this year? PLANE TICKETS! All I want to do is travel!
Follow Alexandra @lexiconofstyle
Janelle Lloyd, Wait, You Need This
Janelle is a fashion & retail industry vet with experience as a buyer, stylist, and brand marketer. She launched Wait, You Need This to share her personal style, shopping advice, and love of interiors. Her goal is to inspire stylish everyday living in a way that feels accessible, and inclusive. "Wait, you need this" is a phrase that Janelle and her best friend use in that very serious moment when you realize that you pretty much won't be able to go on living without that certain special something in your closet. You know you've been there.
Describe your personal style: "Trendy, eclectic, a bit edgy, and always evolving."
This season, the best holiday dresses are… "Velvet. It looks so luxe, especially in deep green."
Favorite holiday tradition: "Making a rum cake on Christmas Eve. So good."
Favorite holiday song: "Everything on Mariah Carey's iconic Merry Christmas album, of course!"
What's on your gift wish list this year? "Delicate jewelry—rings, necklaces, anklets. It's something I rarely think to buy for myself, but can be worn everyday."
Follow Janelle @waityouneedthis
Katie Sands, HonestlyKate
Katie Sands is a young entrepreneur and on-air style expert living in New York City. She founded her company HonestlyKate in 2016 as an outlet through which she could share her passion for the fashion industry with women across the globe. HonestlyKate showcases the latest trends in fashion, along with new, exciting places and products to experience in New York City. Katie also contributes to the Huffington Post as a fashion influencer.
Describe your personal style: "Eclectic, whimsical, romantic."
Favorite color to wear during the holiday season? "A shade of red. A burgundy dress looks amazing this time of year!"
Favorite holiday tradition: "Decorating my family's silver Hanukkah bush!"
Favorite holiday song: "Santa Tell Me by Ariana Grande."
What's on your gift wish list this year? "A record player! I've never had one, and always wanted to start a collection."
Follow Katie @honestlykate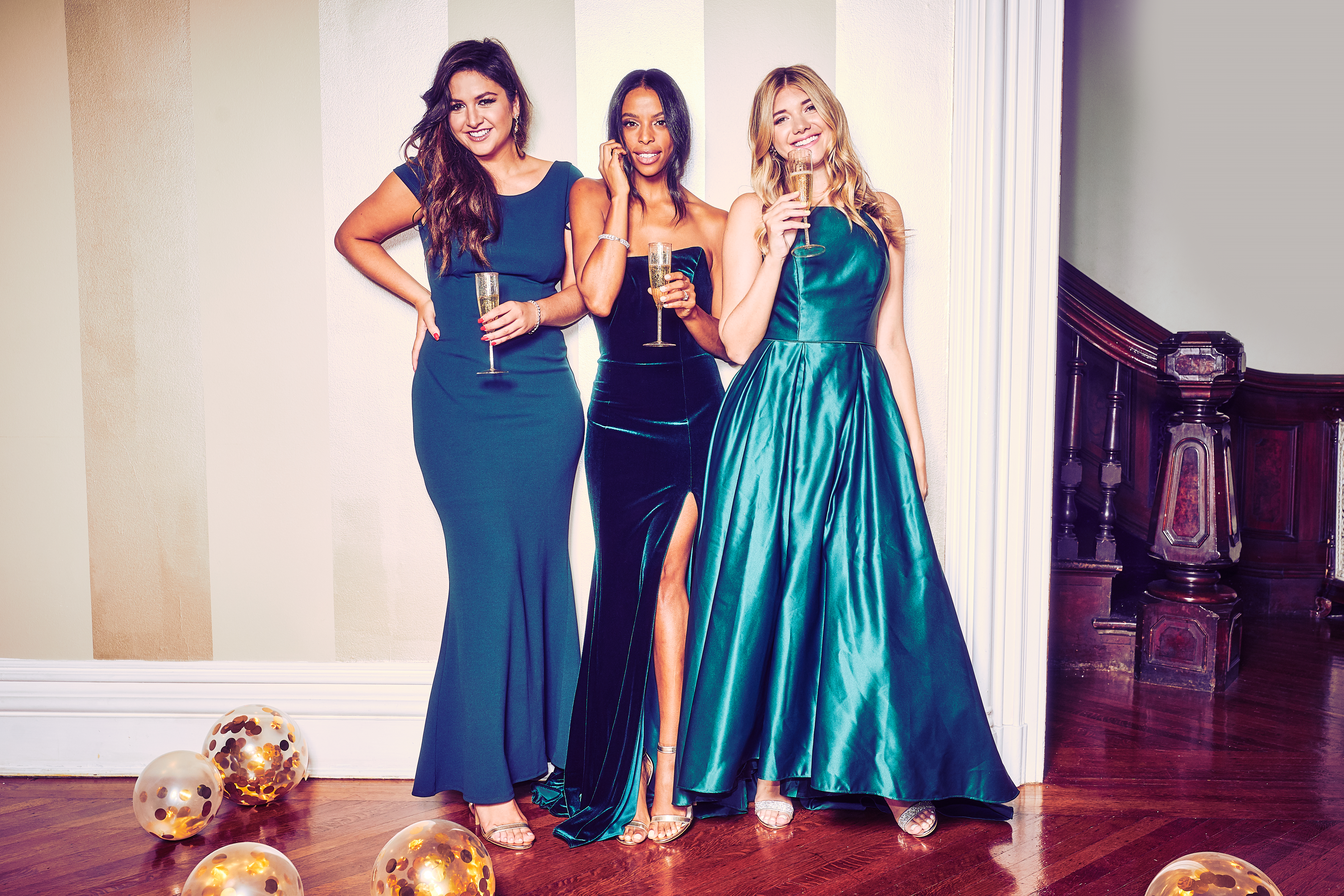 Now that you've met the influencers, see more trends and ideas for what to wear for every event this season, and shop the best holiday dresses! (And don't forget jewelry, shoes, and handbags!)
Photos: Frankie Marin / @frankiemarin
Related Posts: