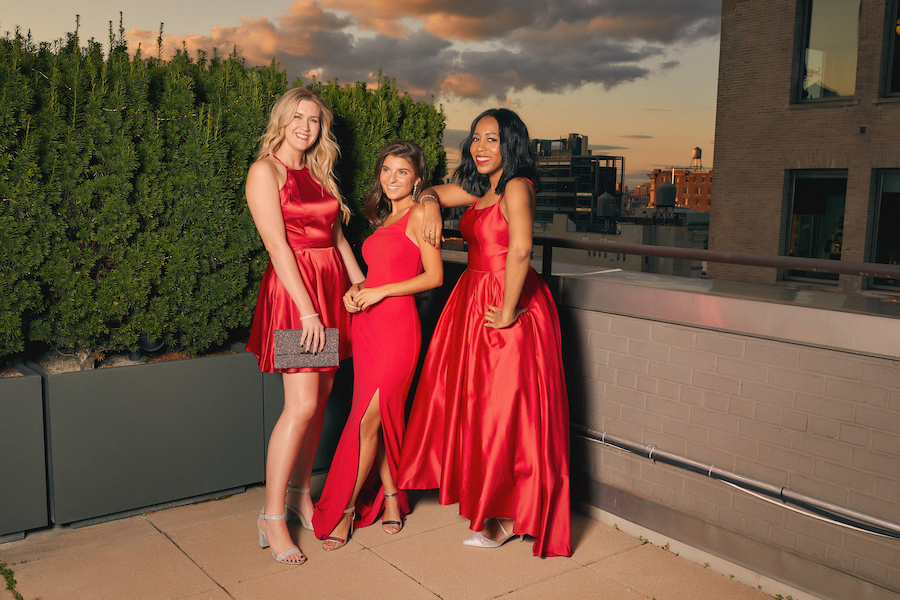 06 Dec

Trends You Will Love This Holiday Season
Our most stylish Insta friends dish on 2019 Holiday dress trends
From holiday get-togethers to winter weddings, David's Bridal has trends you will love this holiday season. We offer everything you need for all the festivities surrounding the holidays and today we're are sharing the latest 2019 holiday dress trends worn by our favorite influencers. Need some inspo? Keep reading to see their favorite holiday traditions, treats and more!
Viviane Audi
How early is too early to start playing your holiday music? "The night of Thanksgiving is when it all starts- I get so excited and jam out to all my favorite holiday hits!"
Do you have any favorite holiday traditions? "Making gingerbread cookies and a carrot cake with my mom!"
How would you describe your winter style? "Simple and classic- lots of neutrals and dark tones."
Follow Viviane @vivianeaudi
Tania Cascilla, Darling Tee
Is there a special gift you are hoping for under the tree this year? A new MacBook. 😉
What is one trend you are into this season? I'm loving all the camouflage print I've been seeing this season!
Bold shoe or glam jewelry? Hmm, this is tough! I definitely use both to elevate my style. I would have to go with a bold shoe- I have these snake skin boots that just make everything look so much more cool.
Follow Tania @darling_tee
Anna Page
What is your favorite holiday treat? "My mom's homemade Chex mix is my absolute favorite!"
What is your go-to gift for friends and family? "I tend to be a practical gift-giver, but try to get people things they didn't know they needed! I love to curate a basket of little things with a theme surrounding it!"
What's your favorite way to accessorize a more simple look? "I always go with glam jewelry. I love a really glam earrings or belt and then to keep It simple with a dainty bracelet."
Follow Anna @annawpage
Now that you've met the influencers, see more tips and the trends you will love this holiday season for what to wear to every holiday event this season, and shop our assortment of holiday dresses! Don't forget to accessorize- we have jewelry, shoes, and handbags to complete your look.
Photography by @frankie_marin
Related Posts: