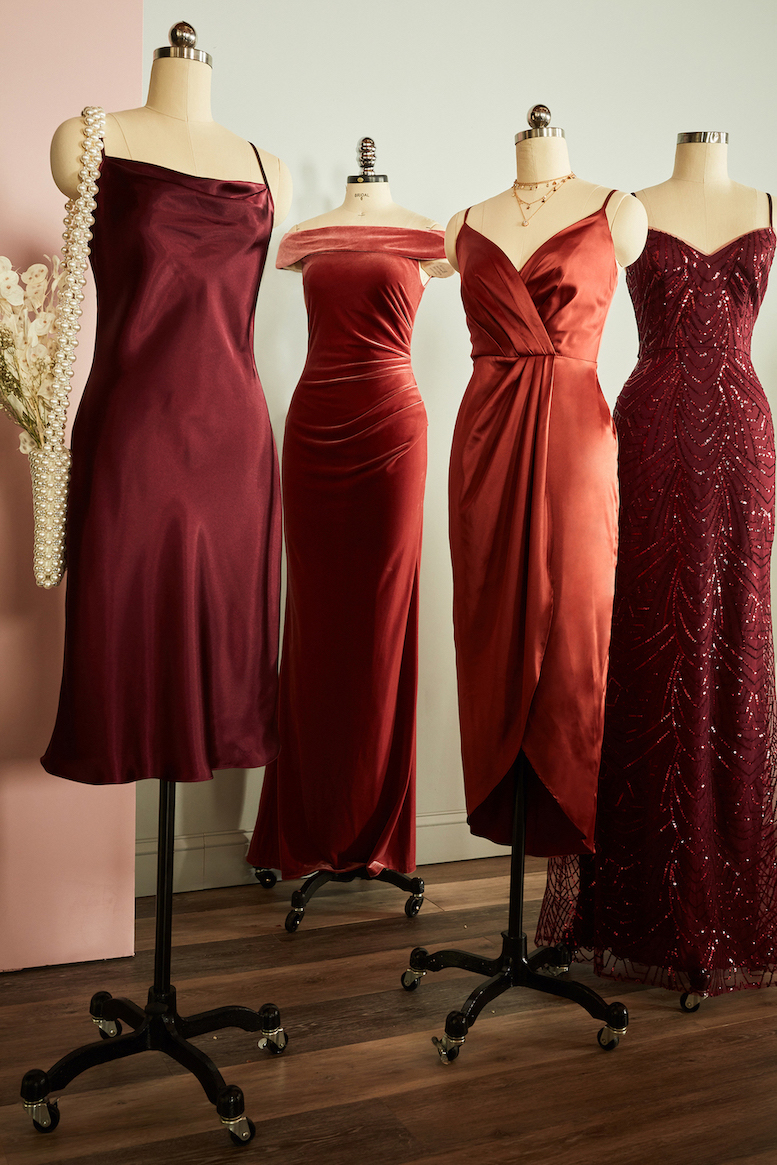 08 Jul

2020 Fall Bridesmaid Dresses
Simply falling for these new bridesmaid dresses
When it comes to your bridal party, there are so many options, from length to colors to necklines, to create a look that is perfectly suited for your day. This season we're introducing new styles for even more party pairing possibilities! Keep scrolling for an exclusive look at the 2020 fall bridesmaid dresses and trends you need to know.
Shine & Texture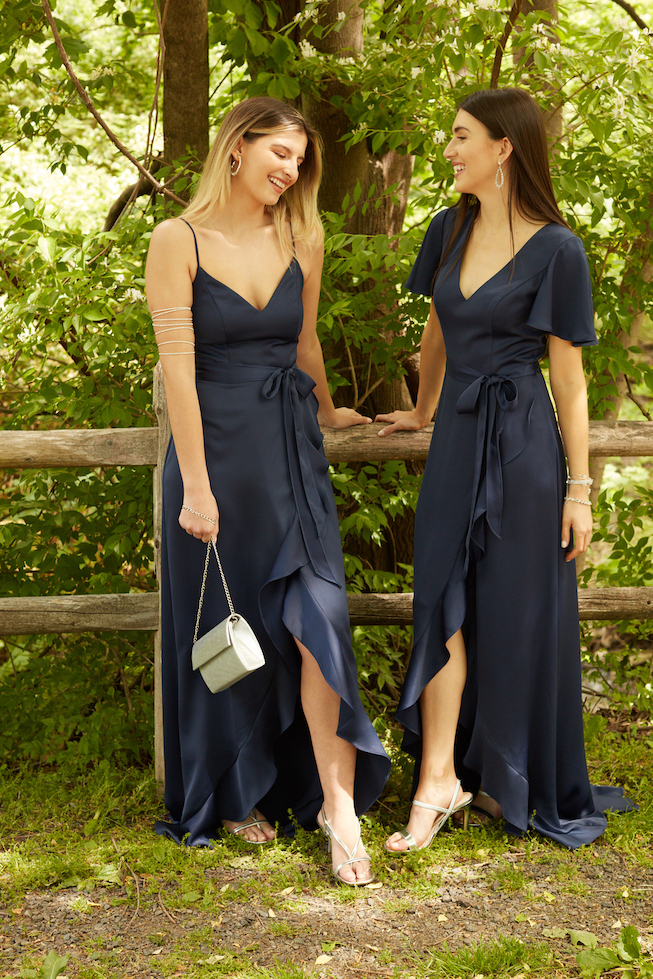 This season it's all about luxe fabrics! From lustrous satin to textured details, these new dresses are a modern maids dream come true. Go for shine with crepe back satin or charmeuse for an oh-so-cool walk down the aisle. Textured details, like velvet, sequins or tulle, add dimension and interest to a simple silhouette. A dress with some fun texture is a great option for a coordinated party or for the MOH to stand out from the rest.
Alternative Lengths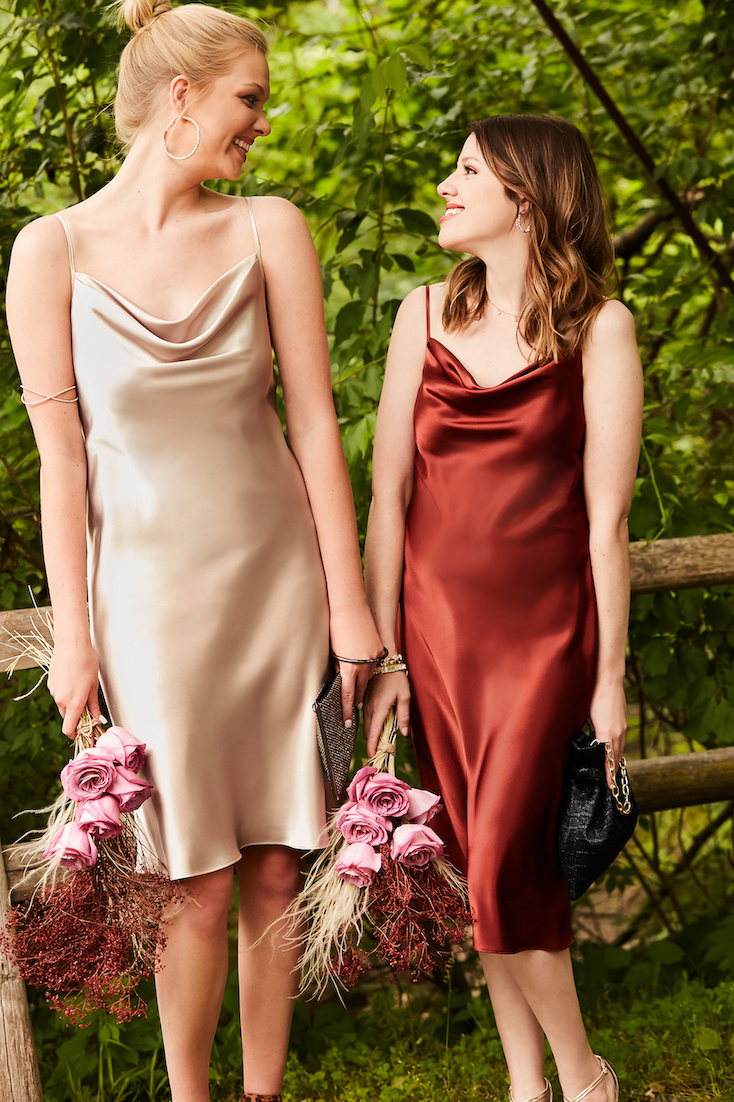 Cropped hems are a fun alternative to a full length bridesmaid dress. Kick up your heels in a fresh picked tulip skirt, the asymmetrical hem reminiscent of the spring bloom. Midis are all the rage this season, hitting just below the knee for a contemporary crop. Lastly, a high-low hem is the best of the both worlds, allowing you to show off a killer pair of heels with a touch of train at the back. These alt length dresses are incredibly versatile and we promise you will totally wear them again.
On-Trend Necklines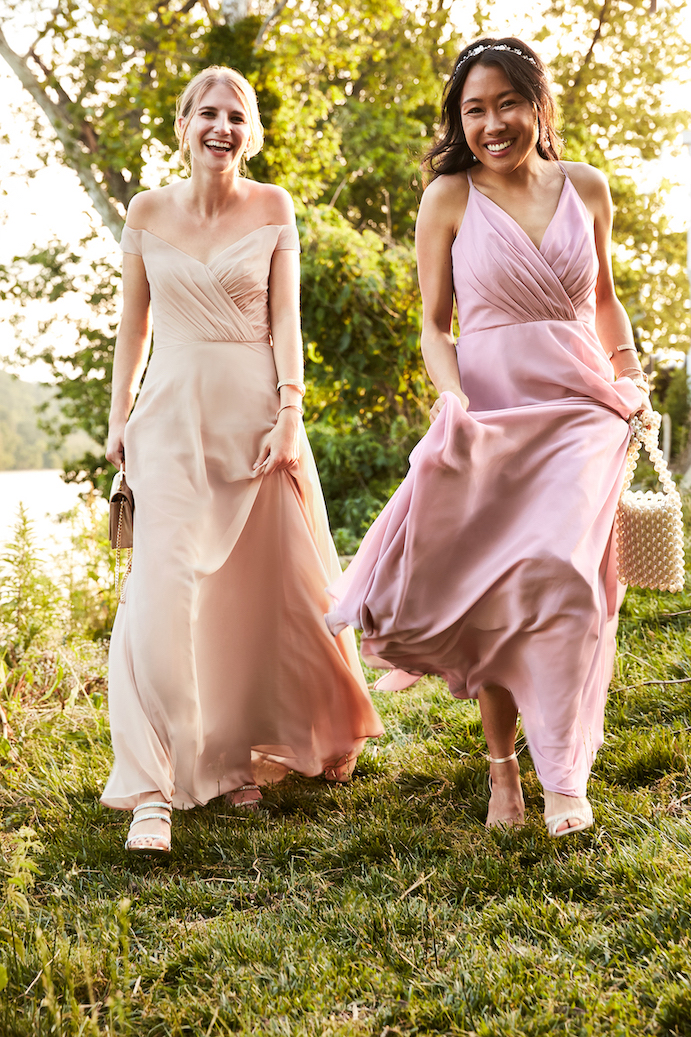 We're all about maids made easy and your girls will swoon over neckline and sleeve options that are perfect for their unique style! A chic off-the-shoulder neckline is for the girl who wants to highlight her shoulders or collarbones. A cowl neckline drapes and folds for an ultra-flattering fit.
Plus, when it comes to straps and sleeves, we have new dresses no matter your preferred coverage level. Try short flutter sleeves or a sleek spaghetti strap available across different necklines for a modern look!
New Neutral
Introducing new color Sand, a warm neutral that complements any skin tone and completes any wedding color palette. You can style Sand beautifully on its own for a timeless party or choose as an anchor to a mix and match maids moment. We especially love how it looks paired with blush and rose gold or in a sunset-inspired party of wines, oranges, and yellows.
Ready to start looking for the perfect bridesmaid dresses? New 2020 fall bridesmaid dresses are arriving now! You can start browsing online or book an in-store appointment!
Related Posts: