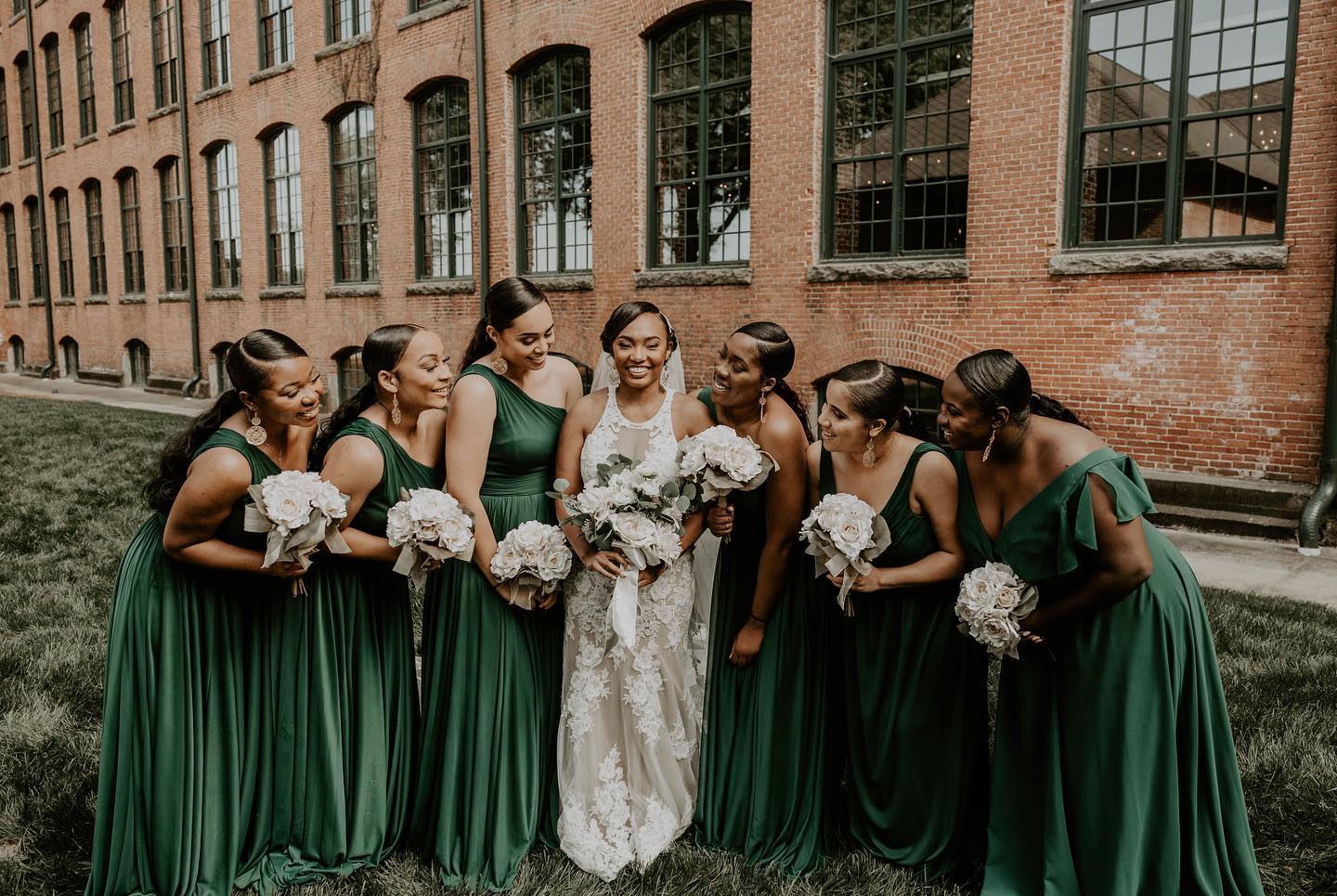 09 Nov

Bridesmaid Dresses Available In Time (We Promise!)
Last-Minute Bridesmaid Shopping Solved!
Leave your bridesmaid dress shopping to the last minute? No need to stress, procrastination happens to the best of us. We're here to help make things easier with our guaranteed in-stock bridesmaid dresses. This collection of dresses is filled with ready-to-ship bridesmaid styles, made for easy mixing and matching, and always available in sizes 0-30W. Yes, you read that right! Don't know where to start? Keep scrolling for a roundup of some of our favorite in-stock bridesmaid dresses.
Modern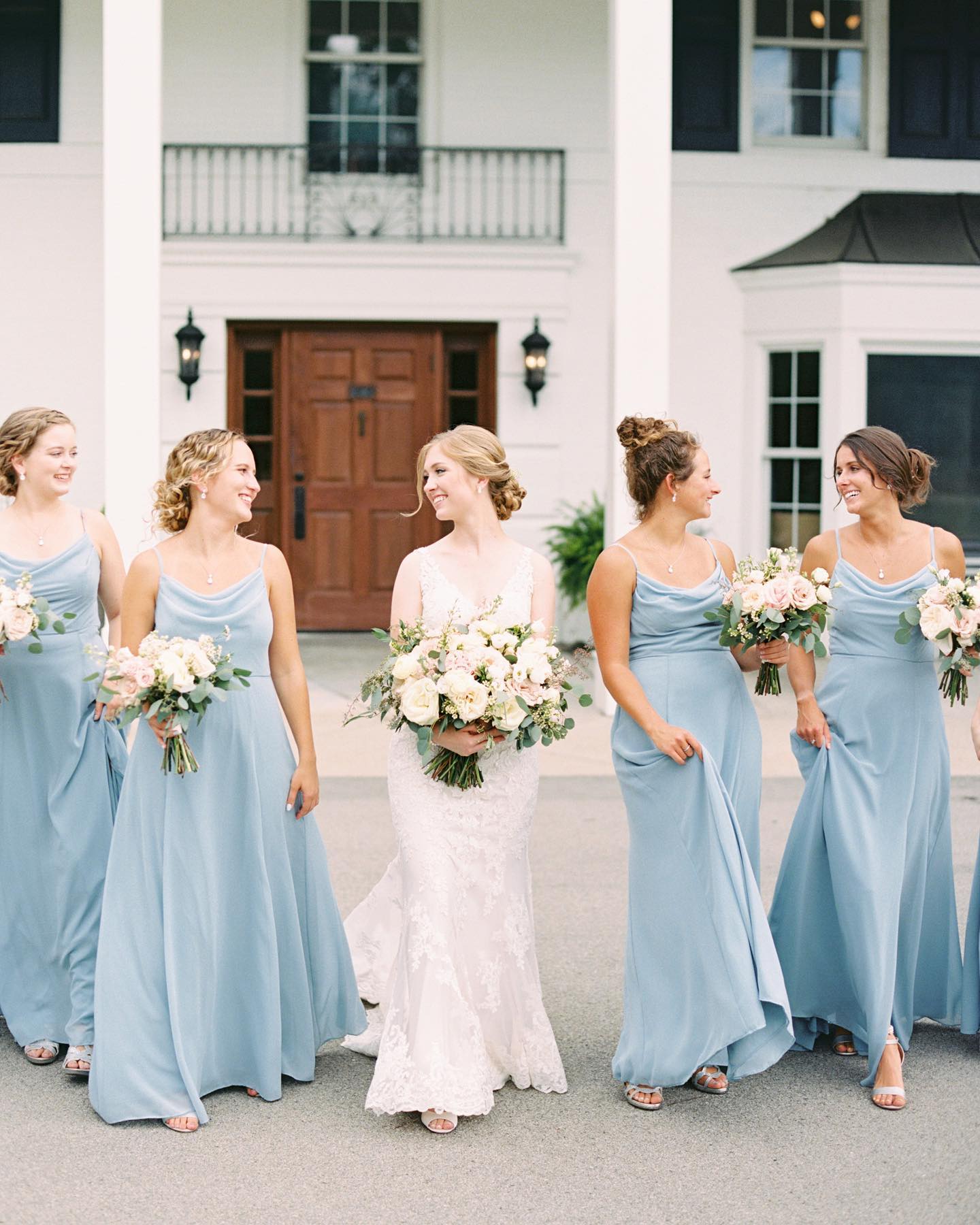 Style F20235 in Dusty Blue
Easy-to-wear and easy to get ahold of fast! This chiffon bridesmaid dress is a fan favorite among bridesmaids. We love the timeless-yet-trendy pairing of the classic silhouette and the modern cowl neckline. Spice things up with some shimmering accessories to complete your bridesmaid look. Our favorite part? This dress looks great for the big day and transitioned post-wedding for everyday wear.
Classic
Style F19951 in Dusty Sage
Looking for a style that's guaranteed to arrive in time and flatter your figure? This mesh bridesmaid dress is ideal. Its crisscross waistband adds a flattering element and gives interest to the design. Explore different necklines options for your maids from off-the-shoulder to halter and even one-shoulder styles. Plus, the mesh fabric ensures a comfortable fit all night long.
Romantic
Style F20065 in Steel Blue
For a bridesmaid dress that will fit into any bridal party (and can be delivered to your doorstep in a rush), look no further than this dreamy chiffon style. Classic details like a softly pleated bodice and delicate flutter sleeves give you a timeless bridesmaid look. A flowy, full circle skirt completes this style and will leave other guests jealous of your twirls around the dance floor.
Chic
Style F20095 & F20099 in Desert Coral
Get ready to shine in this (in-stock) satin A-line style. With flattering neckline options, adjustable spaghetti straps, and a flowy skirt, this ready-to-ship bridesmaid dress checks all our boxes for a chic maid style. Oh, and did we mention this dress has pockets? What's not to love?!
Ready to start shopping? Browse these styles and more bridesmaid dresses available in time online at davidsbridal.com. Just head to our guaranteed in-stock bridesmaid dress sort, choose your size, pick a color, and shop to your heart's content!
Planning a wedding? Sign up for our Diamond Loyalty program—it's free! Follow us on Instagram, Pinterest, and Facebook for more bridesmaid dress inspiration, or click here to book an appointment.
Featured image: @parkerstonephoto.film
Related Posts: