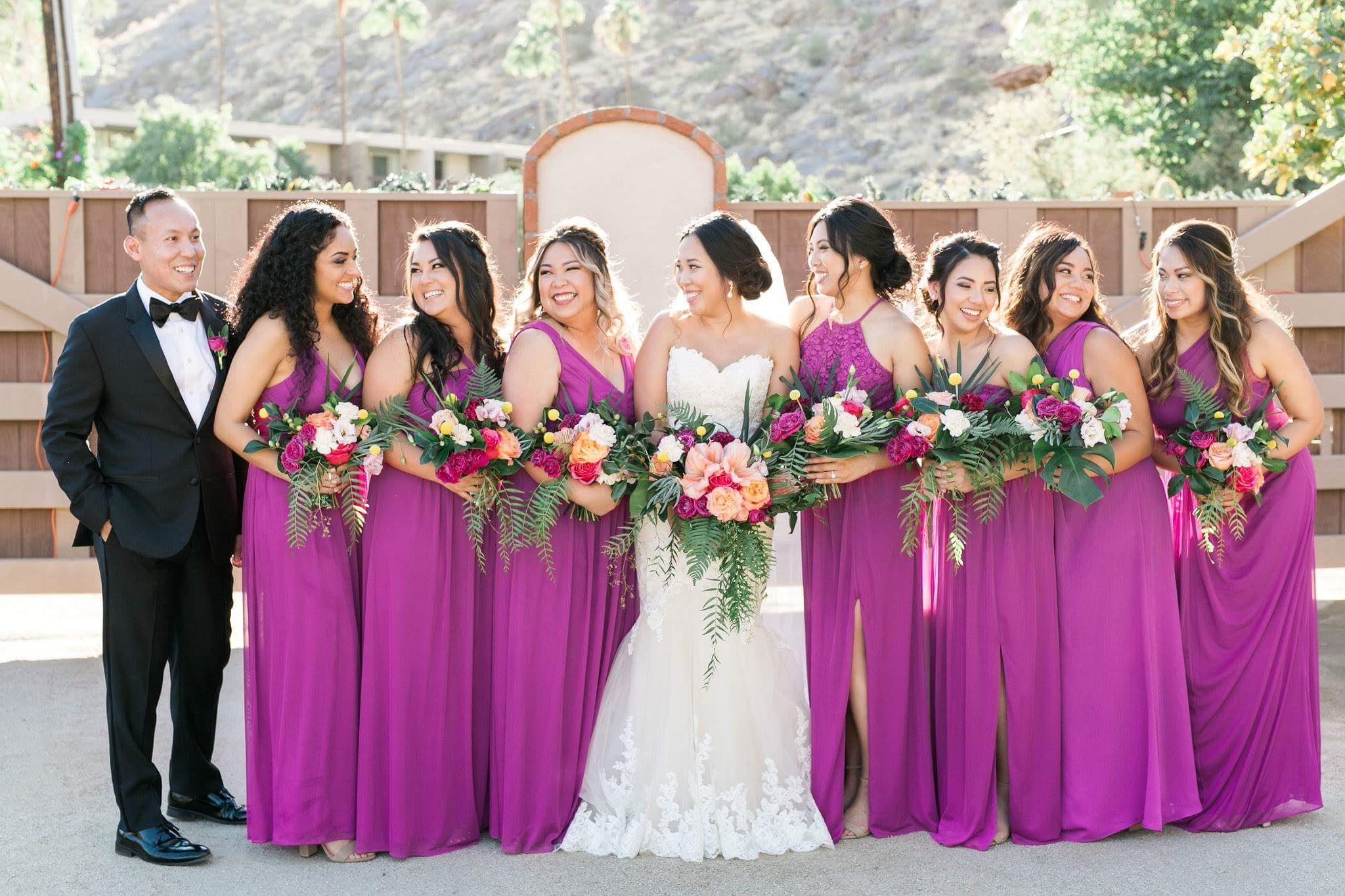 28 Mar

Will You Be My Brides…Man?
How to include guys in your bridal party
When you're choosing your wedding crew, gender should be no barrier. Enter: the bridesman. Here are some FAQs about letting guy-friends in on the fun.
Whose side should they stand on?
Whoever's you want! If they're friends with the groom too, you could dub them groomsmen and line them up with his friends. But these days, it's also cool to have "bridesmen" or a "man of honor" stand on your side.
What should they wear?
Again, your choice: They can match the groomsmen, or you could toss in a detail to link them to your bridesmaids, like a tie in the same color your girls wear.
Am I supposed to invite them to the shower and bachelorette party?
If they're part of your girl-squad in spirit, go ahead and see if they'd like to come. But if not, don't force it. Thank them for their support with a separate outing and token of appreciation.
They don't have to carry flowers…do they?
Not unless they want to. A pinned-on boutonniere will do.
What about girls on the groom's side?
Also a great idea! One styling option: Have grooms-women wear the same dress style as bridesmaids, but in black or grey to match the men's suits.
Are you considering having a bridesman in your bridal party? Learn more about color coordinating all the men's looks.
Featured photo by Lovisa Photo
Related Posts: