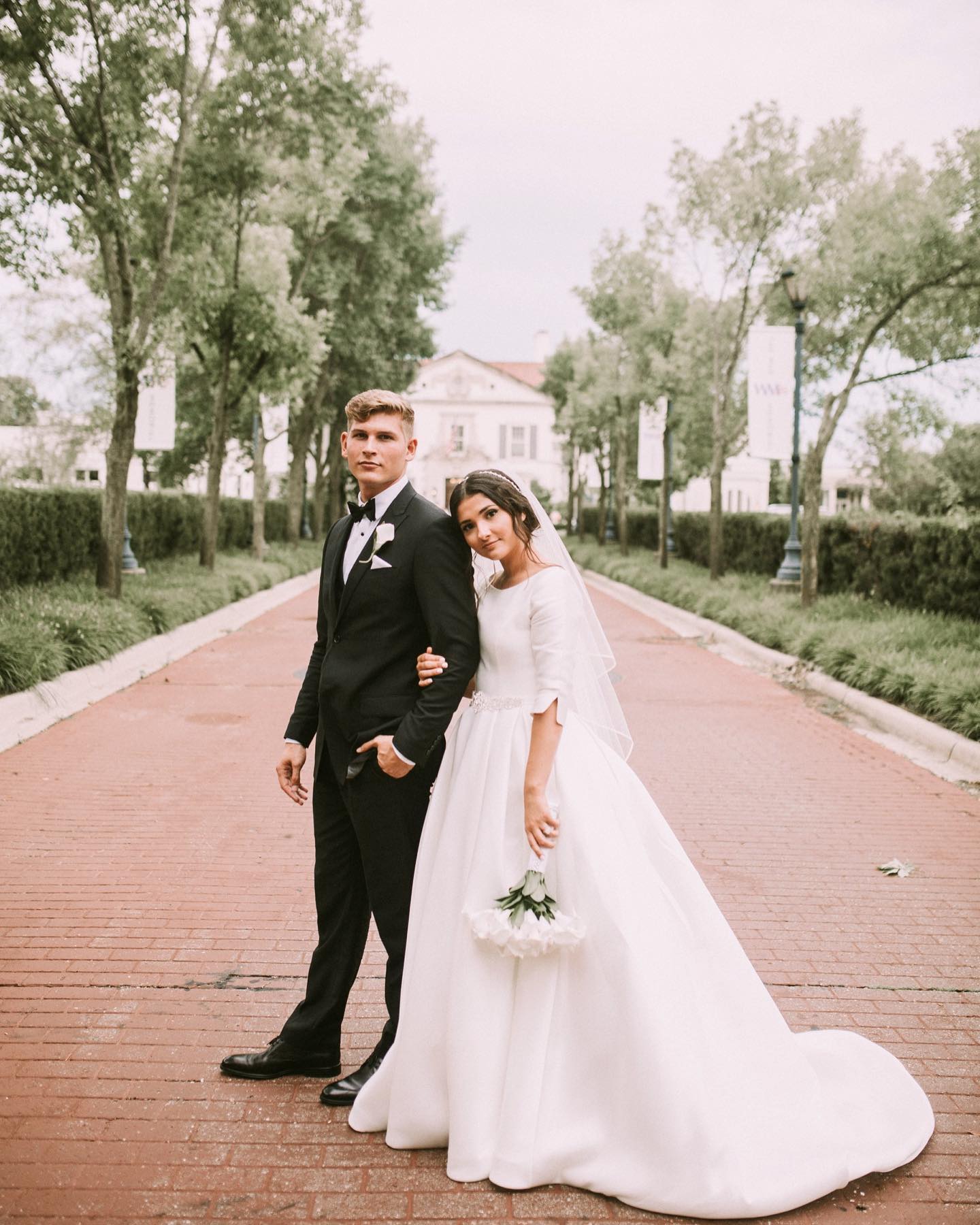 24 Nov

Traditional Wedding Ideas
10 Traditional Wedding Ideas That Are Timeless and Classic
Have you always dreamed of a traditional wedding? If so you are not alone, we know so many brides-to-be are busy collecting inspiration for the perfect elegant and traditional wedding. When we think of a traditional wedding we envision a fairy tale ceremony and reception with a beautiful formal wedding venue perhaps hosted at a historic estate or grand ball room, coordinating bridesmaid dresses, and a classic ball gown style wedding dress for the bride! Does this sound like your ideal wedding? Let us help make that dream become a reality! Read on for some of our top traditional wedding ideas!
The Dress
A gorgeous ornate ball gown adorned with intricate lace and beading is the ideal style for a traditional bride! The regal ball gown silhouette is timeless and worthy of a fairy tale. This gorgeous styles of a wedding dress features a slim-cut bodice and a full, bell-shaped skirt that seems to float down the aisle. Show off your personal style on the big day by choosing a neckline unique to you! Finally, finish off your traditional bridal style with a beautiful veil and sparkling jewelry!
The Color Palette
Shop Traditional Wedding Color Swatches
Crafting the perfect color palette is essential in creating the perfect traditional wedding theme. If you are looking for a timeless wedding color theme you can't go wrong with the old Hollywood glamours theme of black and white. A few other classic shades we love are pinks, blues, grays and ivory! Gorgeous shades of blush like Petal and Ballet give you the perfect rosy toned hues for your special day. For a soft and romantic touch classic shades like Dusty Blue and Steel Blue offer a more muted palette. Round out your traditional wedding palette with complementing colors like Mystic and Ivory. Coordinate your maids in matching long dress styles are ideal for the quintessential classic bridal party.
The Flowers
Two words that come to mind when we think of a bouquet for a traditional wedding is simple & sophisticated! Classic and elegant florals that make up these types of bouquets include roses, carnations, and gardenias, all in coordinating colors with your chosen wedding palette. For an added interest and dimension eucalyptus and baby's breath frame these timeless florals. One of our favorite trends is large oversized bouquets with monochromatic florals – think extra large bouquets of just white roses or hydrangeas. If you really want to finish off the look with an elegant touch consider wrapping your bouquet in an elegant stain ribbon.
The Decor
When we think of traditional weddings we are dreaming of classic color schemes, formal decor, and elegant tablescapes. To start off, you will definitely want to make sure you have an abundance of candlelight nothing says classic and traditional like beautiful candlelight. Feel free to mix and match both the votive style with classic high tapered candles or even pillar style. When it comes to your table you will want to make sure you have elegant dining plates, glasses and cutlery which can be in silver or gold and don't forget about adding table linens in heavy stain in a color or pattern that fits you theme. Finally, top off your table decor with floral centerpiece for the table. Feel free to have one large centerpiece on each table or consider having several in a variety of sizes.

The Vows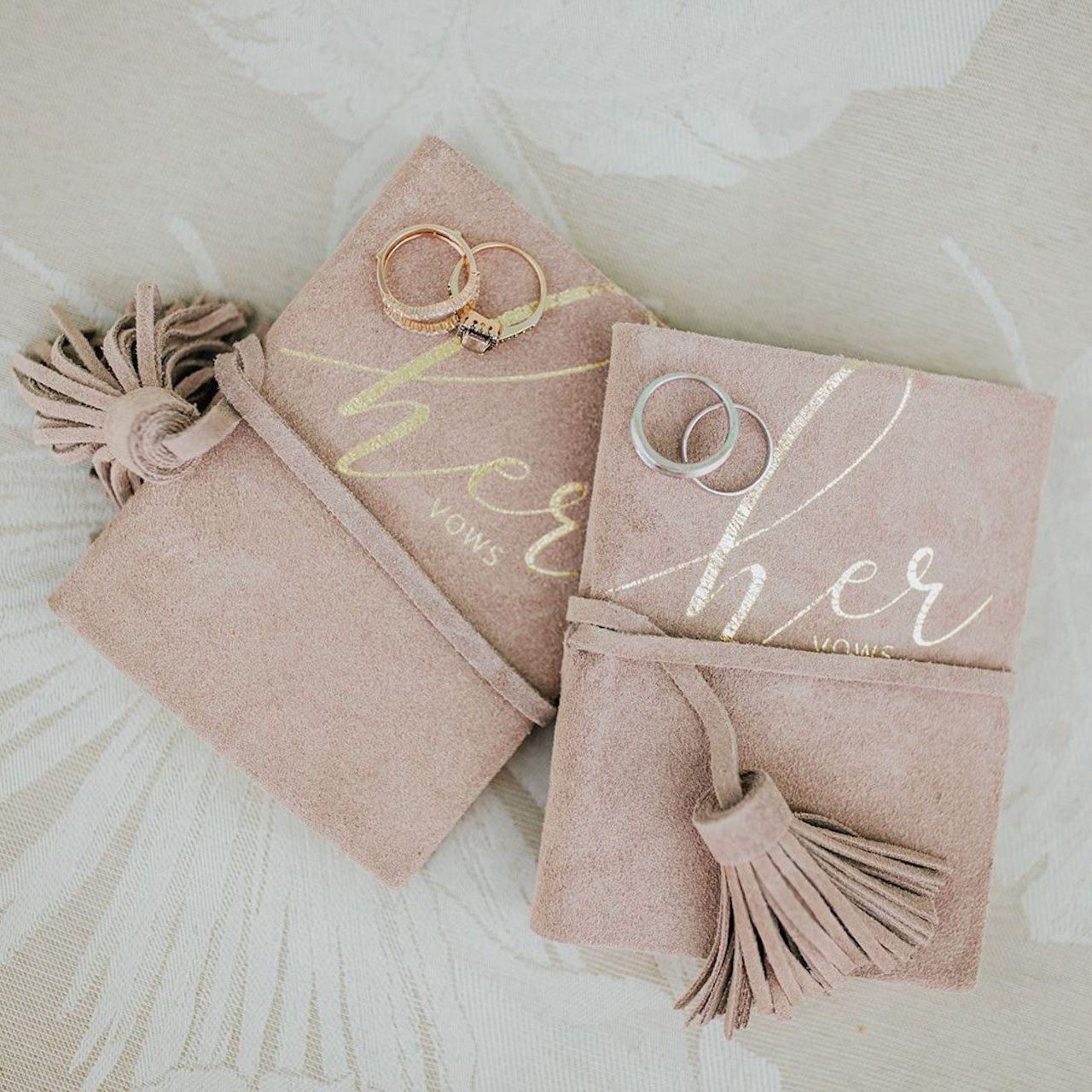 One of the most important parts of your wedding is exchanging vows. There are many different styles of wedding vows but to help you get started we collected a few traditional wedding vow examples.


"I, _____, take you, _____, to be my (husband/wife). I promise to be true to you in good times and in bad, in sickness and in health. I will love you and honor you all the days of my life."

"I, _____, take you, _____, to be my (wife/husband), to have and to hold from this day forward, for better, for worse, for richer, for poorer, in sickness and in health, to love and to cherish, until parted by death. This is my solemn vow."

"I, ________, take you, ________, to be my husband/wife. To share the good times and hard times side by side. I humbly give you my hand and my heart as a sanctuary of warmth and peace, and pledge my faith and love to you. Just as this circle is without end, my love for you is eternal. Just as it is made of incorruptible substance, my commitment to you will never fail. With this ring, I thee wed."

"Before our family and friends, on this wonderful day, I, ________, take you, ________, as my husband/wife, in friendship and in love, in strength and weakness, to share the good times and misfortune, in achievement and failure, to celebrate life with you forevermore."
Here are 10 other elements you can add to your wedding for that perfect traditional style.
Escort cards – These little cards will inform your guests which table they will be seated at.
Classic wedding music – Consider adding classic music such as the "Wedding March" if you really want to plan a traditional-style event.
Elegant transportation – See you can have a vintage style car be your transportation for the day especially for the getaway car!
Wedding sendoff – Many couples don't have a proper sendoff anymore from their reception but to truly plan a classic and traditional wedding make sure you have a proper sendoff where guest shower you with flower petals, confetti, ribbon wands or sparklers.
Letterpress invitations – Think about having classic letterpress invitations, these are timeless and never go out of style.
First dance – Select a classic first dance song and have a moment on the dance floor in front of all your guests as a married couple.
Champagne toast – Have the catering company provide everyone with a Champagne flute and have your guests toast to you and your partner now as a married couple.
Speeches – Traditional weddings have speeches usually from the father/mother of the bride, maid of honor and best man.
No first look – The most traditional wedding rules don't allow the couple to see each other before the ceremony so this means no first look with your partner and all photos will be taken after you say "I do".
Traditional seating – Round tables of 8 or 10 people with candles and centerpieces make for traditional wedding reception look.
Ready to bring your traditional wedding dreams come to life? Get started today by shopping in-store or online at davidsbridal.com!
Featured photo by @serjortan
Related Posts: