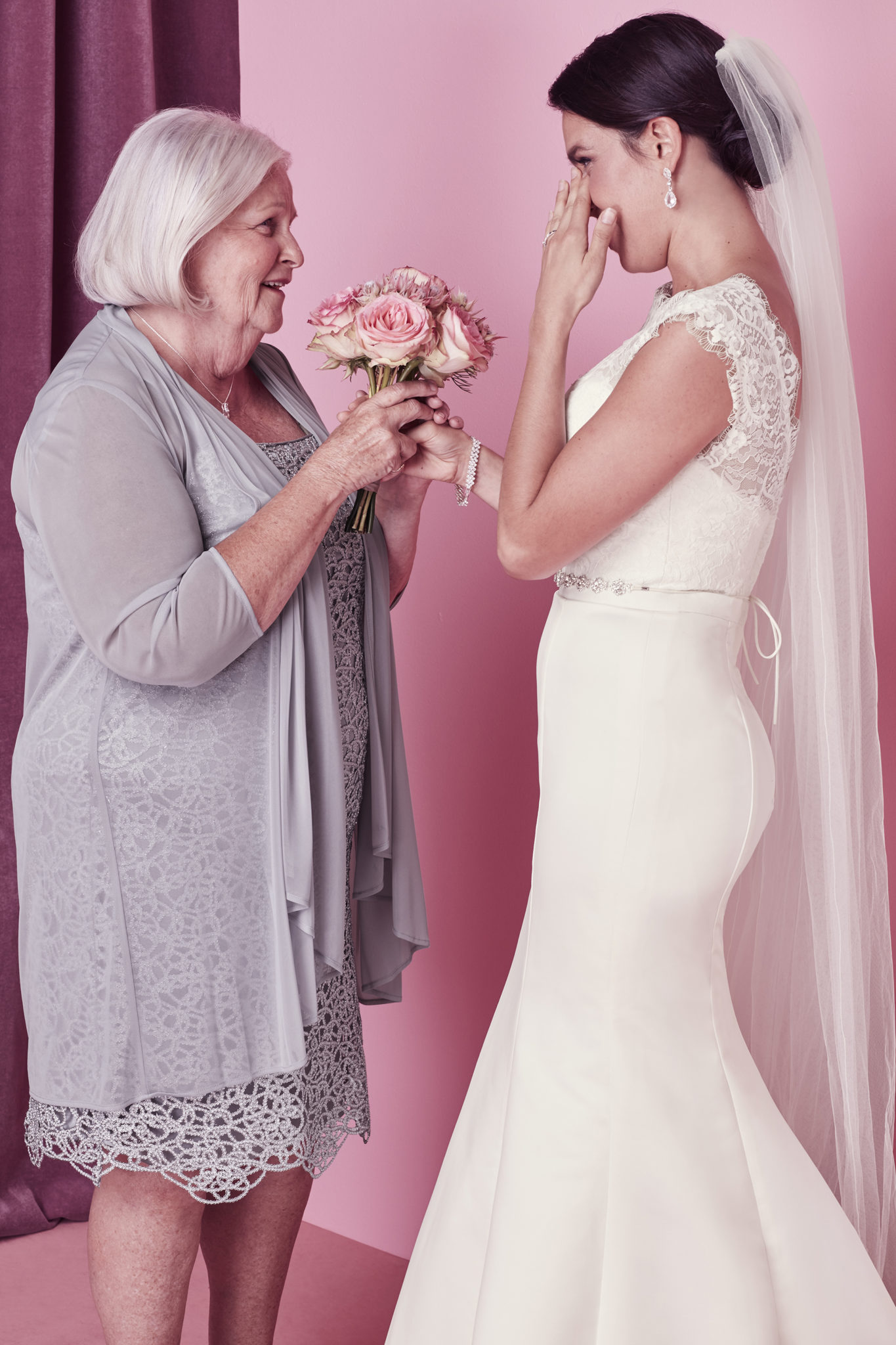 10 Sep

Special Ways to Incorporate Your Grandparents
Sweet anecdotes about how to honor or share a special moment with your grandparents on your wedding day.
Your wedding day is about celebrating you and your partner, but it is also the perfect time to express how much you cherish the special people in your life. In honor of National Grandparent's Day, we asked some of our David's Bridal team members to share the unique and memorable ways their grandparents made their weddings extra special.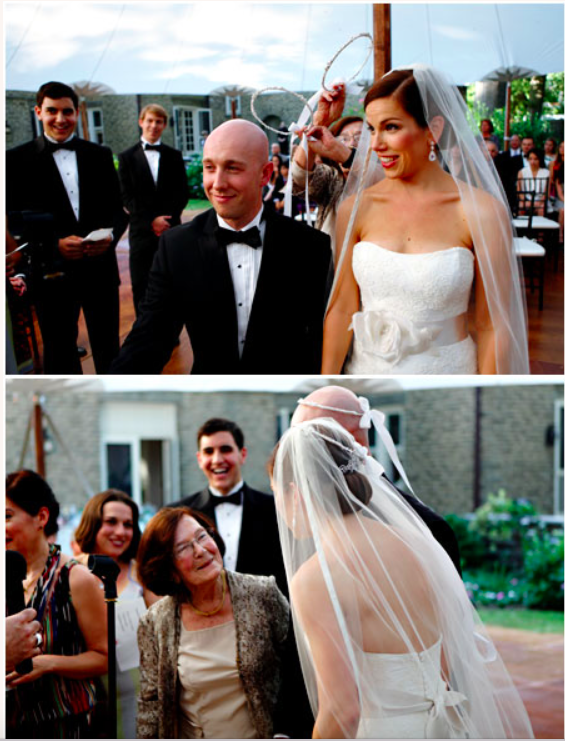 "My maternal grandmother is Greek and we wanted to recognize that part of my family's heritage. After our vows, my grandmother placed crowns on our heads which is supposed to symbolize togetherness as a new family. She's such an important person to me and I was so glad to be able to include her in our day." – Callie Canfield, Sr. Director Marketing Communications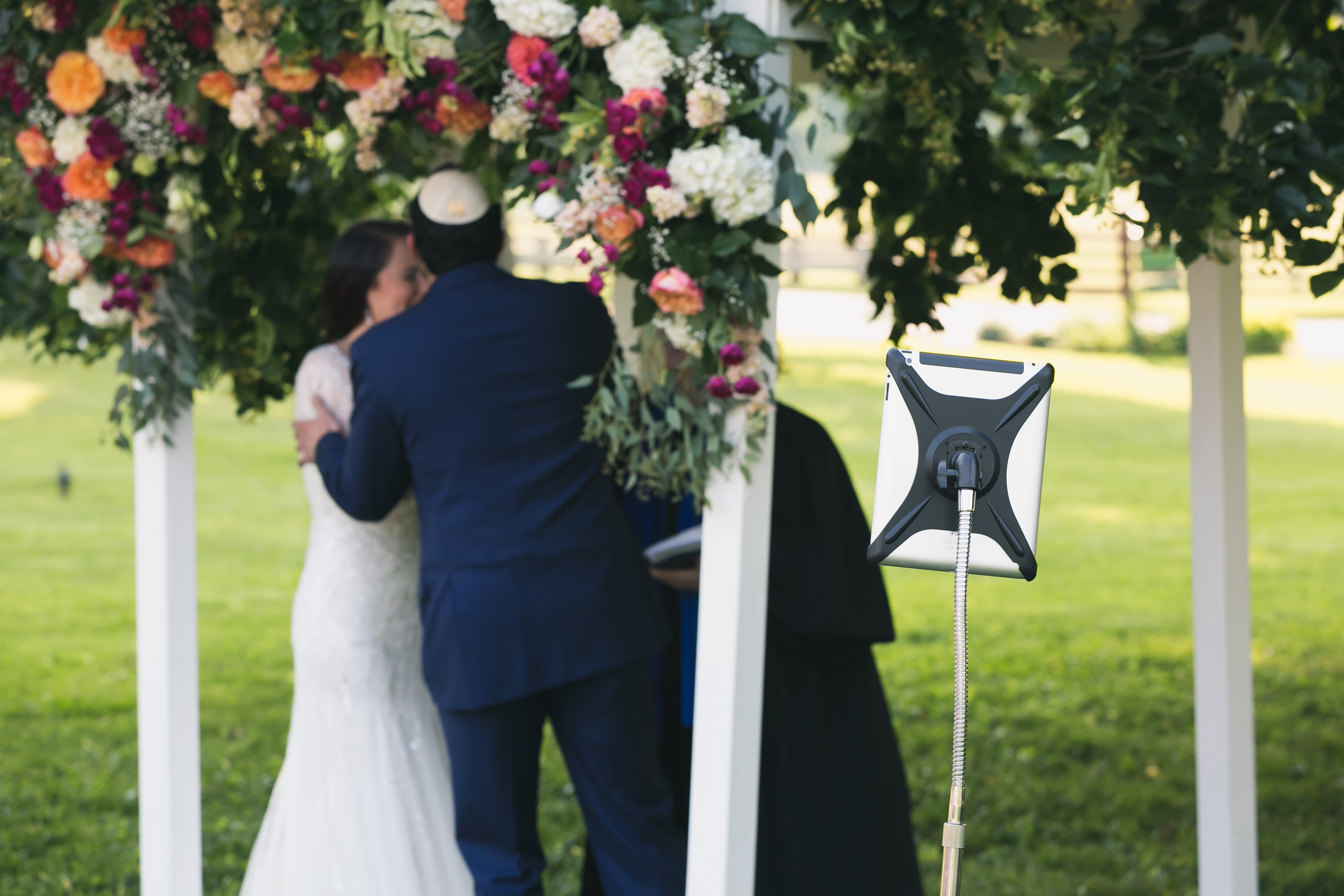 "My husband's grandma couldn't make it to our wedding because she was 91 and couldn't travel long distance. We decided to Facetime her for our ceremony so she felt included in the most significant part of our special day. About midway through our ceremony, she must have accidentally hit a button and unmuted her iPad. Suddenly, we hear her voice through the speaker say, "the ceremony is too long! It's too long! I don't know why it has to be so long!" Our guests could not stop laughing. Since our ceremony was only 20 minutes, it made it even more funny. To this day, some of our guests say it was one of their most favorite (and funny) ceremonies they've been to!" – Dana-Maxx Pomerantz, Project Manager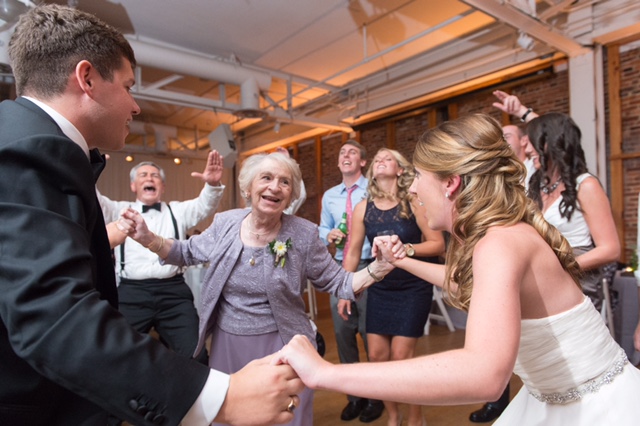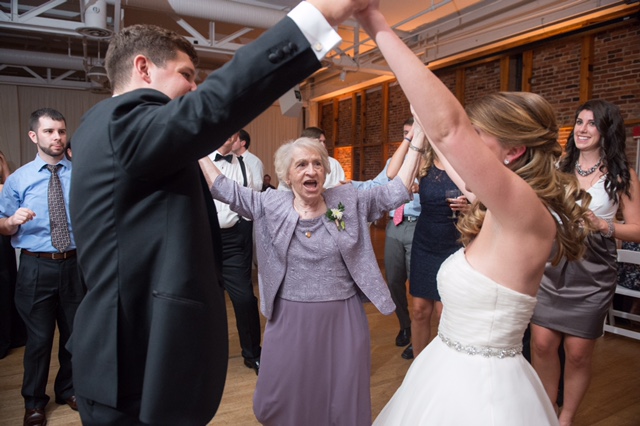 "This is my 90 year old grandmother dancing to 'Shout' at our wedding two years ago. I have probably 30 pictures from this photo series! Best dance ever." – Madeline Barker, Merchandise Planner

Photo by Tree of Life Films and Photography
"We got married earlier this year and I got wedding photos for every married guest in attendance and other loved ones, including our grandparents. The first one was dated 1916 so we paid tribute to 100 years of weddings on our day. I put them in chronological order by year and listed their names, year married and how my husband and I knew them." – Rebecca Colburn, Executive Assistant
For more inspiration from fellow brides, see more real wedding stories here.
Related Posts: