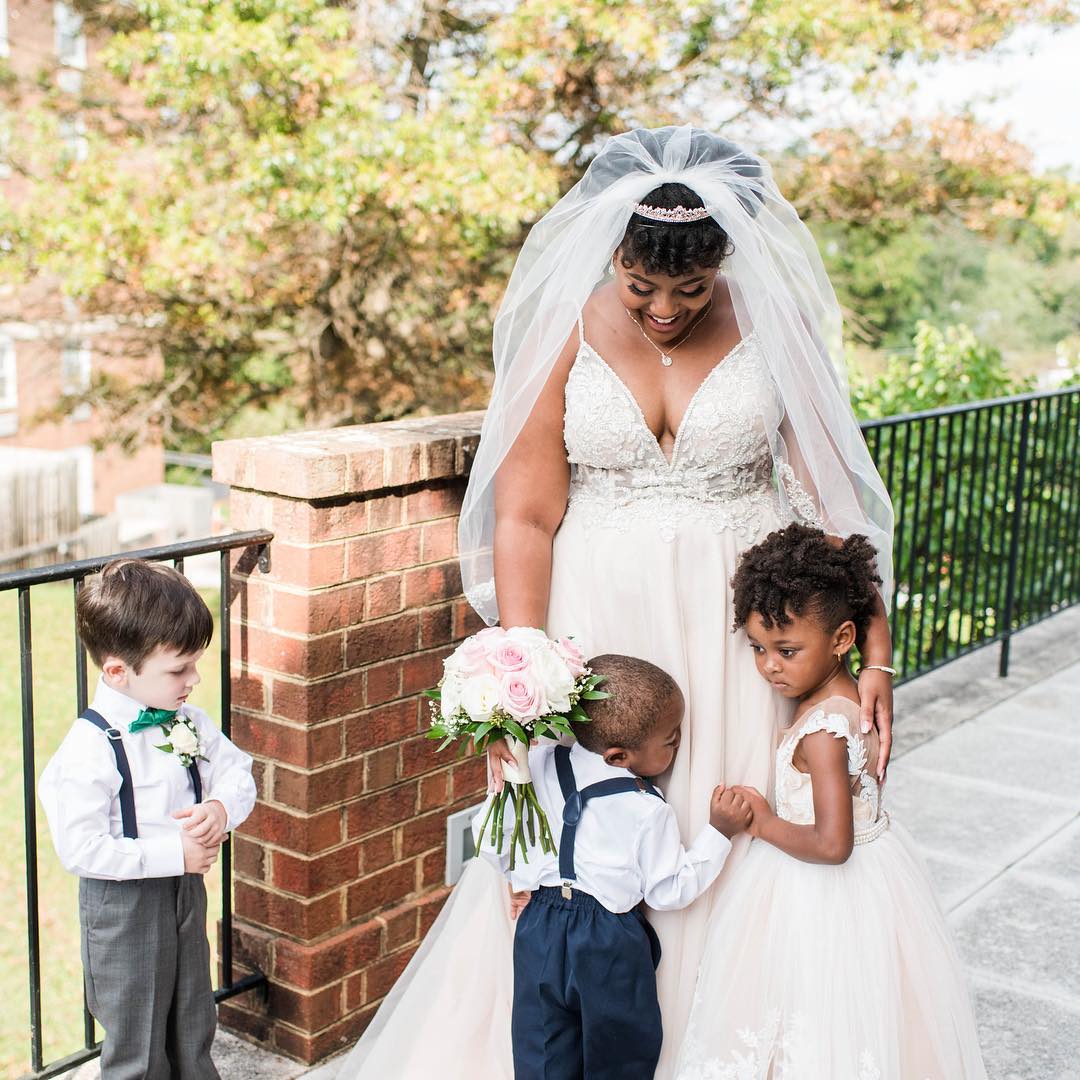 02 May

8 Kid-Friendly Wedding Reception Ideas

Having kids at your wedding can sometimes be a little bit stressful, which is why many affianced couples opt for a childless occasion. But if your family and friends aren't the types to leave kiddos out, there are some steps you can take to plan a kid-friendly version of the wedding of your dreams. Check out 8 kid-friendly wedding reception ideas.
1. Include it in your wedding invitations
Firstly, be specific in your wedding invites (or, better yet, your save the dates) about whether or not kids are invited. If they aren't, then parents will want to know as soon as possible so that they can begin making childcare arrangements. If they are, they'll want to know that as well. Address invitations to "Mr. and Mrs. Smith and Family," for instance, to be extra clear about it, or include a note in the envelope. It's OK to kindly ask parents not to bring babies or toddlers, so if you have an age minimum, include that as well.
2. Practice, practice, practice
For kids in the wedding party, like little flower girls and ring bearers, make sure you practice what they should be doing at the ceremony more than once. A wayward flower girl may be cute, but if they get really out of order things could get more than a little messed up. Treat it as though you're giving them a responsibility so that they feel extra important.
3. Give kids their own space
Wedding preparations, the ceremony, pictures, and the reception make for a long day for the little ones, so it's common for kids to get cranky or overwhelmed. Many reception venues have side areas or extra rooms available, so use one as a quiet space for the children to retreat to if they need a break. If you can afford it, consider hiring a nanny or two to give both kids and parents a welcome reprieve.
You can also provide puzzles, coloring books, books and games for the kids, for both the ceremony and the reception. Some couples like to hand out goody bags with programs at their ceremonies with snacks and small toys to keep the children occupied.
4. Include kid's meals
Duck confit and broccoli rapini aren't exactly kid-friendly. If your caterer is putting together a gourmet feast for your guests, ask if they could also include some options for the kiddos. A kid-friendly wedding menu can include fool-proof favorites, like chicken fingers or macaroni and cheese, but check with parents about any food allergies.
5. Set up a kid's bar
Set up a small bar-like area that is stocked with milk, juices, and soft drinks for your littlest guests. You can even get really creative and design a fun signature drink just for kids.
6. Lawn games
If you are having an outdoor wedding it is always a good idea to add some lawn games. Lawn games such as corn hole, giant Jenga, and ring toss are just a few options both your adult and kid guests will enjoy.
7. Ceremony activities
Keeping kids entertained at the ceremony can be a big challenge so one easy way to make sure your youngest guests stay happy is to have coloring sheets available so they can stay happy as you and your partner say "I do".
8. Hire entertainment
Sometimes it helps to hire entertainment to keep the kids happy at your wedding. Consider booking a face painter, balloon artist, and magician are all good ideas.
Kids are unpredictable, so make sure you mentally prepare yourself for the fact that some things may go differently than you envisioned. Of course you want your dream wedding to go perfectly, but kids will almost certainly derail some aspects of your day, so try to go with the flow a little bit. If there are kids really misbehaving, it's appropriate to kindly bring it to the attention of their parents.
Inspired by these kid-friendly wedding reception ideas? Visit our wedding planning guide for more tips and inspiration while you plan your big day!
Featured image by Sarah and Dave Photography
Related Posts: