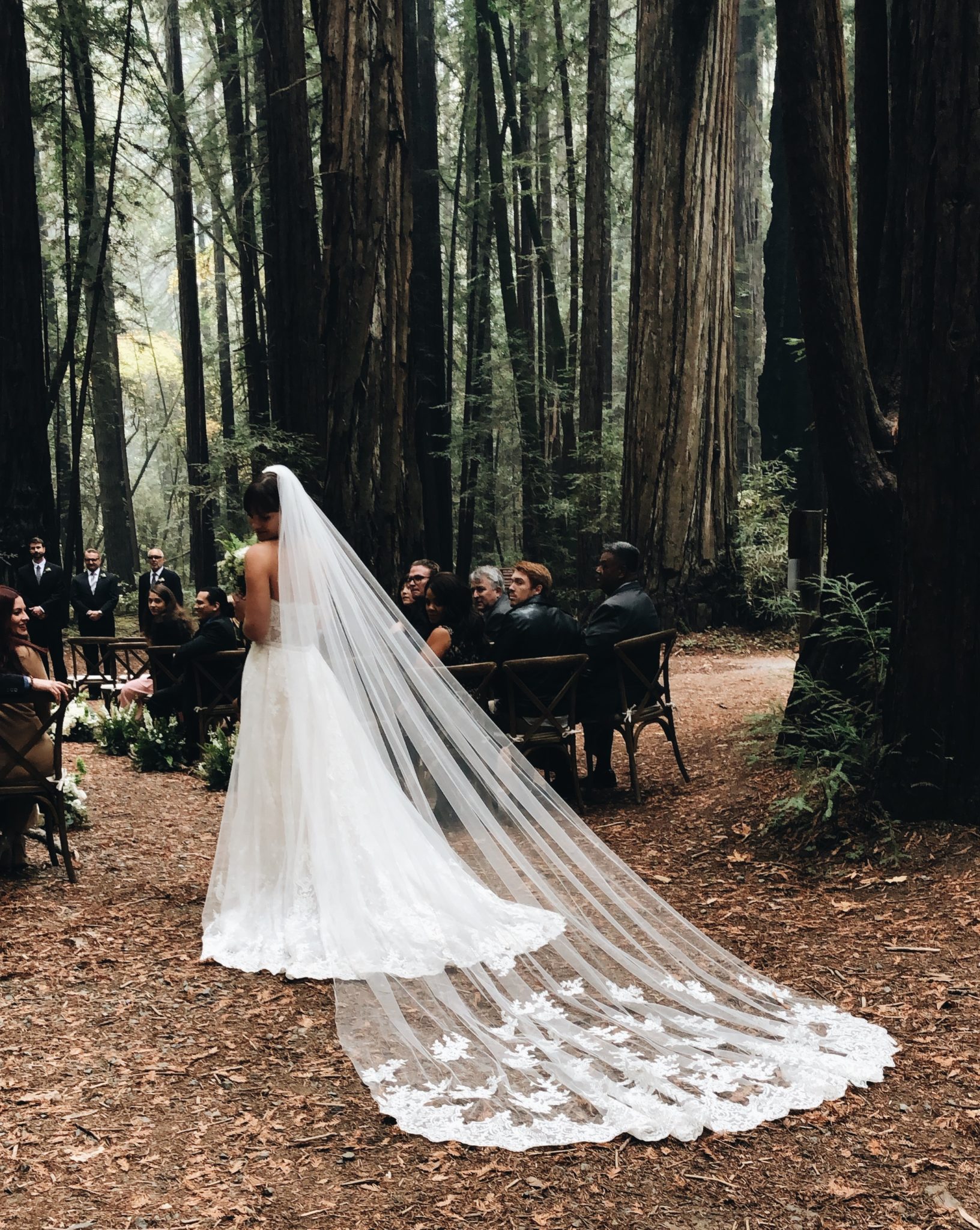 11 Jan

Fresh Ideas for Something Old, New, Borrowed & Blue
Borrow some inspiration from brides like you!
We recently brought you the story behind the wedding-day tradition of wearing something old, new, borrowed, and blue, and it may have started the wheels turning about how to incorporate the elements into your big day. Sure, you've got a new wedding dress to wear down the aisle, but to provide some inspiration for the old, borrowed, and blue, we asked around. We heard many sweet ideas from our home office colleagues—as you can imagine, weddings are a pretty hot conversation topic around here—and we also polled the most important brides we know (ahem, YOU) on Instagram. As you prepare to rewrite the rules of your day, here are a few sentimental, clever, funny, and sweet ways to make the tradition your own.
"Even as a non-traditional bride, there was still something about old, new, borrowed and blue that I loved. My flowers were wrapped in my late grandmother's necklace, my husband was new (ha!), I borrowed my mom's bracelet to keep her feeling close by, and my sapphire ring was the perfect shade of blue!" – Rachel
"Borrowing a friend's veil, and grandma's buttons on my dress!" – katie_helen8
"On my mother's wedding day, her mother—my 'nanny'—gave her a penny to tape to her shoe for good luck when she walked down the aisle. My mom kept that penny for 32 years and gave it to me on my wedding day to tape to the bottom of my shoe. My nanny passed away two years before my wedding, so it was very special to me; I felt she was a part of the wedding. Now I'm keeping the penny for my sister until she gets married!" – Samantha
"I chose to wear a navy blue Penn State garter, since I am a PSU grad and huge football fan! We were playing our rival, Ohio State, on the night of our wedding and I needed to show my support for the team!" – Courtney
"I wrapped lace from my mother's wedding dress around my flowers, because it was the perfect way to incorporate her dress into my wedding day. I wore a new dress, but still wanted her wedding dress to be a part of my day. It was a beautiful tribute to my mom." – Kimberly
"Pedicure = blue toenails!" – cfeels
"My sister is getting married in June, and she decided to turn a bracelet our grandmother passed down to her into a set of bobby-pin style barrettes to wear on her wedding day. Since our grandmother is no longer with us, my sister hopes that this will make her presence felt on the special day." – Liat
"My wedding dress was the perfect combo of something old and something new: It was a vintage gown from 1910—over 100 years old!—that my seamstress friend altered to make just like new." – Rebecca
"Something old = piece of my mom's gown. New = earrings from my father. Blue = my fiance's Navy name tag." – ms.kaybenson
"I knocked out something old, borrowed, and blue with one item: my mom's vintage blue sapphire cocktail ring!" – Lindsay
Want more inspiration? Check out our Rewrite the Rules inspiration, new wedding dresses, and romantic real weddings.
Related Posts: