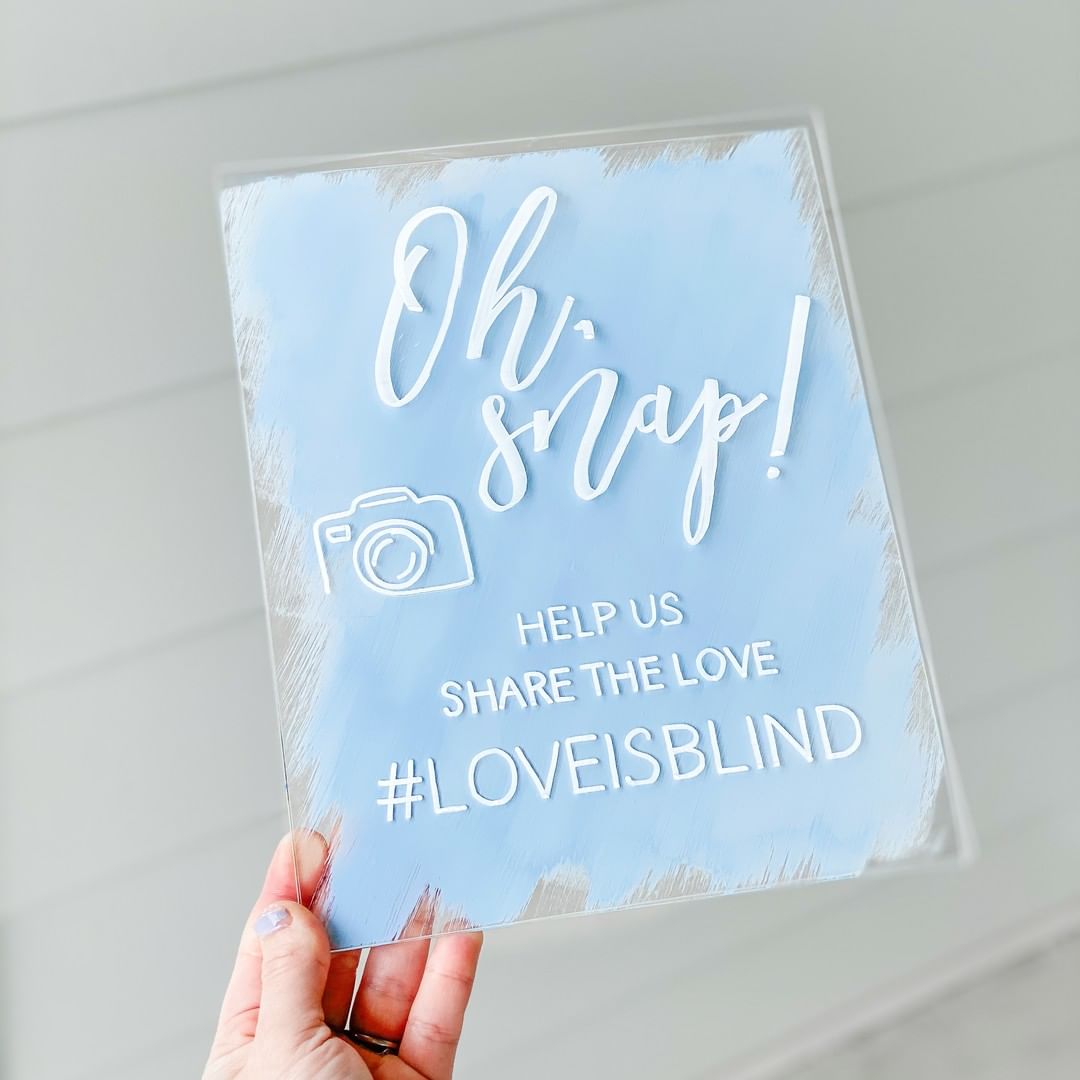 28 Jun

How to Create a Wedding Hashtag
#DownTheAisleWithDavidsBridal
Thanks to social media, the days of waiting to see your wedding photos are long gone. Your guests can help create an impromptu album that you'll enjoy ASAP—if you provide the perfect wedding hashtag, that is. Read on for our best wedding hashtag ideas!
Make It Personal
Skip the generic online hashtag-makers and think about what makes you, as a couple, distinctive. Put a twist on a traditional wedding saying or try alliteration and rhyme. Make up a funny pun, use heartfelt sentiment, or keep it simple with your initials and wedding date. Using a couple named Mara and Drew as an example, we tailored a few hashtags to these points:
#MaraAndDrewIDo
#MaraMeDrew
#MaraDrewAWinner
#DrewLovesMara
#DrewAndMaraWeddingWeekend
#MMxDJ101221
Make It Memorable
Capitalize the start of each word, skip the punctuation, and keep the phrase relatively short. Follow these tricks and your hashtag will be easy to read, easy to type, and easy to remember—key in helping it catch on with family and friends.
---
Quick Tip:

Once you decide on your hashtag, search for it on all social media platforms to make sure it isn't already in use. Ideally, your photos will be the only ones that show up once you start tagging away.
---
Make It Early
As soon as you claim your wedding hashtag, share it. That way, your family and friends can use it for your engagement party, bridal shower, rehearsal dinner, and wedding. Imagine how lovely it will be to reflect on the entire timeline of your wedding journey with a robust photo collection—all thanks to that handy hashtag.
Make It Fun
That being said, you may want to create a special, separate tag for your bachelorette party. This one will be all about you, your squad, and the exciting adventures they've lined up. If you're going away for the weekend, try to include the destination. For example, #LastBashInNash was recently spotted at a bachelorette excursion in Nashville. This hashtag can be as carefree as you want it to be—and you can always tack on your official wedding hashtag after the fact, where fitting.
Make It Prominent
Use personalized decor to display your wedding hashtag on a sign at the entrance of the reception, printed on cocktail napkins, and on the back of the ceremony program, with a few words of encouragement to start snapping and tagging. If guests hashtag the ceremony and cocktail hour photos right away, you may even be able to sneak a peek at a few posts before making your big entrance as a freshly minted married couple.
---
Quick Tip:

Still not sure where to start? Try combining your names with some of these classic wedding-day expressions: Forever, I Do, Say Yes, Cheers, Tie the Knot, True Love, Happily Ever After
---
Decided on your hashtag and ready to start your wedding planning journey? Use our free online toolkit to help you plan and stay organized for your special day. Book an appointment at your local David's Bridal or shop online to find the perfect dress for your upcoming wedding!
Featured image: Blush & Blooms Design
Related Posts: